Tasty treats, and morsels.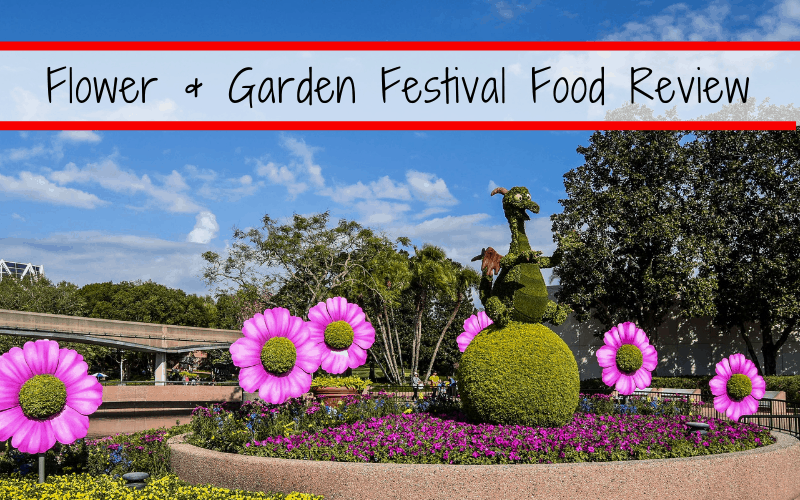 Check out some tasty treats from the Epcot International Flower & Garden Festival.
Orange Bird Sipper Cup
You can enjoy a delicious Orange Cream Slushy in this Souvenir Orange Bird Sipper Cup (a Magic Kingdom character), at the Citrus Blossom booth during the Epcot Flower & Garden Festival. The popularity of this item has been pretty intense. We were in Epcot for the opening day of the Festival.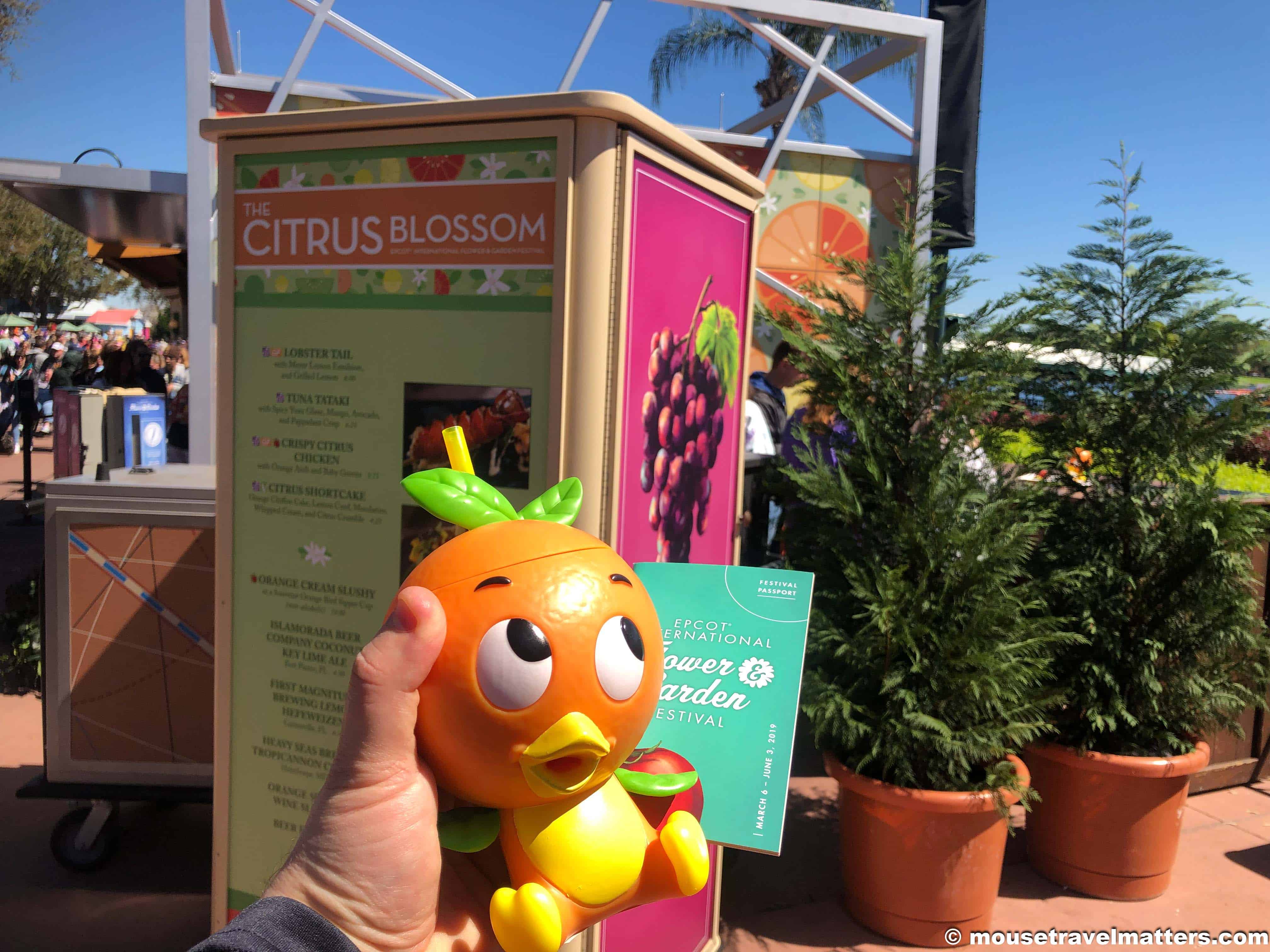 Down from 10 per. person to just 2, personally we like it this way as we wouldn't want to miss out because someone bought them all well we are waiting in the long line. We picked up one per. person. We where all Twitter on this Epcot visit.
Epcot Coffee Break
Joffrey's Coffee & Tea Company has been a staple of Walt Disney World for some time. You will find them throughout the Disney Parks.
Starbucks has also started arriving at Walt Disney World in several locations including Main Street USA, at the Magic Kingdom.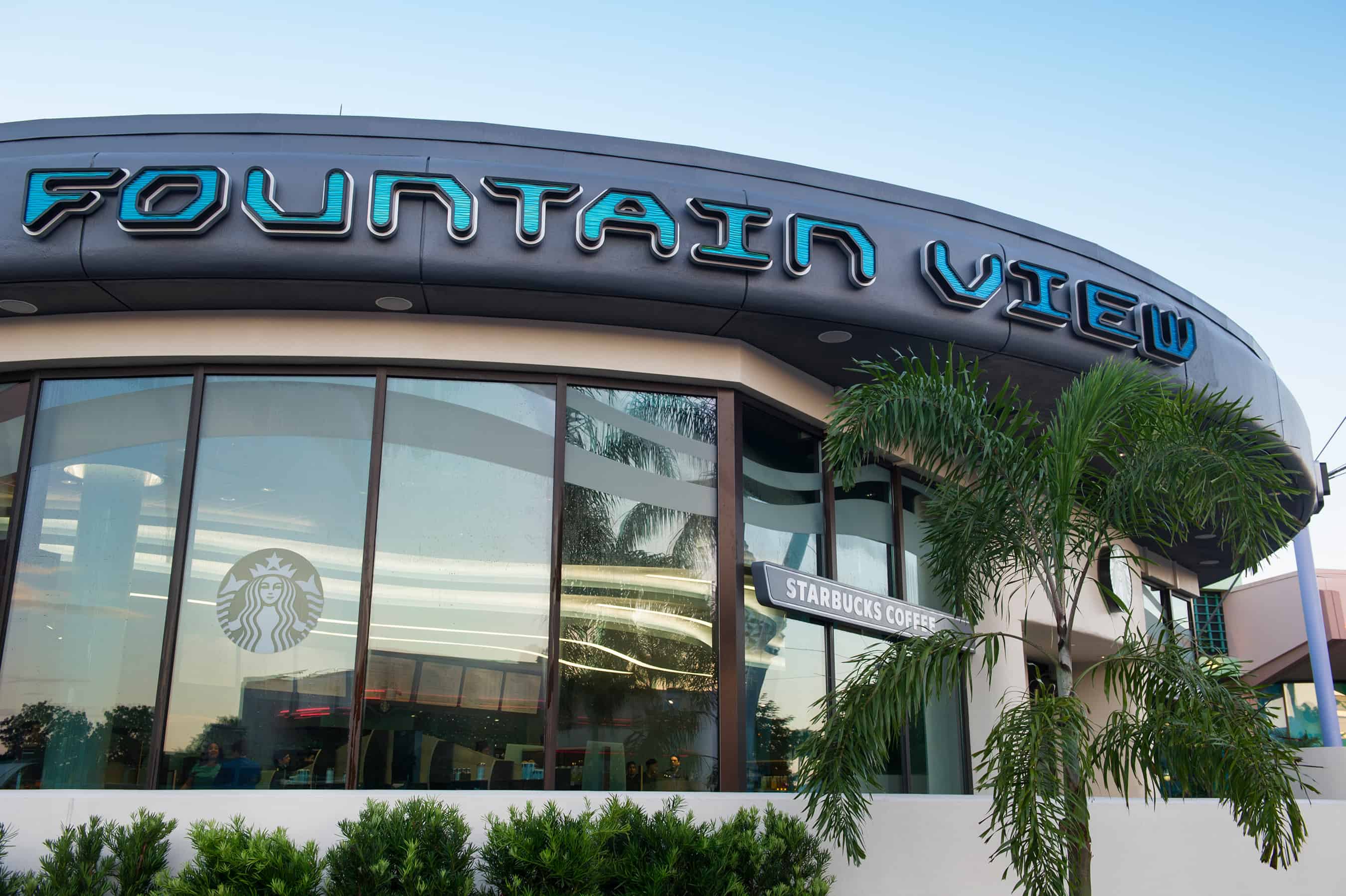 Tasty Food at the Festival
Eating around the World Showcase during the Epcot Flower & Garden Festival took some preparation. Basically, we ate our lunch and dinner around the World Showcase, one small portion at a time. Here are some of the highlights for us.
We enjoyed the food at Lotus House just across from China pavilion for lunch. We picked up some Szechuan Spicy Red-braised Beef Shank, Vegetable Spring Rolls, and a very smooth Jasmine Draft Beer. We broke down our serving dishes to one for easy travels as seen in the photo above.
Beef brisket burnt ends and a smoked pork belly slider. This was such a tasty treat.
How about some Chinese Cotton Candy at Lotus House for dessert! While not an "official" Flower & Garden offering, they are gaining popularity during the festival.
Primavera Kitchen at Italy Pavilion.
Mariachi Cobre: The Story of Coco
This new show at Mexico pavilion was almost cancelled due to traffic problems during its first performance. As luck would have Mariachi Cobre: The Story of Coco did happen after some adjustment to traffic control by Disney Security. We were in attendance for this exact performance and may have made it into the crowd shot? The pros over at Inside the Magic were front and centre. Check it out below.
Return to the Main 2019 Epcot Flower and Garden Festival Page
Return to the 2019 Epcot Flower and Garden Festival Booths and Menus Page
Your Thoughts...
Please share your thoughts in the comments or reach out on social media...We would love to hear from you.
For Disney destinations, our preferred travel agency is Clickthemouse. They specialize in Disney destinations and will help you with all the details like dining, FastPasses, Magical Express, park days, etc. The best part is that their services are FREE when you book your vacation with them. Personalized service at no extra cost to you! To get a quote from a Click the Mouse travel agent, simply click on the quote button below and they will be in touch: