Biergarten Restaurant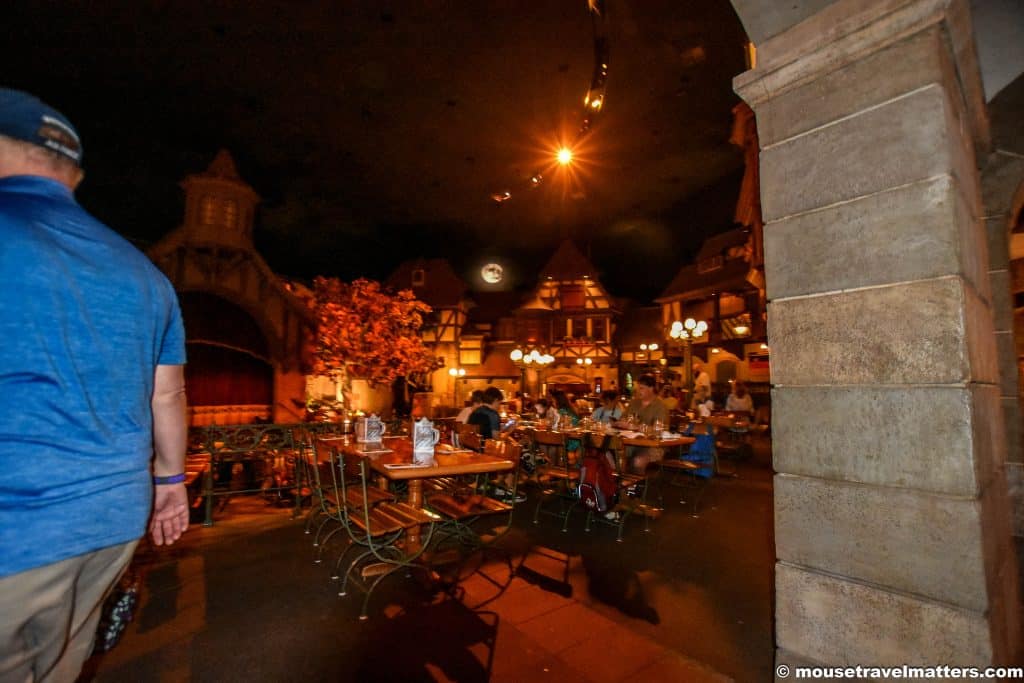 If you're ready for an exciting, fun-filled meal, head over to Germany's Biergarten and sit for a spell! The Biergarten is a theater-style restaurant filled with long, family-style tables. Up on stage, German performers showcase authentic Oktoberfest shows throughout the day — lederhosen and all!
The Buffet menu includes your favorite German dishes, including bratwurst, spaetzle, and more. Don't forget to wash it down with your favorite German beer!
Service: Table-Service, Buffet
Type of Food: Buffet variety and German accents
Location: Epcot, World Showcase, Germany pavilion
Disney Dining Plan: Yes, Table-Service credit
Tables in Wonderland: Yes
Menu:
Official Disney Menu
Allergy Friendly Dining Menu

Be sure to join our MTM Newsletter to stay on top of ALL things Disney!