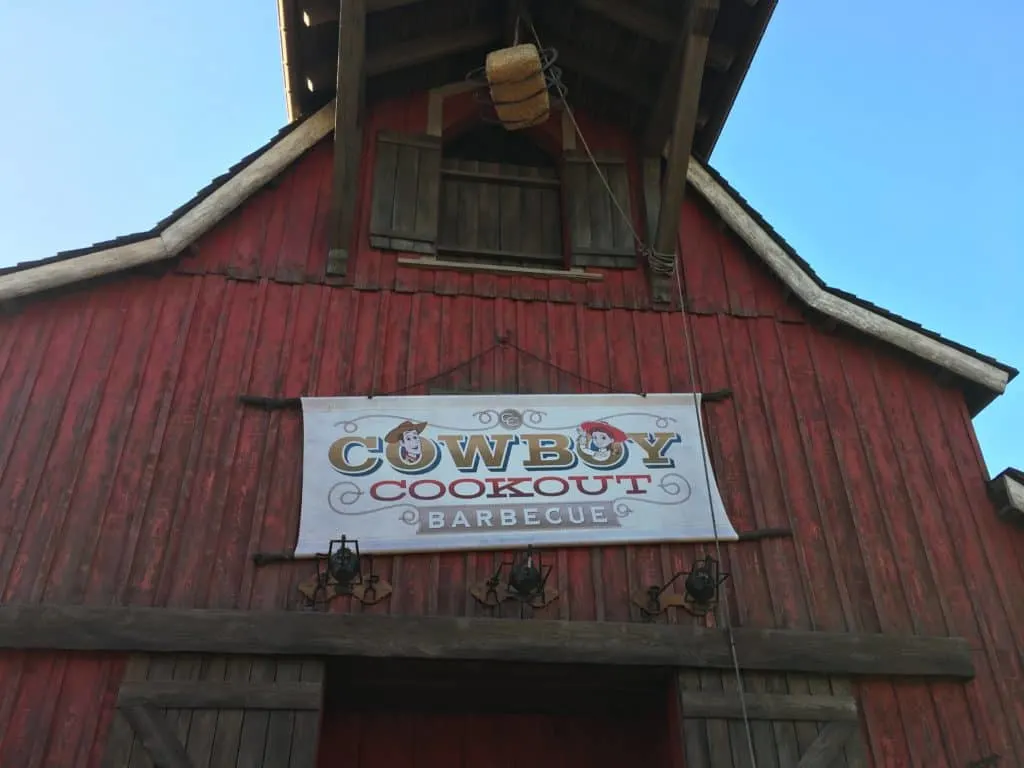 Enjoy casual meals and snacks at Quick-Service locations with the Disney Quick-Service Dining Plan—they're a great place to eat, just order at the counter or mobile order where applicable.
What's Included
Everyone in the party ages 3 and over will receive the following each night of their package stay:
2 Quick-Service Meals
2 Snacks
Each Guest, ages 3 and over, will receive a refillable drink mug, which is eligible for refills at self-service beverage islands at Quick-Service locations at any Disney Resort hotel. Guests ages 3 to 9 must order from a children's menu, where available.
Guests have several new beverage options available including nonalcoholic specialty beverages and, for Guests 21 and older, beer, wine, and cocktails.
Each Quick-Service meal includes (for breakfast, lunch or dinner):
1 Entrée
1 Non-alcoholic Beverage (or Alcoholic Beverage, for Guests 21 and older)
Beverages
Guests under 21 years of age can choose one non-alcoholic beverage (including specialty beverages where offered). Guests 21 and older can choose either one non-alcoholic beverage (including specialty beverages where offered) or one single serving mixed cocktail, beer, or wine (where offered) within their meal entitlement.
Snacks
At Quick-Service restaurants, most Outdoor Carts and select merchandise locations, snacks may include a single serving of items such as:
Frozen ice cream novelty, popsicle or fruit bar
Popcorn scoop
12 oz. coffee, hot chocolate or hot tea
Prepackaged milk or juice
A piece of whole fruit
Bag of snacks
20 oz. bottle of Coca-Cola®, Sprite® or Dasani® water
20 oz. fountain soft drink
How to Use Your Dining Plan
Present your valid Disney Resort ID (MagicBand or card) to your server or cashier at participating restaurants.
Specify the number of meals or snacks being redeemed.
If you're dining with another party that's also using a MagicBand or card to redeem meals, please notify the server which meals should be redeemed on each valid Disney Resort ID.
You can redeem your meals and snacks in any order during your stay until the number of meals and snacks associated with your package has been depleted. All unused meals and snacks and the ability to use your refillable mug expire at midnight on your package reservation checkout date.
Your >> Disney Dining Plan Ultimate Guide
Your Thoughts...
Please share your thoughts in the comments or reach out on social media...We would love to hear from you.
Follow Mouse Travel Matters for Disney Parks news, the latest info and park insights, follow MTM on Twitter, Facebook, and Instagram.
You May Also Like…
Free Dining is Now Available for 2020!
5 Reasons To Get The Disney Dining Plan
Disney World Ferrytale Fireworks: A Sparkling Dessert Cruise