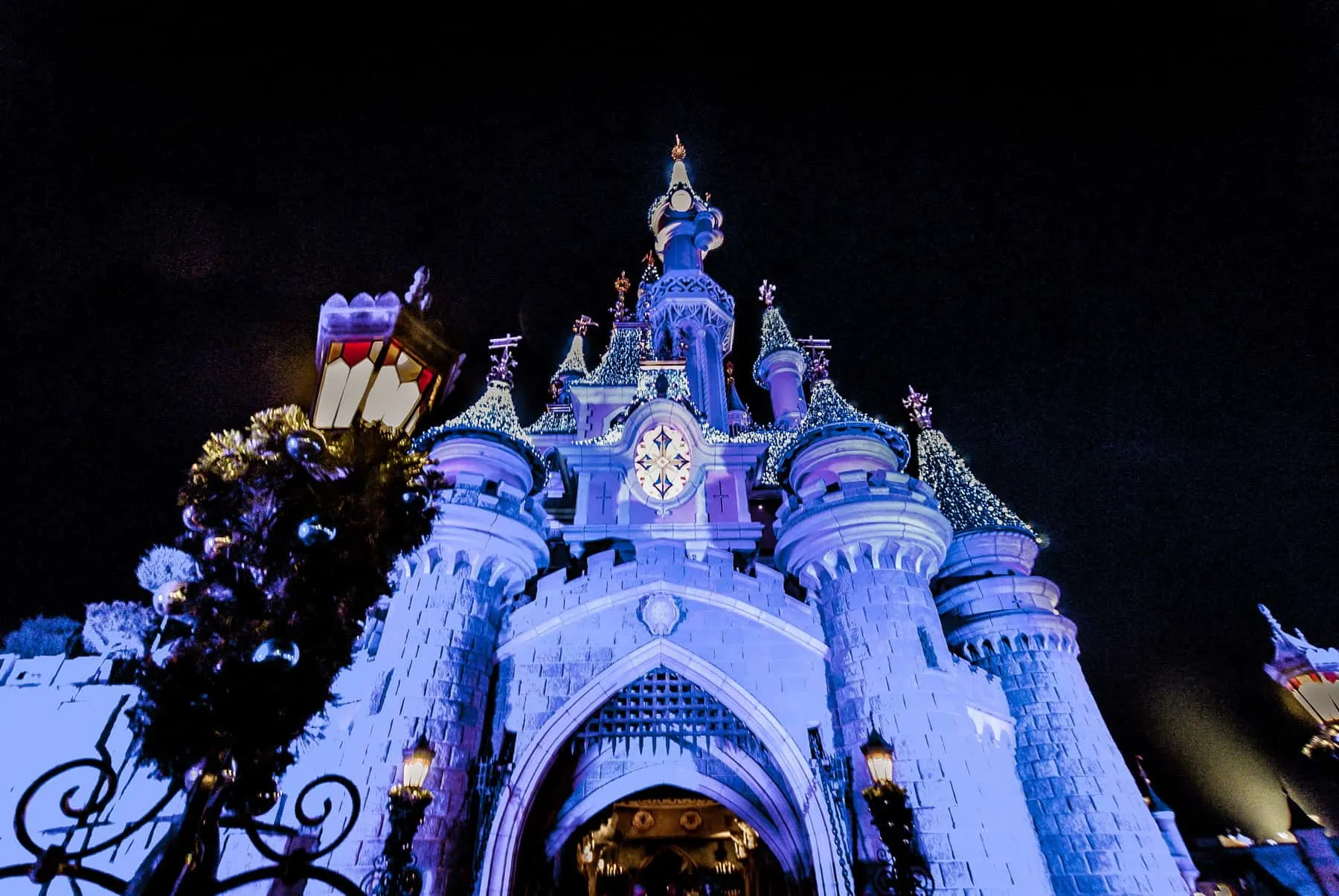 This list is broken down into the separate parks in Disneyland Paris and which movies connect with the different attractions or characters.
Watch as many as you can before your trip! Especially watch these with your little ones if they have never seen the characters or been to Disneyland Paris before. It will make their experience a lot more fun!
Disneyland Park
Adventureland
Aladdin – Le Passage Enchanté d'Aladdin – (Aladdin's Enchanted Passage)
The Swiss Family Robinson – La Cabane des Robinson – (Swiss Family Treehouse)
The Pirates of the Caribbean Series (Pirates of the Caribbean): The attraction inspired the movies!*
Indiana Jones -Indiana Jones et le Temple du Péril (Indiana Jones and the Temple of Peril)
Frontierland
Phantom Manor (Haunted Mansion) – Like Pirates of the Caribbean, the attraction inspired the movie!
Pocahontas – Pocahantas Indian Village[
Fantasyland
Sleeping Beauty –Le Château de la Belle au Bois Dormant (Sleeping Beauty Castle)
Sleeping Beauty – La Tanière du Dragon (The Dragon's Lair)
Snow White and the Seven Dwarfs – Blanche-Neige et les Sept Nains (Snow White and the Seven Dwarfs)
Pinocchio –Les Voyages de Pinocchio (Pinocchio's Fantastic Journey)
Dumbo – Dumbo the Flying Elephant
Peter Pan – Peter Pan's Flight
Alice in Wonderland – Alice's Curious Labyrinth
Alice in Wonderland – Mad Hatter's Tea Cups
Dumbo – Casey Jr. – Le Petit Train du Cirque (Casey Jr. Circus Train)
Discoveryland
Toy Story – Buzz Lightyear Laser Blast
Star Wars – Star Wars Hyperspace Mountain and Star Tours: L'Aventure Continue – Star Tours: The Adventures Continue
Walt Disney Studios Park
Toon Studio
Cars – Cars Quatre Roues Rallye (Cars Race Rally)
Finding Nemo – Crush's Coaster
Aladdin – Flying Carpets Over Agrabah
Monsters, Inc – Monsters, Inc. Scream Academy
Ratatouille – Ratatouille: L'Aventure Totalement Toquée de Rémy
Toy Story – Slinky Dog Zigzag Spin, RC Racer and Toy Soldiers Parachute Drop
Production Courtyard
Disney Junior – Live on Stage!
Lilo and Stitch – Stitch Live!
The Twilight Zone Tower of Terror –
Like Pirates of the Caribbean and Haunted Mansion, the attraction inspired the movie!