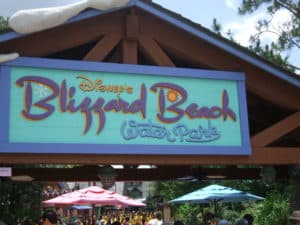 Polar Patio Cabanas at Disney World's Blizzard Beach Water Park
Polar Patios are Cabanas that help you keep your cool at Blizzard Beach Water Park!
Hungry? You'll have an attendant available to take and bring food orders to your group! (Separate charges for food apply.) Polar Patios include room for up to 6 guests, complete with towels, cushioned seating, refillable Water Park drink mugs, a locker to store belongings, and a cooler filled with ice and bottled water.
Location
Disney's Blizzard Beach Water Park. Check-in takes place at Shade Shack Rentals.
Price
Call (407) WDW-PLAY for current pricing information.
Additional Information
Blizzard Beach admission is required and not included.
There may be same-day availability for Polar Patios. Interested guests may inquire at Shade Shack Rentals upon arrival.
To Book
Call (407) WDW-PLAY — (407) 939-7529
NOTE: Prices and inclusions are subject to change. Please visit the Disney World Blizzard Beach Page to confirm information prior to booking.
Be sure to join our MTM Newsletter to stay on top of ALL things Disney!