Last Updated on April 18, 2021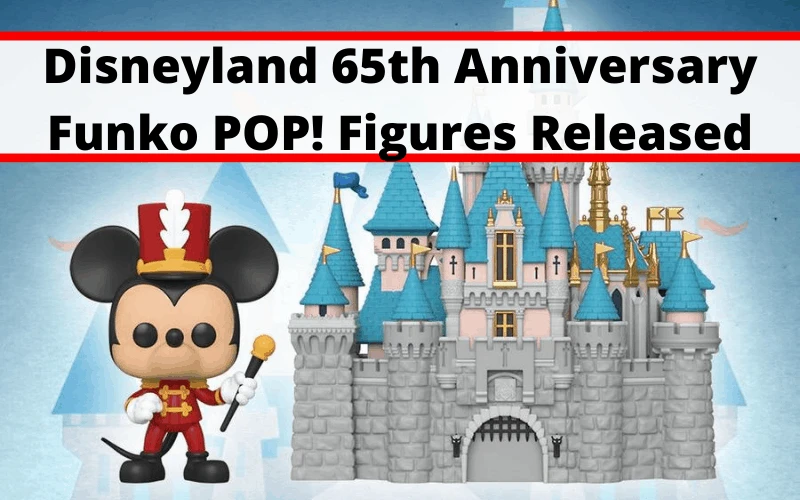 In celebration of Disneyland's 65th Anniversary, Funko is releasing a full set of special figures, including a Disney Parks-exclusive Walt Disney with Sleeping Beauty Castle.
The collection features a Matterhorn-themed Mickey Mouse and Donald Duck, an Alice in Wonderland set, and a connectable Disney character train set
This post may contain affiliate links.
To which I earn a small commission, at zero cost to you!
Find more info in our
Privacy Policy
.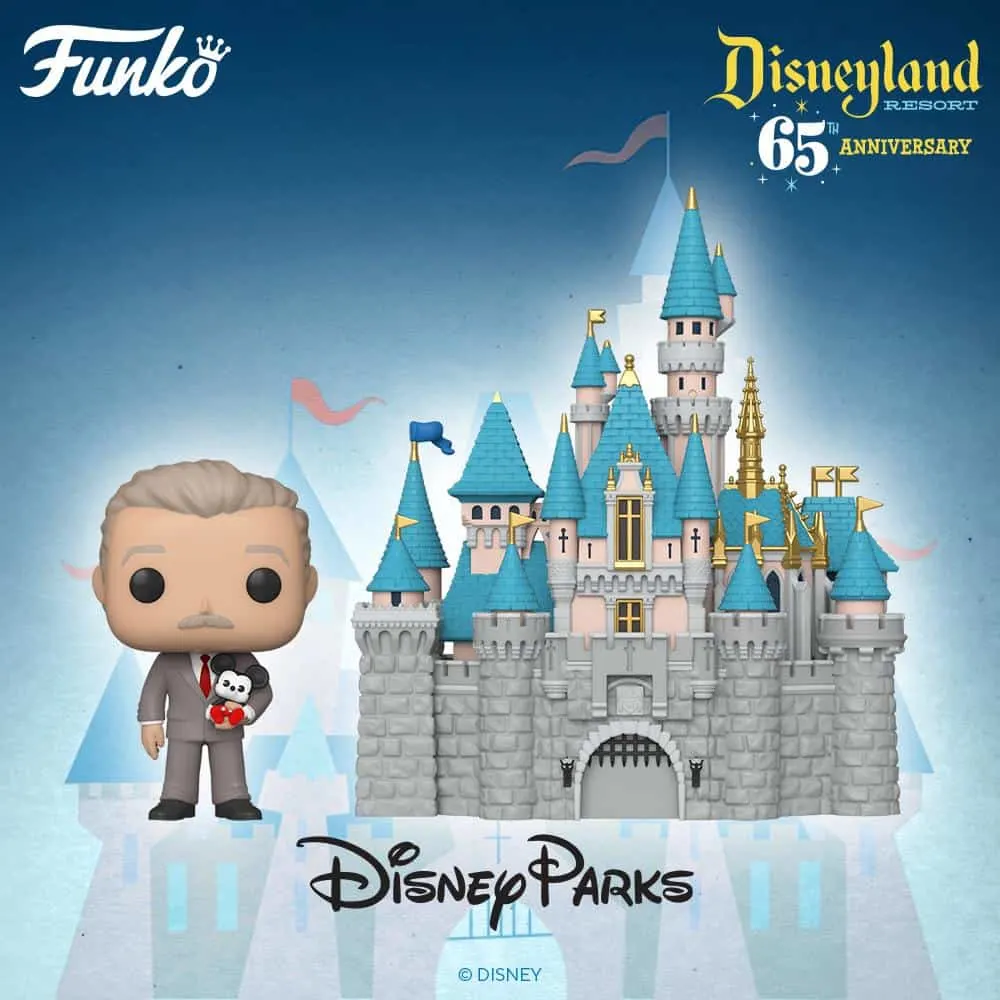 The Walt Disney figure is set to be released soon at Disney Parks, but no official release date was revealed.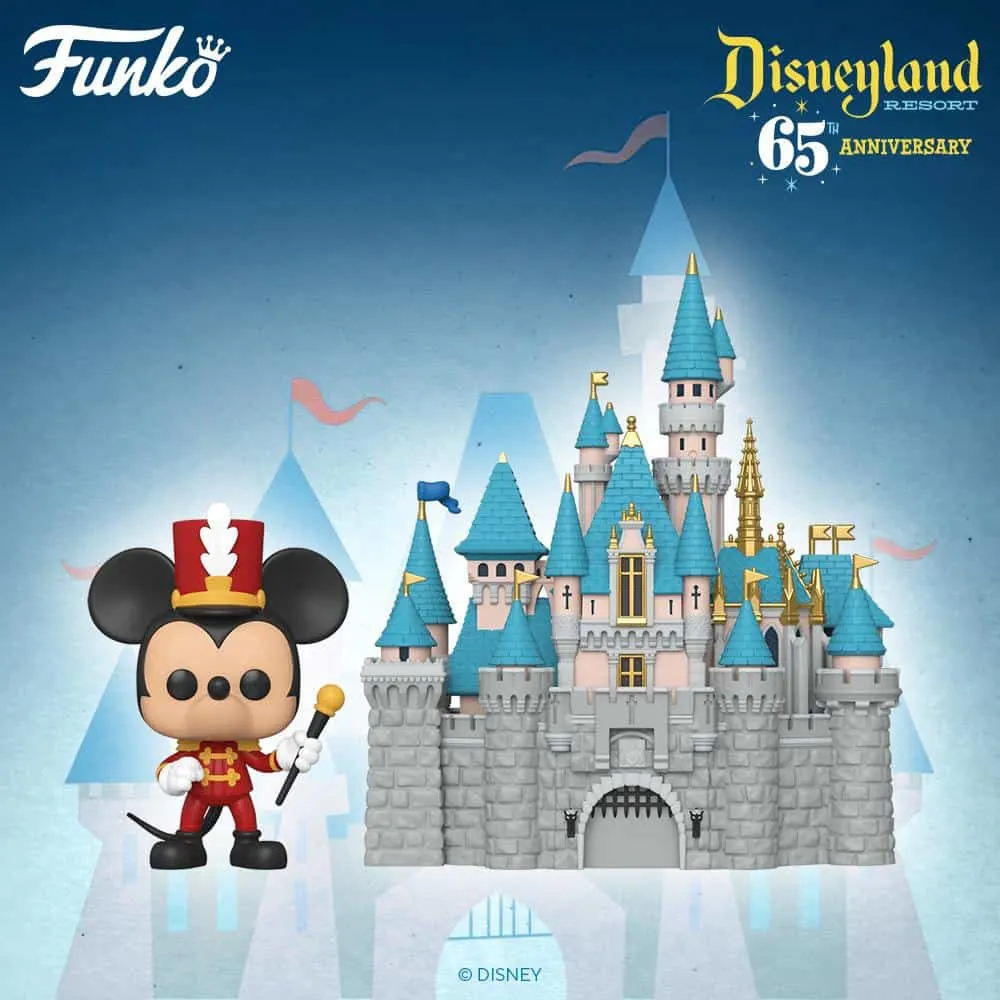 The Mickey figure with the POP! Town Sleeping Beauty Castle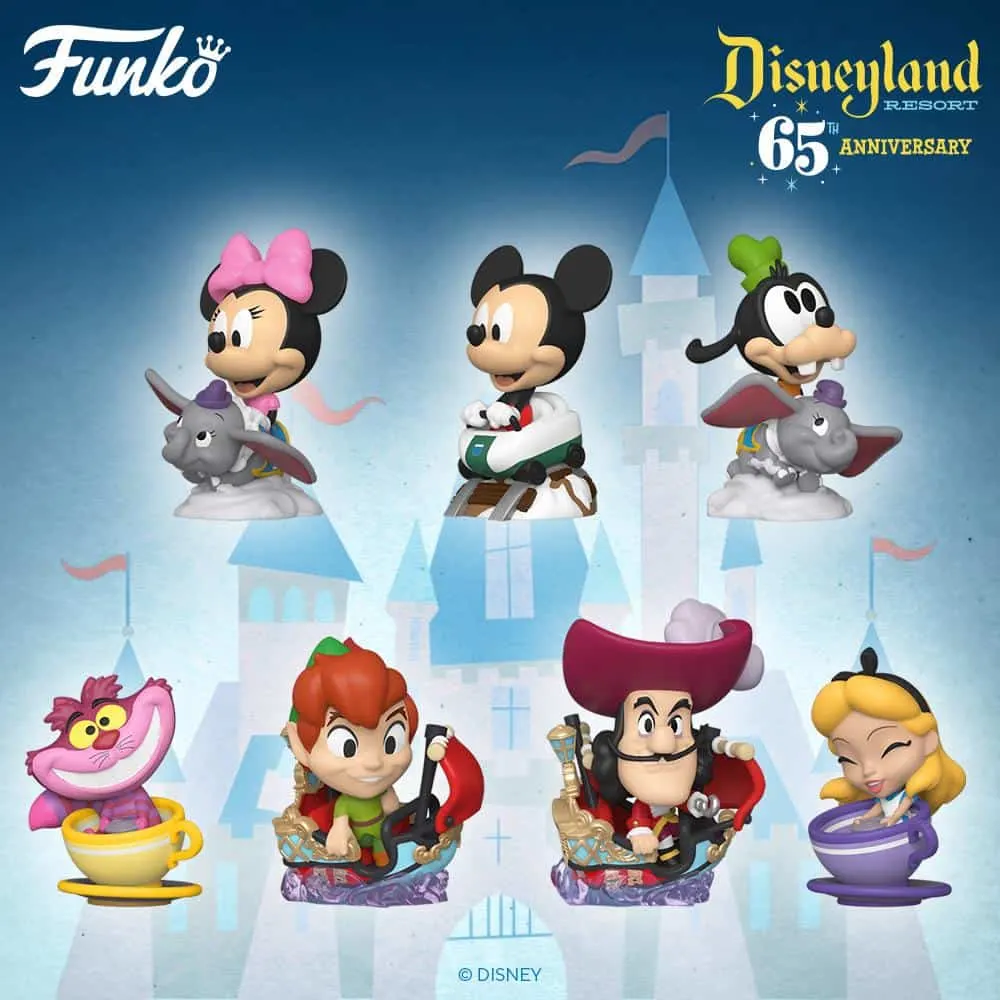 Funko Disney 65th Anniversary Mini Figures mystery bags. From Disney 65th, Mini Vinyl Figures! Receive one random Disney mini figure with purchase. Chance to get Mickey, Minnie, Goofy, Cheshire Cat, Peter Pan, Captain Hook, or Alice!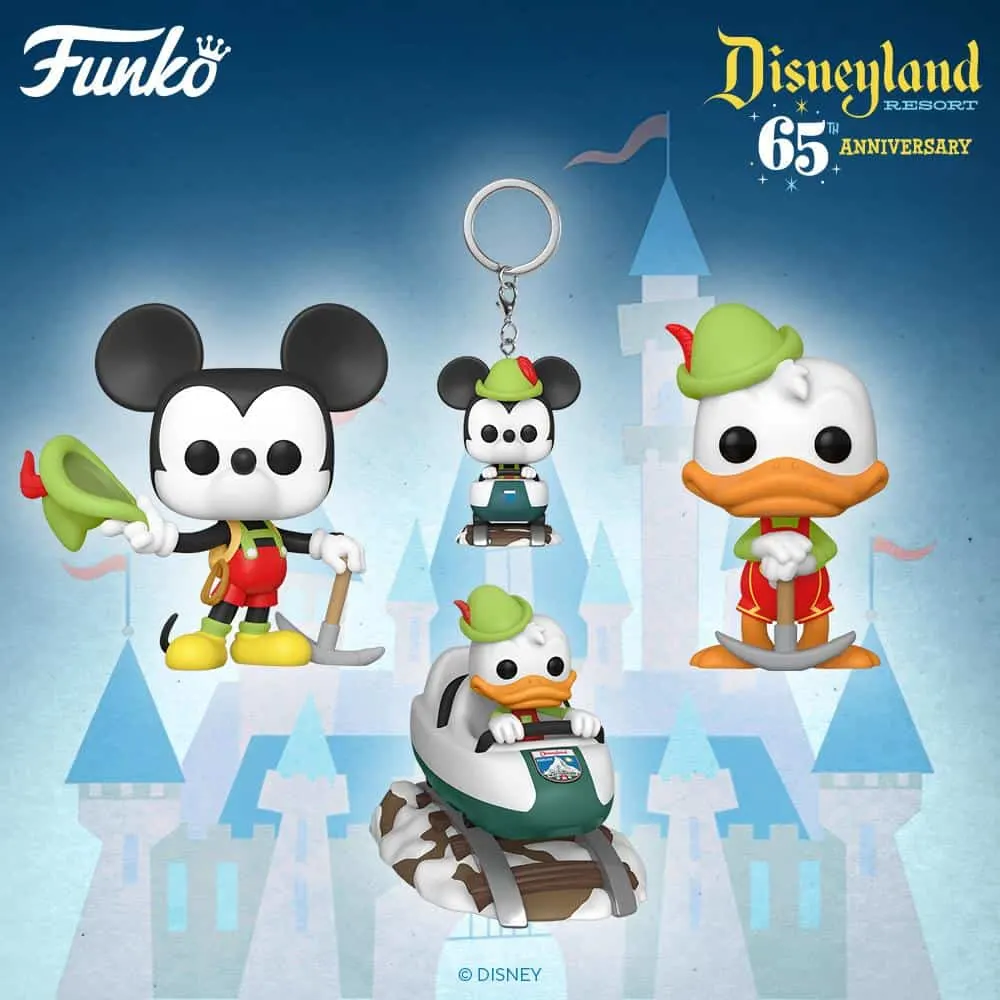 Mickey Mouse and Donald Duck sport new alpine attire in celebration of the Matterhorn Bobsleds attraction.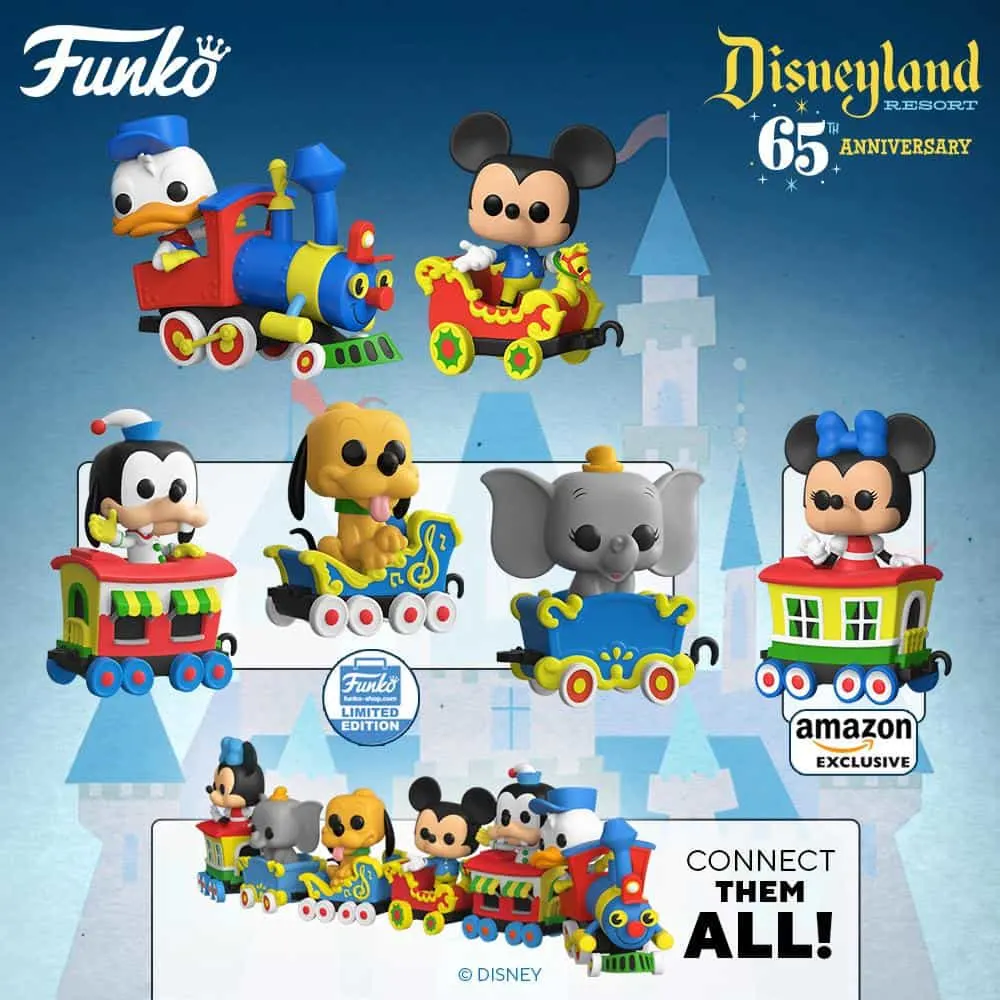 A Funko POP! connectible train is available with the 65th-anniversary collection. It includes Mickey Mouse, Minnie Mouse, Donald Duck, Goofy, Pluto, and Dumbo each in their own train car. This set is an Amazon exclusive.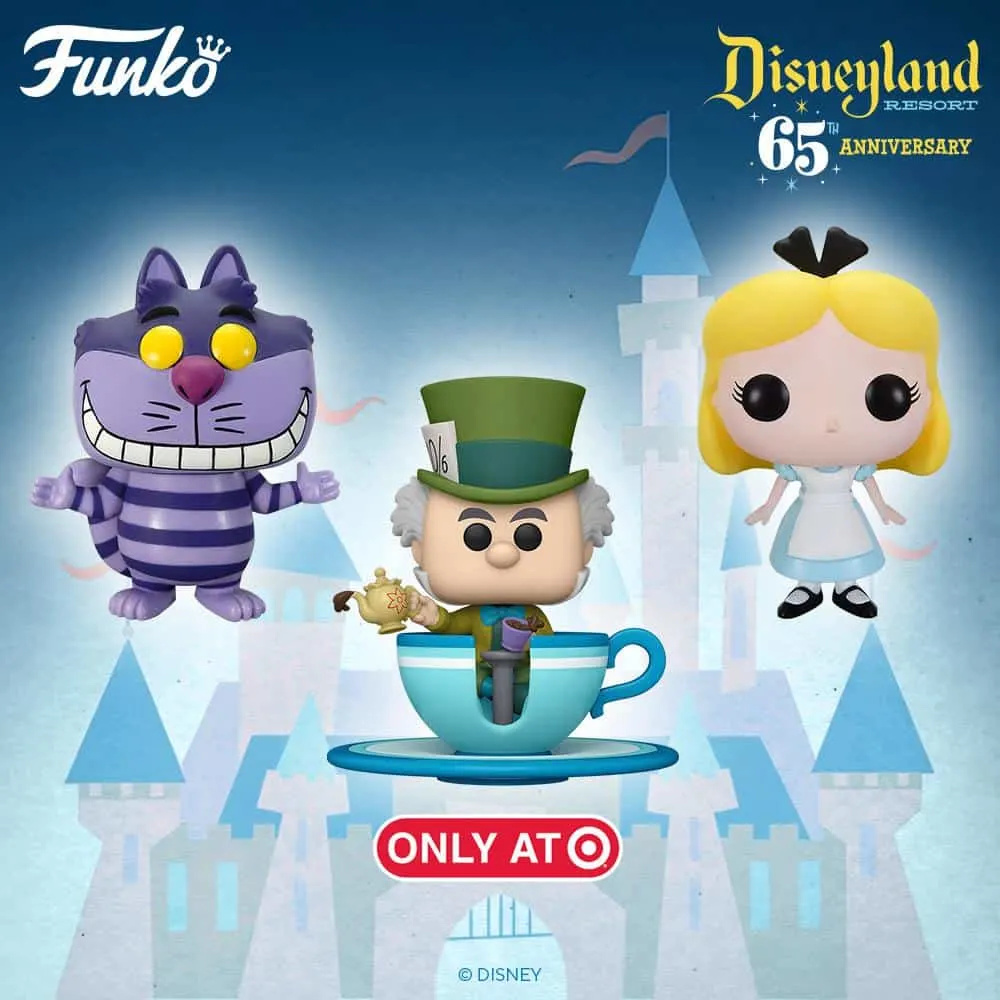 New Alice in Wonderland products features Alice, the Mad Hatter, and Cheshire Cat. This set will only be available to purchase at Target.
---