Last Updated on February 23, 2022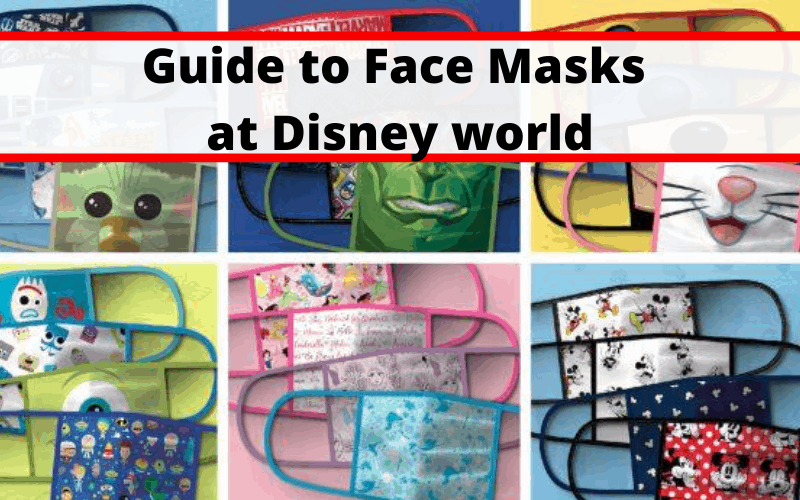 This guide to face masks at Walt Disney World offers info & tips, our recommendation for the best mask at the parks, rules & the latest policies about wearing masks at Disney World. Here is our complete guide to the Disney World mask policy and your top questions answered.
Remember to follow us on Instagram and join our Facebook group Disney World and Universal Studios Orlando
Policy Changes
Disney World's masks requirements are changing on February 17, 2022, for guests at Disney Theme Parks and Resorts hotels.
This post may contain affiliate links.
To which I earn a small commission, at zero cost to you!
Find more info in our
Privacy Policy
.
Masks were required
Disney has been very forward and upfront about this policy. While many other theme parks or businesses will allow for a certain degree of leniency, Disney is putting their foot down and Cast Members have been directed to follow the policies to the letter.
All face coverings (whether disposable or reusable) must:
Be made with at least 2 layers of breathable material
Fully cover the nose and mouth and secure under the chin
Fit snugly but comfortably against the side of the face
Be secured with ties or ear loops and allow the Guest to remain hands-free
Based on guidance from health authorities, neck gaiters, open-chin triangle bandanas and face coverings containing valves, mesh material or holes of any kind are not acceptable face coverings at Walt Disney World. These masks are meant to protect the wearer, and the virus will be expelled through the valve/weave.
Face masks and those that can't wear them
Is Walt Disney World offering any medical exemptions on the mask policy?
Disney has also been very strict with the use of face shields. Basically, they are not an adequate replacement for proper mask use and no one is exempt from this policy. There have been several Disney fans reporting to social media that they had arrived at the gates with either the wrong type of mask, hoping to get free masks at the door since they "forgot" theirs at home, or claimed their children are disabled and (the children) would refuse to cooperate with Disney policies.
While we feel for these parents and Disney doesn't want to turn them away, this is a public health and safety matter, not a failure to accommodate those in need. In short, the ADA does not provide a blanket exemption to people with disabilities from complying with legitimate safety requirements necessary for safe operations.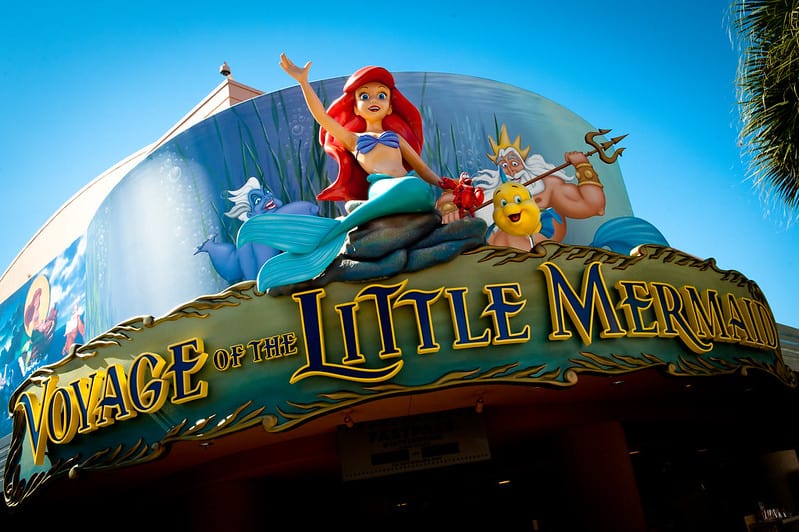 Are there any places or times when masks aren't required?
When actively eating or drinking
Disney is great with providing snacks, drinks, and even meals on the go. While guests are allowed to remove their mask while actively eating or drinking and not seated at a restaurant, Cast Members will ask guests to pull over to the side and not move about while eating. Guests can still drink and snack around the world, it will just take a little longer than usual.
Restaurants
While seated at your table, guests are able to remove their masks and speak freely to each other and the wait staff. Disney does require, however, that once you leave your table, you wear your mask again. This can be for a quick trip to the restroom or when leaving the restaurant.
Tables and chairs are spread 6 feet apart but when everyone else is moving about the restaurant, it can start to get a little crowded regardless of precautions.
Pools
While on the pool deck or in the pool, guests are not required to wear a mask. Although, they are encouraged to wear a mask when walking about the pool deck except when they are heading towards the water. This means guests shouldn't be using the pool deck as a relaxation zone and stay within their own bubbles at all times.
Keep in mind you must wear a mask while walking to and from the pool areas, as well as inside public restrooms and outdoor pool bars. It's important that you do not leave your room without your mask!
Relaxation Stations
One of the new Health & Safety measures that Disney implemented during its reopening was the wearing of face masks at the theme parks, Disney Springs, and at resort common areas! There are a handful of closed restaurants and outdoor seating areas that have been converted to mask relaxation stations.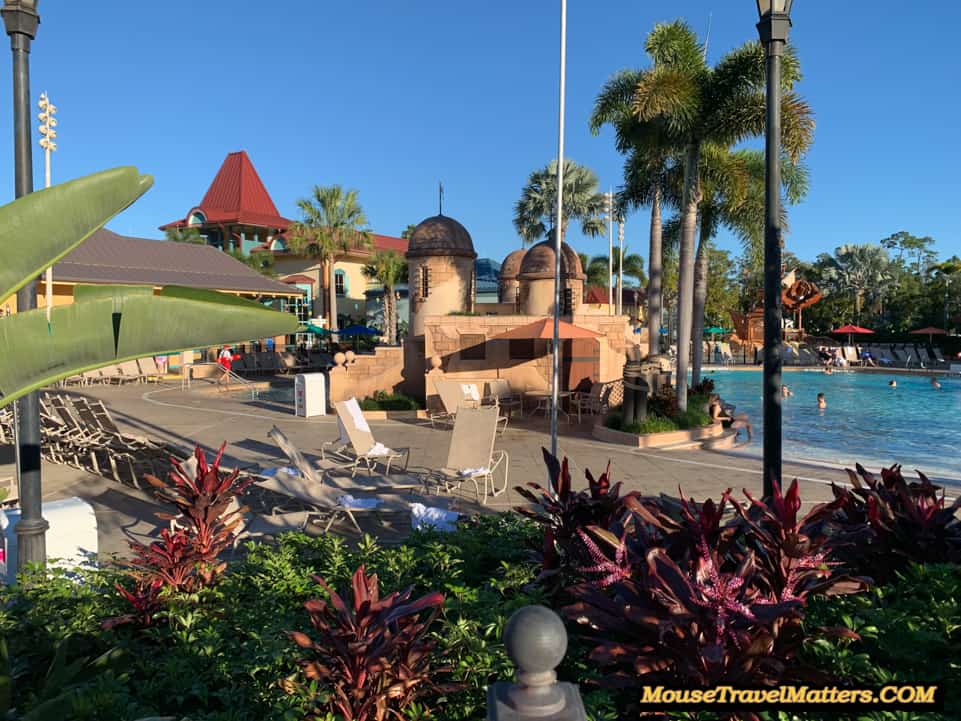 Can we remove masks for PhotoPass?
No. Per Walt Disney World policy, Photopass photographers are not allowed to take your photo while mask-less. This also includes selfies with the characters.
Are we allowed to remove masks on rides?
No. In fact, if anyone in your ride vehicle's mask is removed during an on-ride photo, you will not see or receive that photo.
Tips for Wearing a Mask in a Disney World Theme Park
Practice at home
Practice proper mask-wearing at home before heading to the parks. Know how to wear it correctly and attempt to wear them for extended periods of time.
Try several styles
Try out masks made of different materials to see what you find most comfortable. There are also several different styles of masks, so that is also worth a try.
Bring Several Masks
We recommend packing a mask per day of your trip, plus a few extras. If you plan on doing laundry during your holiday, you can afford to bring a few less but after spending the day in the hot Florida sun, you won't want to wear the same mask again unless it is laundered. The beauty of reusable!
Damp masks aren't just uncomfortable—they're actually less effective at screening out the novel coronavirus. If sweat is an issue, be prepared to change your mask. Keep at least one extra mask on hand for such occasions. Make sure your spares are clean, stored in a bag or container, and accessible while you're on the go.
Store your masks safely
While your extra masks are in your park bag or waiting for you back at your hotel room, it is important that your mask is kept in a clean space. A mesh bag, or a bra bag, will do the job.
Plan how you'll clean your masks
Having a plan to clean your reusable masks will dictate how many masks you need to pack. With a small amount of soap, you can easily wash masks in the hotel sink by hand and let them dry overnight.
Protect your ears
Using a Mask ear saver can help the children stop fiddling with the mask, alleviate earaches and make the whole process more enjoyable for all.
There are also various Mickey head-shaped mask ear savers that are available to 3D print for free from websites like Thingiverse.
Related; DISNEY 3D PRINTS
Leave your gaiter at home
While I may not be privy to the exact science behind the decision, Disney has banned the use of neck gaiters as replacements for masks. Researchers have concluded, however, those fleece facial coverings made from a polyester and spandex blend aren't effective in blocking coronavirus droplets. And with the majority of neck gaiters being made of this material, Disney had no choice but to disallow the whole product line.
Consider a small fan
Simply walking through the grocery store can make me feel a little warm under the mask, and the stores are air-conditioned. If you are planning on spending a full day at the parks, we highly recommend a small fan.
There are several styles of small fans, including those that clip to a shirt or wrap around the neck. These are great for consistent relief of the elements and are hands-free.
We suggest a simple stroller fan for the little ones, as they will need fresh air while napping as well.
Make Sure You're Drinking Plenty of Water
Your lungs are taking in as much humidity from the air around you as they would without a mask so it is very important to stay hydrated. This includes using chapstick.
Efforts should be made to take hydration breaks during regularly scheduled mask relaxation station breaks; stop, pull over and take a drink while remaining stationary.
Add mask-free time into your daily plans
Find Out Where the Relaxation Stations Are Located. Guests will find "relaxation stations" at each of the parks. These are designated areas where guests can remove their masks while maintaining distance from other parties.
Plan a Sit-Down Meal Mid-Day
There are only so many relaxation stations and snack pit stops one can make before it's time to sit down for a meal. Instead of pulling over next to a trash can and eating your lunch that way, we suggest finding proper seating and taking your time while you have some mask relief.
Talk to your Kids
All of the prep in the world won't help if the kids are squirming and fussing about their masks. It is important to talk to your kids about why they need to wear their masks and how to keep the mask on their faces at all times.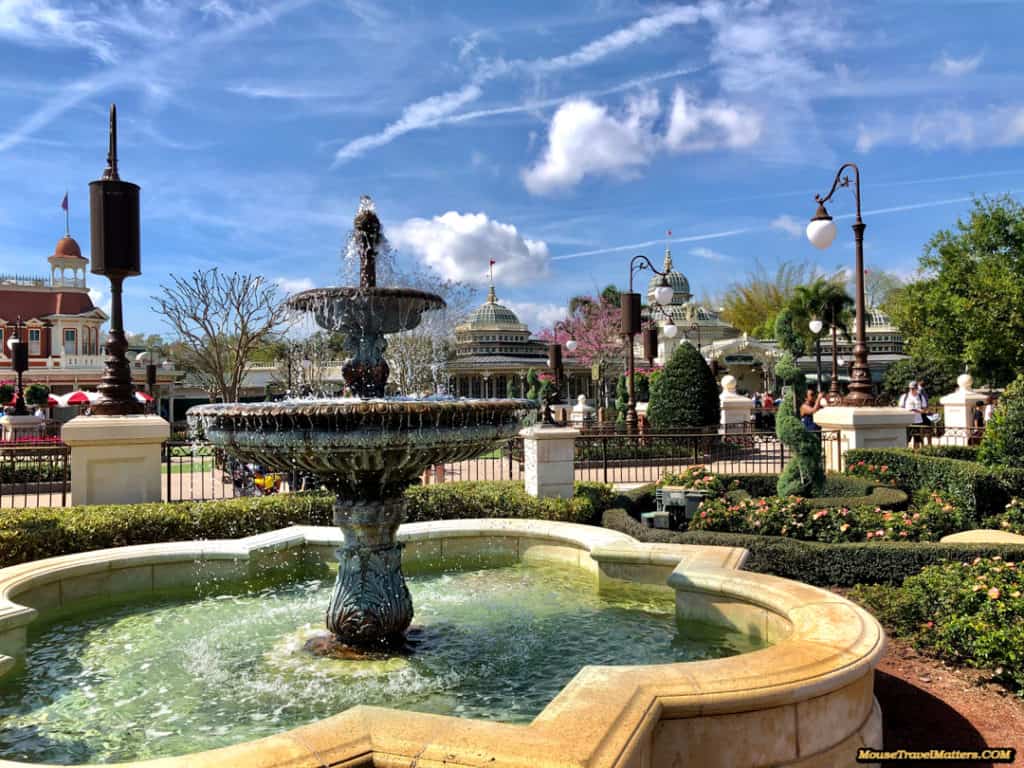 The Best Disney Masks
Masks with Fun Colours and Patterns
You can make or purchase face masks for adults and children in some pretty incredible colors and patterns. The better the pattern, the more luck you will have to convince the children to keep it on their faces.
Masks Purchased at Disney World
You are able to purchase Disney-made masks at Walt Disney World as well as your local Disney Store and Shop Disney. Just be sure to remember that small/medium is for youth, and large/extra large is for adults.
Masks with Adjustable Straps
To make sure face masks are a proper fit for everyone in the family, think about investing in masks with adjustable straps. This doesn't always mean you need to wear a mask with ties that go around your head, but simply have an adjustable ear strap to make them longer or shorter. As long as the masks is secured around the nose, cheeks, and chin, they can be loosened or tightened to your desired comfort.
Check out this Youtube video we found, of a Disney fan explaining the various styles of masks they have purchased and which ones her family found best at the parks.
Your Thoughts...
Please share your thoughts in the comments or reach out on social media...We would love to hear from you.
Follow Mouse Travel Matters for Disney Parks news, the latest info and park insights, follow MTM on Twitter, Facebook, and Instagram.
You May Also Like…