Last Updated on March 16, 2020
There are no reported COVID-19 cases at the Disneyland Resort. Disneyland Park and Disney California Adventure COVID-19 closure March 14, 2020, in the best interest of guests and employees.
In a statement from Disney Parks and after they reviewed the guidelines of the Governor of California's executive order as it relates to COVID-19.
Disneyland Park and Disney California Adventure are to suspend operations in the wake of COVID-19. The closure begins March 14.
An official statement is how we like it at Mouse Travel Matters.
Also See – Disney World Closure FAQ: Refunds, Cancellations, Annual Pass Extensions
See this below. Stay Safe Everyone!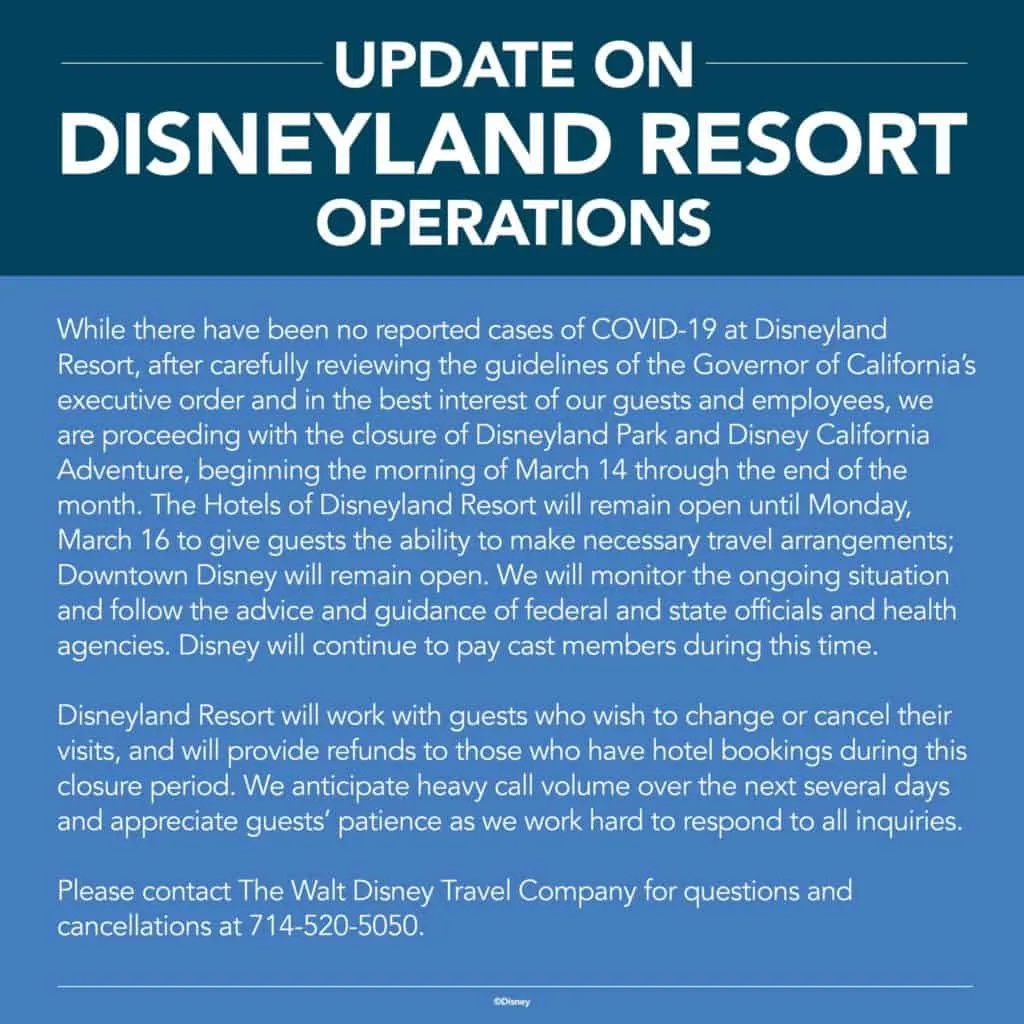 Your Thoughts...
Please share your thoughts in the comments or reach out on social media...We would love to hear from you.
Follow Mouse Travel Matters for Disney Parks news, the latest info and park insights, follow MTM on Twitter, Facebook, and Instagram.