Last Updated on July 26, 2020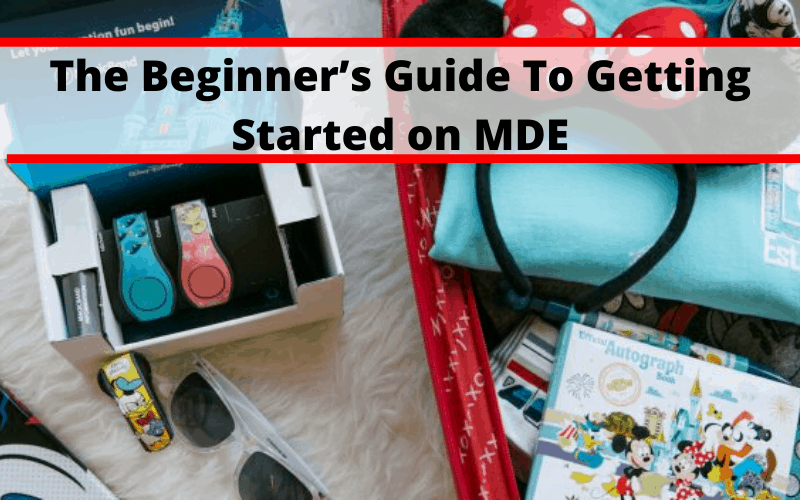 The key to a great Disney vacation is planning. And getting started can be overwhelming, not knowing what the first step is. It is nearly impossible to plan a Disney vacation without My Disney Experience. This tutorial will show you how to get your My Disney Experience account set up and ready to start planning your perfect Disney vacation.
Through the My Disney Experience App, guests can see wait times, check dining reservations, make fast passes and park hours, all from your phone. I like to use my desktop to set up the account, it's much easier. There are more menu options and they are easier to navigate through the desktop.
Go to www.mydisneyexperience.com to create an account.
Complete Your Profile
Don't forget, the My Disney Experience is completely free.
Once downloaded, please open the app and set yourself up. I found it easier to set myself up online on my computer first.
TO SET UP:
Click on the big green button that says. : "Sign In or Create Account"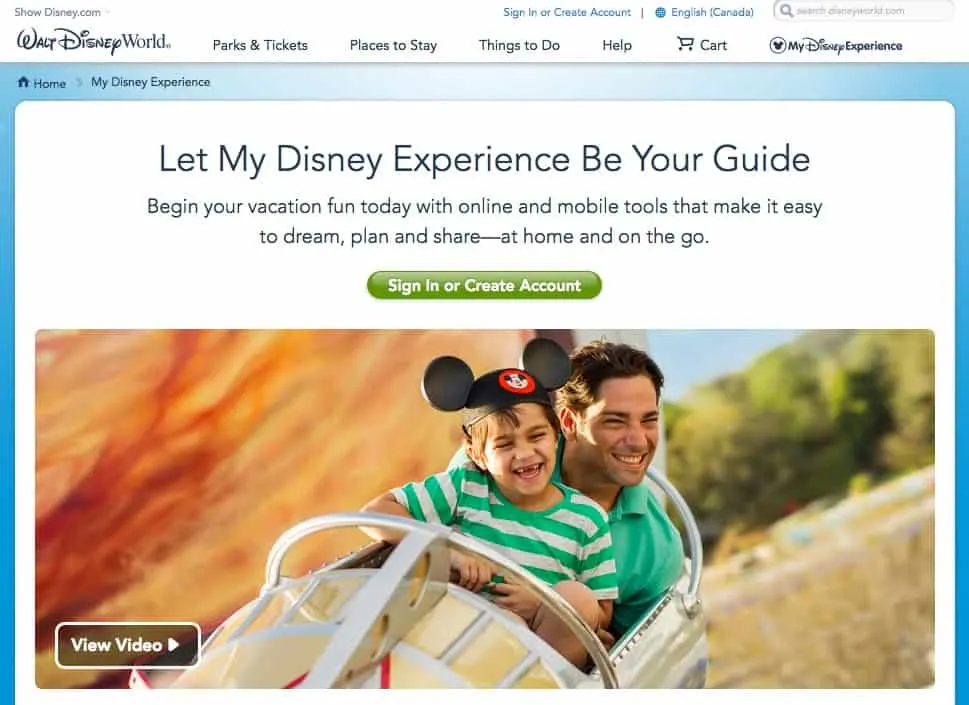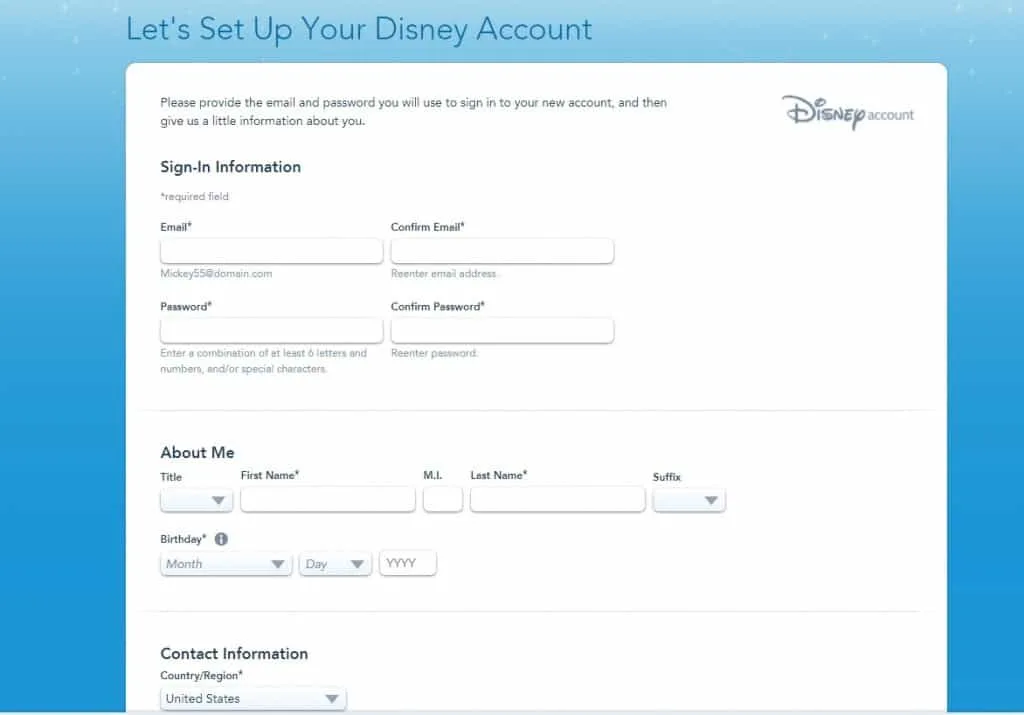 Create Your Family & Friends List
From here, you will be asked to add the details of any friends and family that will be joining you on this vacation.
From here, you will be asked to send an invitation to link accounts with another guest with an MDE account. Not everyone needs to have an account, by the way.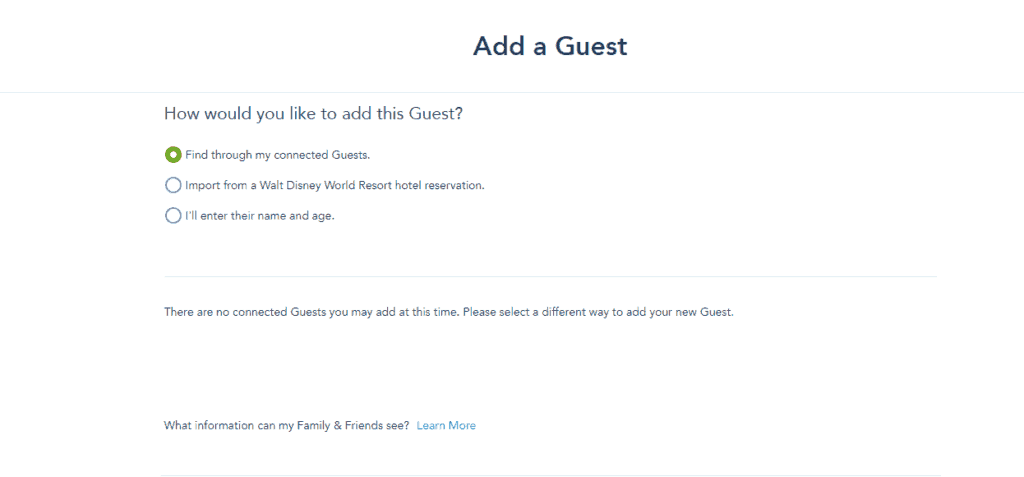 Linking your Disney Ticket to Your My Disney Experience Account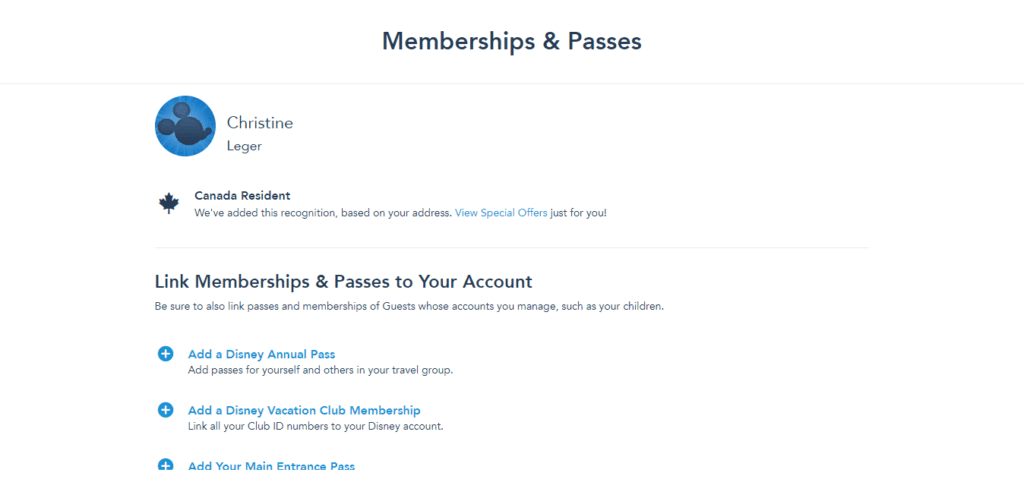 Head to the Membership and Passes section of the My Disney Experience and link your purchased tickets to your account.
Based on your address, MDE will automatically notify you of all eligible offers.
Enter your Confirmation number from your ticket purchase or hotel reservation to unlock your tickets and match each ticket to a guest.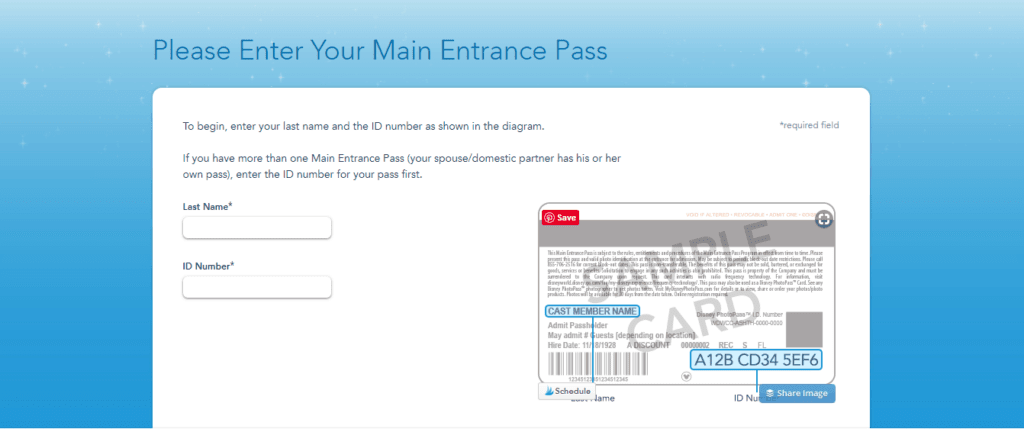 Having spent 3 hours last night on the phone fixing an improperly created account, it is important to create your My Disney Experience accurately and in full.
It is imperative that you have the enough guests on your account to accommodate the tickets purchased or your the tickets will back as unable to link.
If you can't link the tickets to your account via the app, try logging into your account on desktop and see where that leads you. If you are still having difficulties, call 1-800-327-2996 with your confirmation number in hand. You will be asked to provide your MDE email address, name, and date of birth of the main account holder.
Payment method
Regardless of how you paid for your Disney tickets or Disney Vacation package, it is important to add a payment method to your My Disney Experience.
Setting up a payment method is how to pay from your magic band when staying on-site, and make dining reservations that require a credit card hold/preauthorization.
There are only 3 dining experiences that require full payment in order to make a reservation; Cinderella's Royal Table, Hoop-Dee-Doo Musical Revue and Disney's Spirit of Aloha Dinner Show. Everything else asks for a credit card on file in order to charge for no-show fees should the guest fail to make the timing.
Manage Your Vacation on My Plans
Now that you have to have your tickets linked, you can create FastPass reservations for your holiday. Guests can get up to 3 fast passes at a time, for one park.
You May Also Like…