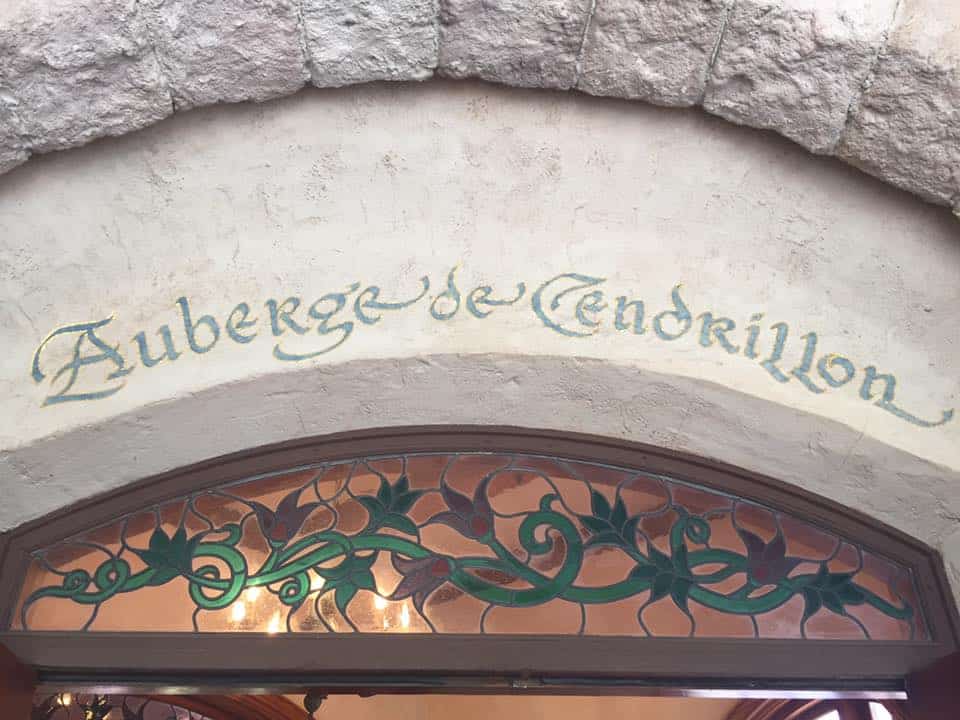 2018/2019 Participating Disneyland Paris Dining Plan Restaurants
View a Complete List of Disney Restaurants and Reviews
Disney Standard Dining Plan Locations
Chuck Wagon Café – Buffet Menu – Disney's Hotel Cheyenne
Crockett's Tavern – Buffet Menu – Disney's Davy Crockett Ranch
La Cantina – Buffet Menu – Disney's Hotel Santa Fe
La Grange at Billy Bob's Country Western Saloon – Buffet Menu – Disney Village
Plaza Gardens Restaurant – Character Breakfast, Buffet – Disneyland Park, Main Street U.S.A
Restaurant Agrabah Café – Buffet Menu – Disneyland Park, Adventureland
Restaurant des Stars – Buffet Menu – Walt Disney Studios Park, Production Courtyard
Disney Plus Dining Plan Locations
Annette's Diner – Table Service – Disney Village
Bistrot Chez Rémy – Table Service – Walt Disney Studios Park, Toon Studio
Cape Cod – Buffet Menu – Disney's Newport Bay Club
Captain Jack's – Restaurant des Pirates – Table Service – Disneyland Park, Adventureland
Chuck Wagon Café – Buffet Menu -Disney's Hotel Cheyenne
Crockett's Tavern – Buffet Menu – Disney's Davy Crockett Ranch
Hunter's Grill and Beaver Creek Tavern – Buffet Menu – Disney's Sequoia Lodge
La Cantina – Buffet Menu – Disney's Hotel Santa Fe
La Grange at Billy Bob's Country Western Saloon – Buffet Menu – Disney Village
Parkside Diner – Buffet Menu – Disney's Hotel New York
Plaza Gardens Restaurant – Character Breakfast, Buffet – Disneyland Park, Main Street U.S.A
Restaurant Agrabah Café – Buffet Menu – Disneyland Park, Adventureland
Restaurant des Stars – Buffet Menu – Walt Disney Studios Park, Production Courtyard
Silver Spur Steakhouse – Table Service – Disneyland Park, Frontierland
Disney Premium Dining Plan Locations
Annette's Diner – Table Service – Disney Village
Auberge de Cendrillon – Table Service, Character Dining – Disneyland Park, Fantasyland
Bistrot Chez Rémy – Table Service – Walt Disney Studios Park, Toon Studio
Buffalo Bill's Wild West Show…with Mickey & Friends! – Dining Shows – Disney Village
Café Mickey – Table Service, Character Dining – Disney Village
California Grill – Table Service – Disneyland Hotel
Cape Cod – Buffet Menu – Disney's Newport Bay Club
Captain Jack's – Restaurant des Pirates – Table Service – Disneyland Park, Adventureland
Chuck Wagon Café – Buffet Menu – Disney's Hotel Cheyenne
Crockett's Tavern – Buffet Menu – Disney's Davy Crockett Ranch
Hunter's Grill and Beaver Creek Tavern – Buffet Menu – Disney's Sequoia Lodge
Inventions – Buffet, Character Dining – Disneyland Hotel
La Cantina – Buffet Menu – Disney's Hotel Santa Fe
La Grange at Billy Bob's Country Western Saloon – Buffet Menu – Disney Village
Manhattan Restaurant – Table Service – Disney's Hotel New York
Parkside Diner – Buffet Menu – Disney's Hotel New York
Plaza Gardens Restaurant – Character Breakfast, Buffet – Disneyland Park, Main Street U.S.A
Restaurant Agrabah Café – Buffet Menu – Disneyland Park, Adventureland
Restaurant des Stars – Buffet Menu – Walt Disney Studios Park, Production Courtyard
Silver Spur Steakhouse – Table Service – Disneyland Park, Frontierland
Walt's – an American restaurant – Table Service – Disneyland Park, Main Street U.S.A.
Click here to read more about Disney Dining
Your Thoughts...
Please share your thoughts in the comments or reach out on social media...We would love to hear from you.
Follow Mouse Travel Matters for Disney Parks news, the latest info and park insights, follow MTM on Twitter, Facebook, and Instagram.