Restaurant Marrakesh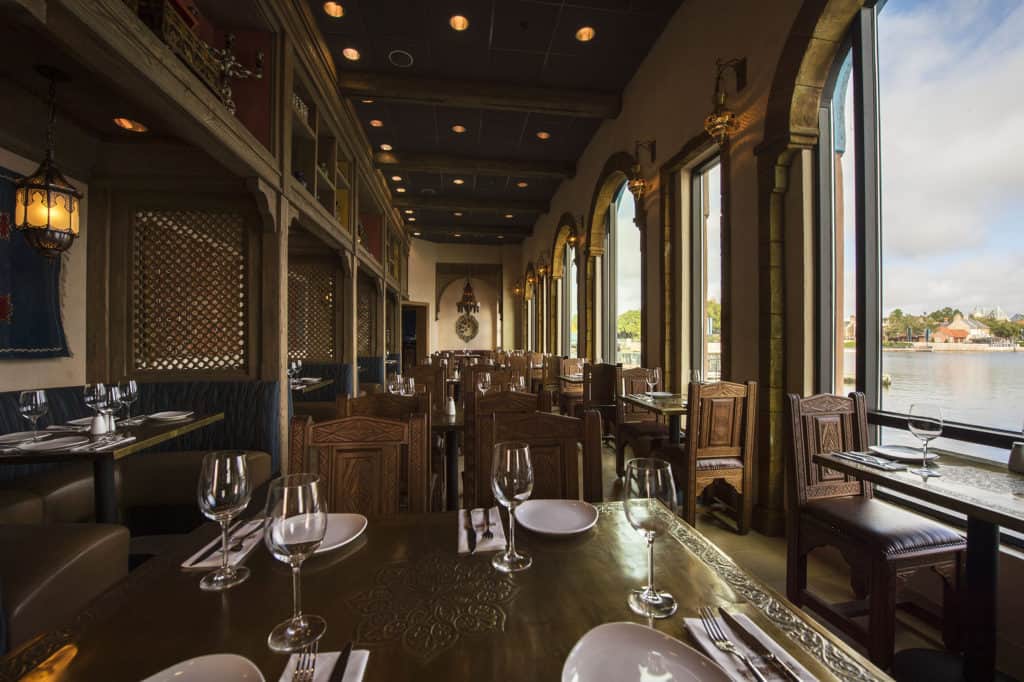 Marrakesh is one of Disney World's most ethnic and interesting restaurants, and it has taken great pains to make authentic Moroccan food appealing to guests with any palate. The delicious food and wonderful entertainment, coupled with great service and beautiful surroundings make this a restaurant we can highly recommend.
Service: Table-Service
Type of Food: Moroccan
Location: Epcot, World Showcase, Morocco Pavilion
Disney Dining Plan: Yes, Table-Service credit
Tables in Wonderland: Yes
Menu:
Official Disney Lunch Menu
Official Disney Dinner Menu

Important Info:
The Morocco pavilion, including Restaurant Marrakesh, was hand-tiled by the Moroccan King's artisans.
The restaurant features Moroccan musicians and a belly dancer as entertainment.
Check out the picture menu in the front of the restaurant to help picky eaters decide what to order.
This is another restaurant where you can often get a table as a walk-up diner.
Famous Dishes: Seafood and Chicken Bastilla, Beef Brewat Rolls, Harira Soup, Shish Kebab, Couscous dishes, Baklava. We recommend the Royal Feast!
Be sure to join our MTM Newsletter to stay on top of ALL things Disney!