Last Updated on September 5, 2019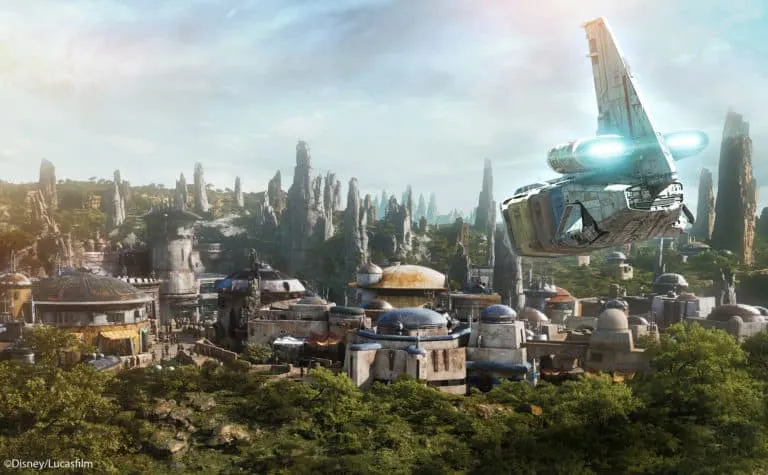 Soon Star Wars fans will be able to travel to a galaxy far, far away to hang out with their favourite Star Wars character from the franchise.
ALIENS, DROIDS, AND SHOPS Oh Ya!
Primer here: Star Wars: Galaxy's Edge, Opening 2019 at Disney Parks
There are new ships at Black Spire Outpost. This includes the never before seen TIE fighter — the TIE echelon — and a newly-created shuttle, the ITS (Intersystem Transport Ship).
Immersive Innovations
Upon entering Galaxy's Edge, your smartphone transforms into your very own Star Wars universe datapad.
The Play Disney Parks App switches automatically to Star Wars mode. Its function is to unlock a bunch of new missions, stories, and ways to interact with Galaxy's Edge. Some the major features include translate on languages and signs, message Star Wars characters, hack droids, and much more. This will be built into the land from the very beginning.
All this detail is from Scott Trowbridge Star Wars portfolio creative executive/studio leader at Walt Disney Imagineering.

Star Wars Galaxy's Edge Details
Millennium Falcon: Smugglers Run
Millennium Falcon: Smugglers Run one of two anchor attractions, the new pictures are amazing.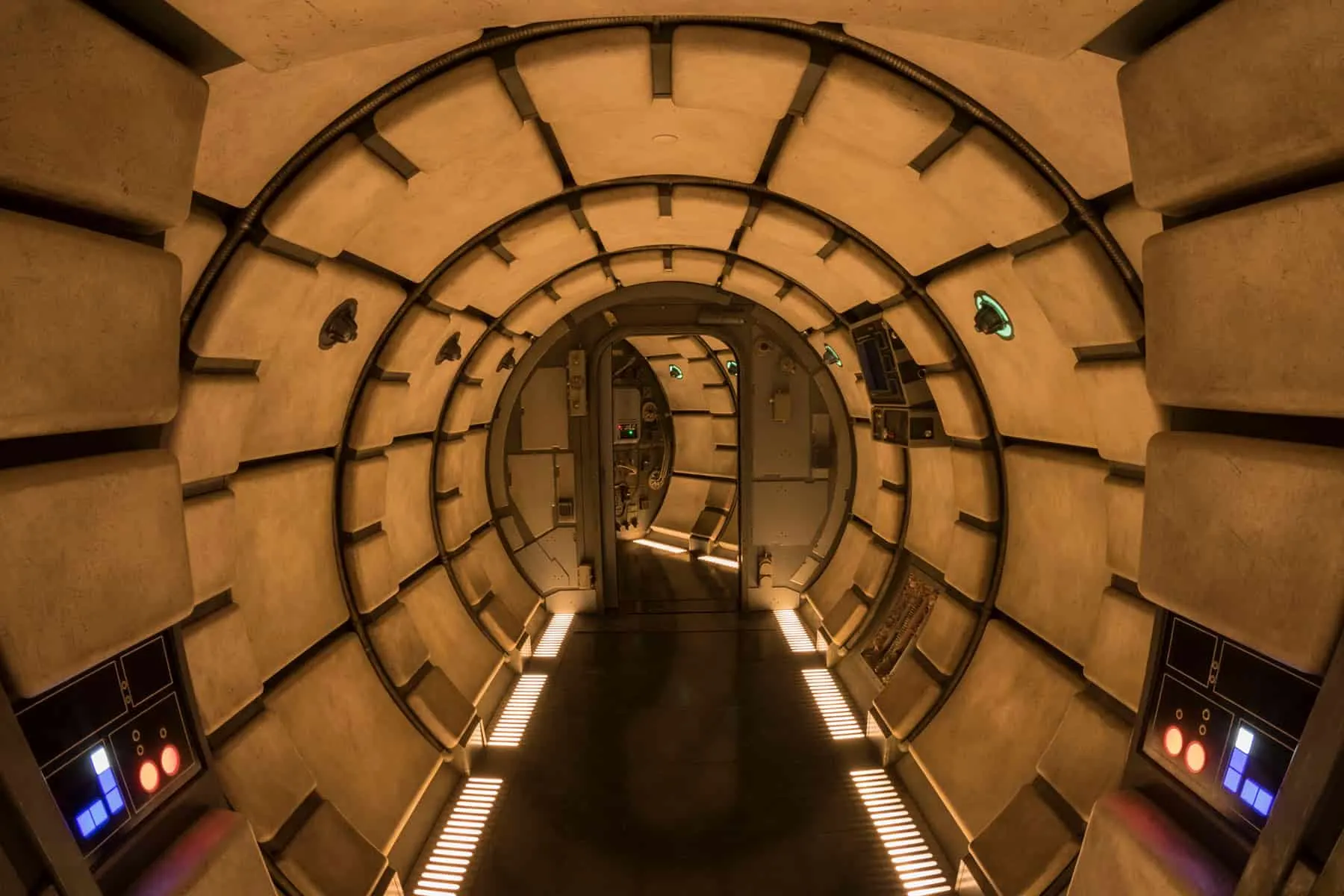 Smugglers Run puts you in the cockpit of Han Solo's iconic rust bucket with a crew of up to five friends — two pilots, two gunners, and two engineers. You will fly it, fire its cannons, and manage its controls. It's a completely immersive hands on experience.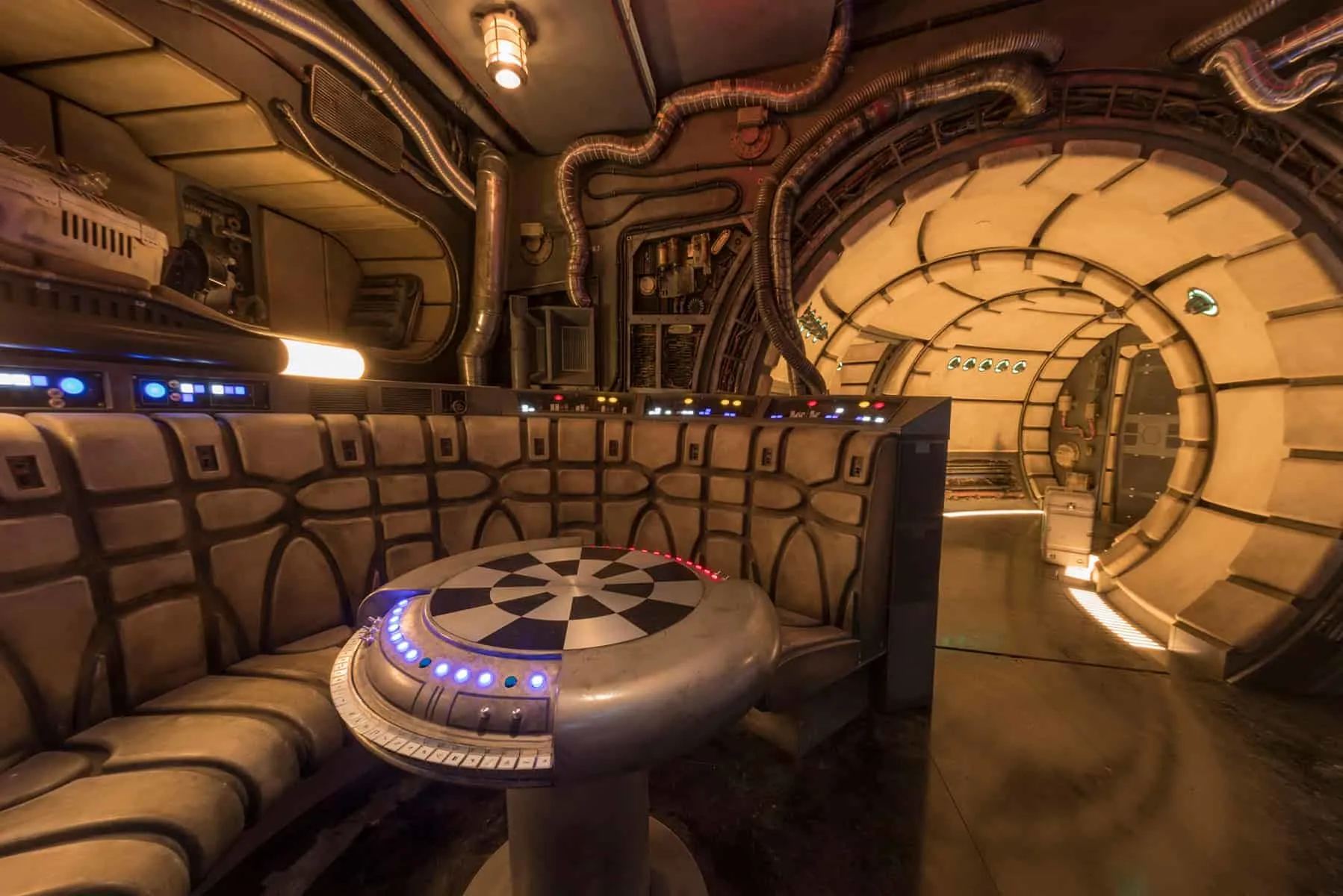 Say you don't engage that TIE fighter coming after you, it may get some shots of and create damage to the ship, which you now have to fix. If you don't fly straight and true, you could smash into a wall. In this way you're truly in control of what happens on your mission.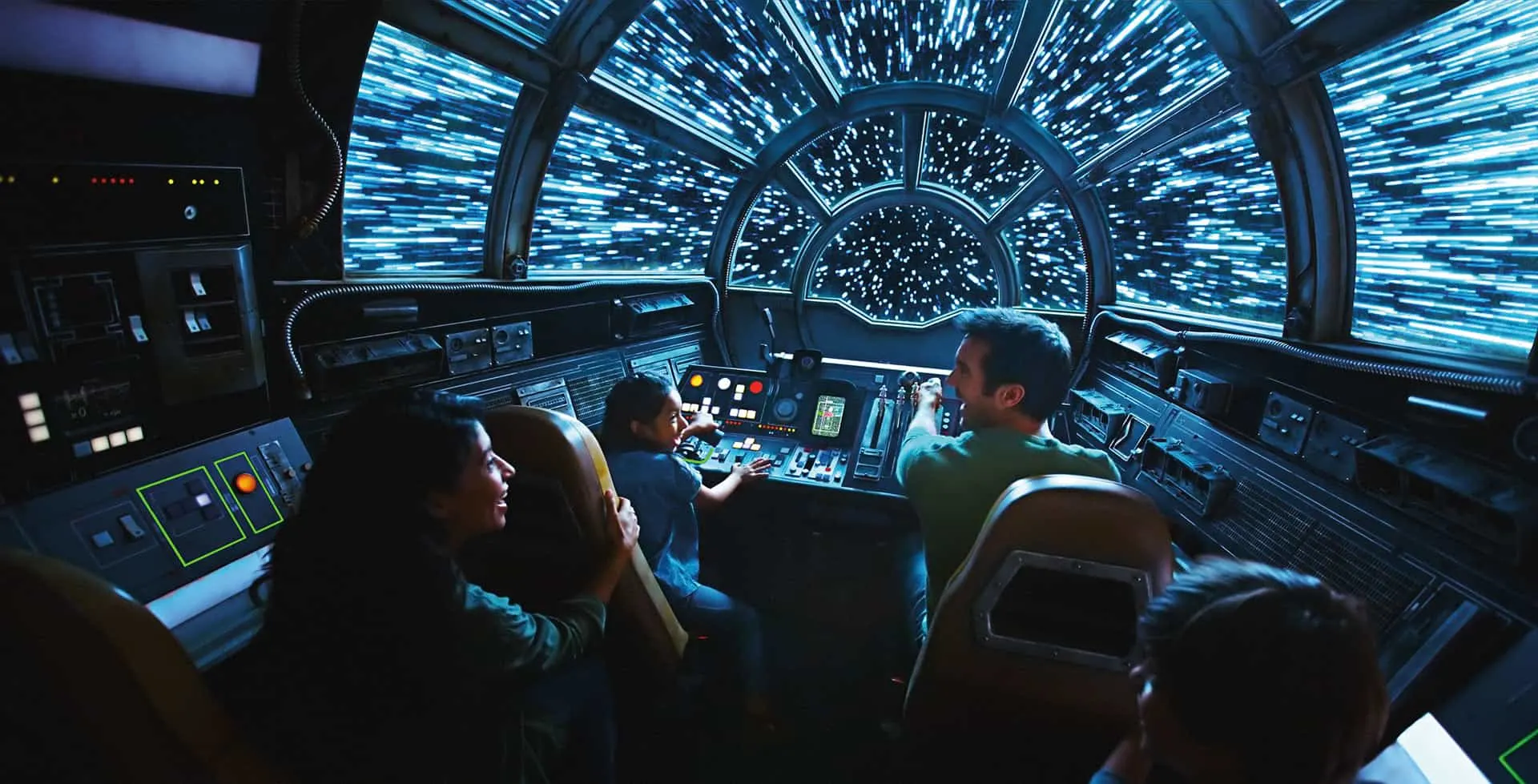 Just like the films the ship is spacious and just like the ship, right down to the details including the Dejarik table, the exposed cables, and the random gear all over the place. The cockpit is a gorgeous array of lights, buttons and switches, all interactive, with screens that gunners will use to take down TIE fighters.
Star Wars: Rise of the Resistance
You will be thrown right into the middle of a battle between the First Order and the Resistance. This attraction will eventually take you inside a Star Destroyer. The First Order's dark enforcers are out there. If you survive the encountering and make it back home, you might just become a Resistance hero.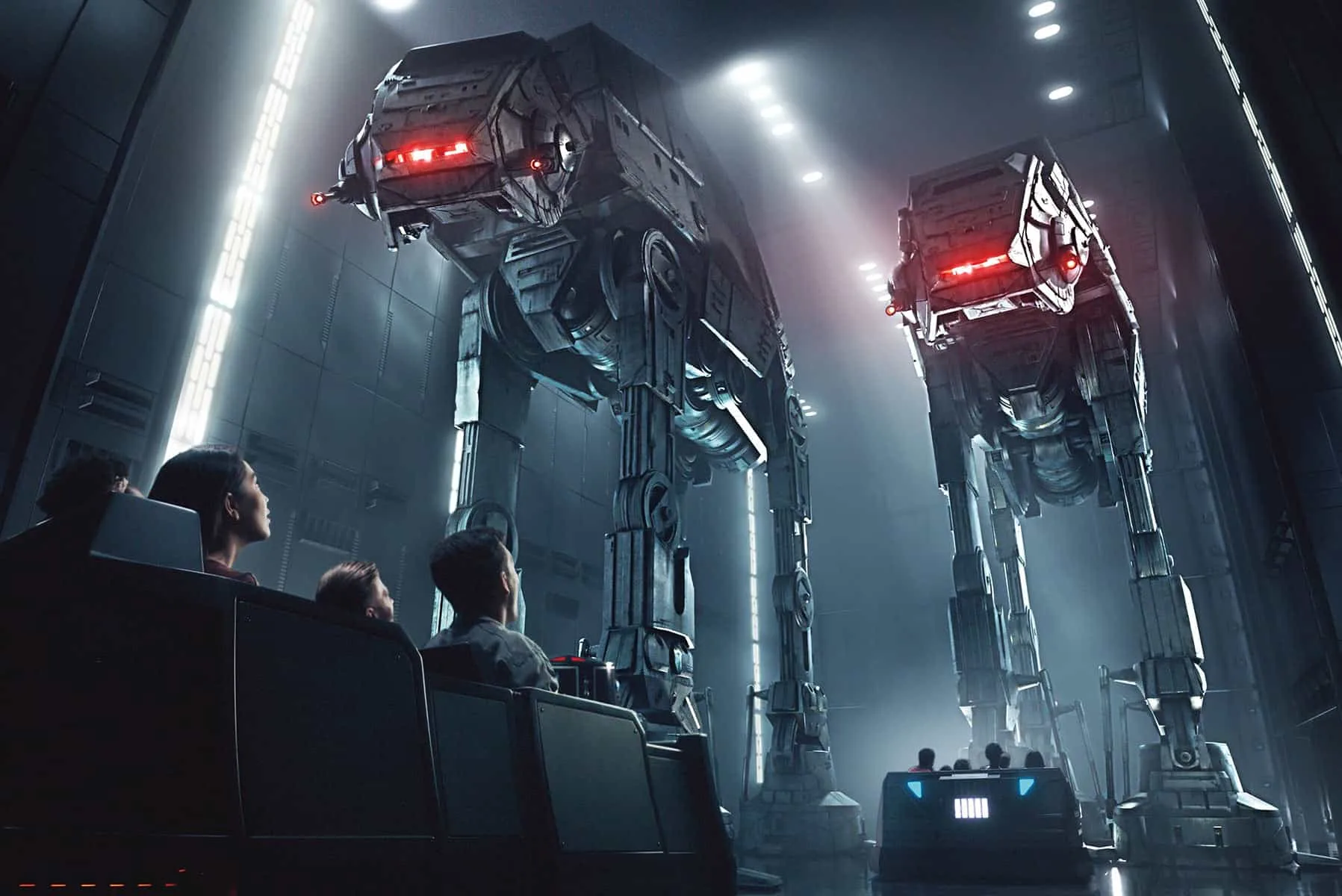 As new Resistance recruits, you head out on a mission, only to have your shuttle caught in a tractor beam. Soon, you find yourself inside a First Order Star Destroyer.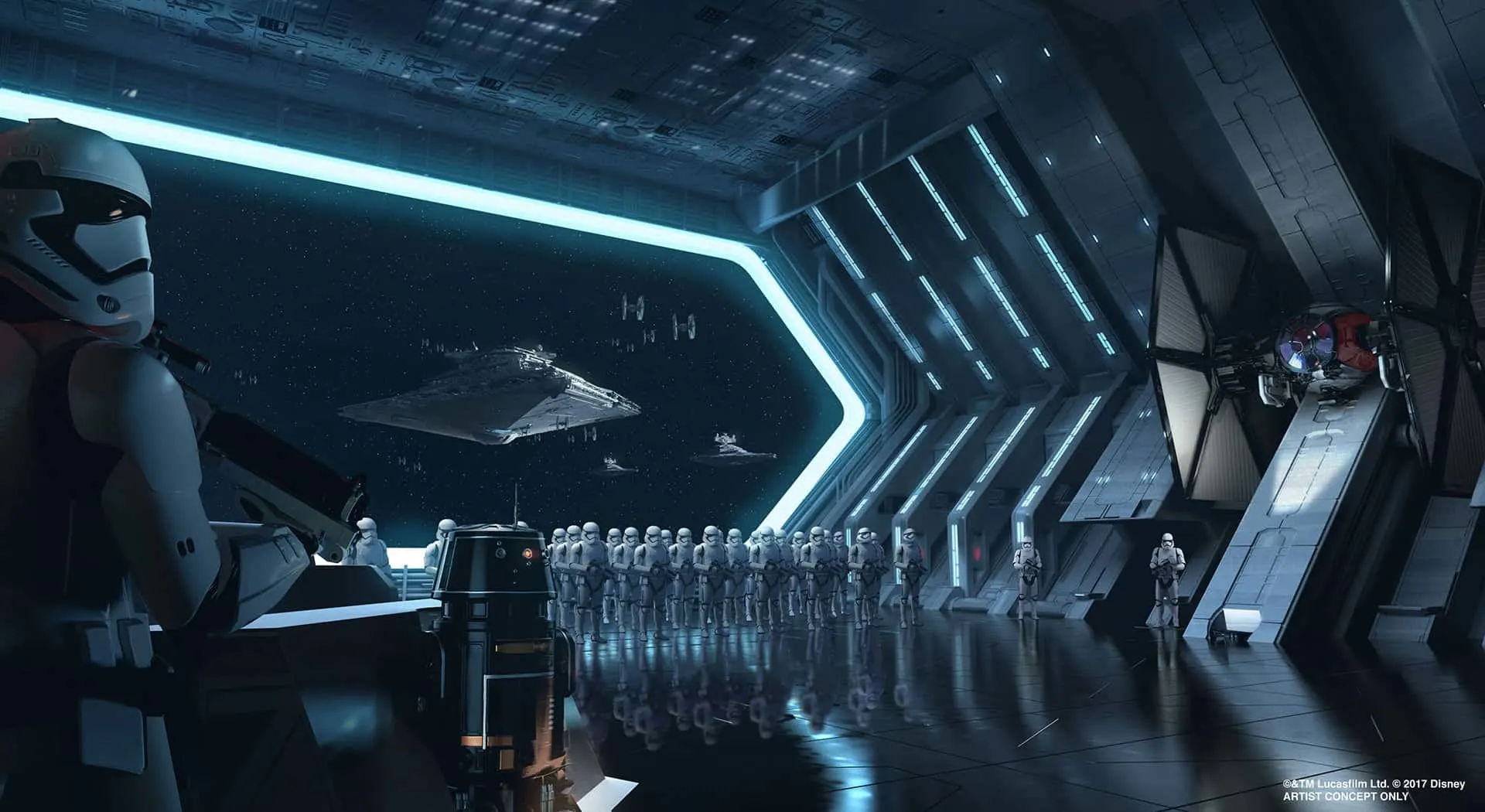 BB-8 is featured in the attraction, with Rey, Finn, and Poe all make appearances, with Daisy Ridley, John Boyega, and Oscar Isaac reprising their roles, respectively.
You'll come face to face with Kylo Ren. Outside the attraction, there are more surprises, including life-size recreations of Poe Dameron's X-wing and also an A-wing interceptor.
Restaurants and Dining
Disney Releases Full Menus for Star Wars: Galaxy's Edge Dining Locations

Oga's Cantina
Oga's Cantina, a central watering hole of Black Spire Outpost, is a blend of old and new. It's could be like stepping A New Hope with the Mos Eisley cantina sequence, but darker. Is this possible? There are amazing new details such as a U-shaped bar, with piping in the middle, and tables in private nooks. Time to order blue milk.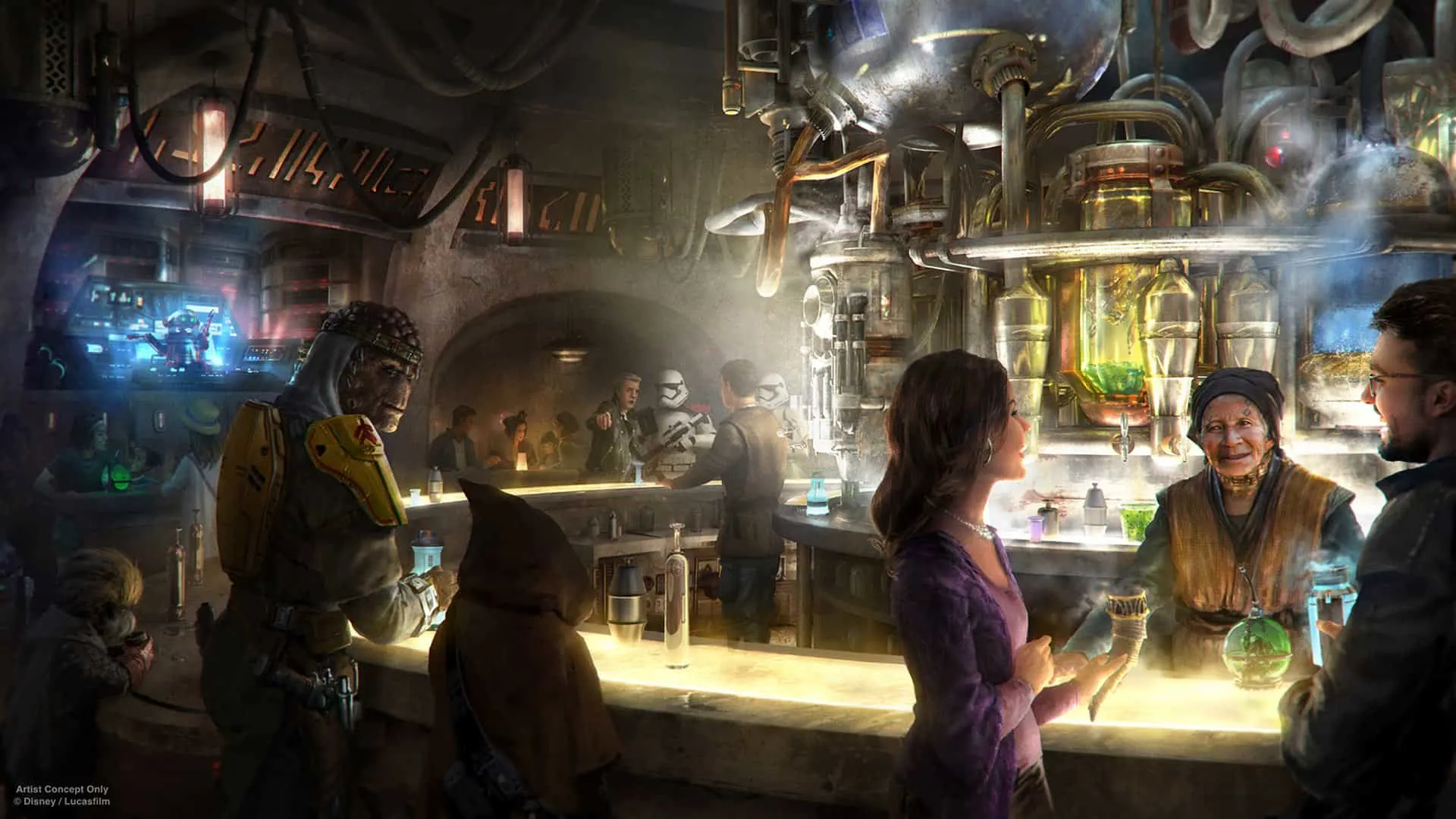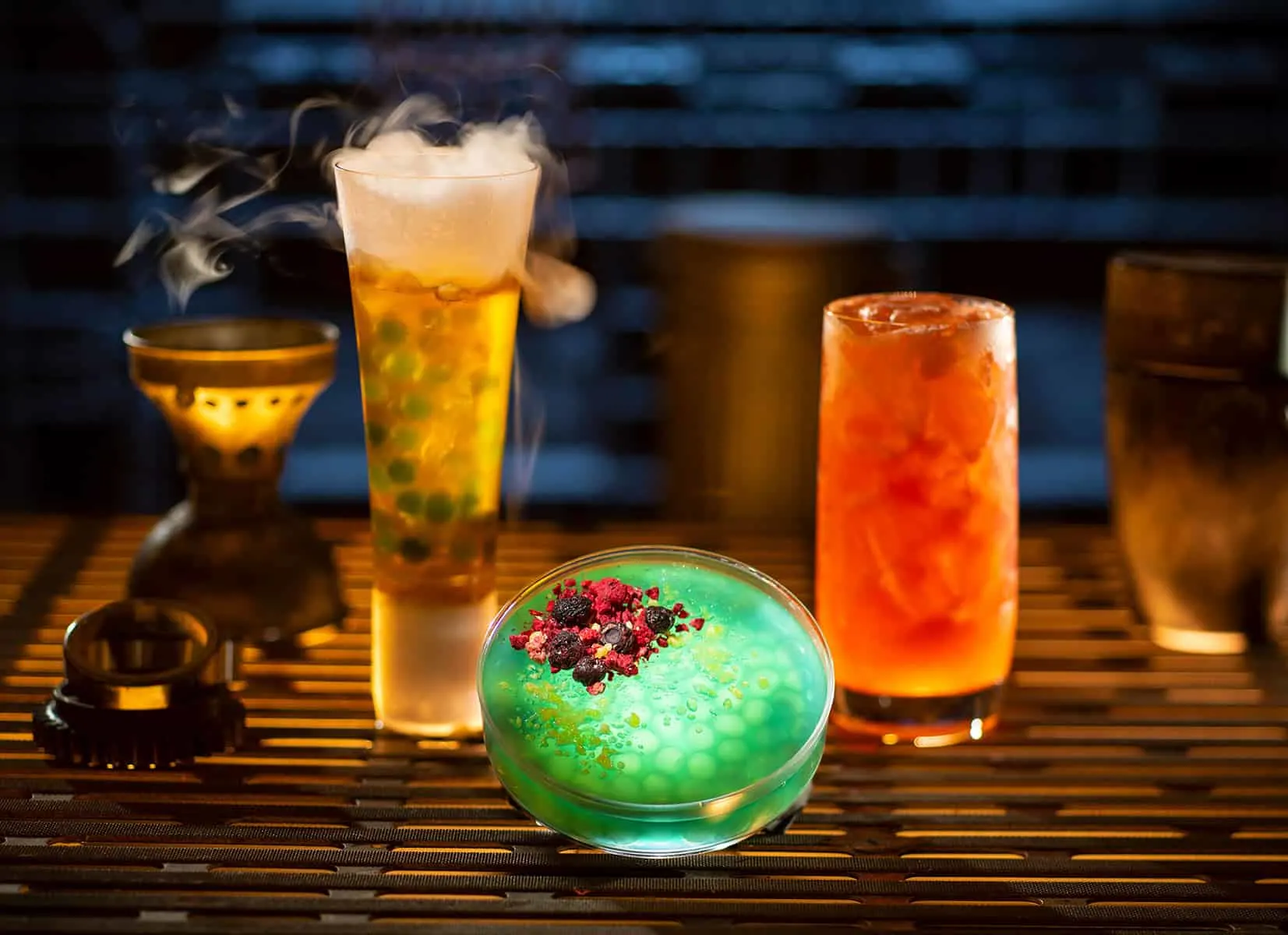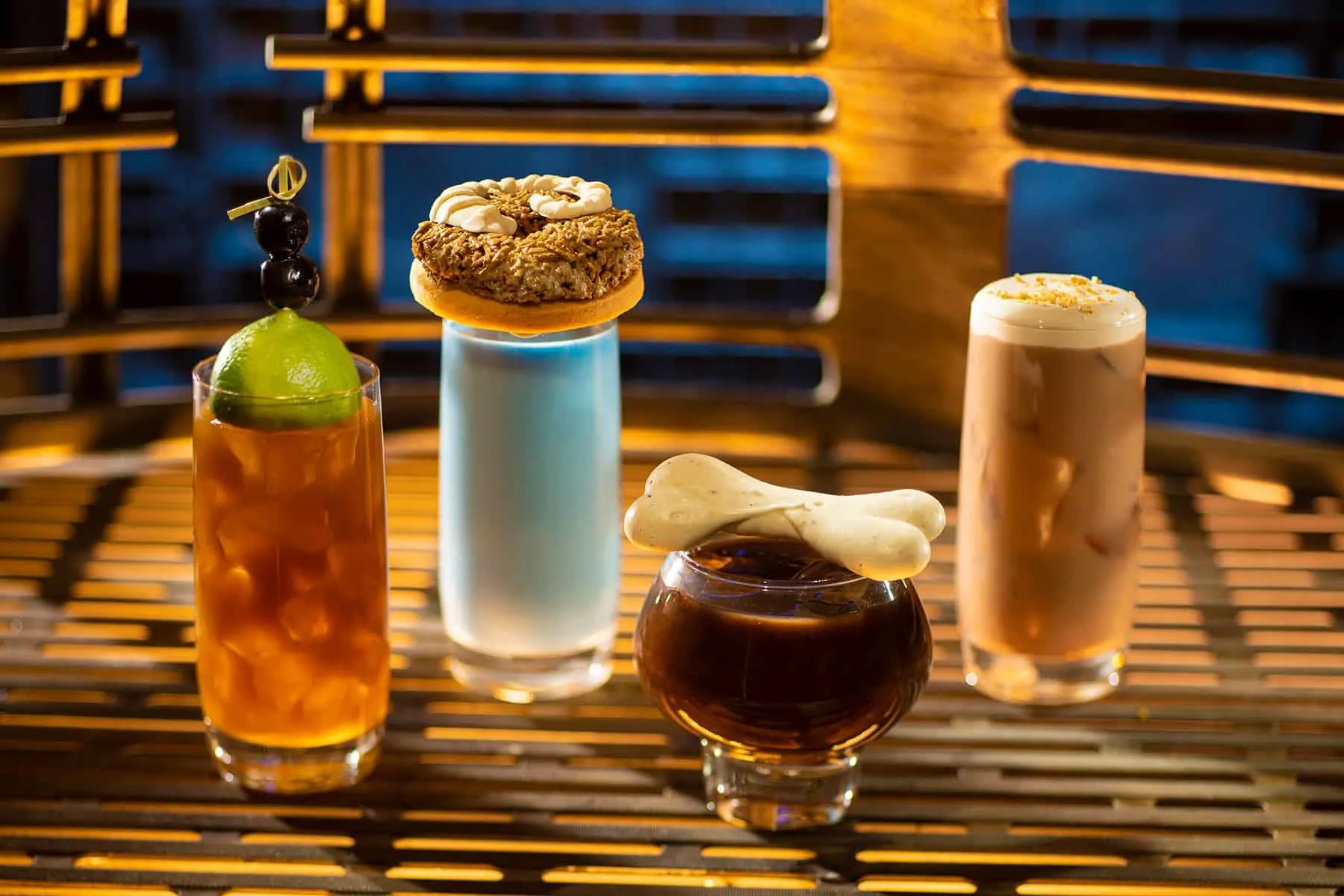 Docking Bay 7 Food and Cargo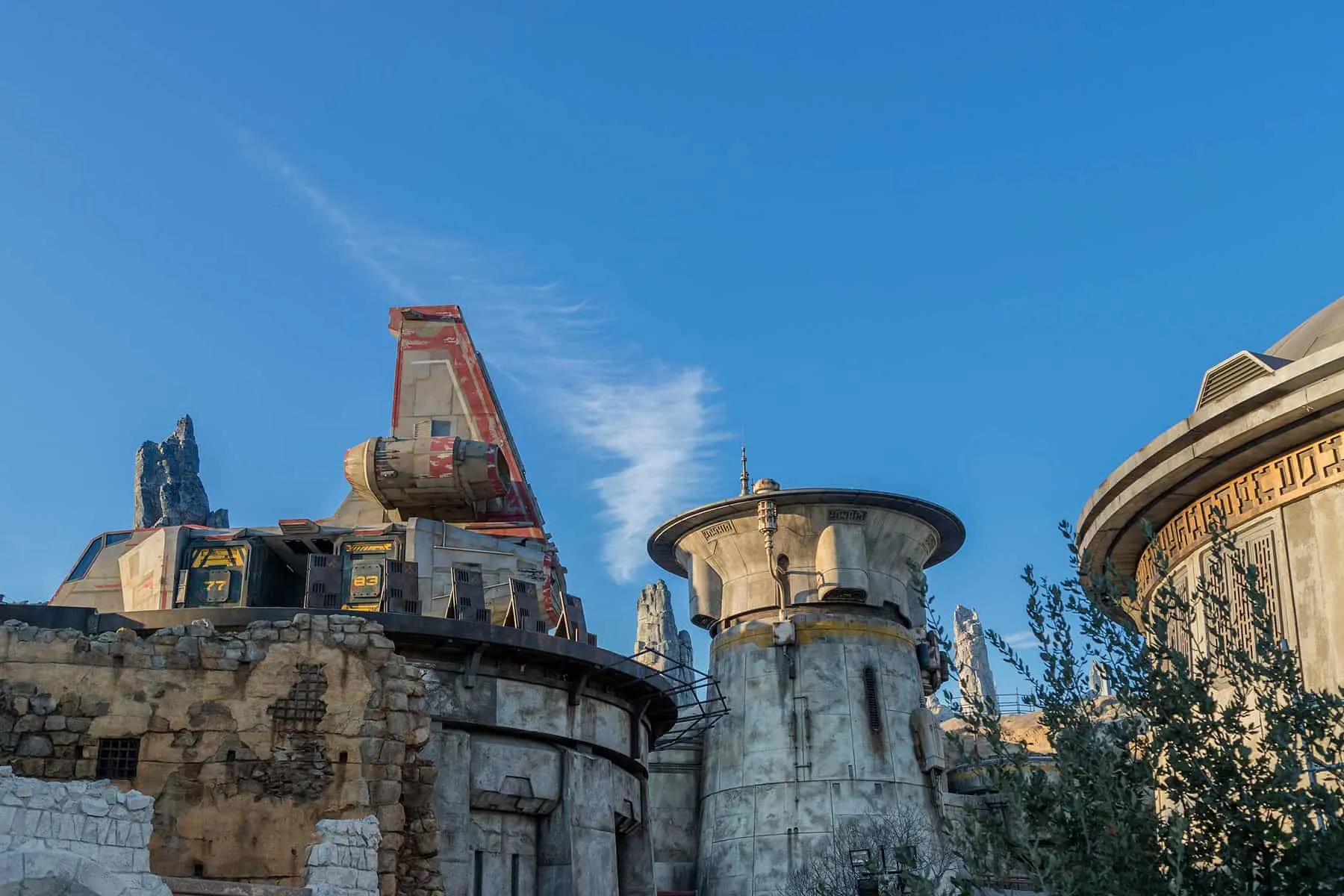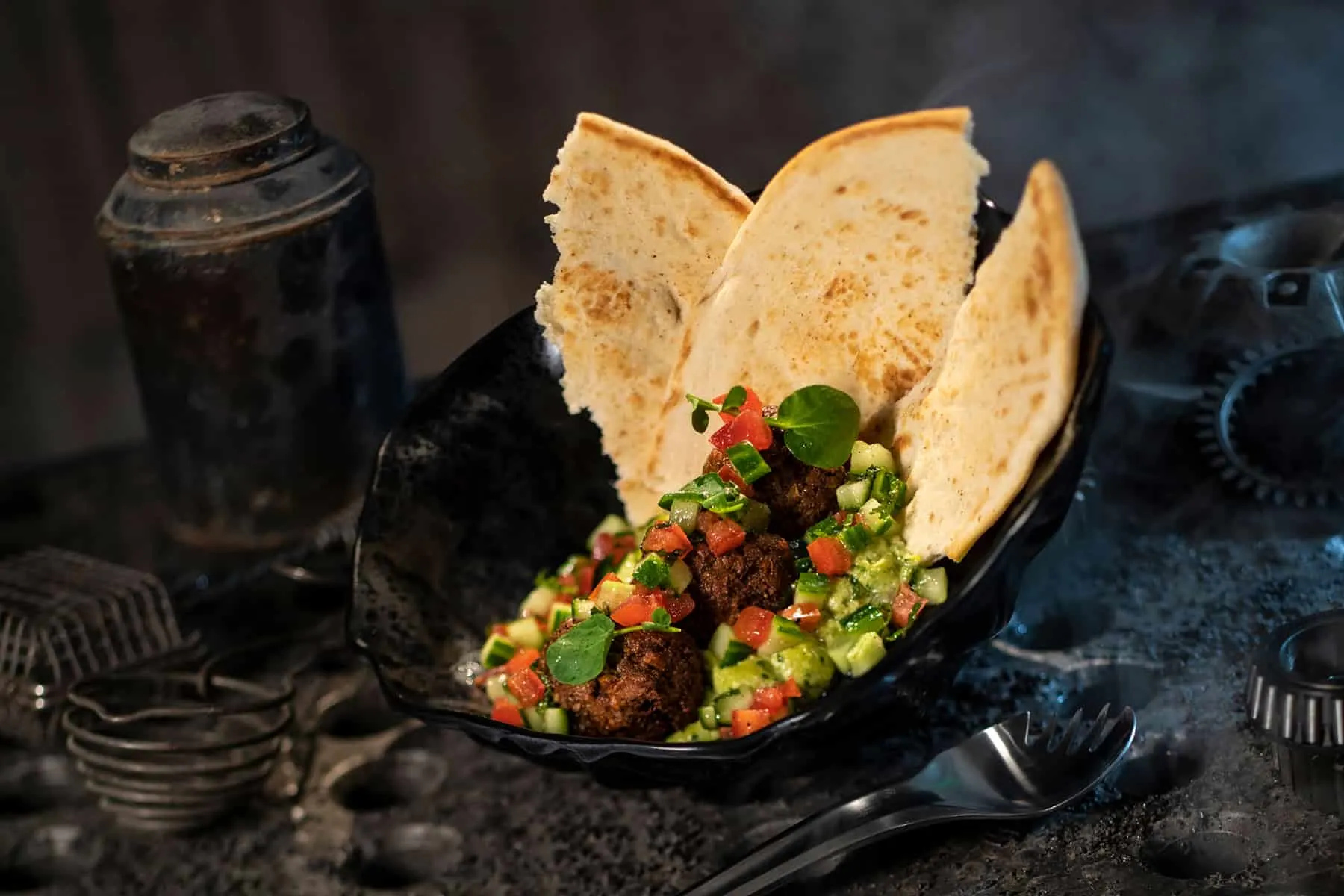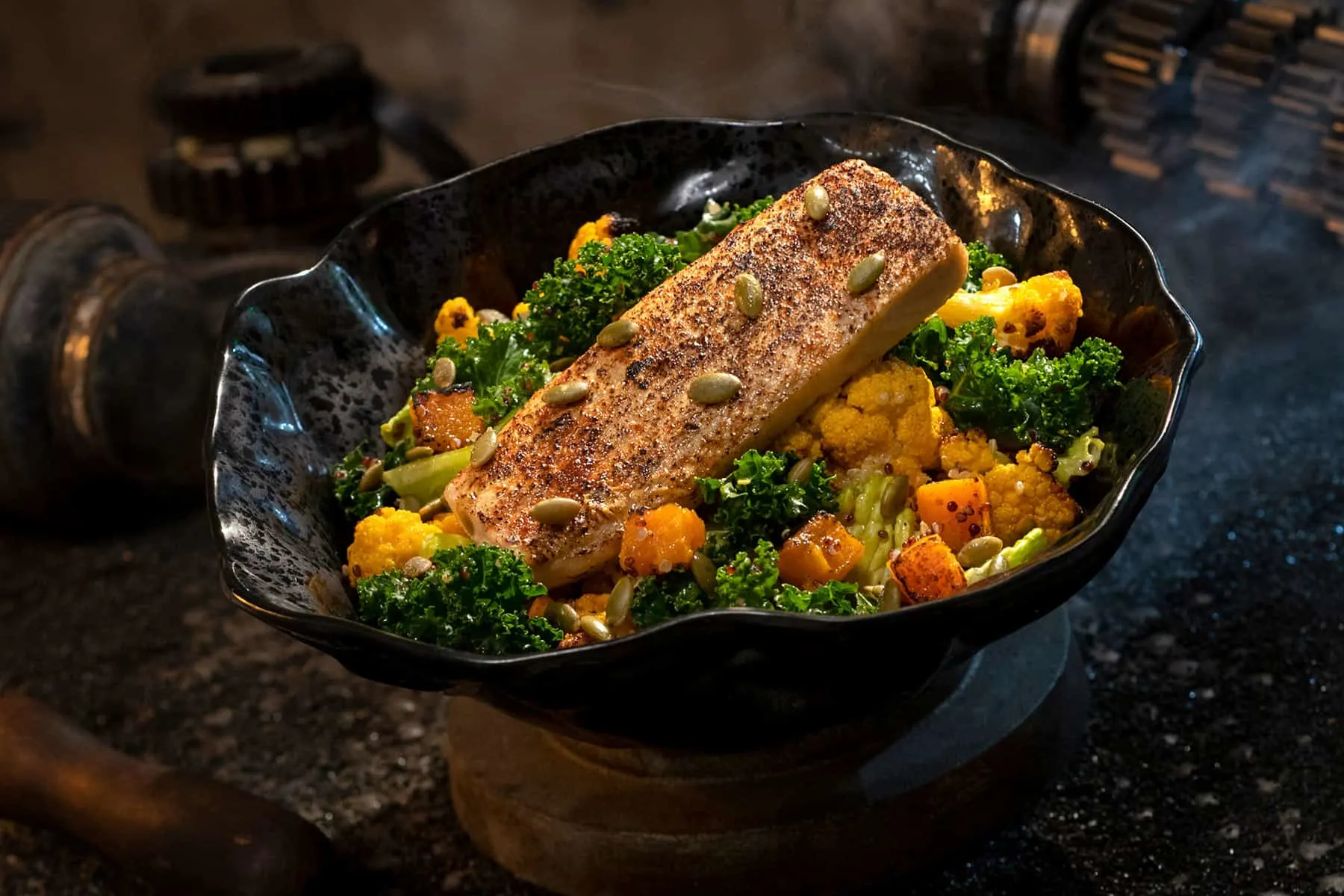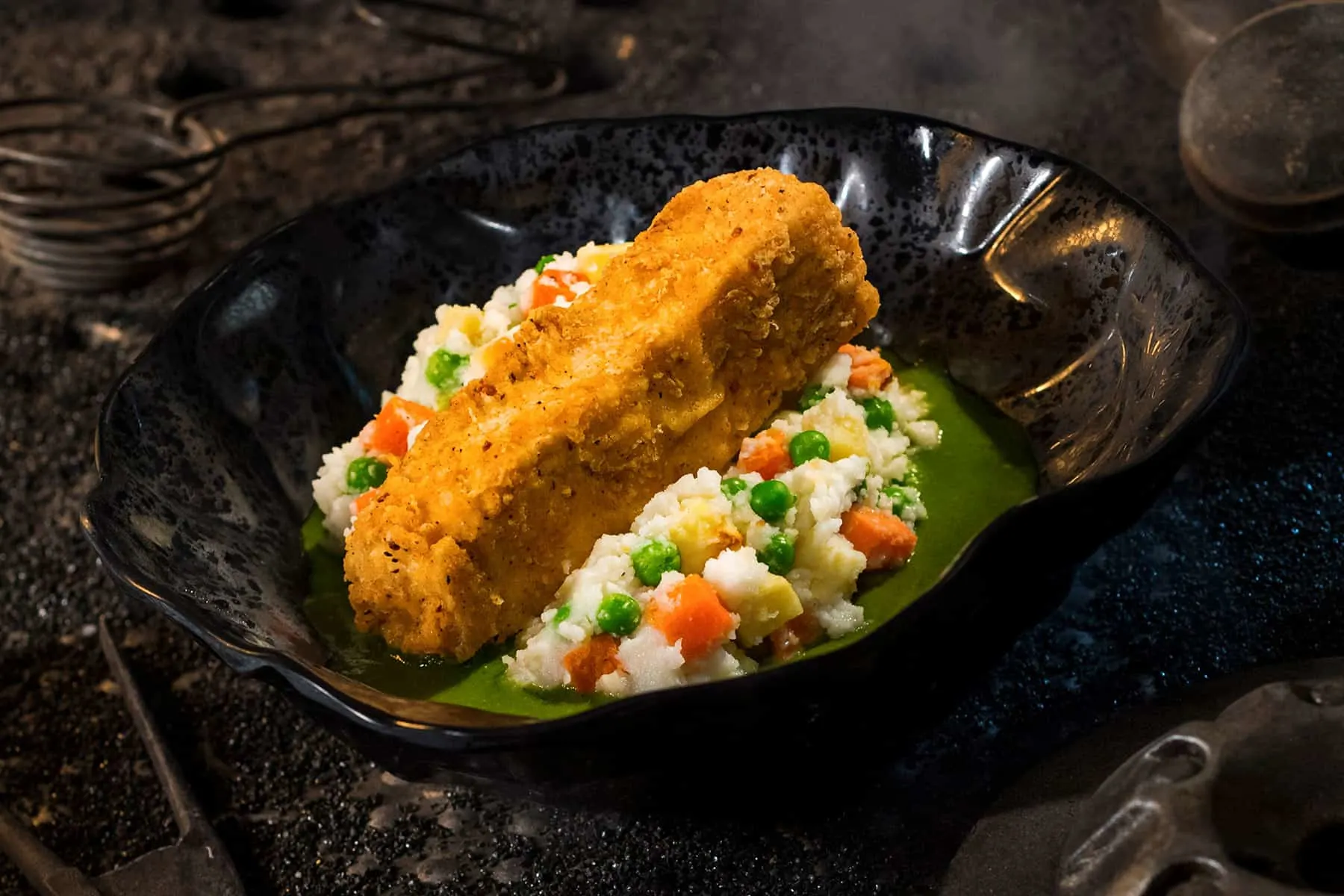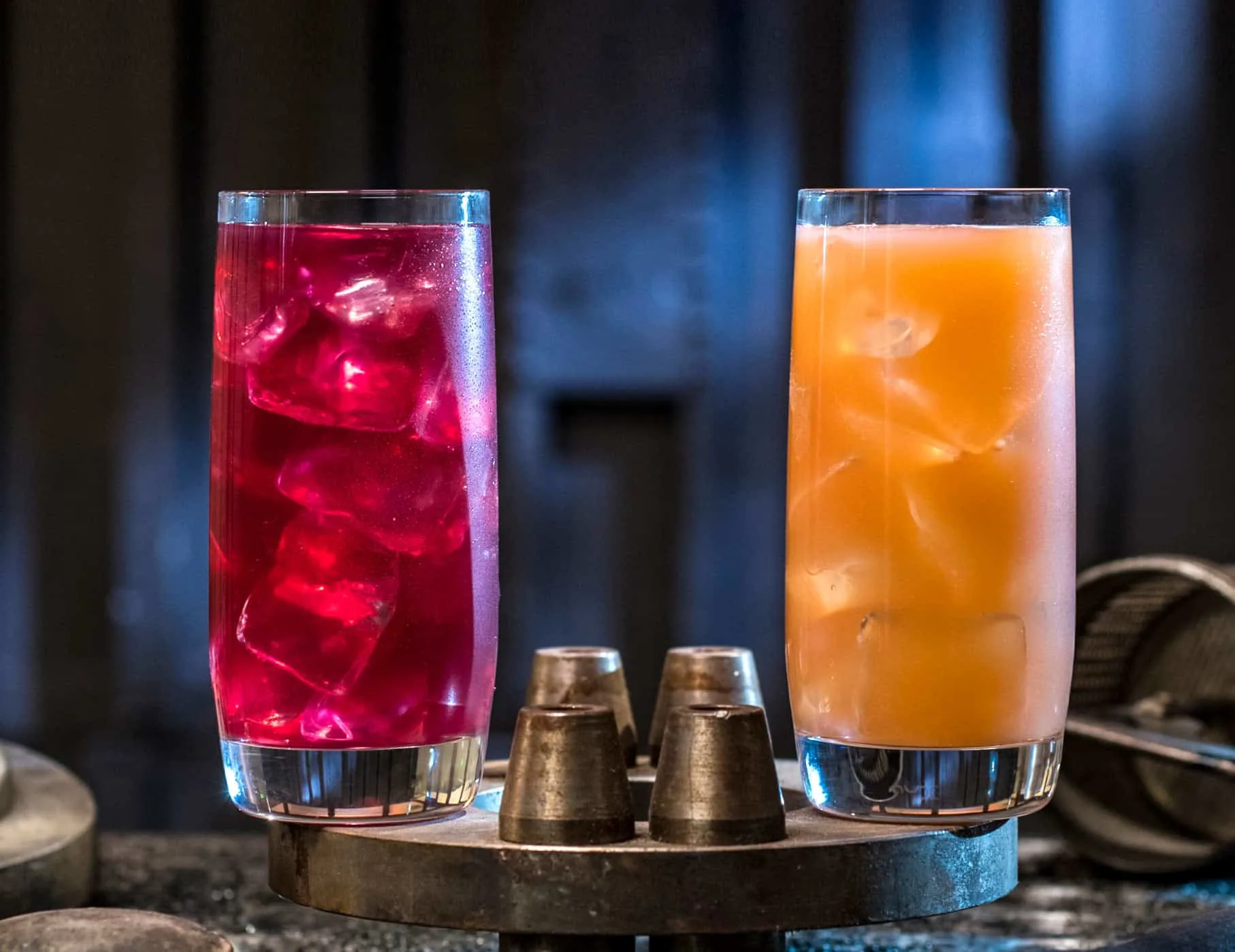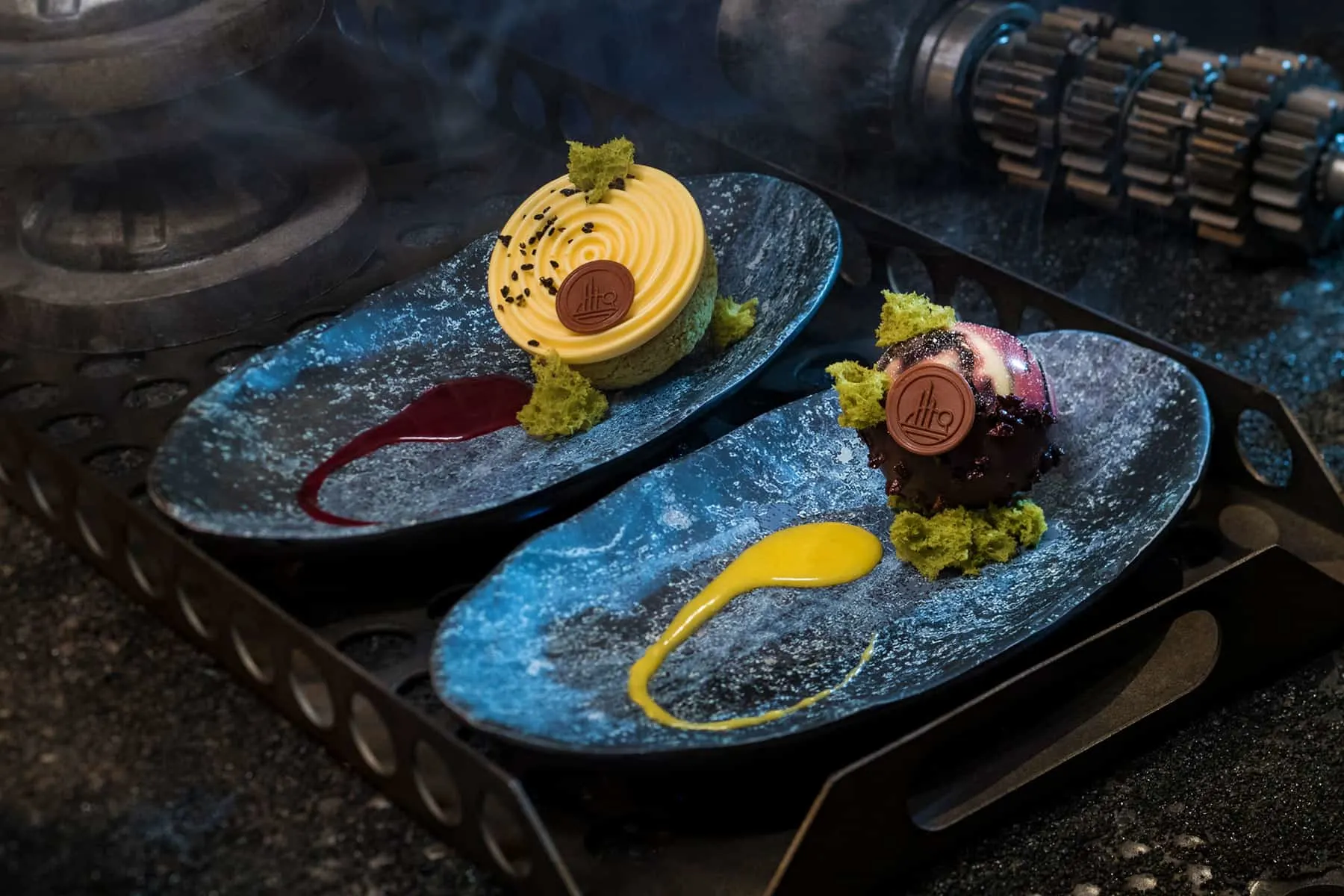 Ronto Roasters
This is in our opinion one of the coolest we have seen. An ingenious detail: a giant Podracer engine serving as the establishments' cooker.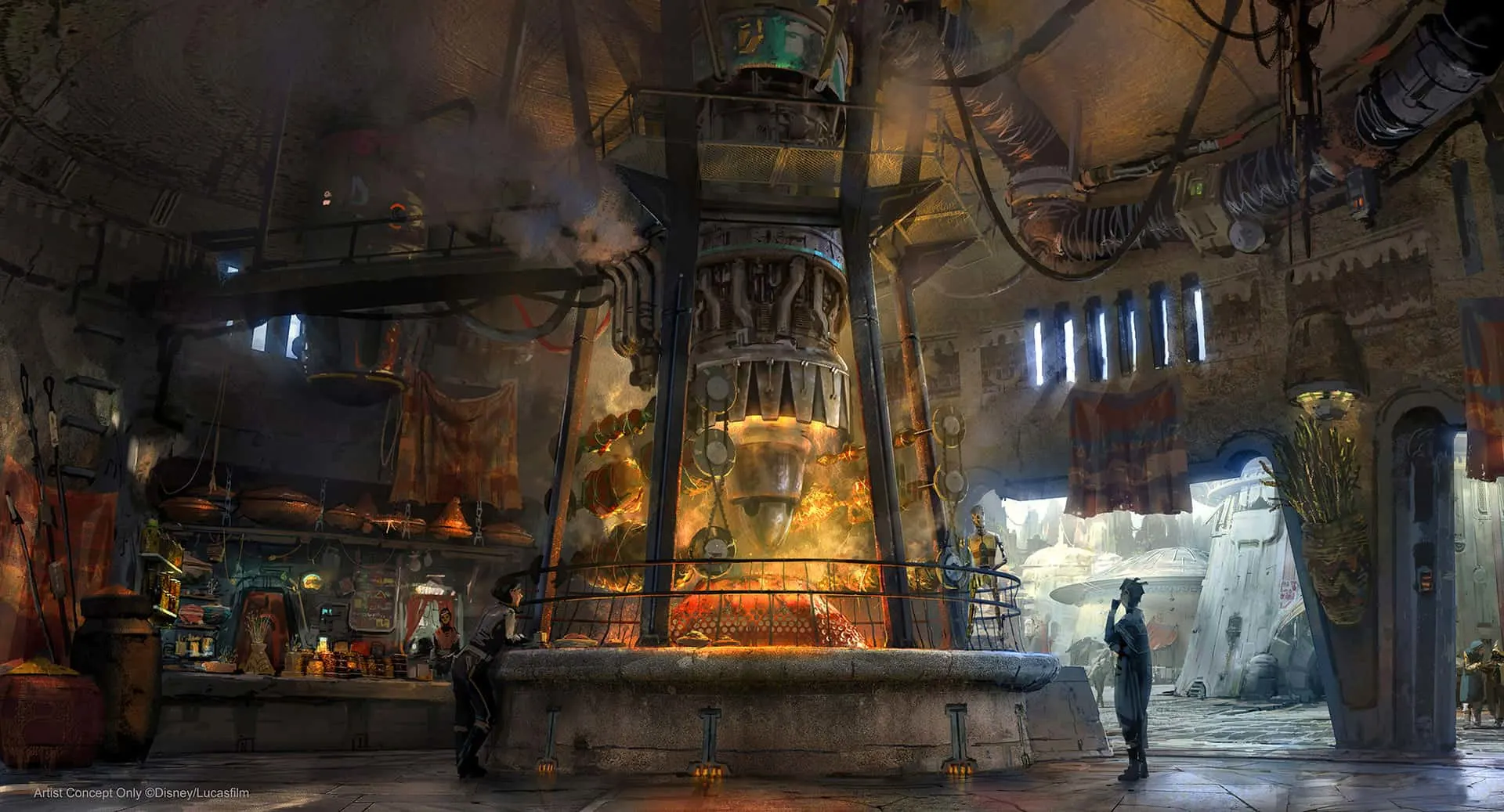 This looks to mean drier options, including turkey jerky, and a signature Ronto Wrap, a handheld sandwich, filled with Portuguese sausage, roasted pork, and cabbage slaw on top, all in a grilled pita. Finished with a spicy sauce named "clutch sauce," after Darth Vader's Force grip. Looks delicious!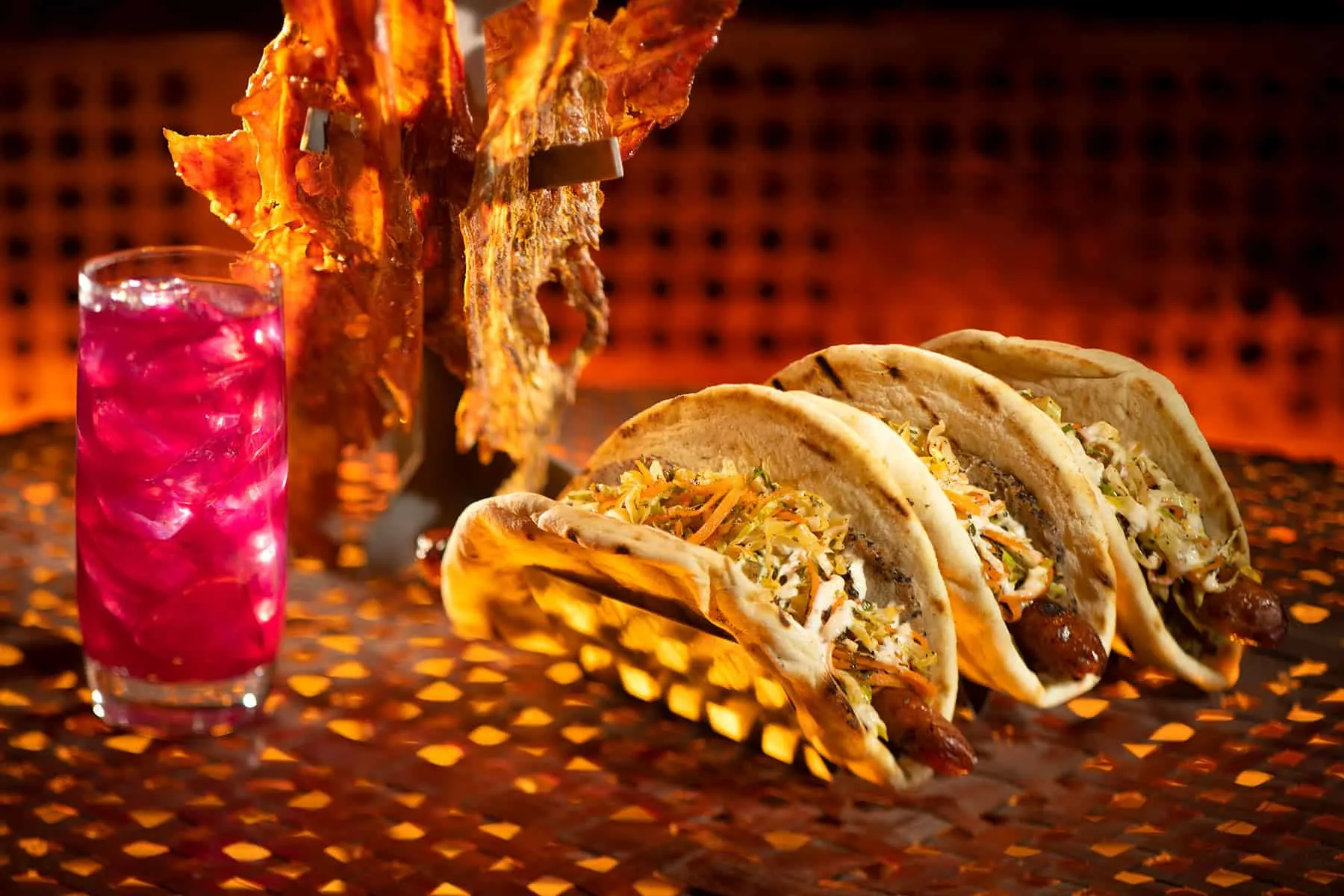 Finally the Milk Stand We Have been Waiting for…
Blue Milk, the iconic drink first served by Aunt Beru to Luke and Uncle
Owen in Star Wars: A New Hope is set to be among the beverages available. It's not actually milk, according to Scott Trowbridge. Of course, milk and hot Florida weather don't go together.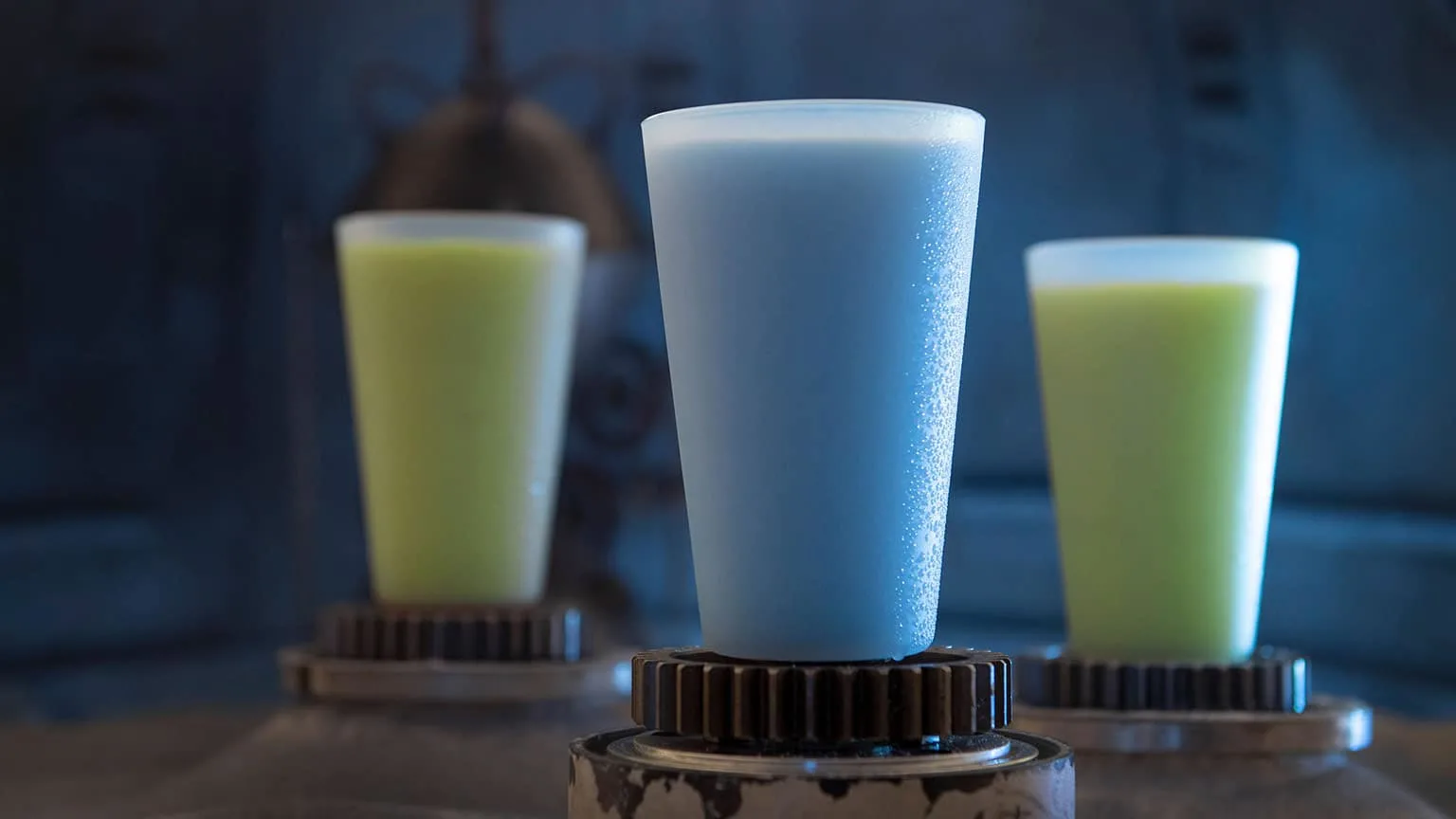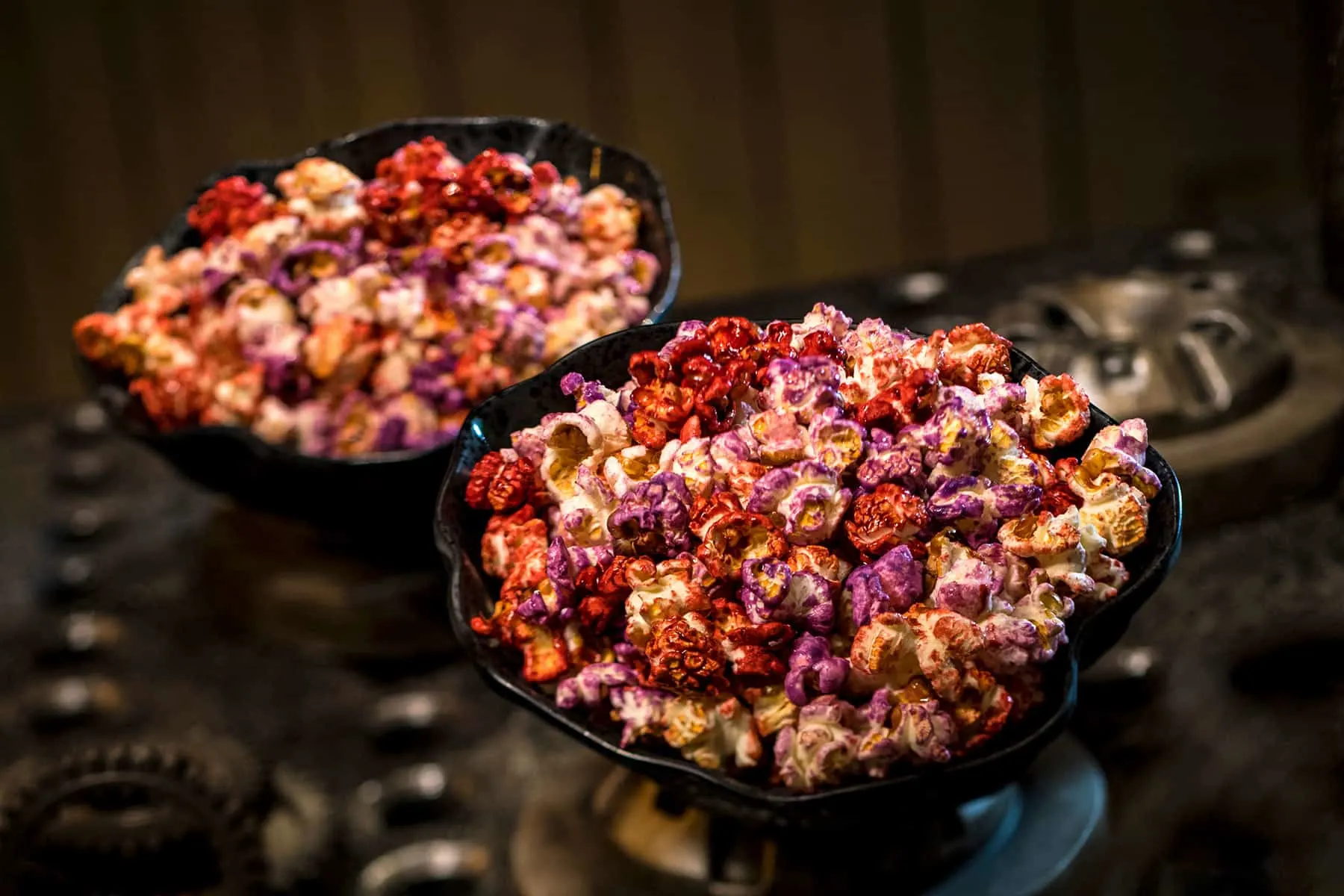 Sights and Sound the Music: Galaxy's Edge
The visuals of Black Spire Outpost are not the only thing that will create an immersive atmosphere. Musical scores and a unique sound has been created for Star Wars: Galaxy's Edge.
John Williams' original music for Galaxy's Edge will be used where appropriate — namely, on Smugglers Run and Rise of the Resistance
John Williams, who composed the saga's unforgettable scores, has written new compositions for the land, which will play during cinematic moments in Smugglers Run and Rise of the Resistance. And the land promises to be filled with alien languages, sound effects, and the pop music of Batuu.
7 Reasons Why We're Excited for Disney's 'Star Wars Experience'
Star Wars Cast Costumes
The Resistance and the First Order
Over at the Disney Parks Blog Scott Trowbridge gives incredible detail to the costuming for Galaxy's Edge. This is what he said of the Resistance and First Order costumes.
Join the Resistance
Resistance costumes are rugged, military-inspired uniforms, with a soft, well-used feel. Vests and jackets feature patch details inspired by communicators worn in the films, and there is an optional hat to protect from the elements.
– Scott Trowbridge, Portfolio Creative Executive, Walt Disney Imagineering
The First Order
This costume is a powerful, charcoal grey military-style uniform with structured shoulders taken directly from the looks we've seen on screen. In stark contrast to the other costumes seen on the planet of Batuu, First Order costumes are pristine, polished and orderly. General Hux would have it no other way.
– Scott Trowbridge, Portfolio Creative Executive, Walt Disney Imagineering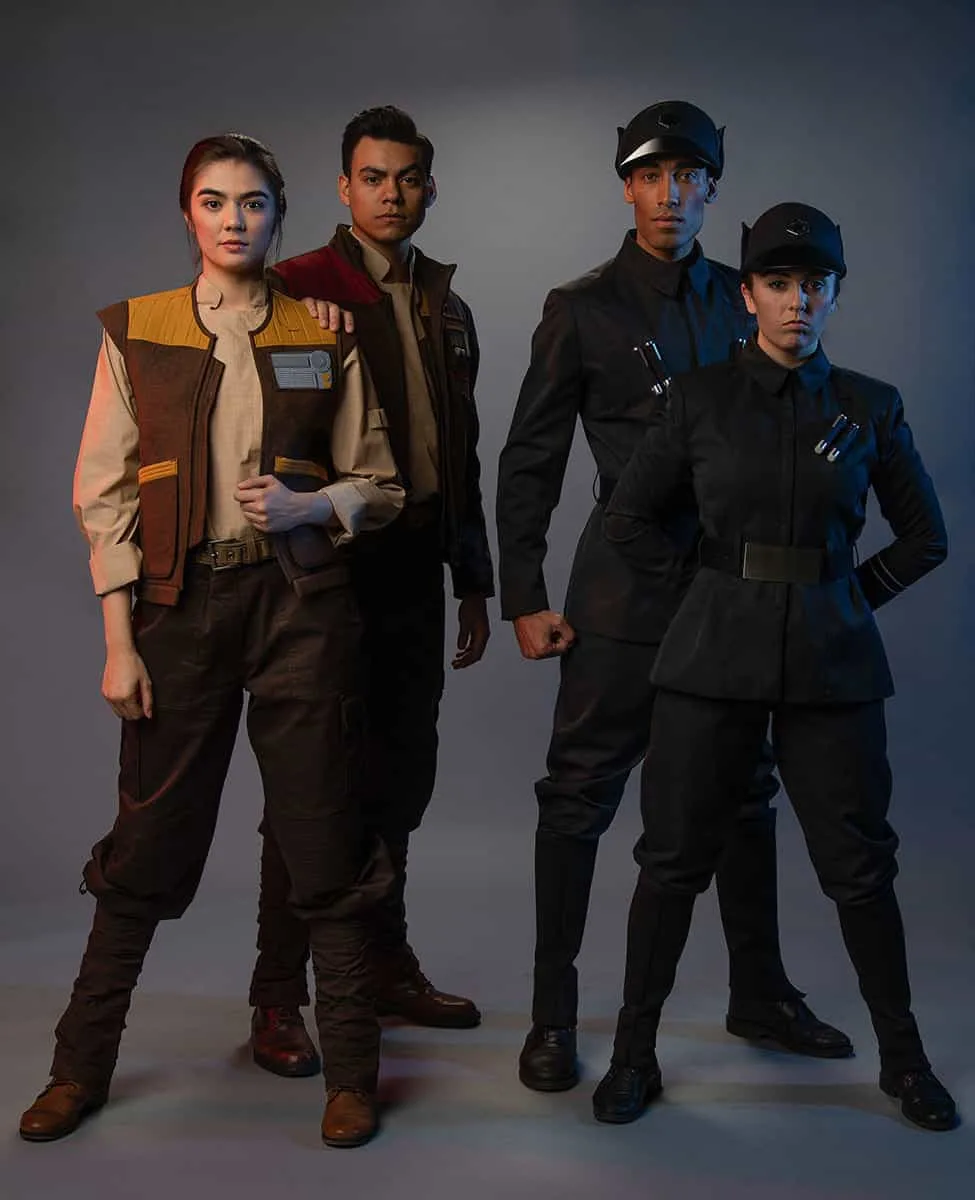 Blackspire outpost Villagers
The village costume collection is comprised of multiple shirts, bottoms and vests for tons of mix and match options to suit preference and personality. There is also a suite of accessories including scarves, necklaces, hats and a versatile pouch to further customize their look.
– Scott Trowbridge, Portfolio Creative Executive, Walt Disney Imagineering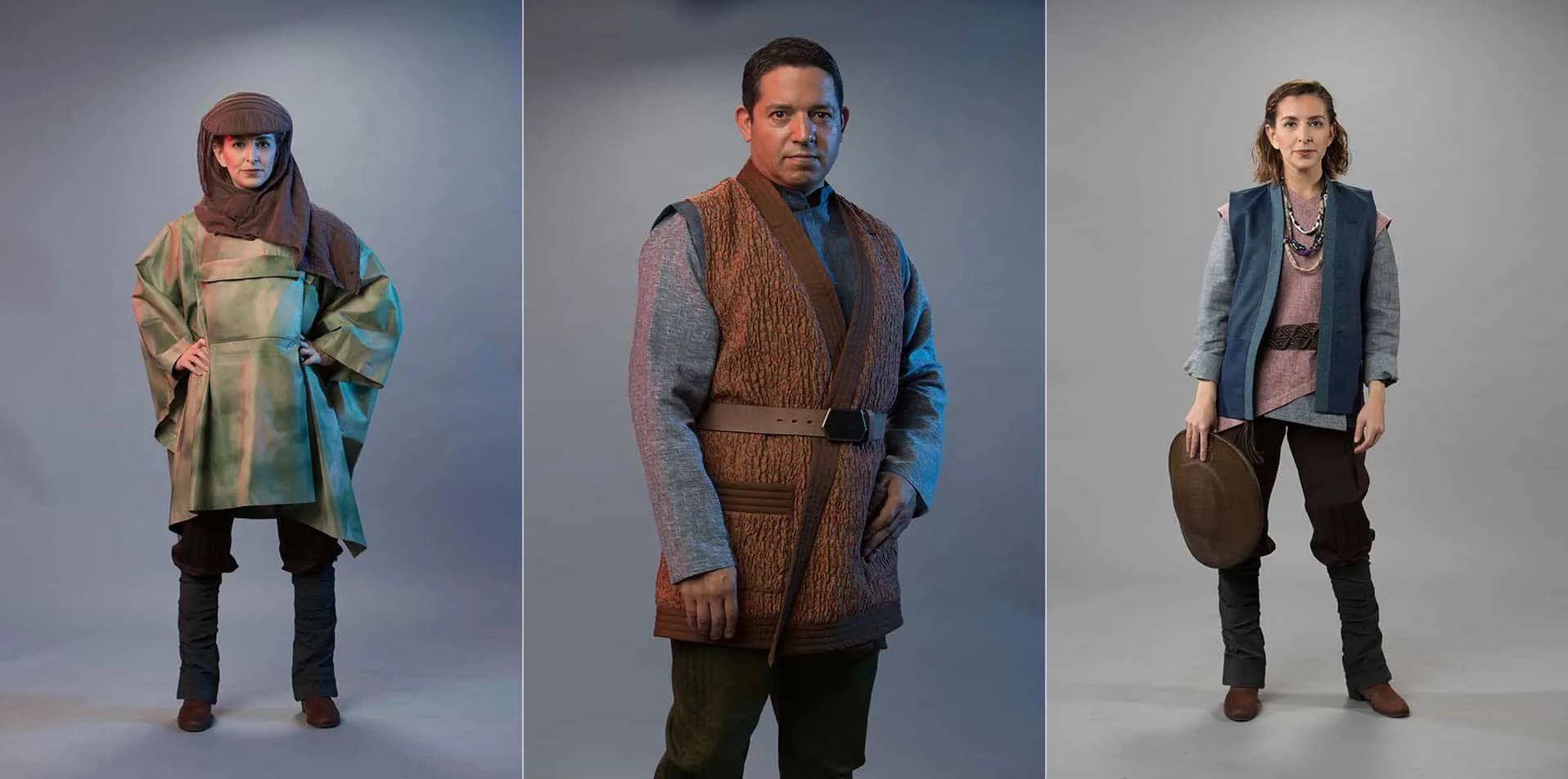 Star Wars Galaxy's Edge Merchandise
Mubo's Droid Depot
If you ever wanted your own BB or R2 unit, you're in luck. You can build your own droid pal using an interactive display. Then building your creation in another area of the shop.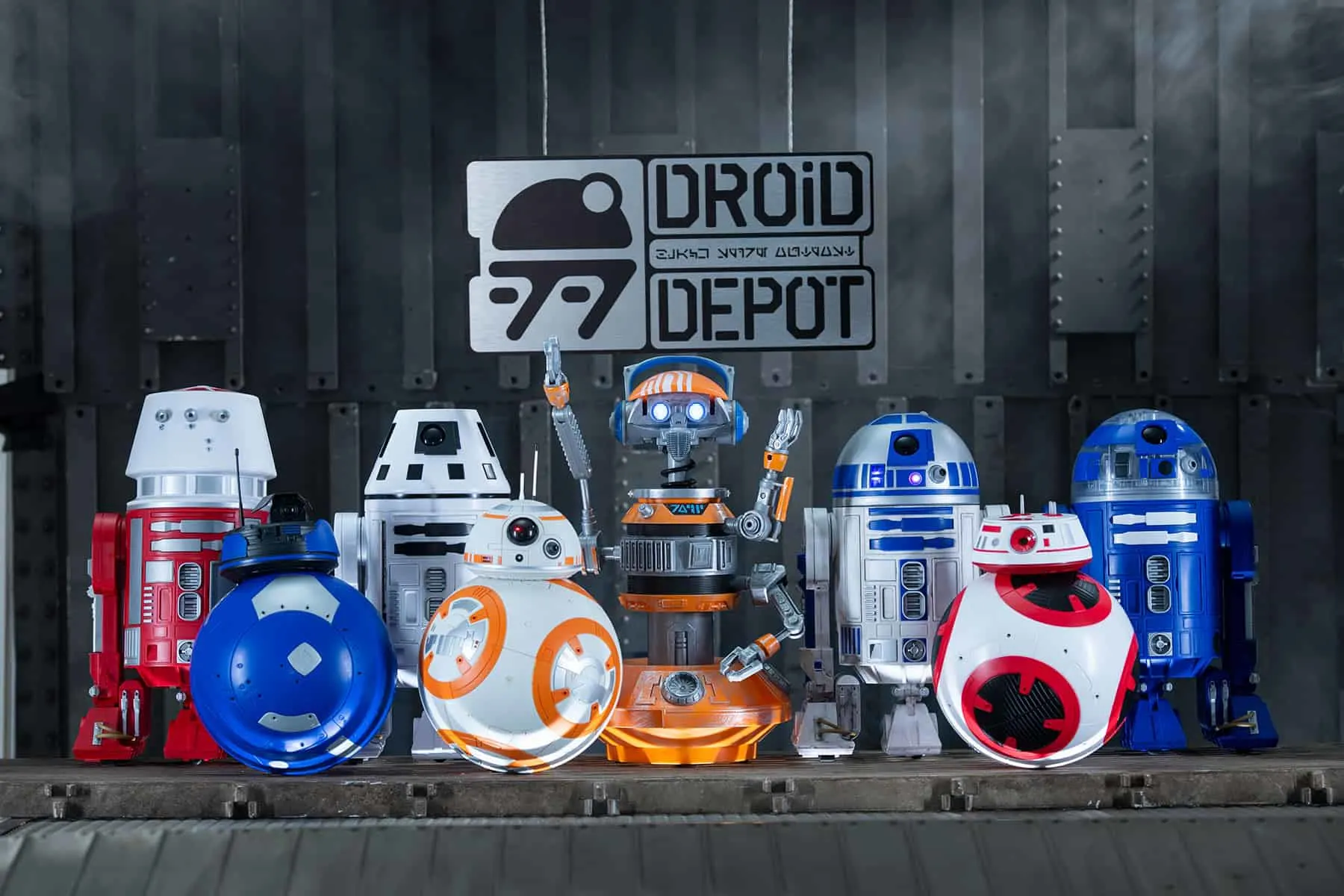 Toydarian Toyshop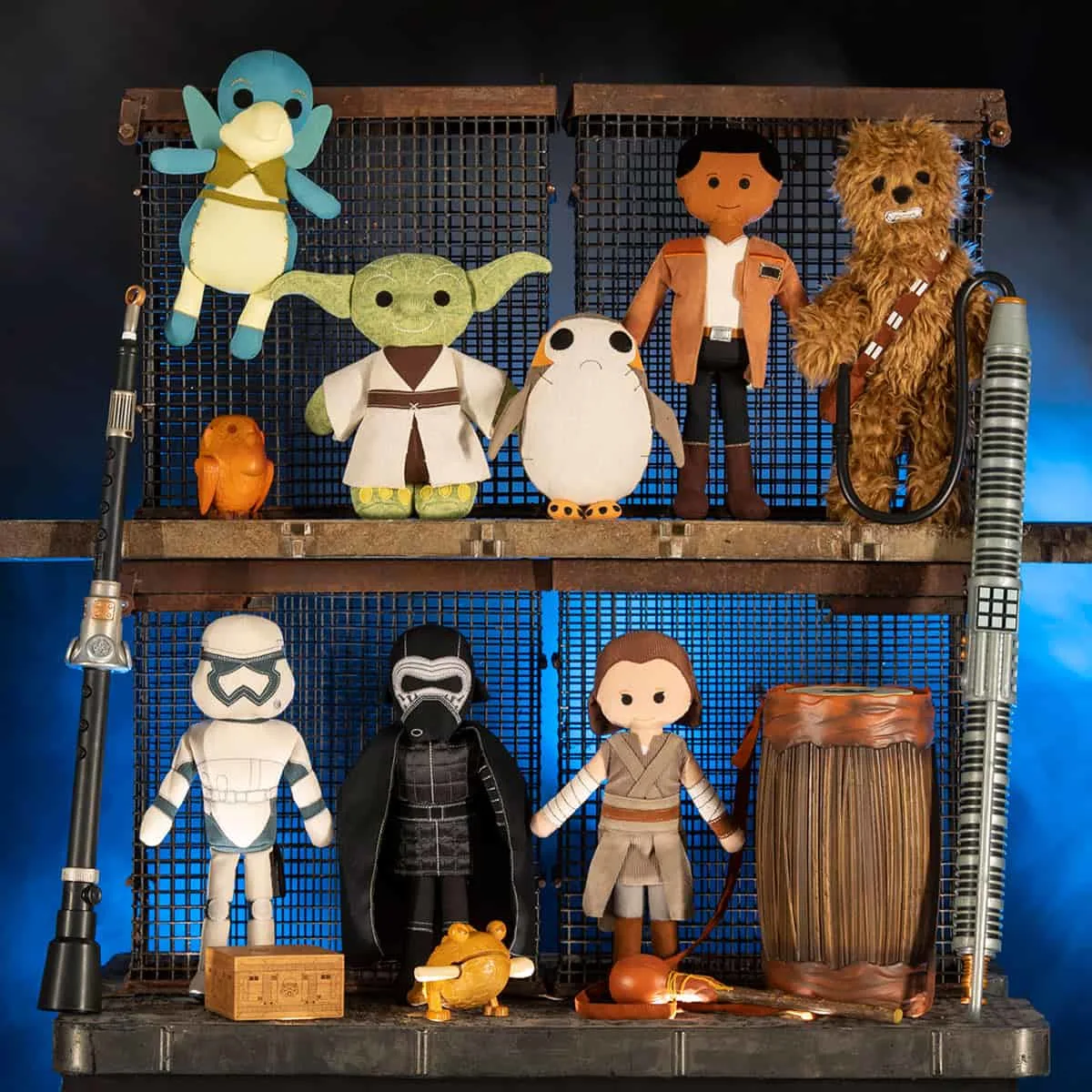 Dok-andar's Den of Antiquities
Mentioned in Solo: A Star Wars Story, Dok-Ondar is the Ithorian gatekeeper of the black market on Batuu.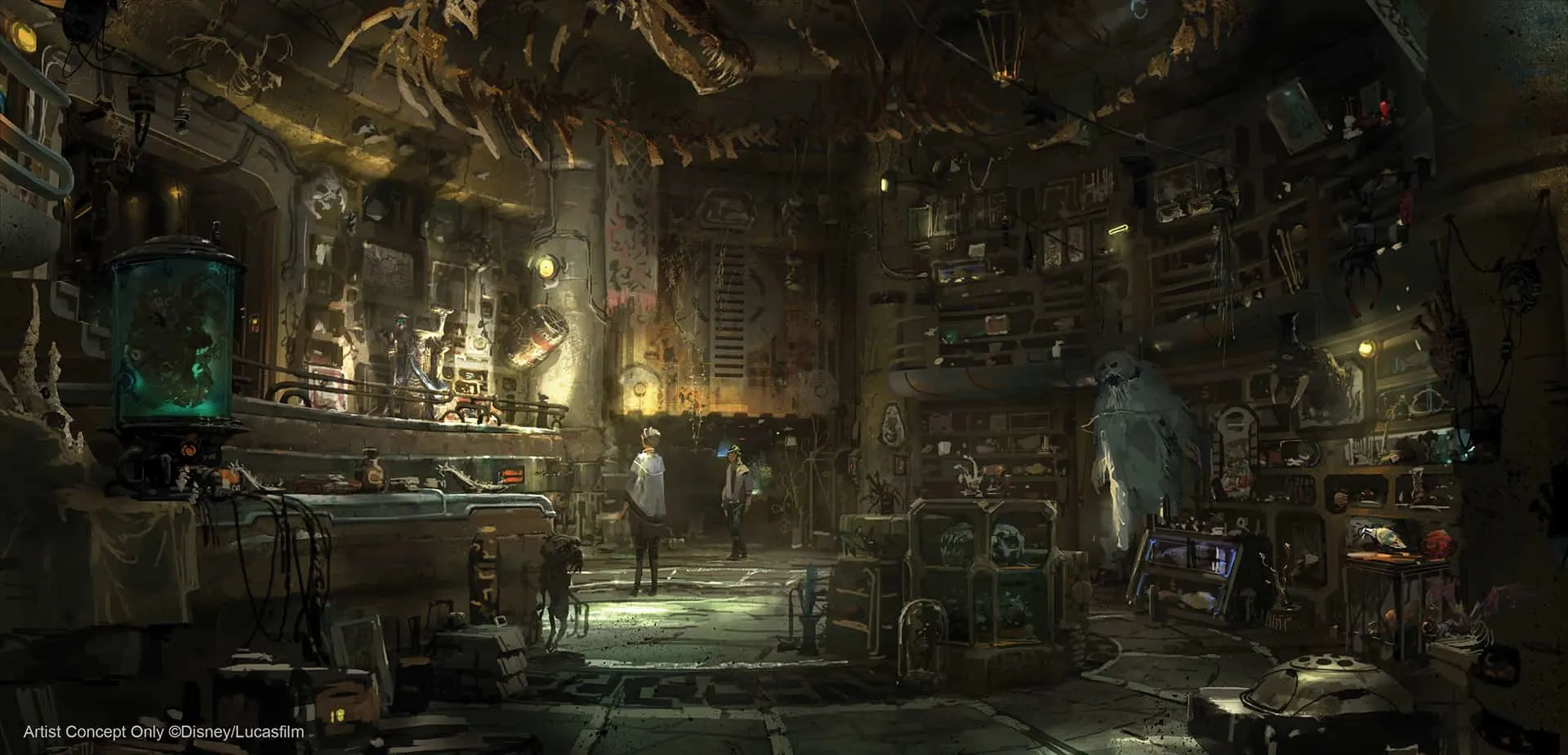 This shop promises to be filled with treasures ranging from Holocrons to ancient Jedi stone carvings, and more rare artifacts.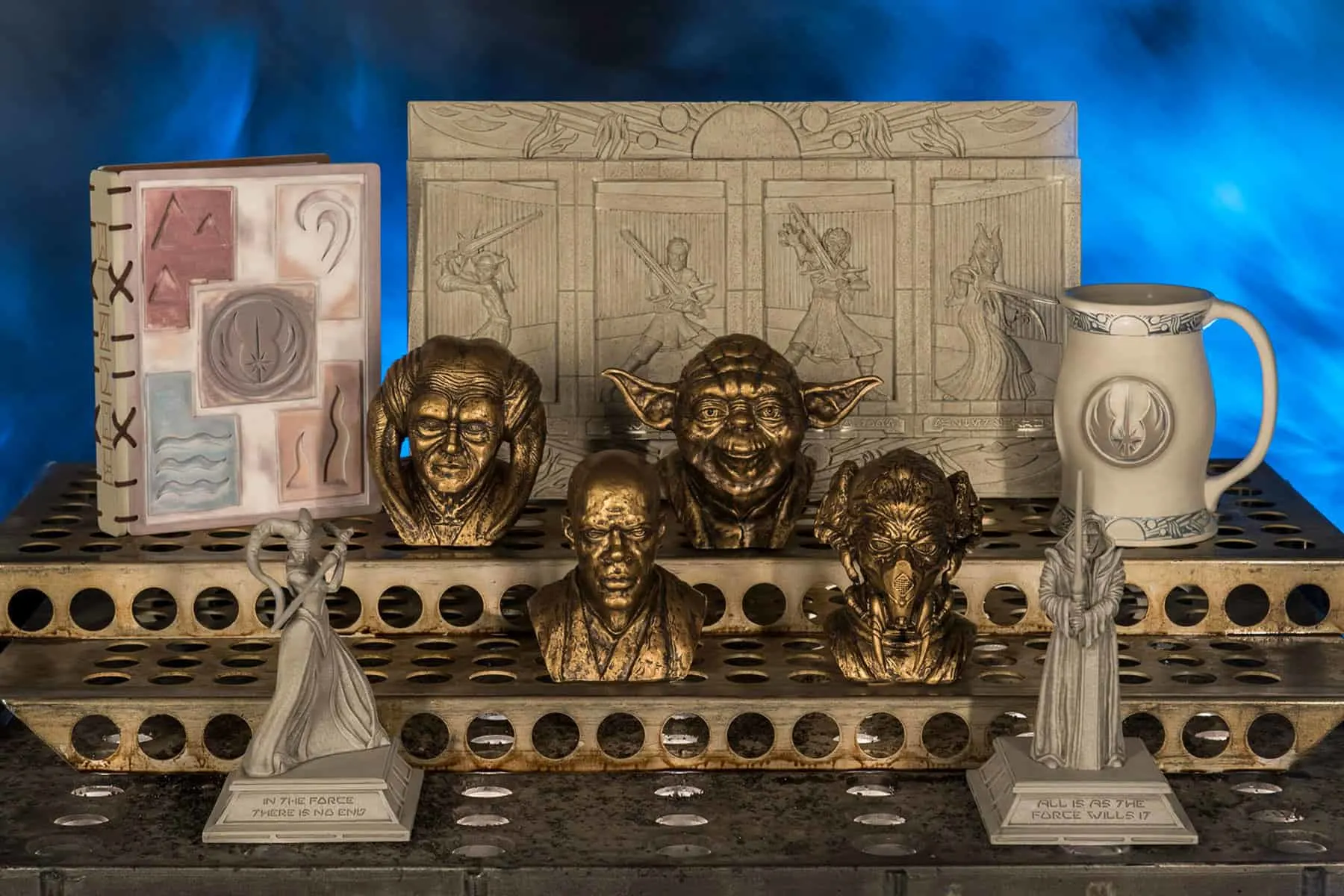 Black Spire Outpost Fashion Week?
Black Spire Outfitters, a clothing boutique, will offer Jedi attire that you can mix and match, and much more.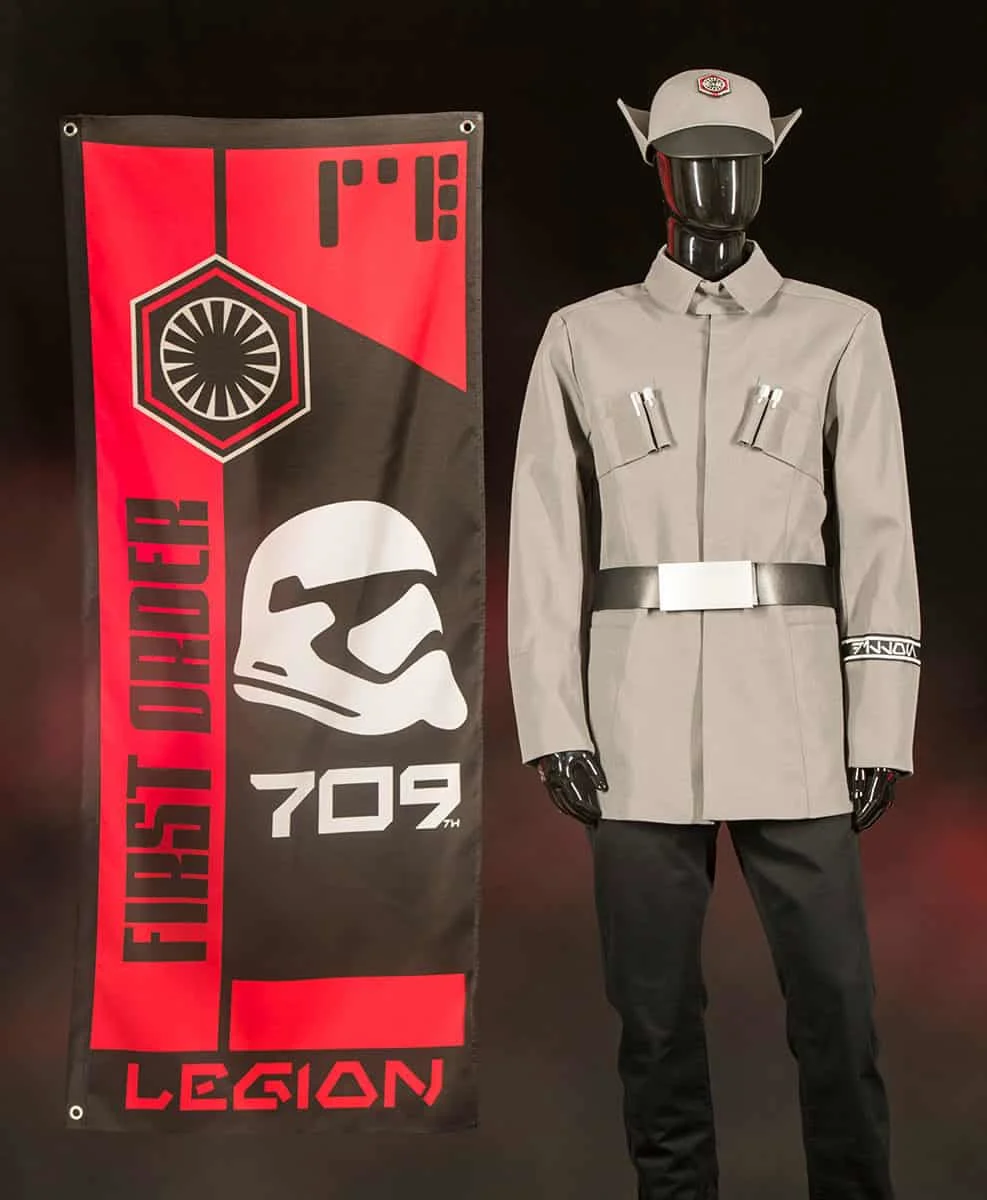 Bina's Creature Stall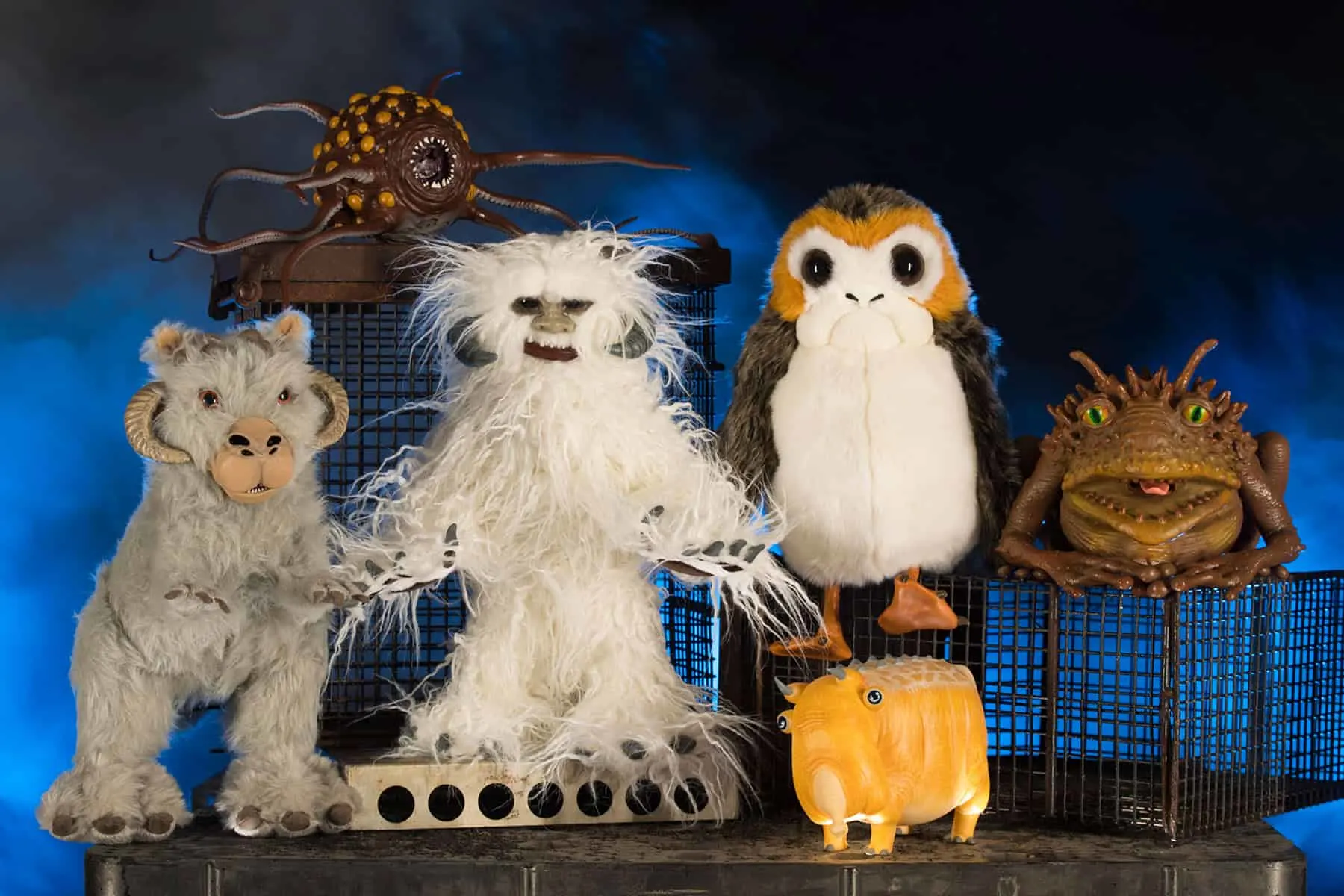 Savi's Workshop
You can build your own, one-of-a-kind lightsaber based on the choices you make during its construction.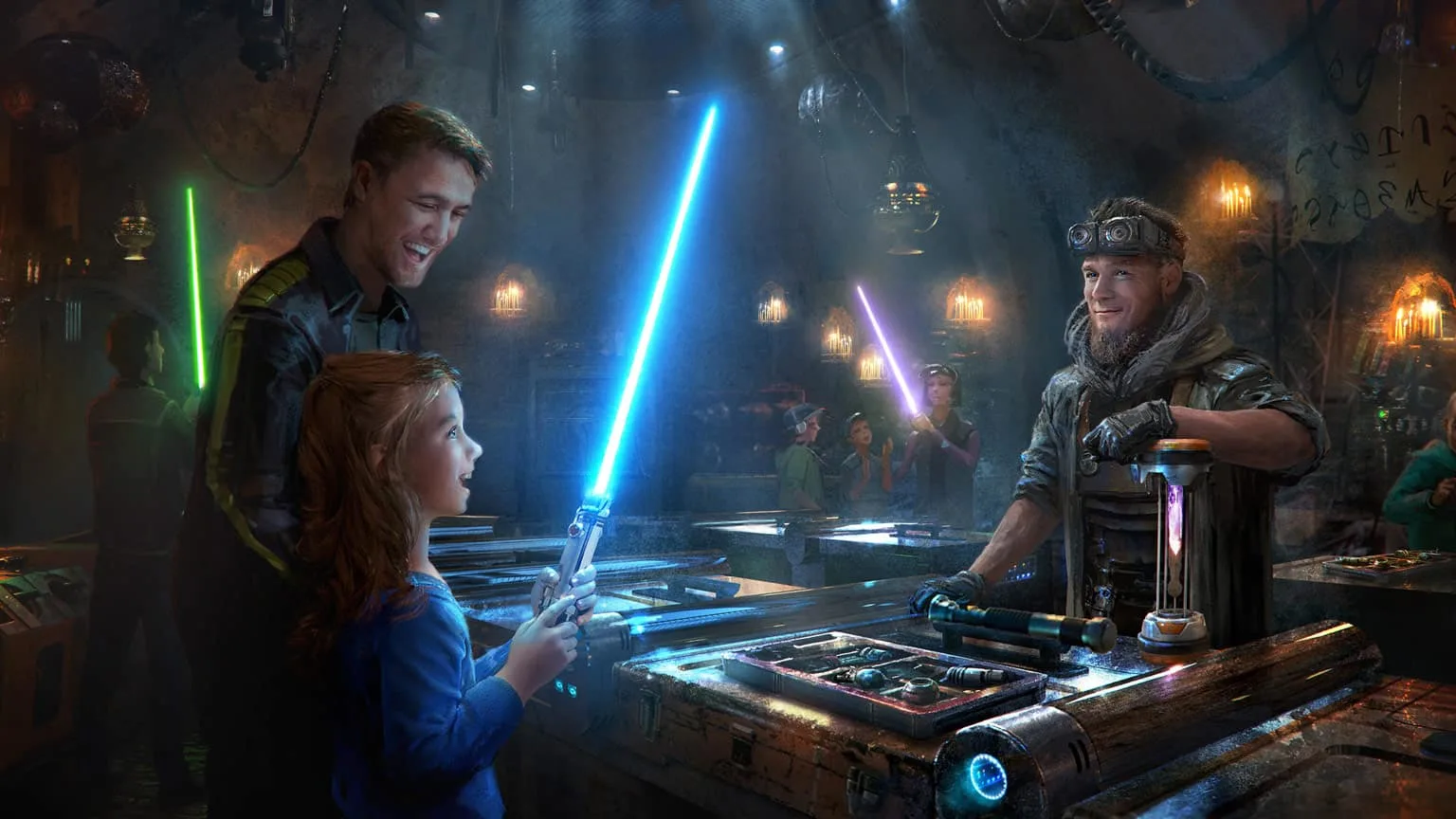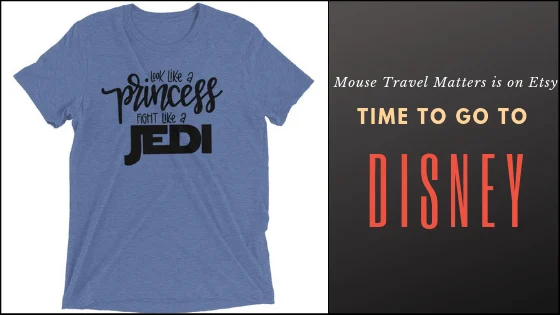 Your Thoughts...
Please share your thoughts in the comments or reach out on social media...We would love to hear from you.
Follow Mouse Travel Matters for Disney Parks news, the latest info and park insights, follow MTM on Twitter, Facebook, and Instagram.
You May Also Like…