Last Updated on May 15, 2021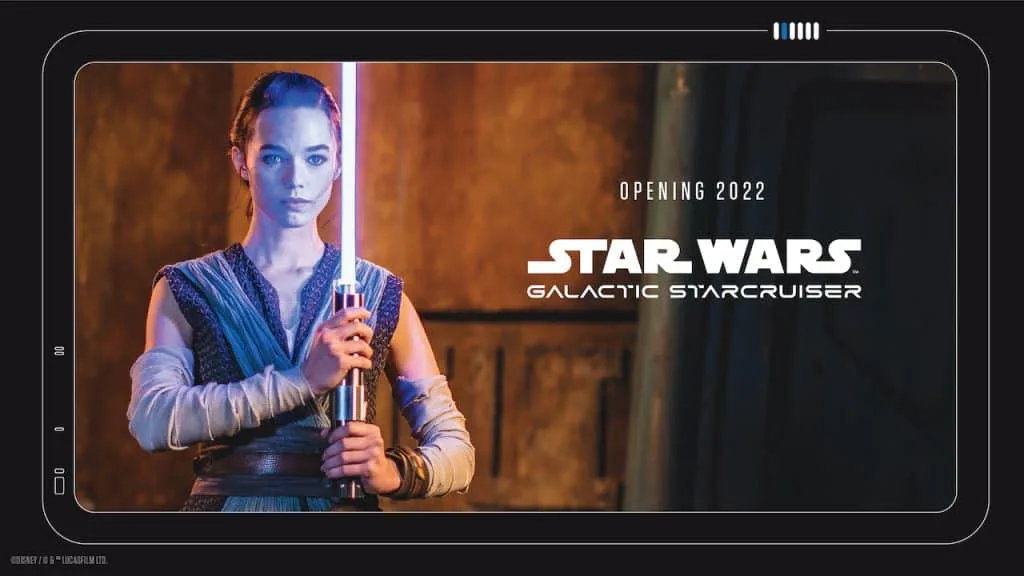 Star Wars Galactic Starcruiser is opening in 2022; announced on May the 4th. Light, Darkness, a balance. Travel to a galaxy, far, far away in 2022 at Walt Disney World in Florida for the Disney billed all-immersive, two-night vacation experience.
What's the meaning of this? "all-immersive" experience? "Light, Darkness, a balance." The Disney parks blog hints at this with a 13-second video. From a first look, we appear to be seeing a 'REAL' lightsaber as has been heavily reported with patent filings on the matter.
New lightsaber Type Reveal
It has been reported that it will debut in Galactic Starcruiser and this will be the first opportunity to see it in action.
Halcyon Starcruiser Model Display
For a limited time Disney's Hollywood Studios will host a model of the Halcyon Starcruiser on display inside Walt Disney Presents.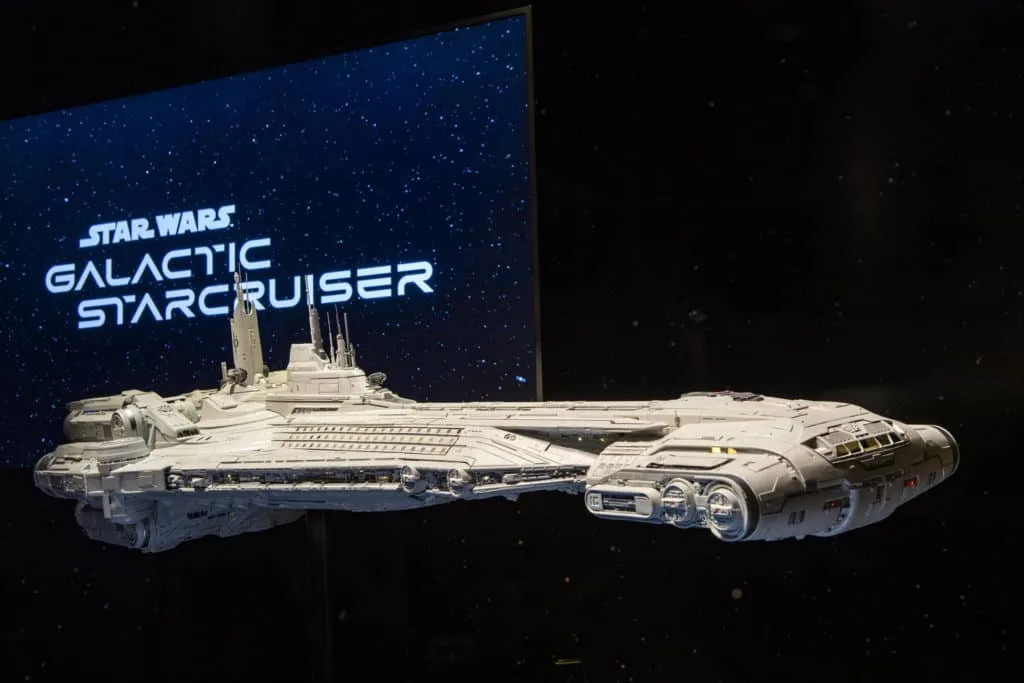 Cabins with a Galactic View
Disney has further clarified immersive elements of Halcyon Starcruiser, and it will include Galactic vistas from every window including in each cabin. The views are said to be representative of the ship's progress from destination to destination.
Atrium Aboard Halcyon Starcruiser
Disney Cruise Lines latest offering…. wait!, Walt Disney Worlds latest offering includes a beautifully adorned atrium in the styling of the later Galactic republic. If your not careful you might get put to work.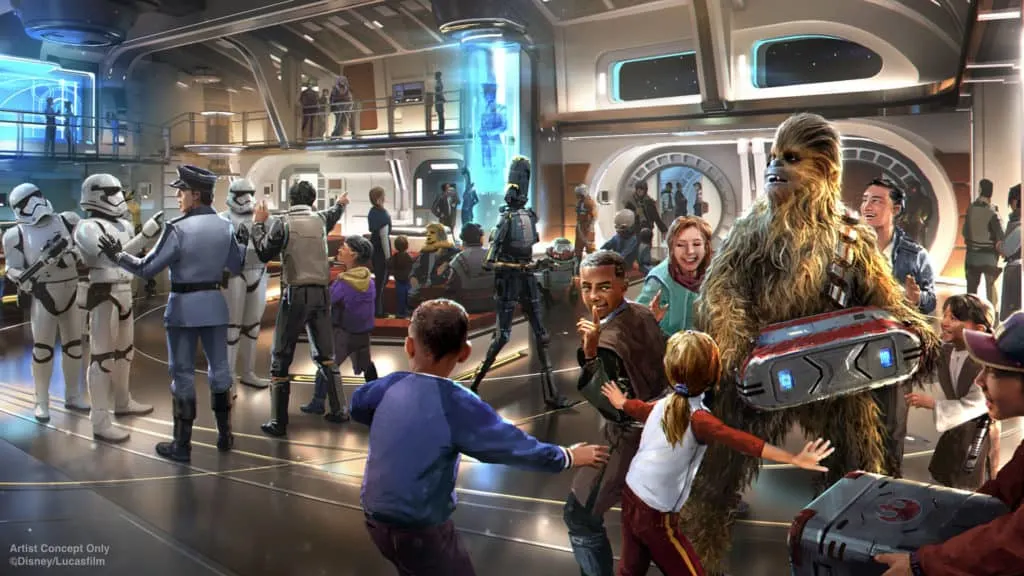 The Crown of Corellia Dining Room – Supper Club
Offering, breakfast, and lunch in a large hall; this venue will transition each night into a lavish establishment serving but a menu of multi-course otherworldly and familiar fare. Nighttime entertainment will also be on the menu.
The Crown of Corellia Dining Room is named for Corellia, the planet known for shipyards in Star Wars that created not only the Halcyon Starcruiser but also the largest hunk of junk in the galaxy the Millennium Falcon.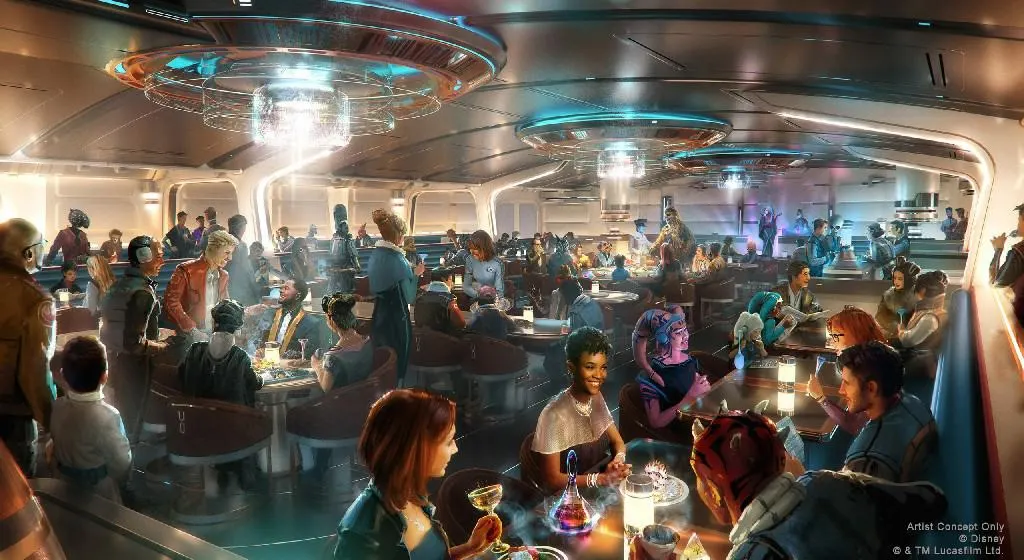 So Much More News
May the 4th be with you…. always. starwarsgalacticstarcruiser.com
Shop Disney #Maythe4thbewithyou
Your Thoughts...
Please share your thoughts in the comments or reach out on social media...We would love to hear from you.
Follow Mouse Travel Matters for Disney Parks news, the latest info and park insights, follow MTM on Twitter, Facebook, and Instagram.
You May Also Like…
Star Wars: Galactic Starcruiser at Disney World