Last Updated on May 15, 2021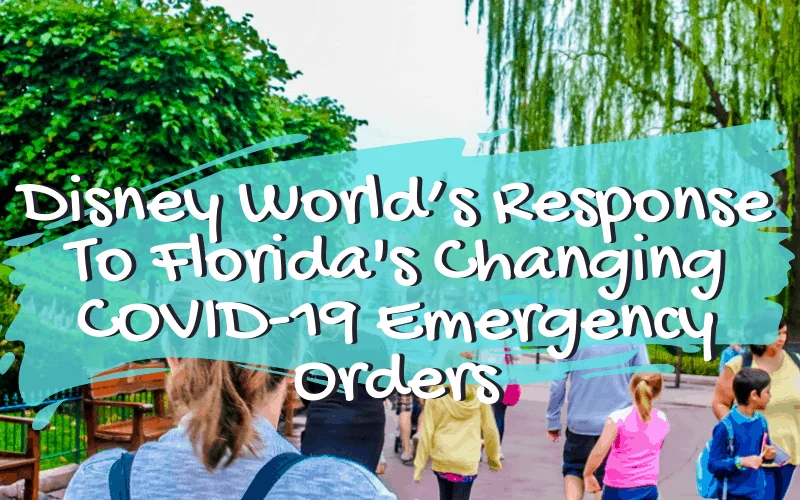 Earlier today, Florida Gov. Ron DeSantis suspended all local COVID-19 emergency orders by executive order, while signing a law that restricts what both governors and mayors can do during pandemics.
The bill, which takes effect on July 1, would also ban businesses from requiring so-called "vaccination passports," putting into law DeSantis's executive order from last month. The law forbids businesses from requiring proof of vaccination against COVID for entrance. But businesses could still require masks, DeSantis added, saying it wouldn't affect mask requirements "in terms of what a supermarket [chooses] to do, or a Disney theme park."
Many on the Twitterverse are reminder readers that the executive order also doesn't supersede federal rules, which is why visitors to Florida are still required to wear masks at Orlando International Airport, Kennedy Space Center and other federally owned locations.
Disney, on the other hand, can continue to require guests to wear masks as well as other precautions in its response to the COVID-19 pandemic. Disney World has since issued a notice via the My Disney Experience app about the changes going on in Florida and the rules that continue to be in place in Disney World. If there was any confusion as to where Disney World stands, this update is meant to ease public opinion about the safety of traveling to Disney World.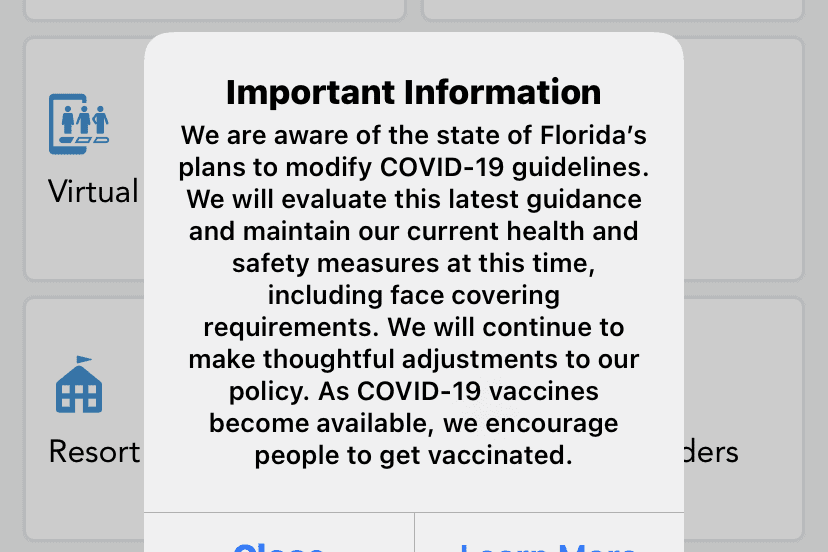 At the moment, Disney's health and safety policies remain the same when it comes to masks and distancing. Face masks continue to be required to be worn by all Disney guests ages 2 and older at all times, except when specifically allowed to be removed like when swimming, eating/drinking while stationary and distanced from others, or temporarily while taking an outdoor photo. Guests not properly wearing an approved mask will be asked to leave.
To be fair, which is a statement that I hate making, the most significant change for members of the public is that they will not be required to wear face masks when entering government buildings. The real world consists of mostly privately owned property, in which the law has already stated it can not make demands of.
You May Also Like…