Last Updated on February 7, 2020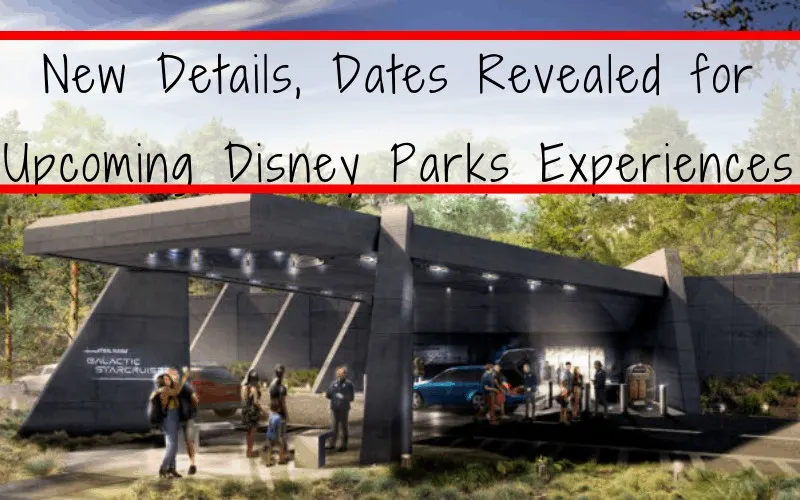 During last night's live stream of this year's Candlelight Processional (link here), there was a lot announced about the changes coming to Disney in 2020. This post is going to cover all of the new details revealed on restaurants and attractions coming to Epcot and Disney's Hollywood Studios
Star Wars: Galactic Starcruiser will begin "transporting" guests to a galaxy far, far away in 2021. This two-night vacation experience will surround guests 24/7 in Star Wars storytelling, including a visit to Star Wars: Galaxy's Edge at Disney's Hollywood Studios. New artist renderings released Tuesday show the guest arrival experience at the Galactic Starcruiser Terminal, as well as the out-of-this-world transport that will take guests from Star Wars: Galactic Starcruiser to Star Wars: Galaxy's Edge.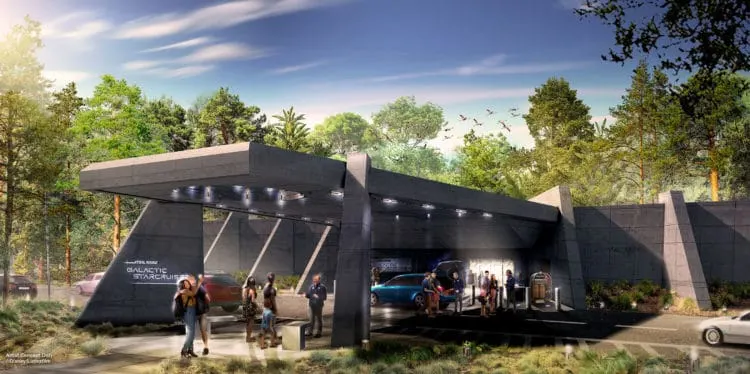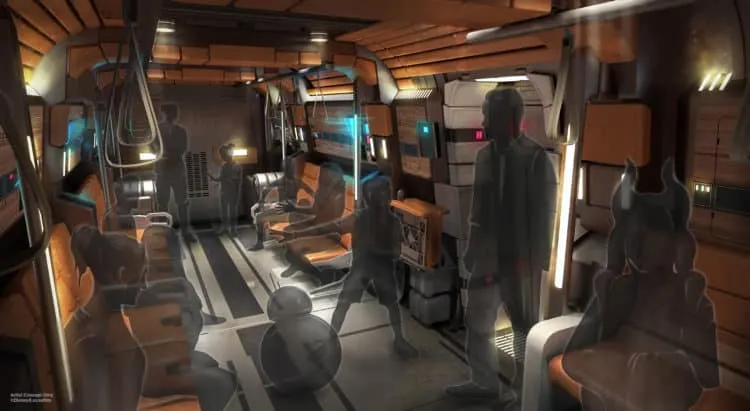 Three new films will debut Jan. 17, 2020, at Epcot, on the same day the Epcot International Festival of the Arts begins:
"Awesome Planet" in The Land pavilion showcases the Earth's beauty and diversity in a 10-minute film featuring spectacular imagery, in-theater effects and an original musical score from Academy Award-winning® composer Steven Price.
"Beauty and the Beast Sing-Along" in the France pavilion is directed and produced by Don Hahn, producer of the animated and live-action "Beauty and the Beast" films, and invites guests to participate in a twist on a tale as old as time. It also features narration from Angela Lansbury, who played Mrs. Potts in the original film. The new sing-along will run in rotation with "Impressions de France," which will receive an upgrade to 4K projection.
"Canada Far and Wide in Circle-Vision 360" in the Canada pavilion is an update to the previous "O Canada!" film with new scenes, a new musical score by Canadian composer Andrew Lockington and new narration by award-winning actors Catherine O'Hara and Eugene Levy.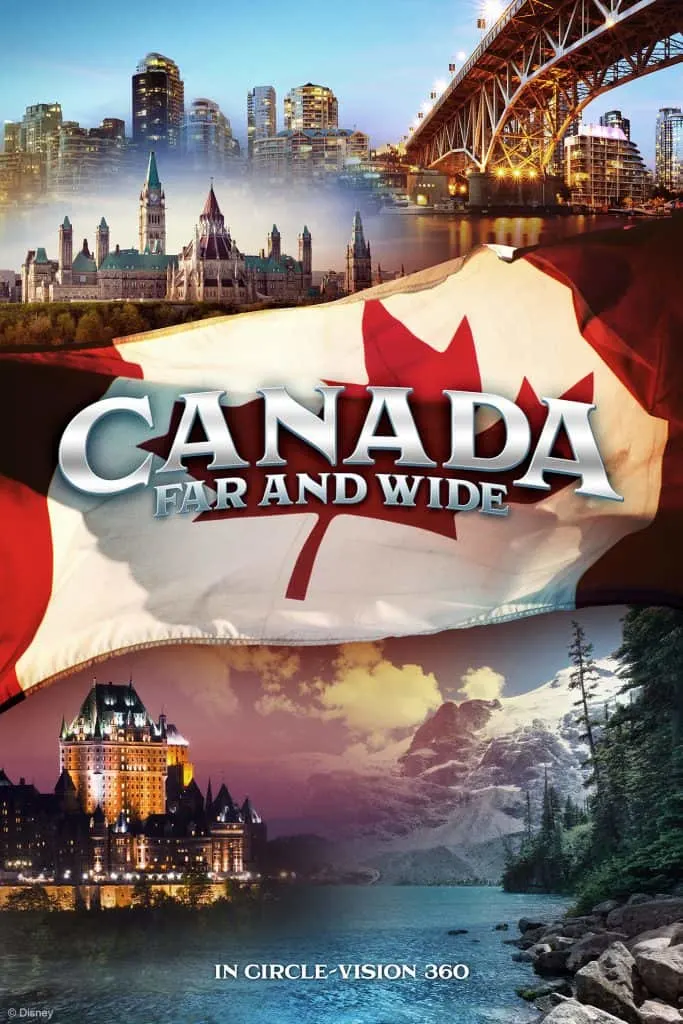 Mickey Shorts Theater in Disney's Hollywood Studios – opening March 2020 – will show an original short film in the style of the popular Disney Channel animated series "Mickey Mouse," and will feature photo-opportunity locations for guests. A new rendering released today shows the interior of the theater, including fun Mickey Mouse-themed seats.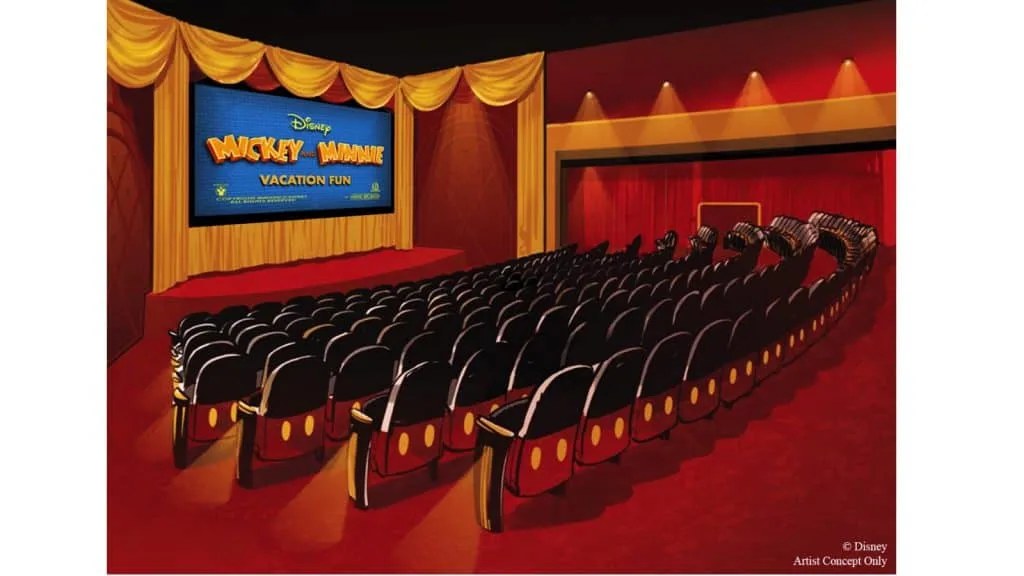 Mickey & Minnie's Runaway Railway is opening March 4, 2020, at Disney's Hollywood Studios! On Mickey & Minnie's Runaway Railway, you'll step through the movie screen and join Mickey, Minnie and friends like never before – bursting into a world where mouse rules apply.
For more information, check out Disney's attraction information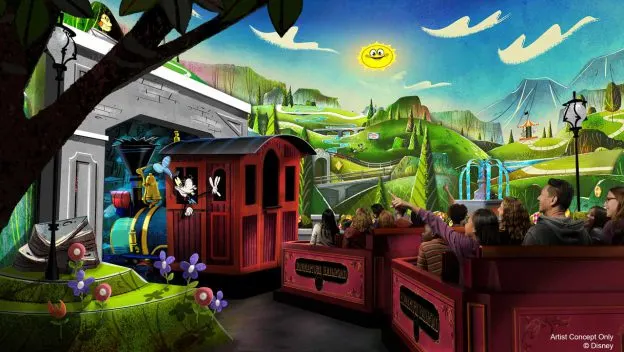 Disney's DuckTales World Showcase Adventure invites guests to join Scrooge McDuck, Donald, nephews Huey, Dewey and Louie, Launchpad and Webby in search of priceless treasure. Using the Play Disney Parks mobile app, guests take a trip around World Showcase discovering exotic destinations, exciting mysteries, and maybe even a few thieves, villains and supernatural guardians of ancient artifacts. This will be the next iteration of a popular interactive scavenger hunt around World Showcase guests have enjoyed for years as they experience the magic of possibility at Epcot.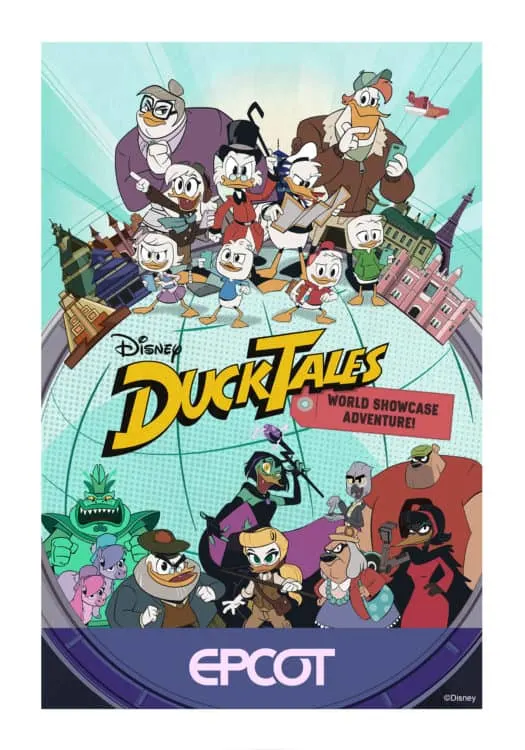 Remy's Ratatouille Adventure, opening summer 2020 in the France pavilion at Epcot, brings guests on a super-sized adventure with Chef Remy through Gusteau's restaurant.
Walt Disney Imagineering is hard at work developing a new attraction for the park's France pavilion, Remy's Ratatouille Adventure, planned to open in summer 2020. Based on Disney and Pixar's hit film, "Ratatouille," this family-friendly attraction will invite you to shrink down to the scale of a rat for a culinary adventure with Chef Remy.
You'll race across Gusteau's kitchen floor aboard special trackless ride vehicles, which you can see in the image at the top of this post – just released today – as Disney Imagineers work on bringing this attraction to life.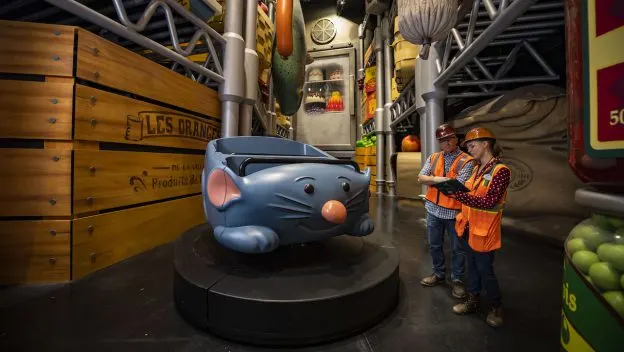 Regal Eagle Smokehouse: Craft Drafts & Barbecue, the new fast-casual restaurant opening this winter at The American Adventure in Epcot, will serve classic American backyard barbecue and home-style craft brews. A new rendering released today shows more of the atmosphere at this new dining experience.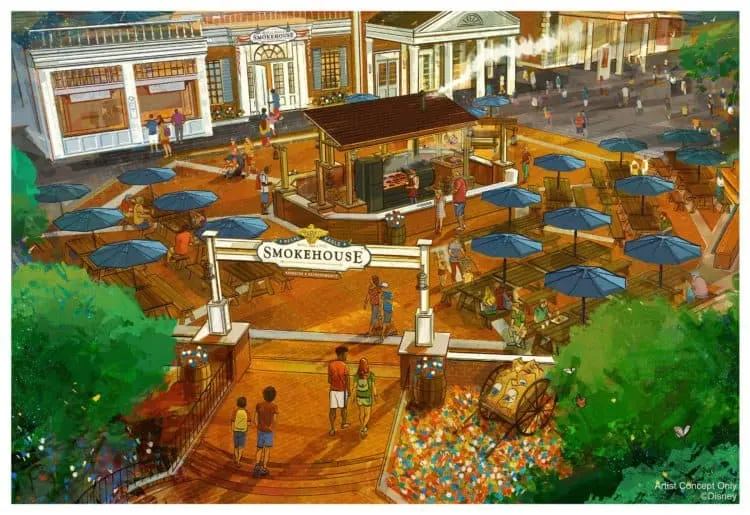 Are you ready to bring your barbecue game to the next level? Try any of the 4 delicious house-recipe sauces! Which one is your favorite?
Spicy Mop Sauce – inspired by Texas-style "mop"
Sweet BBQ Sauce – inspired by classic dry rub seasonings
Vinegar-based Sauce – inspired by North Carolina's tradition of vinegar and pepper
Tangy Mustard Sauce – often referred to as "Carolina Gold"
Wash it down with all-American beverages, including beers and ciders from around the United States. You can also try wines from the west coast and specialty regional cocktails with or without alcohol.
Kids can enjoy their own fun-sized bites including a burger, BBQ chicken salad, BBQ chicken leg or chicken salad, and even a BBQ rib platter, all served with their choice of two sides.
Menu available on Disney's website soon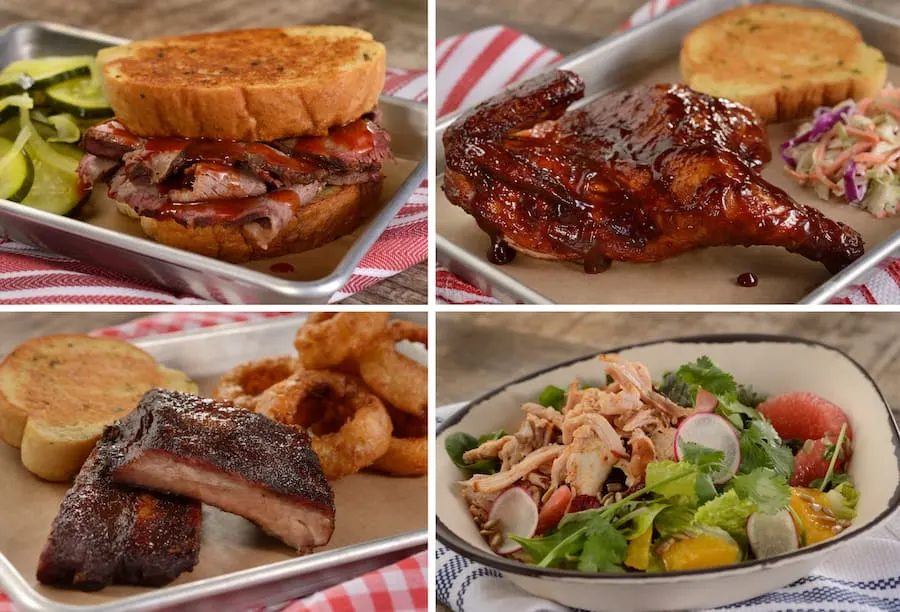 Space 220 is a new table-service restaurant debuting this winter at Epcot – next to Mission: SPACE – that will give the feel of dining 220 miles above the Earth's surface, complete with celestial views. In new details released today, guests will step inside the restaurant's space elevator to prepare for liftoff; they'll feel as if they're traveling straight up into space to dock next to the Centauri Space Station suspended just beyond the orbit of Mission: SPACE. Upon arrival, guests will be guided to their seats past the grow zone, a spinning wall of produce that mimics Earth's gravity and represents some of the fresh ingredients used by the restaurant's culinary team.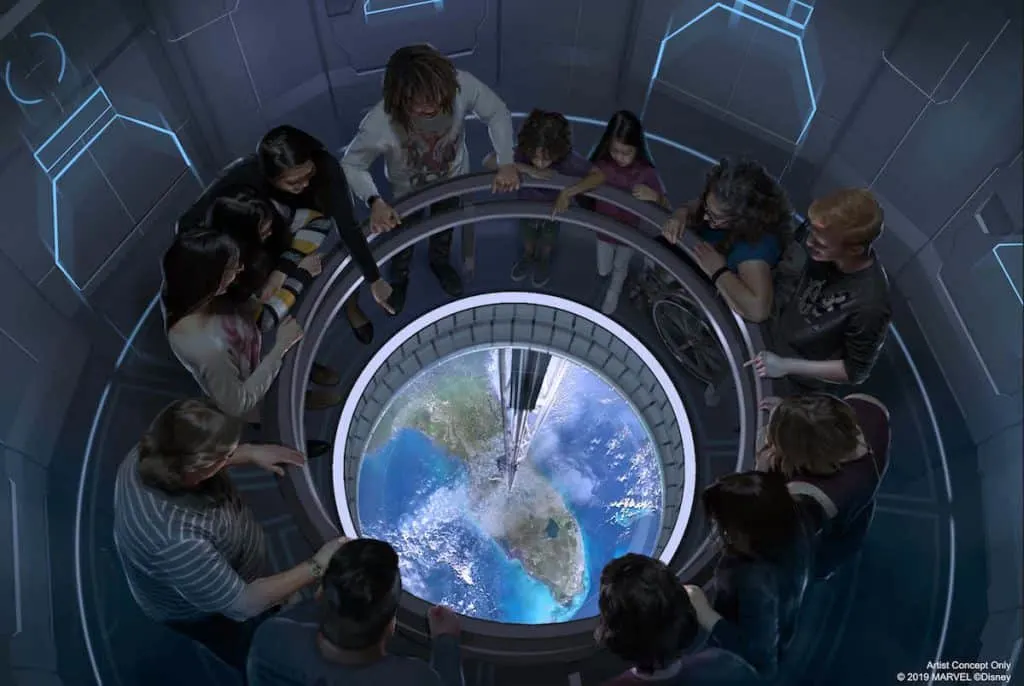 Roundup Rodeo BBQ is a new table-service restaurant coming to Toy Story Land in 2020 as guests live their adventures together at Disney's Hollywood Studios. A new artist concept image released today exemplifies how guests will be immersed with all their toy pals in a fun, family-friendly environment constructed from Andy's favorite larger-than-life playsets and games.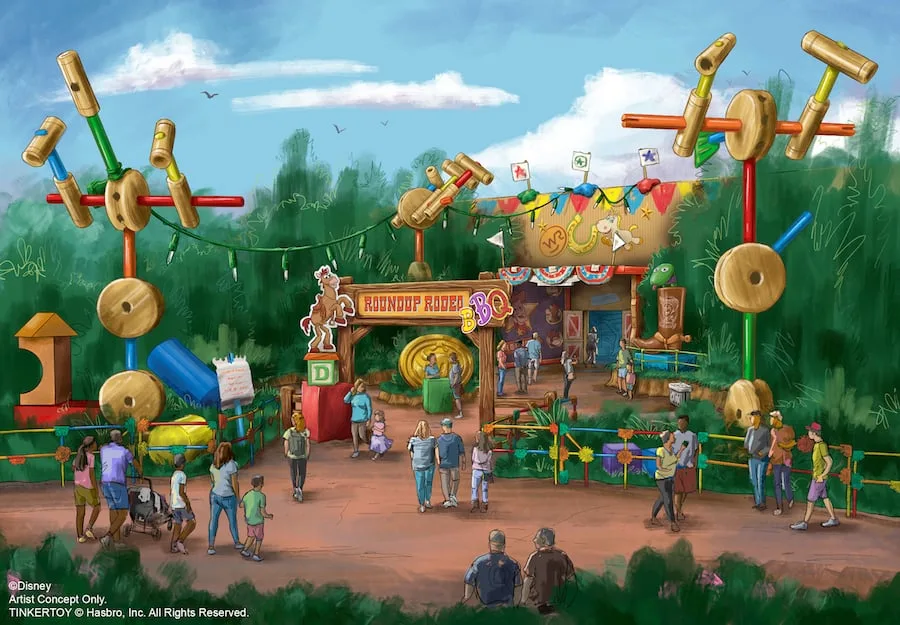 The United Kingdom pavilion will welcome the first attraction inspired by Mary Poppins. You will step in time down Cherry Tree Lane past Admiral Boom's house, then enter Number 17, home of the Banks family, where your adventure will begin.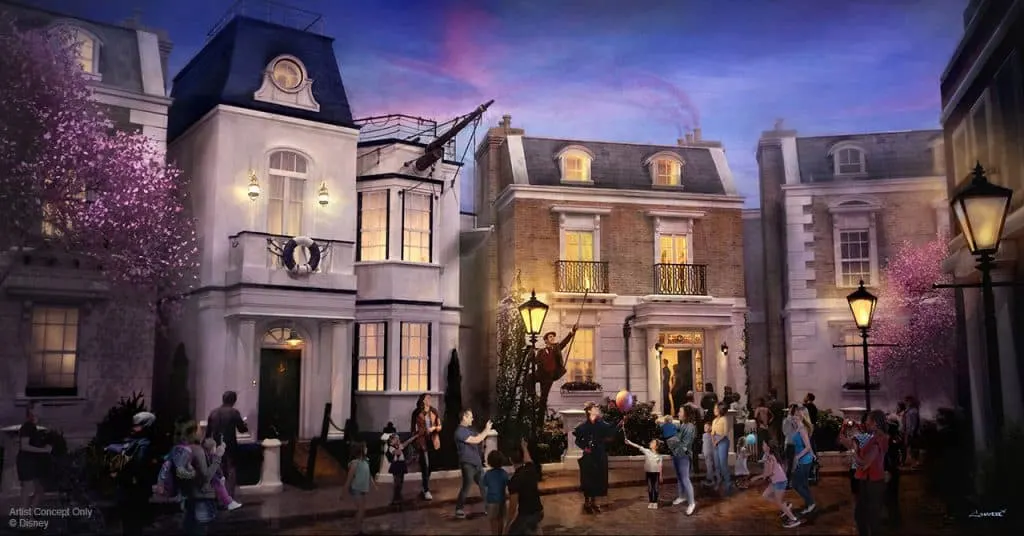 In 2020, following the limited-time run of "Epcot Forever," the new "HarmonioUS" will debut as the largest nighttime spectacular ever created for a Disney park. It will celebrate how the music of Disney inspires people the world over, carrying you away harmoniously on a stream of familiar Disney tunes reinterpreted by a diverse group of artists from around the globe. "HarmonioUS" will feature massive floating set pieces, custom-built LED panels, choreographed moving fountains, lights, pyrotechnics, lasers and more.
Summer 2020 will also see the debut of a delicious new restaurant in the France pavilion, La Crêperie de Paris, offering both table- and quick-service options featuring a menu from celebrity chef Jérôme Bocuse.
Journey of Water, Inspired by "Moana" will be the first experience inspired by the hit Walt Disney Animation Studios film. This lush exploration trail will invite you to meet and play with magical, living water. The water will have a life of its own – just like Moana's friend, the ocean – and you'll learn about the importance of the natural water cycle.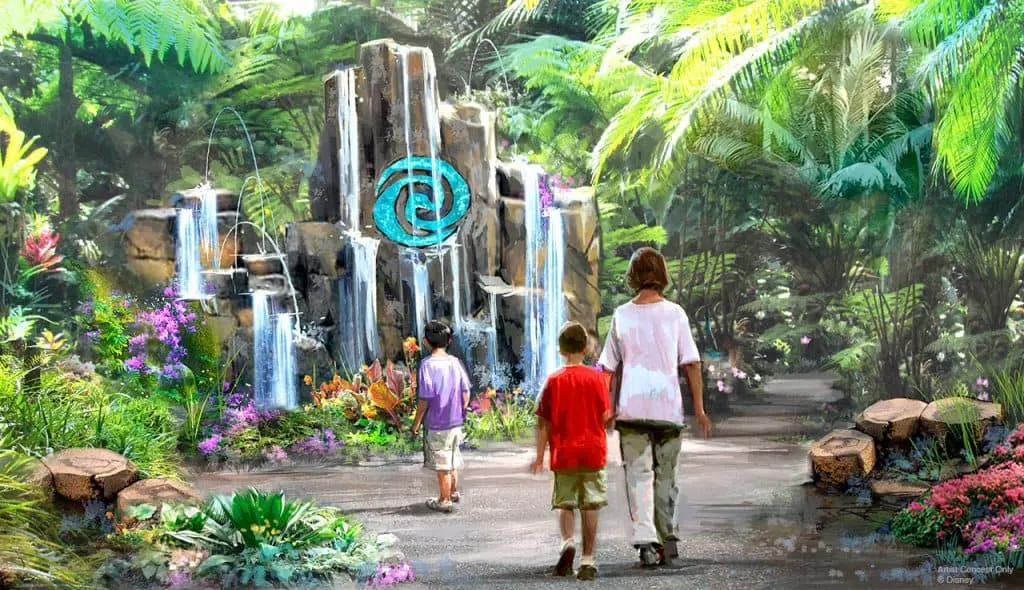 You May Also Like…