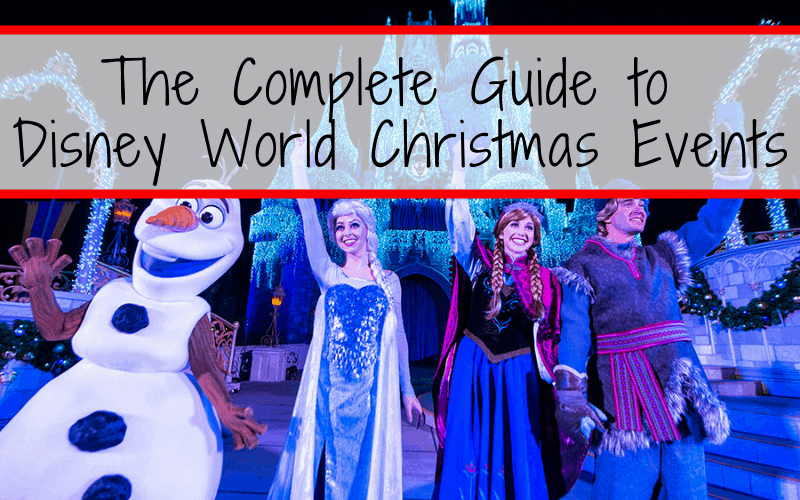 When do Disney World Christmas decorations go up? Where to find Santa at Disney World during Christmas. Mickey's Very Merry Christmas Party. Epcot International Festival of the Holidays. Christmas Week Special Events Through New Year's Day.
From early November to the first week of January to see time for holiday magic at Disney World. Are you planning to experience the Christmas events or just bask in the glow of Disney World Christmas decorations. Whatever your plans you will want to take note of all the special events and holiday wonder happening inside the Disney parks.
The holidays are the most wonderful time of the year, especially at Disney World! So what we did here is round them all up in one post. This post is definitely great for sharing.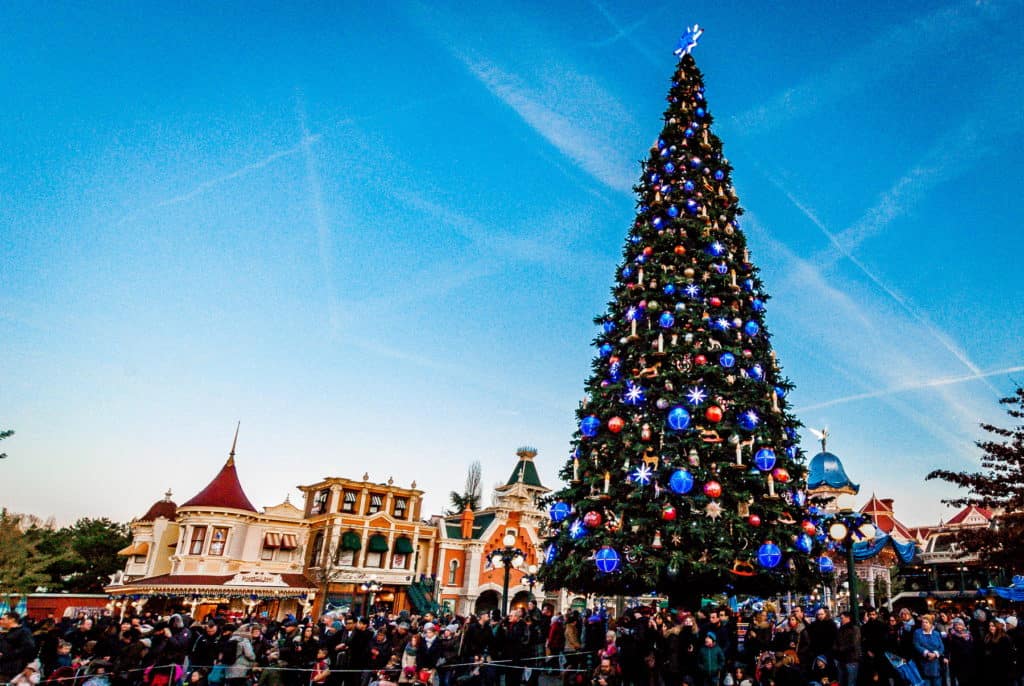 Best Time to Visit Disney World during the Holidays #ManagingCrowds
This post may contain affiliate links.
To which I earn a small commission, at zero cost to you!
Find more info in our
Privacy Policy
.
Like all busy seasons at Disney World when is the best time to visit Disney World during the Christmas holidays? Anytime you have time to visit Disney World during Christmas is a win. Bags packed Disney's Magical Express confirmed, and time to head to the airport.
For the purpose of #ManagingCrowds – as some of the busiest days of the year happen around the holidays.
Well obvious to some a definitive list is helpful, the busiest days are:
The week of Thanksgiving,
The Friday after Thanksgiving,
Thanksgiving Day,
The week of Christmas,
Christmas Day,
New Year's Eve, and finally
New Years Day
Disney can be crowded on any given day of the week, but visiting Disney World during the holiday season is a whole other bucket of popcorn.
Not only is there a ton to see and do that isn't available throughout the rest of the year, but the crowds are also exceptionally high as schools around the world take their holiday vacations.
15 Tips for Managing Disney World Holiday Crowds
Decorations at Disney World for Christmas Time
When does Disney World Decorate for Christmas?
The Magic Kingdom is fully decorated by the first Mickey's Very Merry Christmas Party. The first party is on Friday, November 8th, 2019, so you can plan on the Magic Kingdom being decorated starting the second week of November.
Decorations at the other theme parks don't go up until closer to Thanksgiving. All Epcot decorations are up the day after Thanksgiving for the first Candlelight Processional on November 29th, 2019 (more on that later).
Each park has a tree.
The resorts have unique decorations of there own, the deluxe resorts are the grandest of them all and get extensively decorated.
Gingerbread Displays
Some spectacular and quite detailed gingerbread displays can be found at these resorts:
Disney's Grand Floridian Resort
Disney's Contemporary Resort
Disney's Boardwalk Inn Hotel
Disney's Beach and Yacht Clubs
Is Disney World Open on Christmas Day?
Yes! The Disney World theme parks (Magic Kingdom, Epcot, Animal Kingdom, and Hollywood Studios) are open every day of the year including Christmas Day.

Holiday Highlights around Walt Disney World
Related Articles:
Christmas at the Magic Kingdom
During the holidays, Magic Kingdom is home to 40 trees, 147 wreaths and 590 garlands that measure a total of 5,188 feet. Guests can celebrate the season at Mickey's Very Merry Christmas Party on 23 select nights from November 8 to December 22. This year's celebration welcomes the dazzling new nighttime spectacular, "Minnie's Wonderful Christmastime Fireworks." 
Jingle Cruise takes over the Jungle Cruise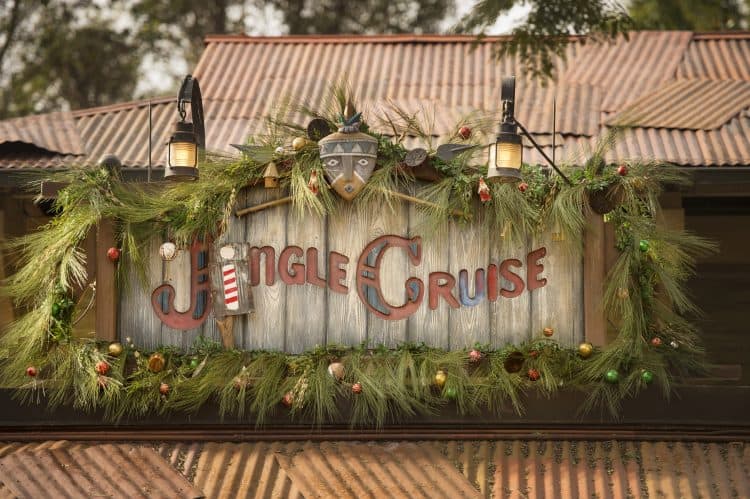 During the holiday season, the Jungle Cruise attraction has a new storyline, just for the holidays. Jingle Cruise all the way to holiday cheer and punny jokes.
Mickey's Very Merry Christmas Party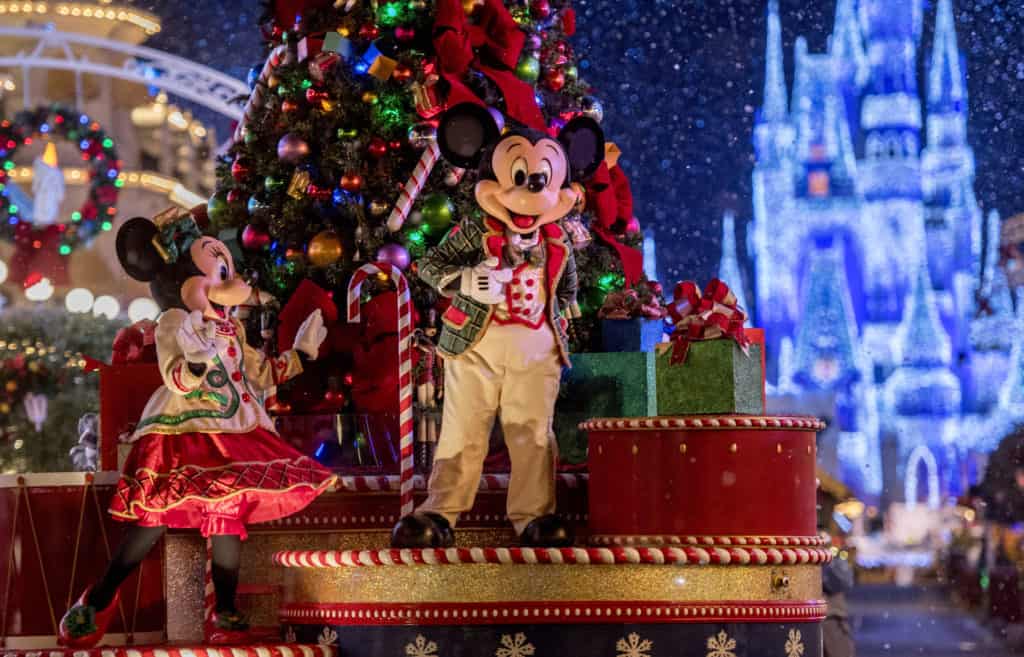 The Magic Kingdom is home to Walt Disney World's most sawt after Christmas event—Mickey's Very Merry Christmas Party.
This separately ticketed event is held on select evenings throughout November and December.
It features unique entertainment, snacks (including free cookies and beverages), and character greetings.
The first party of 2019 will be on November 8.
Meet Santa Claus
Santa Claus will be meeting and greeting Magic Kingdom guests at the Tour Guide Gardens next to City Hall through December 24.
You can also visit Santa during Mickey's Very Merry Christmas Party until he's needed for his very important role in the parade.
A Frozen Holiday Wish
6:15 nightly (additionally at 8:15 p.m. on Mickey's Very Merry Christmas Party nights)
"A Frozen Holiday Wish" show will take place daily on Cinderella's Castle stage.
Christmas at Epcot
There is so much to see at Epcot during the holiday seasons, that you will need to visit more than once just to see it all.
The Epcot International Festival of the Holidays gives you a taste of different holiday customs from every corner of the world, from delish dishes to unique festivities.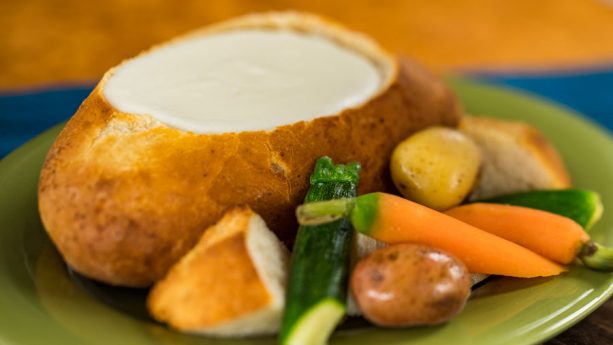 One of the things I'm most excited for this year is the Epcot International Festival of the Holidays, which runs from November 29 – December 30, 2019. Set up around Epcot's World Showcase, individual kiosks offer dishes and drinks that commemorate all of the diverse ways that we celebrate the Christmas and Winter Holidays all over the globe and give guests the chance to try delicacies from around the world.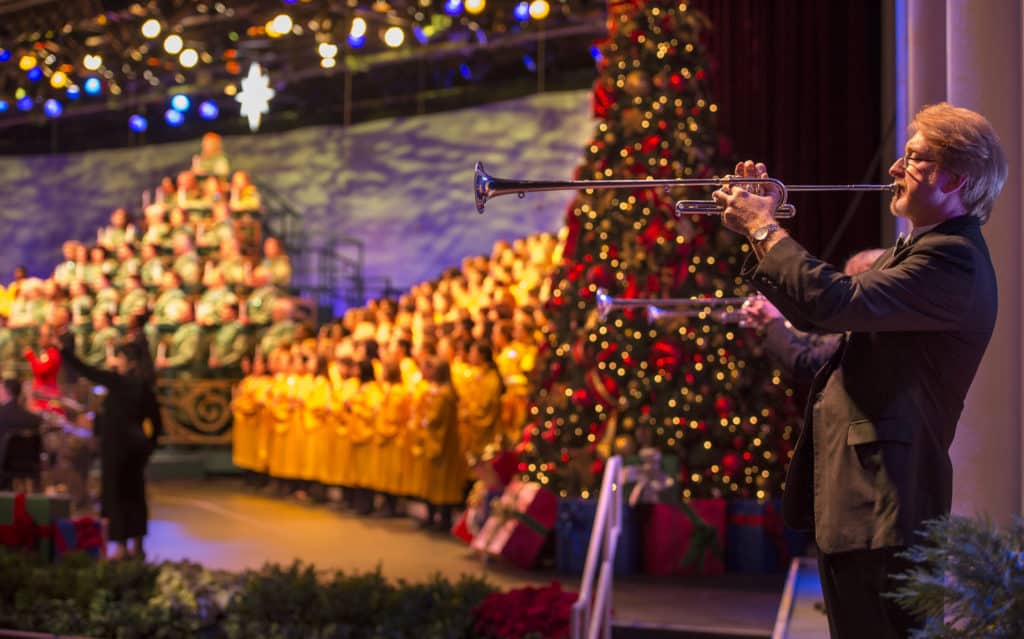 Hear the stirring story of Christmas as told by a celebrity narrator, and accompanied by a 50-piece orchestra and massed choir. Each night, a celebrity narrator tells the biblical tale of a savior born to a virgin in Bethlehem. All the while, gorgeous choral pieces are woven into the production as an orchestra and choir provide an inspirational backdrop with songs of hope and joy.
You won't want to miss out on the official Holiday Cookie Stroll! Purchase any 5 cookies from any of the official cookie stroll locations noted in your Passport, making sure to collect a matching stamp for each cookie purchased. Once you've collected 5 stamps, bring the stamped Passport to Holiday Sweets & Treats for a complimentary completer cookie!
Christmas at Disney's Hollywood Studios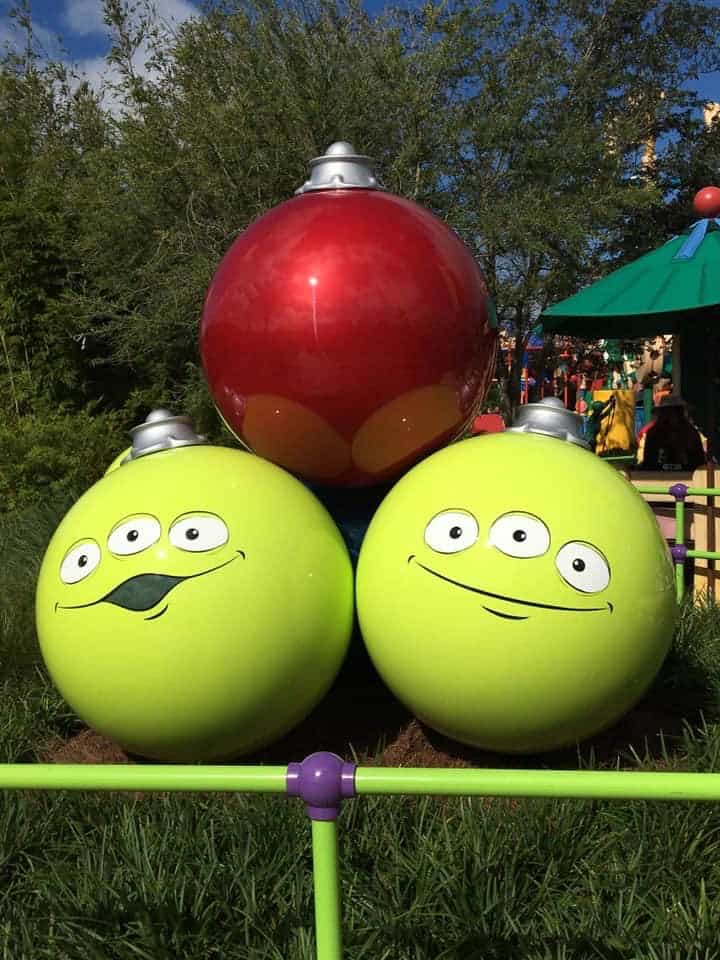 Hollywood Studios has a Christmas celebration called "Flurry of Fun." We're huge fans of this celebration. It occurs throughout November and December and is a park-wide celebration.
Be sure to check out:
Sunset Season's Greetings
Flurry of Fun
Jingle Bell, Jingle BAM! Holiday Nighttime Spectacular
Toy Story Land Holiday Additions
Echo Lake decorations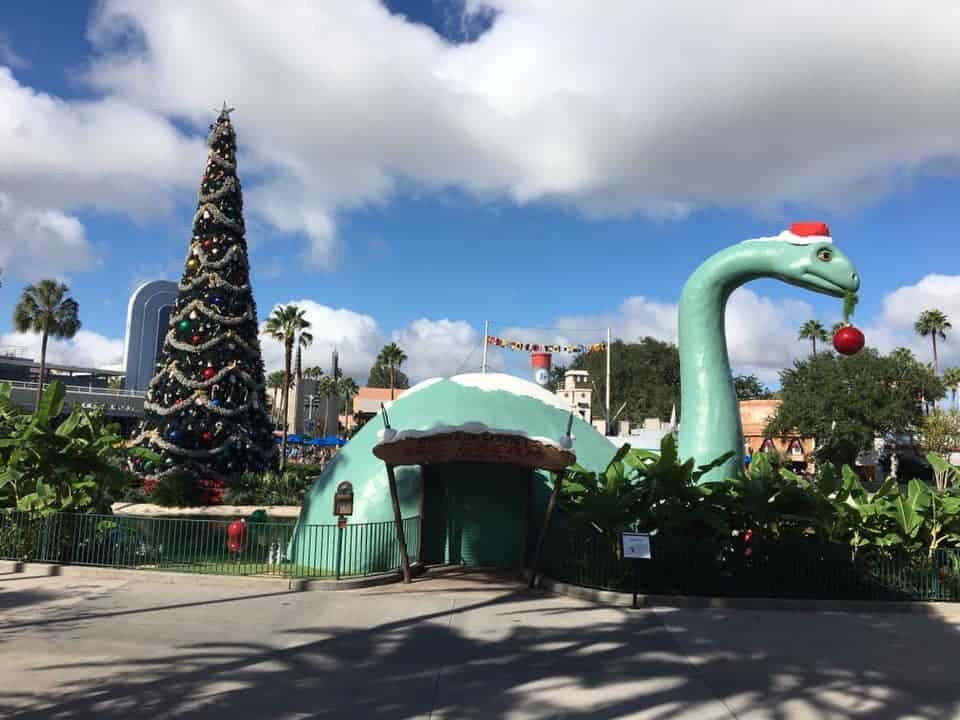 Christmas at Animal Kingdom
For the first time ever, Animal Kingdom is getting a thorough holiday treatment in 2019! Disney has announced that beginning November 8, 2019, Animal Kingdom will see a holiday transformation that includes:
Extensive decorations on Discovery Island, including life-size, artisan-sculpted animal puppets
Holiday-inspired Tree of Life Awakenings
The holiday version of Donald's Dino-Bash
Diwali decorations in Anandapur
Holiday-inspired performances in Harambe
Christmas in Pandora, with "kitschy holiday decor"
Christmas Time at Disney Springs
Disney Springs is also getting in on the Christmas action, not just with a visit from Santa, but with their very own free activities.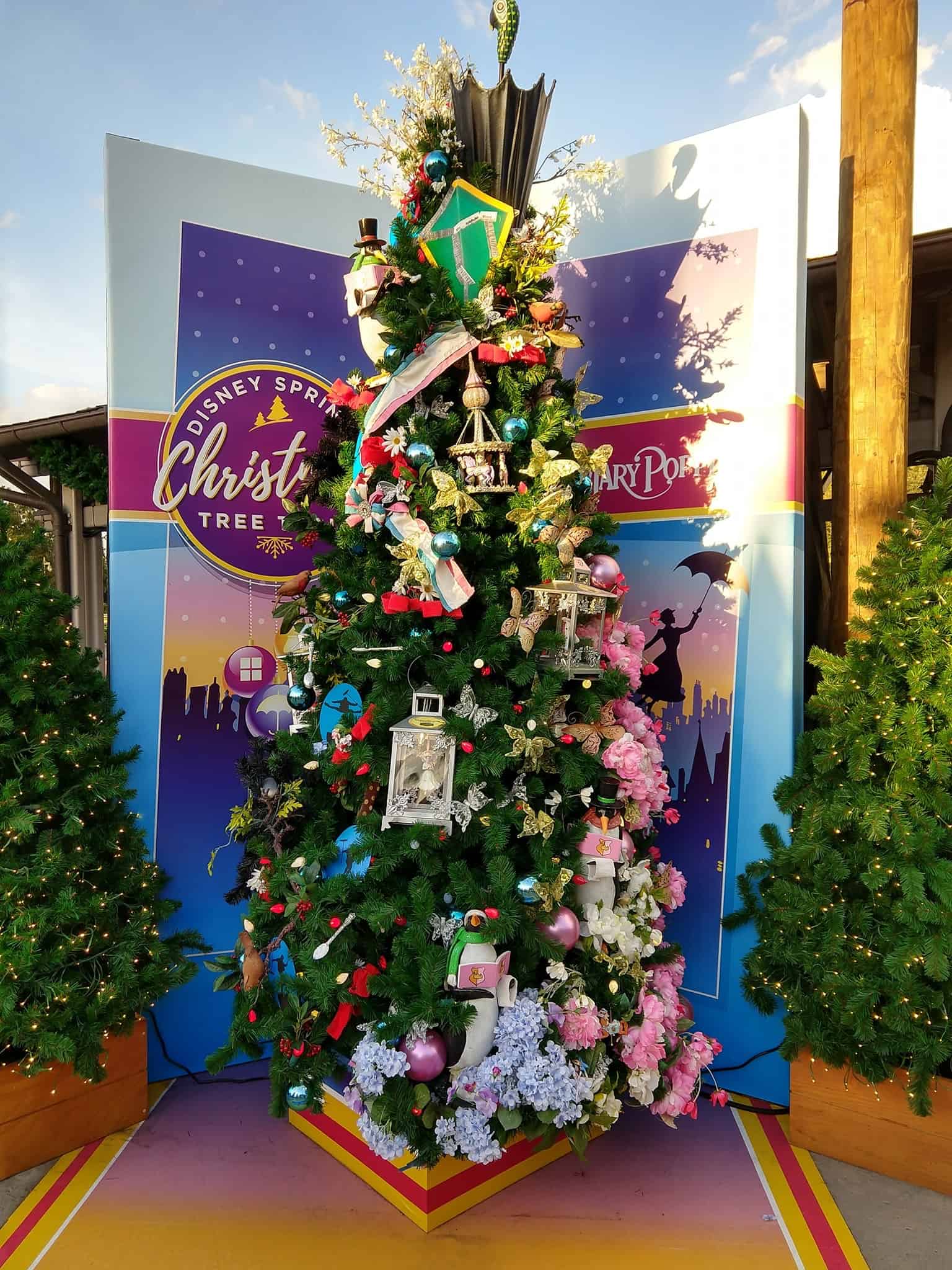 The experience — which includes falling snow, holiday music and unexpected food and beverage offerings like frozen hot chocolate and specialty cotton candy – will be available from November 8, 2019 through January 5, 2020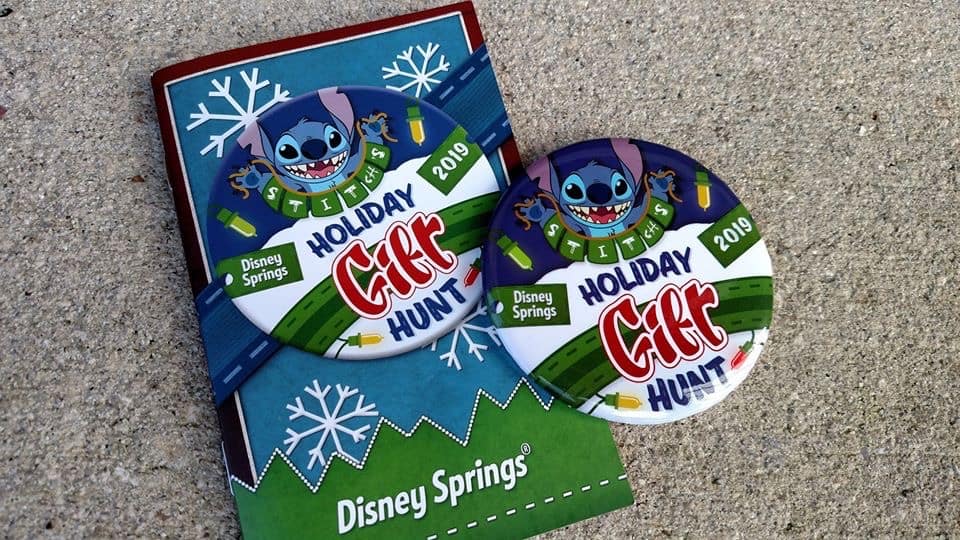 Embark on a very merry mission to find the items on Stitch's lost list and earn a surprise even Santa would love. There is a brand new, seasonal scavenger hunt taking place at Disney Springs this holiday season and Stitch is the host! Here's what you need to know.
Christmas at the Walt Disney World Resorts
All the Walt Disney World Resort hotels get unique decorations, including trees, during the Christmas season.
Minnie's Holiday Dine – Hollywood & Vine
Beginning November 4, 2019
Minnie Mouse will host a festive holiday dinner with Mickey Mouse, Donald Duck, Daisy Duck, and Santa Goofy! Hollywood & Vine will be all decked out with holiday decor, food, music, and activities.
Make reservations here or by calling (407) WDW-DINE. Minnie's Seasonal Dining events cost $52 per adult and $31 per child, plus tax and gratuity. Some dining plans are accepted.
For the First Time in Forever: A Frozen Sing-Along Celebration
Holiday festivities continue at the Hyperion Theater as Anna, Elsa, and Kristoff will welcome Olaf to the very popular sing-along, 'For the First Time in Forever: A Frozen Sing-Along Celebration.' 
Holiday Merchandise Around the World
There is so much to see and do at Disney World during the holidays, it is important to stop and check out the shops in-between attractions. The plushies and ears are adorable, not to mention the countless AP exclusive and Festival exclusive goodies.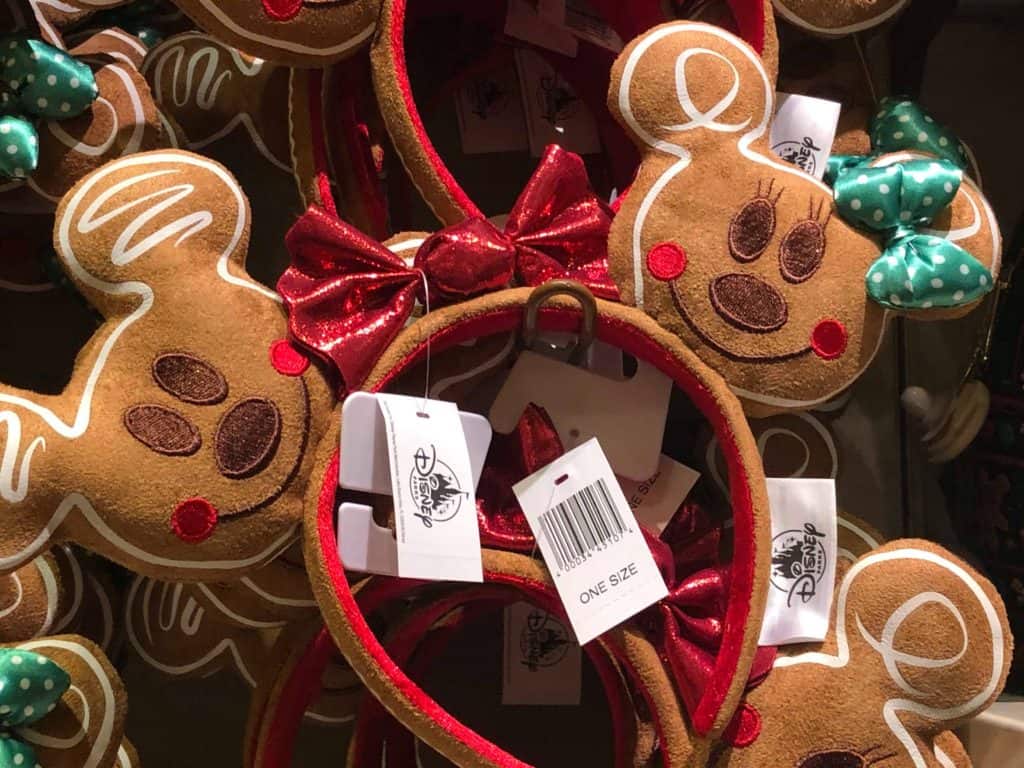 We will be back to review the various Disney holiday resorts after our December 2019 visit.
---
Mickey's Very Merry Christmas Party Hype
Is Mickey's Very Merry Christmas Party worth it?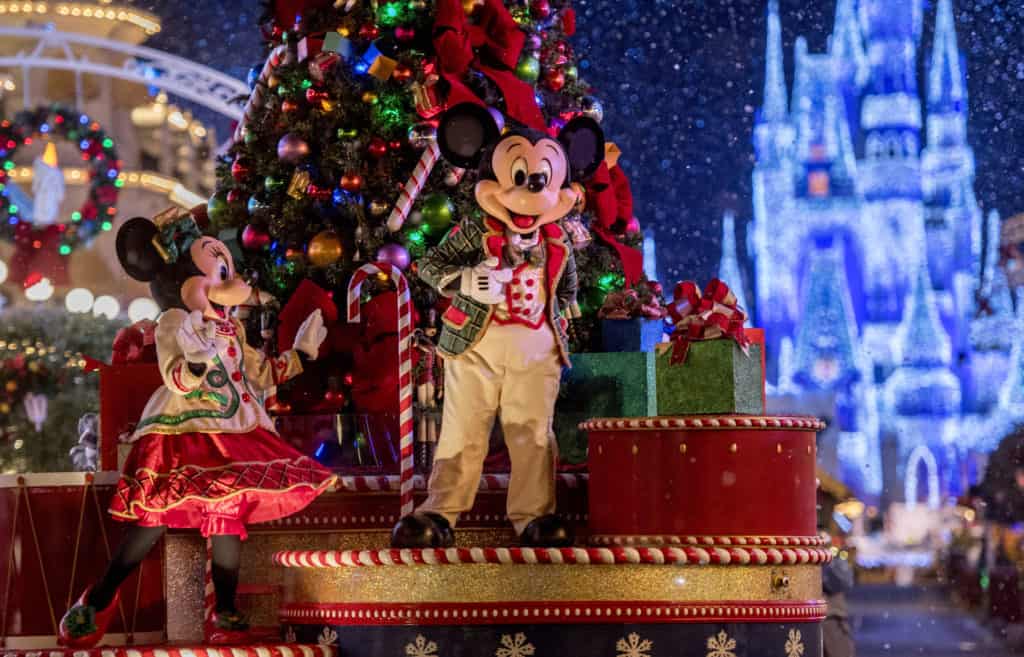 Wondering if spending $400 for the Magic Kingdom after dark, experiencing an exclusive Christmas parade, getting included (free) cookies and some rare character sightings, is worth it… we would say yes.
This late-night party isn't for everyone, seeing that it goes late into the evening, and has a hefty price tag. There is so much to see and do, and the most child-friendly activities run multiple times, starting nice and early so even parents of young kids can still enjoy themselves and not stay up too late. We feel it is worth experiencing, at least once.
Your Thoughts...
Please share your thoughts in the comments or reach out on social media...We would love to hear from you.
You May Also Like…