Last Updated on May 9, 2019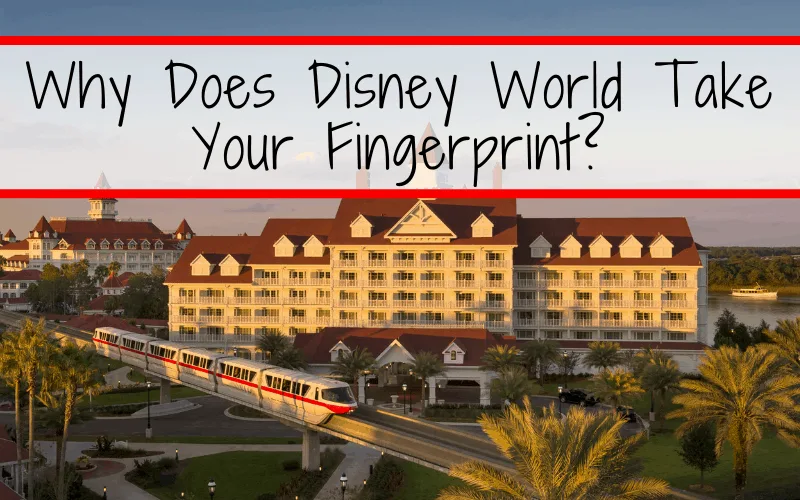 Disney first-timers and guests that haven't visited the Parks in a while often wonder, why Disney world takes fingerprints with your admission to the park?
Let us have a look at this and clear up what's going on here.
This post is going to discuss why Disney World takes your fingerprint, what do they do with that information and what implications does it have on personal privacy.
Disneyland and Walt Disney World have been using biometrics as part of their entry system into the parks since 2013. To enter a park, all guests from age 3+ are requested to scan their ticket media (or your Magic Band) and then place their finger onto a scanner to confirm your ID.
But why do they use this form of identification? Isn't it a little, well, "invasion of privacy-esque" to have your fingerprint on file? And what do they do with the info?
Disney does not amass a database full of fingerprints in order to track your every move. They do this in order to combat ticket fraud. And this mostly due to the way Disney sells their tickets. But let's take this one step at a time. First the why, then the how.
What does ticket sales have to do with my fingerprint?
Disney wants you to stay on Disney property for as long as possible. There is so much to see and do, that every extra day you spend on property, the more you are paying them for hotel, food and souvenirs. So in order to incentivize you to stay longer, they price their park tickets so that after the 4th day, each additional day costs less and less.
Let's do some math, shall we.
Take a 5-day pass. As of today, would cost $395. But a 10-day pass would cost $445. That's a $50 difference for 5 extra days in the Parks. Of course, there are all the extra added costs like food and hotel, and that's where Disney makes their profits.
This also makes it very easy to exploit. Say I only want to go on a 5 day vacation. I buy the 10-day pass, for $445, use 5 of the days and sell the remaining 5 days to someone else at a discount. Even if I sell my 5 days for $200. That is a great deal for the buyer, and I have only spent $225 on my 5 days instead of $395 as advertised.
You might be asking, why does Disney care so much? They are getting their hotel and food profits, why are they nickel and diming on tickets. Because anyone can buy park tickets and stay off site, or bring in their own food. Just as much as nickel and diming is the fastest way to poverty, is the also the quickest way to riches. And Disney isn't about to let themselves be the loser in this scenario. We have essentially taken $345 out of their profit margins… for just us. Imagine if everyone did this.
So how does Disney prevent it? Fingerprints.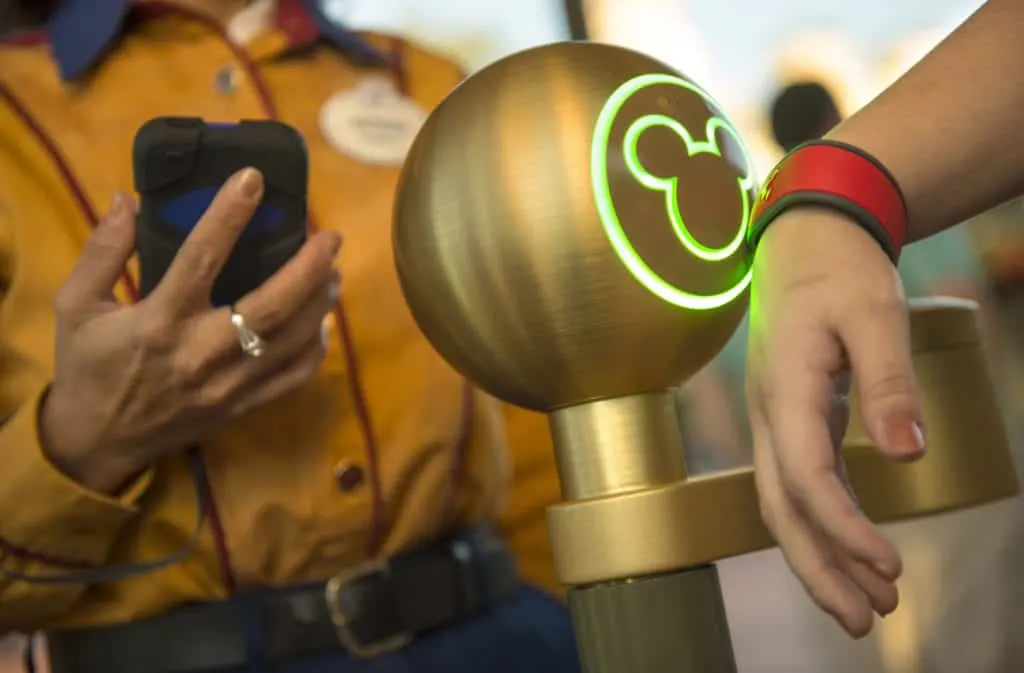 What does Disney do with my fingerprint information?
Disney needs to link the tickets to everyone they are sold to. Most importantly, it needs to be cheap and quick.
Matching Photo ID to tickets is effective, but it is slow considering each park can see as many as 30,000 people or more on a single day.
This is what Disney had to say about it;
In order to use Ticket Tag, you simply place your finger on a reader. The system, which utilizes the technology of biometrics, takes an image of your finger, converts the image into a unique numerical value and immediately discards the image. The numerical value is recalled when you use Ticket Tag with the same ticket to re-enter or visit another Park. Ticket Tag does not store fingerprints.

Disney Privacy Policy
How long will Disney keep this information?
The data on the scans is kept independent of any other system and will be purged 30 days after the ticket expires or when the computer determines that it is fully used up.
Are all guests required to use Ticket Tag?
If you still don't like the idea of using a fingerprint scanner, you can simply carry and show a photo ID that matches the name identified with your ticket. Disney won't advertise this option too much because it tends to slow down the entrance process but the option is available to you.
You can learn more about our privacy and data collection policies by visiting MyDisneyExperience.com/privacy. You may also contact Guest Services at 407-WDISNEY (407-934-7639).
Your Thoughts...
Please share your thoughts in the comments or reach out on social media...We would love to hear from you.
Follow Mouse Travel Matters for Disney Parks news, the latest info and park insights, follow MTM on Twitter, Facebook, and Instagram.