Last Updated on June 25, 2020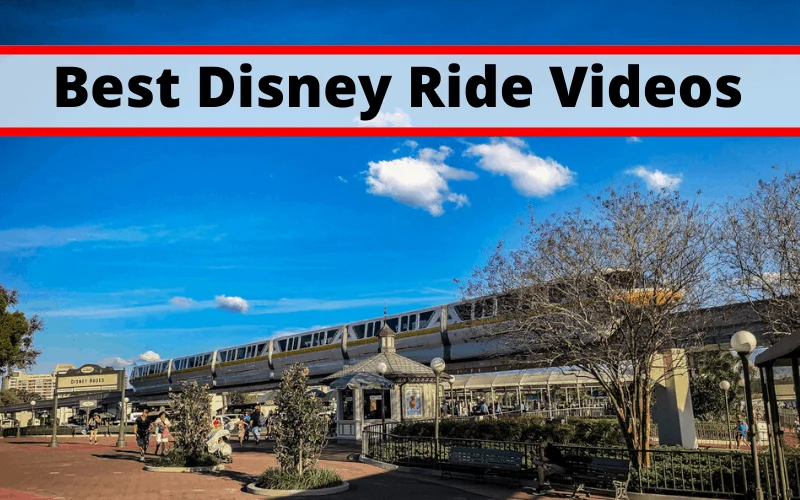 While many of you have been forced to cancel or postpone your Disney Vacation, we have put together a list of Youtubes best Point of View videos (Ride videos) so you can tour Disney Parks from the comfort of home.
Disney's Animal Kingdom
Becoming Wilderness Explorers
Visit Disney's Animal Kingdom and become Wilderness explorers!! We had a great time running throughout the park and collecting all of our badges!!
Gorilla Falls Exploration Trail
Rafiki's Planet Watch
Take a tour of Rafiki's Planet Watch in 4K at Conservation Station at Disney's Animal Kingdom in the Walt Disney World Resort! This amazing area focuses on animal welfare and conservation and has a lot of great exhibits and shows to enjoy that are all very educational. In this video, we also show the train rides from Harambe to Rafiki's Planet Watch and back. Have you visited this amazing attraction?
Maharajah Jungle Trek
The Maharajah Jungle Trek at Disney's Animal Kingdom in the Walt Disney World Resort is one of the hidden gems in the park. It's filled with detailed and beautiful landscaping as well as a multitude of amazing animals for guests to learn about and see. There are tigers, komodo dragons, bats, birds, and much more! We hope you enjoy this relaxing stroll at Disney's Animal Kingdom!
UP! A Great Bird Adventure
It's Tough to be a Bug
Kilimanjaro Safaris
Set off in an open-air vehicle for a guided tour of an African savanna—and spot live animals roaming free.
Expedition Everest
With incredible theming and thrills galore, could this be Disney's best roller coaster? Taking six years to design and construct at an estimated total cost of $100 million, this Vekoma custom coaster is listed in the Guinness World Records as the most expensive roller coaster in the world.
KALI RIVER RAPIDS
Primeval Whirl (On-Ride)
Rider's Perspective on Primeval Whirl (Reverchon: Spinning Coaster) at Disney World's Animal Kingdom in Lake Buena Vista, Florida, USA.
DINOSAUR
Flight of Passage
Flight of Passage Pandora Animal Kingdom Walt Disney World
Disney's Festival of the Lion King
Finding Nemo – The Musical
Rivers of Light: We Are One
Rivers of Light: We Are One introduces additional imagery and familiar animal characters from Disneynature films, along with a colorful tapestry of classic moments from Disney animation, to the nighttime show on Discovery River.
Head to the Next Page for Magic Kingdom Park!