Last Updated on March 9, 2022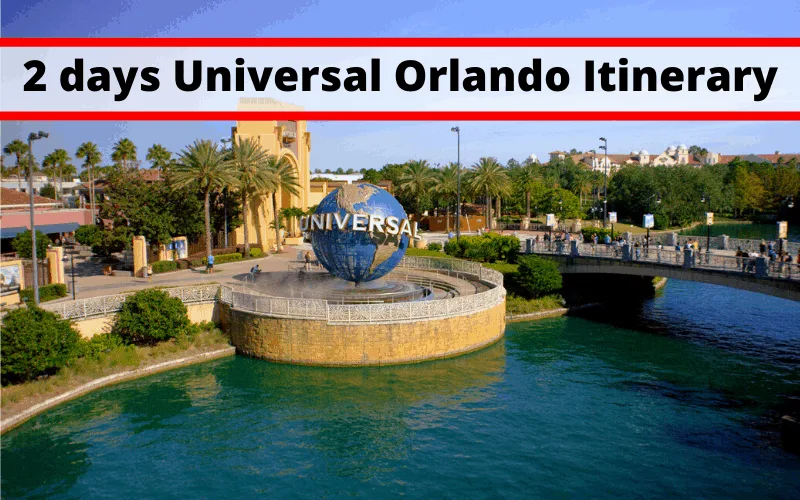 Making the most of two days at Universal Orlando Resort. Today we are looking at a fun-filled, jam-packed two days at Universal Orlando itinerary.
How to ensure your trip to the Wizarding World of Harry Potter is a success!
While Universal Studios' theme is "bringing movies to life", it's no secret that the majority of each park is Harry Potter. They are the first thing people think of when they plan their Universal Orlando holiday and they are the best part of any touring plan.
Today we are looking at how to get the most out of your Universal Orlando holiday while also focusing our efforts on accomplishing everything at Wizarding World of Harry Potter.
This post may contain affiliate links.
To which I earn a small commission, at zero cost to you!
Find more info in our
Privacy Policy
.
What time does Universal Orlando open?
The official opening time can fluctuate throughout the year, between 8-9 am, and closing between 8-10 pm.
How much does it cost to go to Universal Studios in Florida?
1 Park, 1-day ticket can start at $119/per adult, but we strongly suggest the 2 parks, 1-day ticket at $174/per adult, or the 2 parks, 2-day ticket for $294/per adult.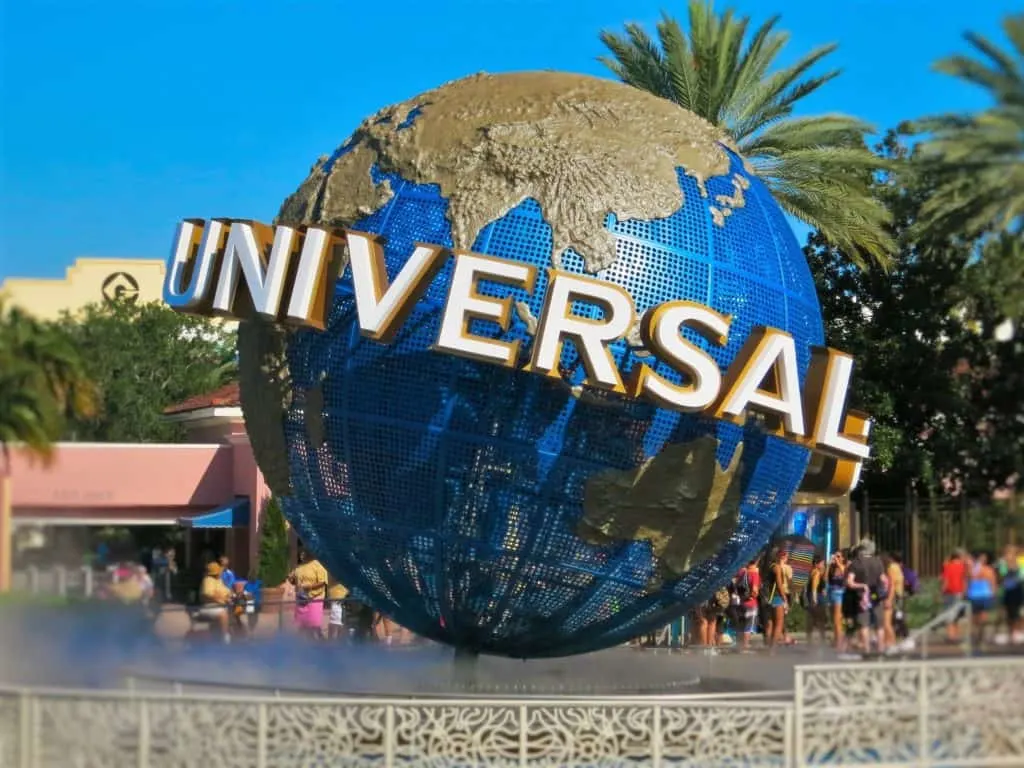 Universal Studio Orlando 2 Day Itinerary
Purchase Tickets Online and Download the Park Map
Purchase tickets, download a park guide and map out your day prior to coming to Universal Studios Florida.
To maximize your time at Universal Studios, we suggest Premier Hotels for your accommodations. Not only are they incredible resorts to stay at, and incredibly close to the parks, but you will receive Express Passes for every member of your party for the length of your stay, including arrival and departure day. All you have to do is buy an entrance ticket.
Get an Early Start
Try to arrive forty-five minutes prior to the gates opening. If eligible for early park admission, then take advantage of the opportunity.
Guests With Early Park Admission
As covered more in-depth in our Early Park Admission post, guests with Early Park Admission will ideally visit both Harry Potter and the Escape from Gringotts and Despicable Me Minion Mayhem during Early Park Admission.
Arriving 30 minutes before the beginning of the early hour should be sufficient to fit both of those in most days. If you can only visit one, we recommend visiting Despicable Me Minion Mayhem early and Gringotts second.
Getting Early Park Admission
If you can't swing a Premier hotel into your budget, all Universal onsite hotels offer Early Park Admission as part of their onsite benefits. Furthermore, guests staying offsite who purchase their tickets with a travel agent will have access to Early Park Admission free of charge as part of their Travel Agent purchase.
Express Pass
It is not always necessary to purchase an Express pass for your Universal Studios vacation. Depending on the time of year, and even day of the week, the crowds may be just low enough to handle the standard queue with a great touring plan.
There are times when you can't avoid high crowd days, like March Break, and the Express Pass starts to look particularly attractive. As mentioned before, Universal Premier Hotels offer a complimentary Express Pass as part of their onsite hotel benefits package. We strongly suggest you weigh your options and see which ticket (and resort) option best fits your family's touring plan.
Universal Studios – Day 1
Since the simple task of purchasing tickets with a Travel Agent will guarantee you early access to the Wizarding World of Harry Potter, we are going to assume you have Early Park Admission to Universal Studios and create a 2 day, 2 parks, Hopper itinerary to experience everything you possibly want to see.
Note that attractions with (SR) indicate Single Rider options, and (EP) indicates Express Pass-eligible
Harry Potter Morning
Arrive between 7-7:30 am. Get through the gates, pass security.
8 am Doors open for Early Admission, which you have
Head straight to the back for Harry Potter and the Escape from Gringotts (SR/EP). The queue may say 30 minutes but this is the shortest it will get so take advantage of it.
Ollivanders
Knockturn Alley
Gringotts Money Exchange in Carkitt market
The Tales of Beedle the Bard in Diagon Alley (Mar 13 – Mar 28: 10:00am, 11:00am, 12:00pm, 2:30pm, 3:30pm, 4:30pm (ASL), 6:00pm, 7:00pm, 8:00pm)
Lunch at Leaky Cauldron around 11:30 am before it gets busy
Florean Fortescue's Ice Cream Parlour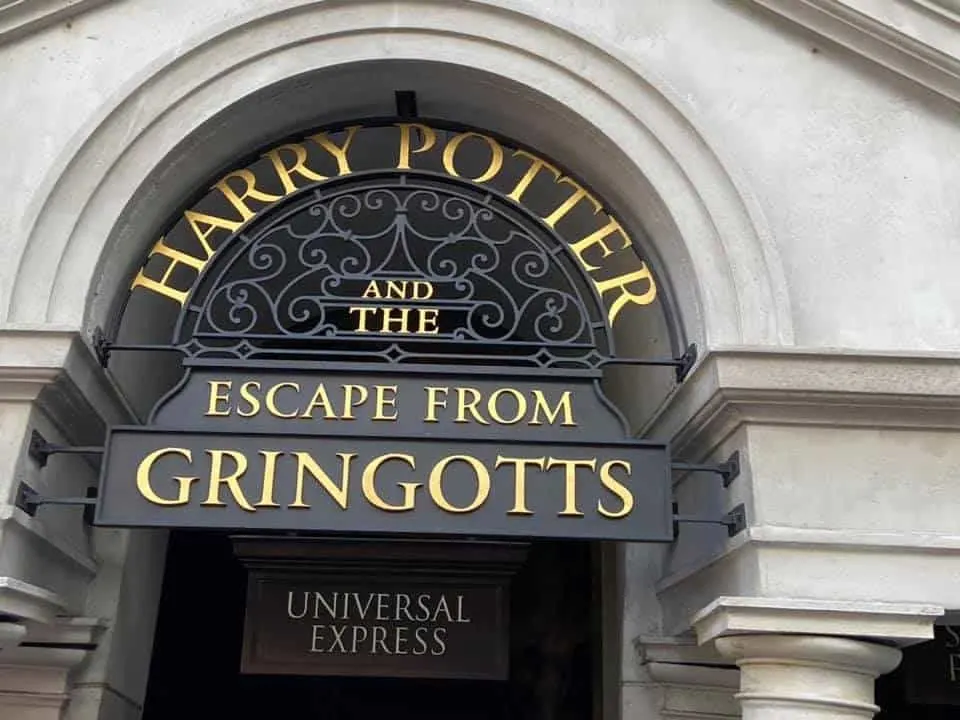 Finish the Park in the afternoon
Men in Black Alien Attack (SR/EP)
The Simpsons ride (EP)
Woody Woodpecker 's Nuthouse Coaster (EP)
ET Adventure (EP)
Hollywood Rip Ride Rockit (SR/EP)
Despicable Me (EP)
Race Through New York starring Jimmy Falon (EP)
Transformers: The Ride 3D (SR/EP)
Fast and Furious – Supercharged (EP)
After Dinner
Take Hogwarts Express to Hogsmeade. You will need the Park-to-Park ticket in order to experience the Hogwarts express. If you do not have this ticket option, visit the castle tomorrow when we explore Islands of Adventure.
Nighttime Lights at Hogsmeade Castle. Start at 8:15ish and last 5 minutes, ongoing until the park close at 9.
Islands of Adventure – Day 2
Early Park Admission is not in each park every morning. There are weeks where it is simply only at one Park. In this instance, if you have the choice, start with the park that is holding Early Park Admission.
Arrive around 8:30 am for security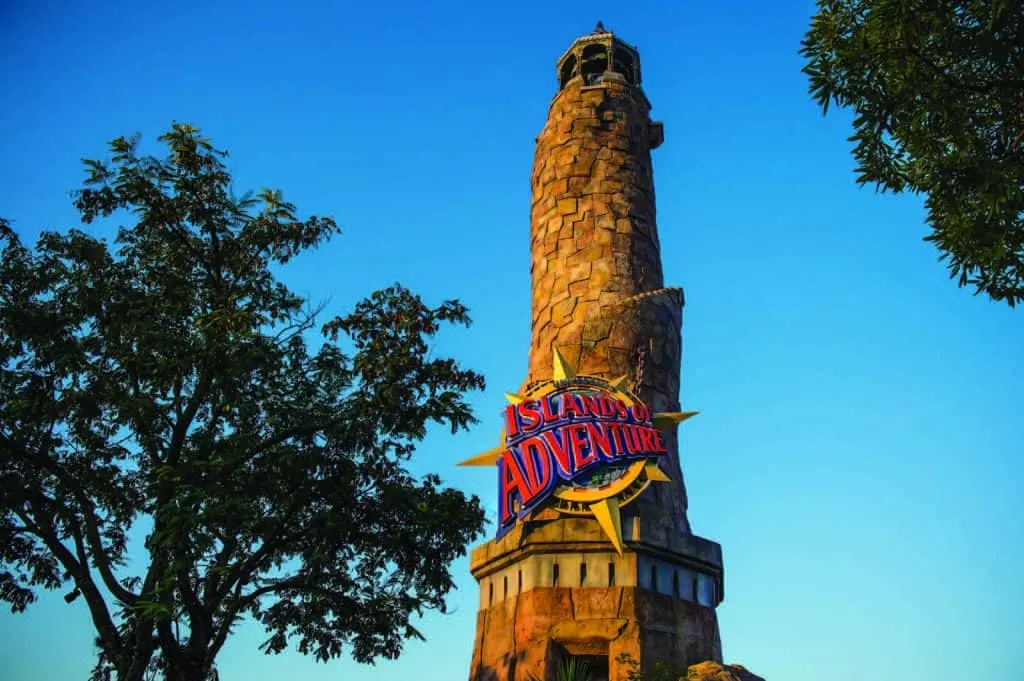 Harry Potter Morning
Race to Hogsmeade vis Seuslanding
Hagrid's Magical Creatures Motorbike Adventure (SR) – may start with a 30-minute wait but it can be up to 2 hours later in the day. Check the app in case the ride doesn't open first thing in the morning, it has technical difficulties sometimes
Harry Potter and the Forbidden Journey (SR/EP)
Filch's Emporium of Confiscated goods
Flight of the Hippogriffs (EP)
Shop around
Triwizard Spirit Rally 10 am and every 30 minutes after
Lunch at the Three Broomsticks 11:30 am before the crowds
Hog Heads Pub for Butterbeer
Finish the rest of the Park after lunch
If the wait times aren't too crazy, or you have the time to spare, we suggest going a little out of order and hitting the attractions with the shortest wait times. If they are all long, pick your favourite and prioritize your time.
This is when we would recommend using your Express Pass. If the lines are out of hand and you haven't purchased an Express Pass yet, feel free to visit Guest Services at the front of the park.
Jurassic Park River Adventure – Super popular (EP)
Pteranadon Flyers
Skull Island; Reign of Kong (SR/EP)
Dudley Do-Right's Rip Saw Falls – Super Popular (EP)
Popeye
The Amazing Adventure of Spiderman (SR/EP)
Storm Force (EP)
Incredible Hulk Coaster (SR/EP)
Seuslanding (EP)
After Dinner
Hogwarts Express to Diagon Alley at night
Download Your Printable Copy – Park to Park Universal Studios 2 Day Itinerary… Click Here
Your Thoughts...
Please share your thoughts in the comments or reach out on social media...We would love to hear from you.
Follow Mouse Travel Matters for Disney Parks news, the latest info and park insights, follow MTM on Twitter, Facebook, and Instagram.
You May Also Like…
Universal Orlando Early Admission Overview
Everything You Need to Know to Plan a Universal Studios Orlando Vacation
Universal Studios with Toddlers