Last Updated on February 22, 2020
With all the details coming from Disney about Star Wars: Galaxy's Edge, and you can click here to read the latest details.
For those who are unfamiliar with Galaxy's Edge, the new attraction will take you inside the world of Star Wars with your own story and missions which is more immersive than just an open theme park where you wander around to various shops and rides.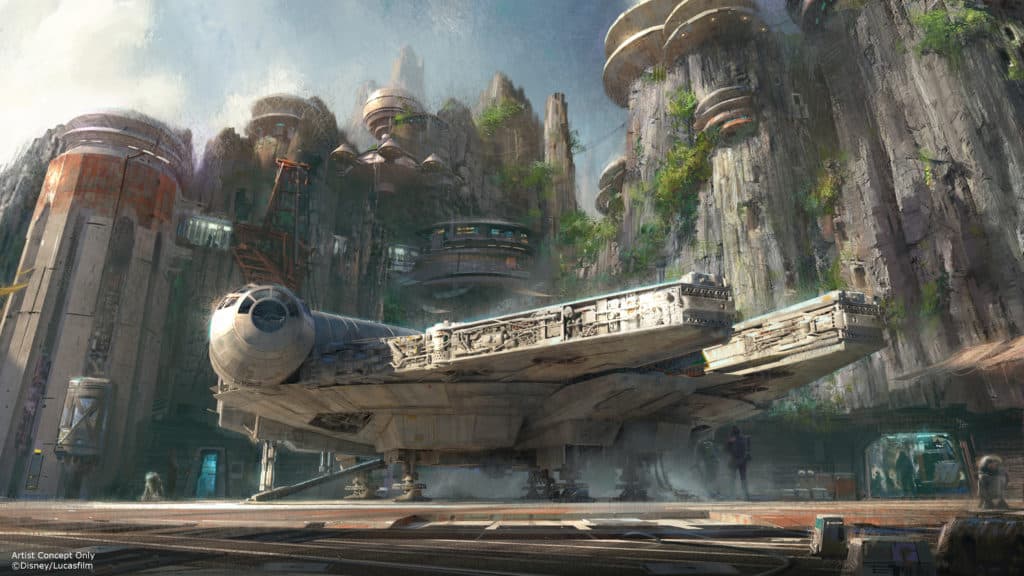 Disney's Galactic Nights event at Hollywood Studios at Walt Disney World in May 2018, added new details. Our list includes details from the December 2017 panel which pre-dates Mouse Travel Matters.
Mouse Travel Matters presents 25 Things to Know about Star Wars: Galaxy's Edge.
The action takes place on the new planet of Batuu.
Specifically, it is set to be a remote frontier outpost that has become the perfect home for the underworld and a thriving spaceport.
The village you'll be visiting is called Black Spire Outpost.
Your Star Wars Story will be yours to discover as you walk through the attraction.
Its size and scale are unprecedented. The accuracy and detail level on everything is a big deal. With the movies, it is easy to cheat they scale a 360-degree experience does not allow for that. It has to look 'for reals' from every angle.
A full-sized Millennium Falcon will be docked at the spaceport, so you don't have to worry.
You will not only be behind the controls of the Millennium Falcon in one of the stories, you will board the Falcon itself! It is set to be a focal point of the new park.
Another ship will represent the resistance and have its own ride attraction placing you in a battle between First Order and Resistance forces.
Star Wars: Galaxy's Edge is rapidly advancing on a 14-acre development.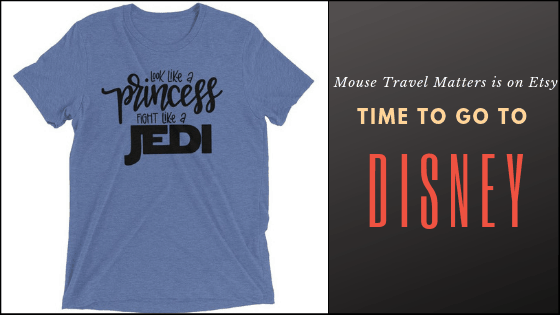 The global scale of this project is epic with 5000 people globally working on bringing this project to life at both Disneyland and Walt Disney World from constructing vehicles to props to set design and more.
They've been working with fabrication shops and experts in Asia and around the world to have things built to size and scale.
They have built full-size AT-ATs. Yes—plural. They promise to be imposing and intimidating.
Like any good Star Wars story, not everything is going to go according to plan on your mission.
There will be another ship in addition to the Millennium Falcon, a Resistance troop transport.
There are two ships at Galaxy's Edge, you can take a journey on. But there will be more than two ships to discover in the land.
When you call someone about Star Wars it's not tough to get people and companies to pitch in. One of the panellists noted, when Disney calls about Star Wars, there is "nobody that doesn't want to take that call".
Galaxy's Edge content is being developed alongside the movie production in the UK, so you will be seeing film-accurate prop reproductions and set dressings when you visit.
Props and set dressings are being gathered from all over the world from California scrapyards to markets in Asia.
A special character Nien Nunb returns to join you on your adventure. Nien Nunb, a fan favourite, was previously in Return of the Jedi and The Force Awakens.
Disney has pulled out all the stops including finding the original voice actor for this character, travelling as far as Kenya to get the original Nien Nunb voice actor to record new lines.
The Disney Imagineers have stated. The challenge is doing it as well as the hardcore fans who have been doing Star Wars props such as blasters, helmets, costumes, and fan art for 40 years "We are trying to keep up with you (The Fans)". And to the fans, it was stated: "We are trying to do it as good as you.".
They will have a come to life creature stall in the shopping market and you might even get to take one home. Also, bringing a loth-cat to life and perhaps you can bring one home.
Characters that have never existed before outside the books and animated series, will be brought to life.
Disney Imagineering's goal is to make Black Spire Outpost feel like a real location.
This is the largest land most cutting-edge expansion Disney has ever done.
Coming to Disneyland and Walt Disney World in 2019. "Why build one, when you can build two at twice the price."
They imagined there used to be mammoth trees and then those trees petrified and became rock. There's on central spite that was unique and blacker and became a waypoint for criminals. This is where your adventure begins.
Star Wars: Galaxy's Edge arrives at Disneyland Resort in summer 2019 and at Walt Disney World in fall 2019.
Watch the full Galaxy's Edge presentation from Galactic Nights below:
Excellent coverage via BigFatPanda
Your Thoughts...
Please share your thoughts in the comments or reach out on social media...We would love to hear from you.
Follow Mouse Travel Matters for Disney Parks news, the latest info and park insights, follow MTM on Twitter, Facebook, and Instagram.