Last Updated on February 22, 2020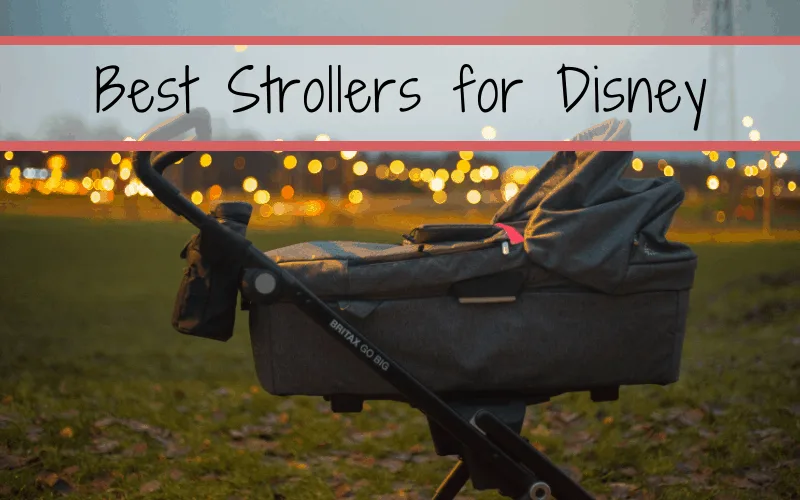 For those seasoned Disney Fanatics and those that have made the important decision to visit Disney Parks, now we must make a choice of which stroller for Disney is best.
You may already own these strollers and are looking at the latest model or looking to purchase a new one. Renting or borrowing one from a friend is also an option you can look at.
This post may contain affiliate links.
To which I earn a small commission, at zero cost to you!
Find more info in our
Privacy Policy
.
Make sure to checkout our Top 10 Things to Look for in a Stroller for Disney & Theme Parks! These are our 10, we think, must-have features.
Below are Mouse Travel Matters recommended best strollers for Disney & theme parks.
Baby Jogger Anniversary City Stroller, Mini GT Single
Our pick for the most compact stroller for Disney!
We often search forums and around the web for the most compact lightweight strollers for Disney World or any other theme park. Many Disney fans have varying brand likes and dislike when it comes to there children's transportation and napping needs. Whether rolling around Disney World Orlando, Disneyland Paris or Disneyland in Hong Kong this is certainly a very compact stroller for Disney & theme parks. Remember this one has the tough features of a jogger such as all-terrain wheels but the City Mini GT is not intended for jogging.
With its lightweight and durable style, this stroller would be great for navigating the Disney transportation system at Walt Disney World.
---
BOB Rambler Jogging Stroller
Our pick for the best long lasting stroller for Disney days!
This is our well owned and best long lasting stroller for long Disney days. You need the best so look no further than BOB. Designed for all-day all-terrain comfort these is, in Mouse Travel Matters opinion, the best all-around stroller for Disney & theme parks.
If you are okay with the premium price for a BOB stroller and are an avid runner or hardcore Disney fan, this stroller will last for years. Plan on owning this stroller for 7 years, that's how long ours has lasted.
If you are headed to the beach or loading on to the Disney bus, this one is for you. A lot of Disney runners will find them a comfortable fit for Disney days.
During a busy day in Disneyland Paris, we start our mornings with a run to Ratatouille: The Adventure for FastPass and a chase of the children around Toy Story Playland.
With their inflatable tires and mountain bike style suspension system the kids will benefit from a smooth ride and great sleep spot.
This stroller is travel system ready and fits from birth to 75 lbs (34 Kg)
---
Chicco Mini Brave Plus Lightweight Stroller
Our fan favourite pick for a small lightweight stroller for Disney Parks!
For us, we consider this a simple lightweight stroller for Disney World. Well, we like the high mileage abilities of some stroller for Disney & theme parks, sometimes we just need a simple small stroller for a day in the park. With an adjustable removable canopy for when humidity and temperatures are high, this lightweight design also offers some storage space.
This one even has a parent cup holder.
---
The posts and pages of Mouse Travel Matters
do contain affiliate links that we earn a small commission for,
they come at no extra cost to you!
Hygiene Tip.
Even with the Best Strollers for Disney, have to be clean, after hours of walking, and kid or baby messes, consider your hygiene needs when using any device, stroller or children items. Being sick at Disney would suck.

Your Thoughts...
Please share your thoughts in the comments or reach out on social media...We would love to hear from you.
Follow Mouse Travel Matters for Disney Parks news, the latest info and park insights, follow MTM on Twitter, Facebook, and Instagram.
You May Also Like…