Last Updated on July 27, 2022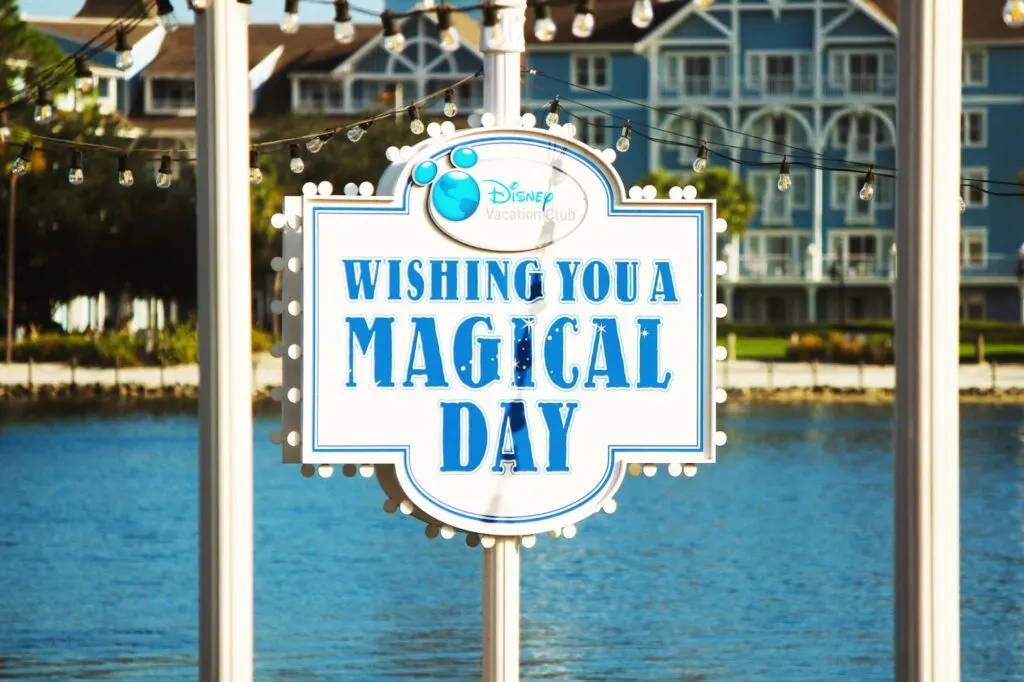 If you've taken tons of Disney vacations, you might think you know what Disney Vacation Club is all about. However, if you're serious about becoming a DVC member, you need a bit more inside information. Joining DVC is a big decision to make, so it's really important to learn the ins and outs of DVC before committing.
One of the first things you'll need to decide is whether you want to buy DVC points directly from Disney or from the resale market. Buying a Disney timeshare from a resale company has its perks, but there are also some downsides to buying resale points. To learn more about buying and selling DVC points on the resale market, keep reading!
About Disney Vacation Club
Disney Vacation Club is one of the most popular vacation clubs and for good reason! Disney is known for its world-class hospitality and attention to detail, which continues into each DVC resort. In short, Disney Vacation Club is a timeshare ownership program. You might have an old-school idea of what a timeshare is, which probably includes returning to the same unit for the same week each year. In actuality, timeshares have come a long way and some of the most trusted hospitality brands offer timeshare ownership. These modern vacation ownership programs are often points-based, which offers flexibility to timeshare owners. They can choose to travel to different resorts during different times of the year.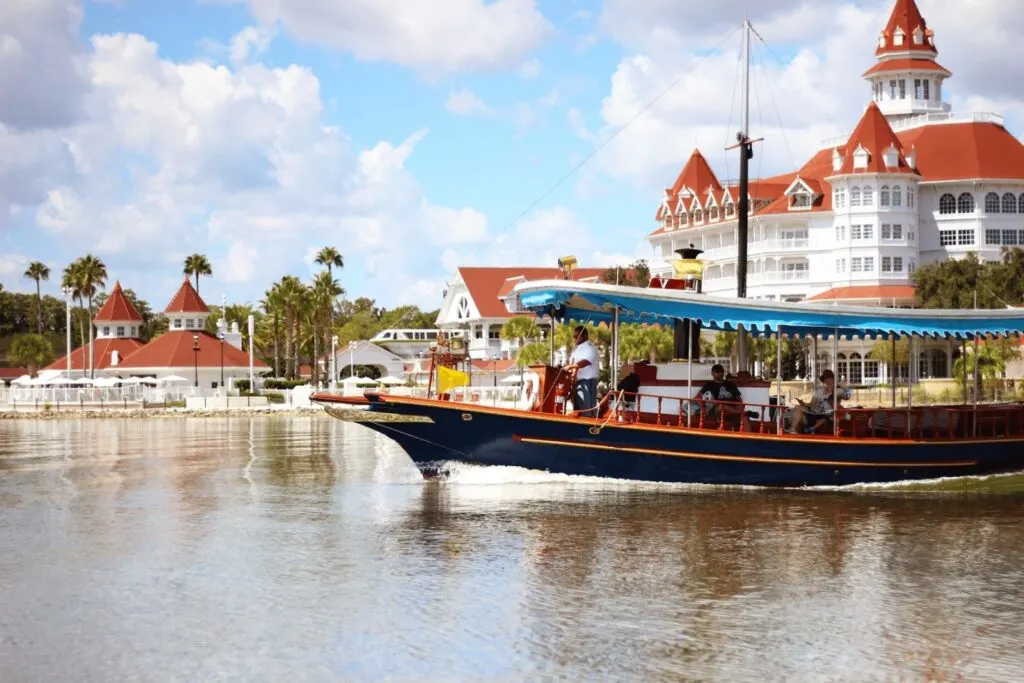 DVC members can choose when and where they use their points each year. There are currently 15 DVC resorts; ten on Walt Disney World property, one on Disneyland property, one in Vero Beach, one in Hilton Head, and one in Oahu. Some resorts even have multiple DVC options on property. The current Disney Vacation Club resorts are:
Disney's Animal Kingdom Villas (Jambo House/Kidani Village)
Boulder Ridge Villas at Disney's Wilderness Lodge
Copper Creek Villas & Cabins at Disney's Wilderness Lodge
Aulani Resort & Spa
Bay Lake Tower at Disney's Contemporary Resort
Disney's Beach Club Villas
Disney's Boardwalk Villas
Disney's Hilton Head Resort
Disney's Old Key West Resort
Disney's Polynesian Villas & Bungalows
Disney's Riviera Resort
Disney's Saratoga Springs Resort
Disney's Vero Beach Resort
The Villas at Disney's Grand Californian Hotel
The Villas at Disney's Grand Floridian Resort
About The Timeshare Resale Market
An option for DVC owners looking to sell their points is selling on the timeshare resale market. By buying DVC points directly from a previous owner on the resale market, buyers can save money. While DVC's cost per point increases over time even on the resale market, buyers can still save money buying resale rather than buying points directly from Disney. Take a look at Fidelity Real Estate's average DVC resale cost per point to see how DVC value has increased on the resale market. Buyers can take magical vacations each year for less! Of course, buying DVC points on the resale market has both advantages and disadvantages that are important to note.
Perks of Buying DVC Resale
Buying DVC points on the resale market can save you hundreds, if not thousands, of dollars. This is the most notable perk of buying from a resale market. The price per DVC point on the resale market is substantially cheaper than the price per point when you buy directly from Disney. No matter what, buying Disney Vacation Club points is a big financial decision. The upfront cost of the points can be thousands of dollars and there are yearly maintenance fees that must be paid. So, while buying DVC points resale can save you money, buying a timeshare is always a serious decision to make.
Another perk of buying DVC points resale is that there are no minimum amount of points per contract. This makes it easy for current DVC members to add more points to their ownership. That perk is great if an owner is just looking to broaden their options when booking their next Disney trip. Keep in mind that in order to be considered an active DVC member (and qualify for a Blue Membership card,) you need to own at least 150 total points.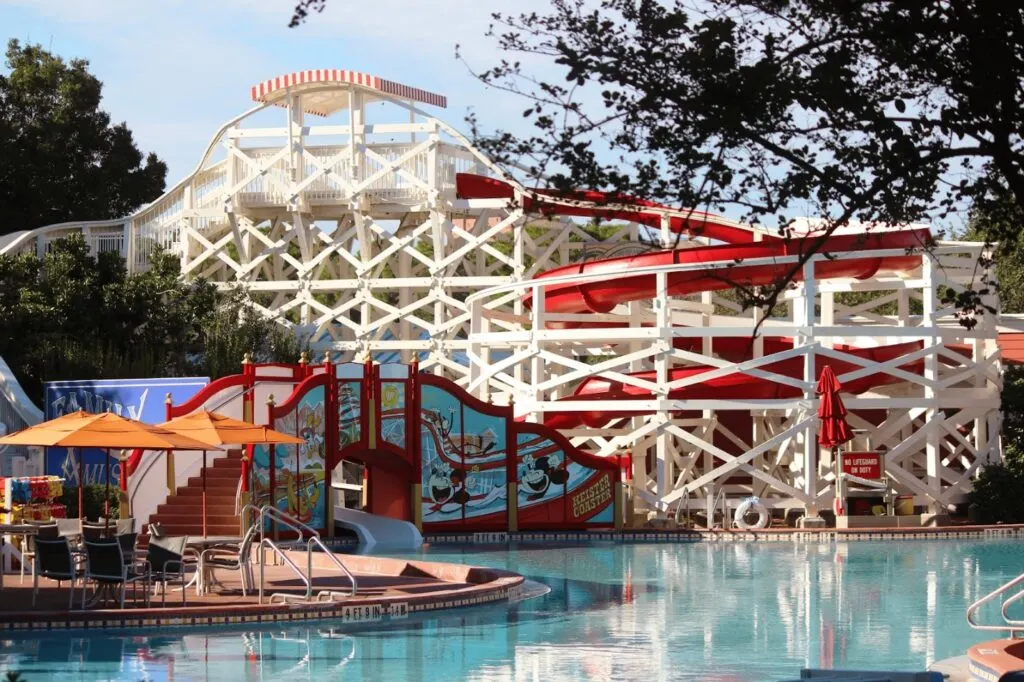 Of course, the biggest perk that comes along with owning DVC points is taking magical vacations every year! DVC members will experience incredible amenities including close proximity to Disney's theme parks, spacious villas, beautiful pools, and more! These perks are available to all DVC owners, no matter if they bought their points resale or not.
Cons of Buying DVC Resale
There are perks to buying DVC points resale, but there are also cons to expect! There are some perks that are not available to owners who purchased their points resale. There are exclusive discounts on park tickets, merchandise, and dining that are not available to owners with only resale points. While buying your DVC points resale will save you money upfront, you might not experience the savings other DVC members have during your vacation. If discounts on dining and merchandise are super important to you, that's something to consider when buying DVC points.
Disney Vacation Club has implemented some restrictions on resale purchases. Contracts purchased on the resale market for the "original" DVC resorts will only be valid for any of those resorts. This means that points will not be able to be used at Disney's Riviera Resort or any other DVC resort that opens in the future. In addition, resale points bought for the Riviera resort can only be redeemed at that resort. This is certainly a major restriction and is important to note when buying resale points.
Before You Buy
Before you decide to become a Disney Vacation Club member, there are things to consider before you commit. Of course, buying any timeshare is a major financial decision. Make sure that becoming a DVC member will not become financially draining for your family before buying points. Again, keep in mind that there are yearly maintenance fees that are mandatory. If you believe that you will use your points every year, then it may be beneficial for you to join DVC. If visiting Disney resorts each year is already something you do, then joining DVC can definitely save you money in the long run.
About Fidelity Real Estate
This informative guest post about Timeshares was created by Lauran McGee of Fidelity Real Estate, the views expressed in this post content belong to the content creator and not to Mouse Travel Matters, its affiliates, or employees.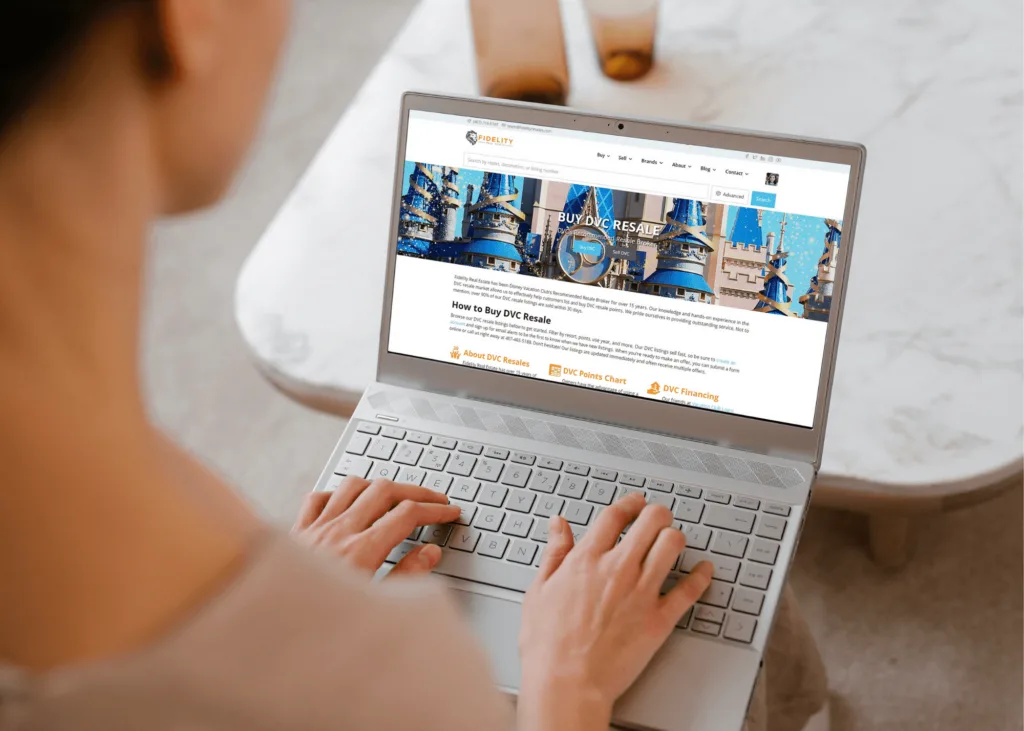 ​​If you're looking to join Disney's Vacation Club for less, Fidelity Real Estate can help. Fidelity offers DVC resale contracts, so you can save money when buying points. They also offer financing options, which can help make becoming a DVC member easy! Fidelity Real Estate is one of Disney's Recommended Real Estate Brokers for DVC resale. Fidelity has been connecting buyers and sellers in timeshare resale transactions for over 20 years. You can browse listings on their website for points at every Disney Vacation Club resort.
You May Also Like…