Last Updated on July 27, 2022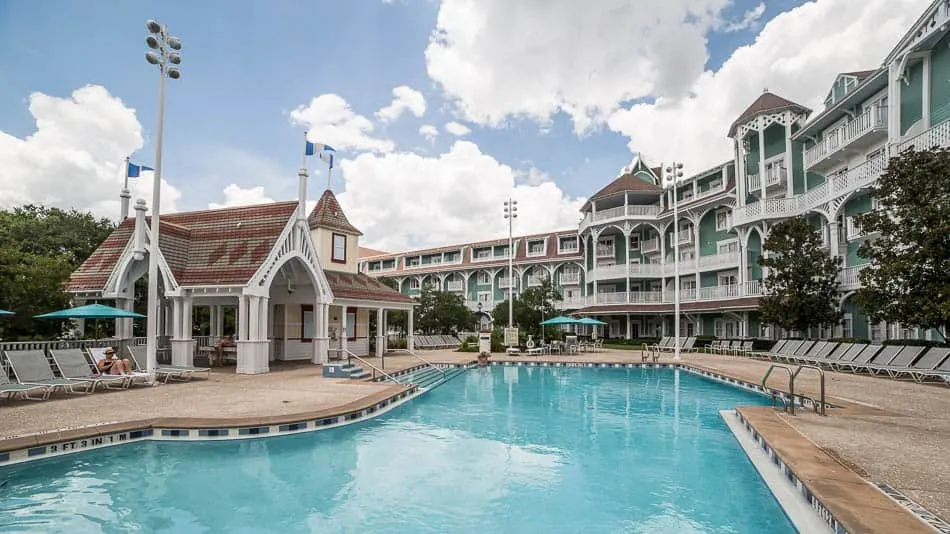 The Disney Vacation Club (DVC) offers an affordable way for Disney fanatics to enjoy annual vacations with prime access to their favorite parks and attractions while staying in gorgeous resorts with well-equipped accommodations. Since the program is a points-based membership (meaning you use a certain allotment of points to book your getaways) instead of the typical week based timeshare membership (meaning you must book an entire week), it's extremely flexible for families to plan the perfect vacation each year.
To become a DVC member and gain access to the DVC perks and resorts, you can purchase DVC points directly from the developer, or you can choose to buy Disney Vacation Club points resale through a private owner and save thousands. Points are used like currency, and the more points you own, the more vacation options you have. Use your points to book your vacation at any of the Disney Vacation Club resorts and then choose the days or weeks that are best for you. You have the option to utilize your points for multiple short getaways or a longer annual trip.
If you decide you want to buy DVC points, you'll find that many resorts are completely sold out. Luckily, you can uncover incredible discounts on Disney timeshare resales and even rental units on reputable online marketplaces. The Disney Vacation Club cost can be significantly less on the secondary market, with discounts upwards of 70% off retail. To learn more about how to buy or rent a Disney timeshare through a private owner, visit the unaffiliated reseller, SellMyTimeshareNow.com. They've been in the timeshare resale business for more than a decade, and have helped sellers, buyers, and renters find comprehensive vacation solutions in an efficient and affordable manner.
Disney Vacation Club Resorts
The Disney Vacation Club offers an impressive portfolio containing 14 resorts for guests to choose from. If you're looking to visit the Walt Disney World campus in Orlando, Florida, you'll find ten DVC properties: Animal Kingdom Villas, Bay Lake Tower at Disney's Contemporary Resort, Beach Club Villas, BoardWalk Villas, Villas at Grand Floridian, Old Key West, Saratoga Springs, Boulder Ridge Villas at Wilderness Lodge, Copper Creek Villas & Cabins at Wilderness Lodge and the Polynesian Villas and Bungalows.
For a west coast Disneyland experience, you can visit the Villas at Grand Californian located conveniently in Anaheim, right near Disneyland.
You can even experience an amazing Disney beachside experience with three coastal locations: Disney's Vero Beach Resort in Vero Beach, Florida; Aulani, a Disney Resort and Spa, in Oahu, Hawaii; Disney's HIlton Head Island Resort on Hilton Head Island, South Carolina.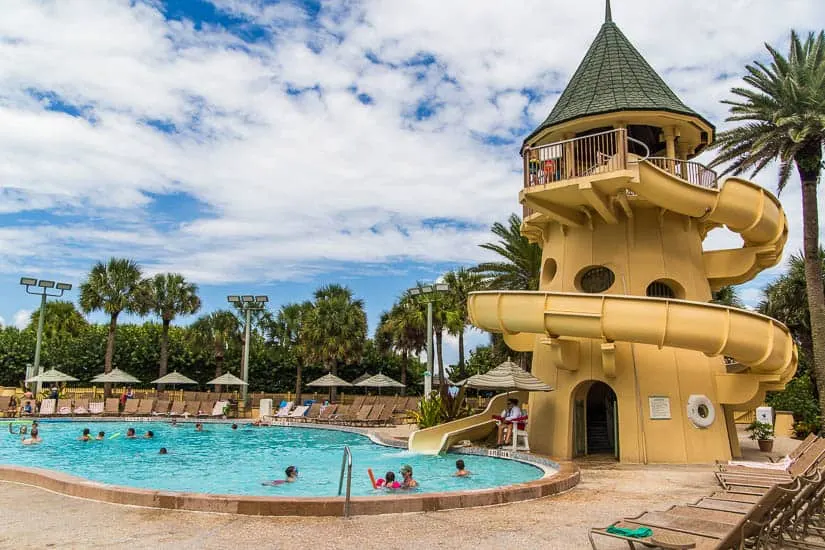 Disney Vacation Club Accommodations
The Disney Vacation Club offers a wide selection of family-friendly accommodations in different sizes and styles to suit any sized party. The units often have themed decor that matches the resort and offer the Disney magic flair that you know and love.
Deluxe studio units are commonly found at all DVC resorts and can sleep four guests comfortably. They include conveniences like mini refrigerators and microwaves and multiple queen beds. Some of the resorts even have studios with pull-down twin beds to sleep an added fifth guest.
For families wanting more room and added privacy, there are one- and two-bedroom villa options. These feature a full kitchen, spacious living room, a dining table, a master bedroom with a whirlpool tub in the bath, and en-suite laundry machines. These units sleep four to eight guests but offer much more floor space for a more relaxed and homey atmosphere.
A select number of resorts offer three-bedroom grand villas that comfortably sleep 12 guests. The luxurious and large accommodations have three private bedrooms, a full kitchen, laundry facilities, and more. They also usually have four bathrooms, giving larger groups added convenience.
Certain Disney Vacation Club resorts also offer specialty accommodations that coincide with their resort's theme. For example, Saratoga Springs Resort features treehouse-style accommodations that can sleep nine, the Disney Wilderness Lodge has cabins for eight guests, and the Disney Polynesian Villas & Bungalows have bungalow-style suites that accommodate eight. These specialty rooms provide guests with a unique vacation experience that adds to the magic of the resort atmosphere.

Disney Vacation Club Rentals
One of the best ways to enjoy cheap Disney vacations is by renting a DVC timeshare on the secondary market. Owners will advertise their DVC timeshare for rent if they are unable to vacation on any given year. Usually, this is done to cover their annual fees, meaning you can snag an incredible deal on an exceptional Disney week-long vacation.
Renting a DVC timeshare is not only a low-cost way to do Disney in style but also a great opportunity to experience the accommodations and other benefits of owning a DVC timeshare. So if you don't want to break the bank, shopping Disney timeshare rentals by owner is a great option for you and your family to experience the magic of Disney.
How to Rent DVC Points
To rent DVC points, simply visit a reputable online reseller like SellMyTimeshareNow.com. From there, you can search for Disney Vacation Club rentals and filter the results to meet your needs. If there is a specific price range you want to stay in, you can choose to only view available units at that price point. You can also narrow results down by specific resort or even unit size, to ensure you can find the perfect match for your getaway. Be sure to start looking for your rental as far in advance as possible so that you can have the most options for booking your trip.
Renting DVC points also saves you much more for your money. Enjoy the lavish, spacious accommodations, fun resort amenities, and convenient locations for around the same price as an average area hotel. Therefore, not only will your trip be much more affordable, but you'll get a lot of value for the price you pay.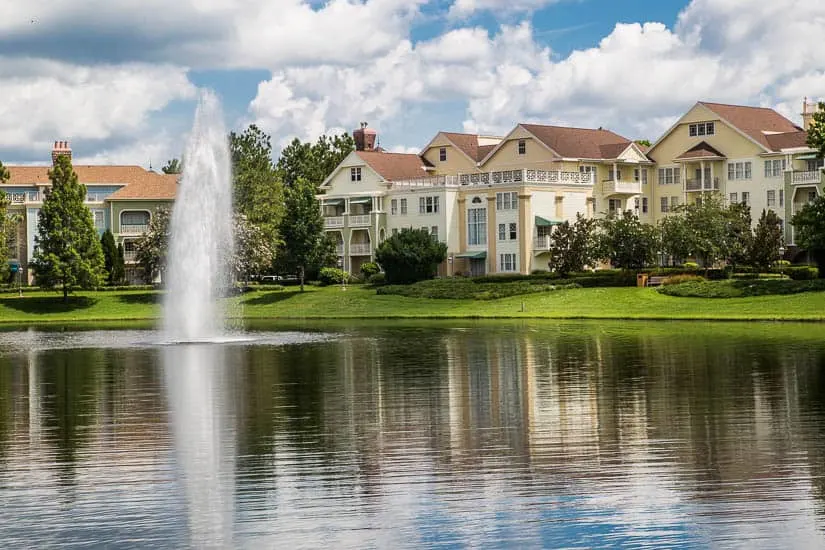 How to Purchase DVC Points by Owner
Whether you've experienced DVC resorts already, or just want to dive into ownership, Disney timeshare resales are a wonderful option for obtaining a club membership. Buying DVC points on the secondary market will undoubtedly save you thousands while giving you the opportunity to experience many of the amazing DVC membership perks like Extra Magic Hours and use of Disney's Magical Express Bus.
Buying DVC points is a lot like renting them. You can search online for DVC resale inventory and narrow the searches by the number of points you want to own, price, and more. Another benefit of buying resale is the ability to make an offer to the current owner. Many owners are motivated to sell and are willing to work with you to find a price that is suitable to both parties.
Once you purchase your DVC points, you are able to use them to reserve your annual getaway and enjoy a lifetime of magical trips with your family.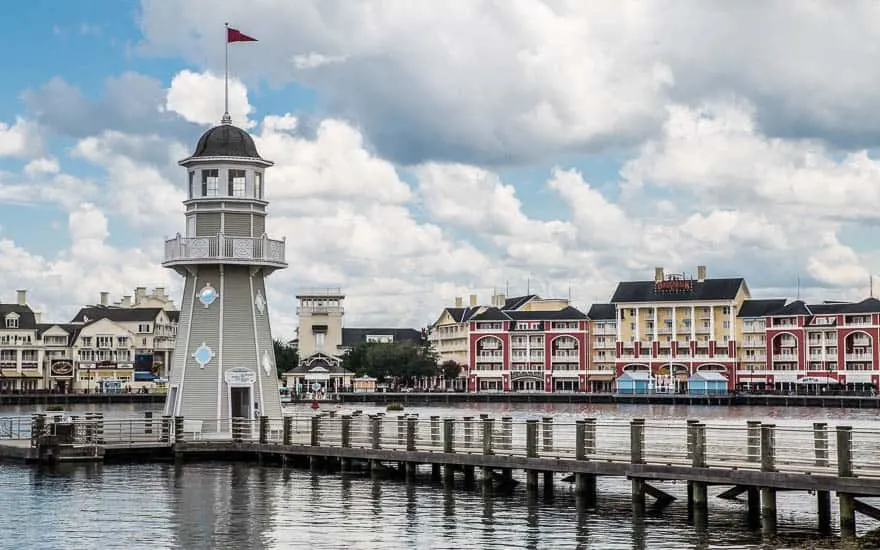 Is the Disney Vacation Club Worth It?
If you and your family love Disney and are looking for a flexible and affordable way to experience the magic of the parks each year, the DVC is definitely for you! These properties are truly luxurious while offering fantastic family-friendly amenities and plenty of Disney magic. The Disney Vacation Club takes a Disney vacation from ordinary to extraordinary. Whether you are looking for a one-time DVC rental trip, or want a lifetime of incredible Disney vacations, you can save big on Disney Vacation Club timeshares by shopping the secondary market.
Your Thoughts...
Please share your thoughts in the comments or reach out on social media...We would love to hear from you.
Follow Mouse Travel Matters for Disney Parks news, the latest info and park insights, follow MTM on Twitter, Facebook, and Instagram.
You May Also Like
5 Quick Reasons for and Against Buying Disney Vacation Club Points
Disney Culture. Around The World, Visiting Every Disney Property
Making Star Wars: Galaxy's Edge // Details Revealed