Last Updated on July 27, 2022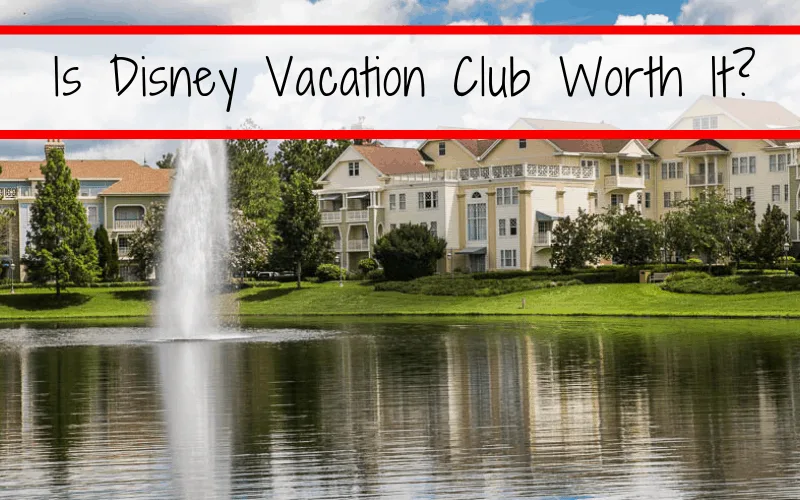 So is Disney Vacation Club worth it? We dive into the pros and cons of membership to find out. Includes cost, resale by owner, reviews and rentals.
Disney Vacation Club (DVC) is a Disney time-share program that comes with a ton of perks, including the ability to rent out your timeshares when you aren't visiting a Disney property. Today, we are looking into the pros and cons of purchasing Disney Vacation Club points.
If you plan on visiting Disney more than once a year, and for a substantial amount of time with your family, Disney Vacation Club has probably come across your radar once or twice.
Disney Vacation Club Cost & Other Pros & Cons
The decision to buy a Disney Vacation Club membership can be a gruelling process, especially if you're sitting across the table from a friendly sales representative, who has been showing you the benefits of ownership for the past hour.
Sure, Disney Vacation Club provides great experiences for families from all over the globe, but is it right for you? Below, you'll find five reasons to buy DVC and five reasons not to buy. Only you can determine which category fits you.
How Does Disney Vacation Club Work?
DVC operates on a "points" system that allows members to use their points in a flexible fashion at any of the DVC resorts. Those who have purchased their DVC points directly from Disney (or purchased resale DVC points prior to 3/21/11) can also use those points at Disney resort hotels in California, Florida, France, Hong Kong, Japan, the Disney Cruise Line, and other (non-Disney) vacations.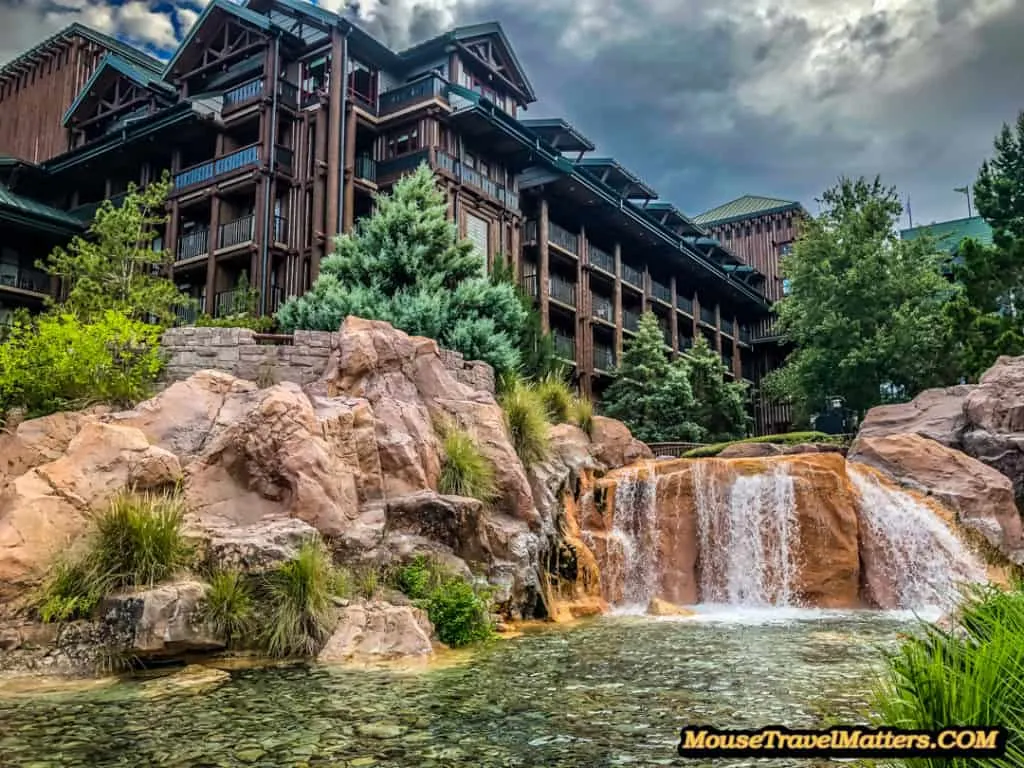 While Disney likes to emphasize the flexibility of the points system and your ability to use them outside of Disney, the reality is that the most cost-effective use of DVC points is at the DVC resorts. Using points for cruises or regular hotel rooms just doesn't give you as much "bang for your buck." For that reason, DVC membership generally is not worth considering unless you plan to stay at a DVC resort at least every other year.
Disney Vacation Club Review
It's true that at times it can be hard to get what you want but the trick is to plan what you want in advance and then go for it.
The biggest perk for most is the cost. Sure, it's expensive and guests need to visit at least every other year to make it all worth it in the end but those that choose to buy into the Time-share system are guests that plan on coming back year after year. And when you look at the size of your resort room vs paying out of pocket, a DVC room is always the better deal.
How much is a Disney Vacation Club Membership?
Remember, this is a Time-Share. You can buy resale, buy someone out of their contract, but it is never the same as buying it directly from Disney. Sure, it's half the cost, but there are half the perks as well.
The exact amount for membership is determined by how many points you want as well as your choice of resort homes. People who purchase directly through Disney are required to spend upwards of $11,500 right now.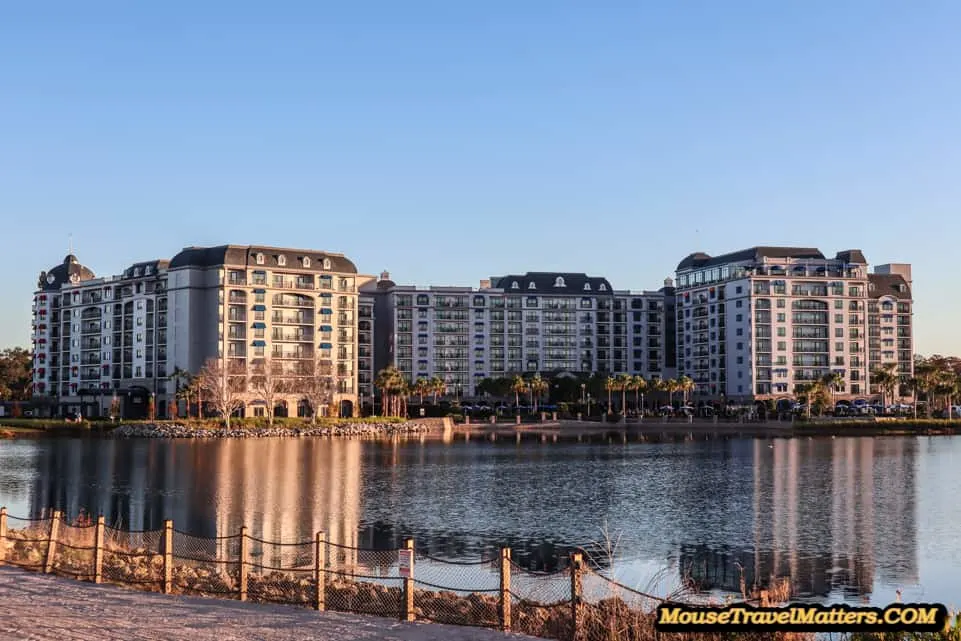 Disney Vacation Club Resorts
DVC resorts at Walt Disney World
Disney's Animal Kingdom Villas – Jambo House
Disney's Animal Kingdom Villas – Kidani Village
Bay Lake Tower at Disney's Contemporary Resort
Disney's Beach Club Villas
Disney's BoardWalk Villas
The Villas at Disney's Grand Floridian Resort
Disney's Old Key West Resort
Disney's Riviera Resort – The newest DVC Resort as of 2019.
Disney's Saratoga Springs Resort
Boulder Ridge Villas at Disney's Wilderness Lodge
Copper Creek Villas & Cabins at Disney's Wilderness Lodge
Disney's Polynesian Villas & Bungalows
DVC Resort at Disneyland in California
The Villas at Disney's Grand Californian Hotel
DVC Resorts in Beach Locations
Aulani, Disney Vacation Club Villas, Ko Olina, Hawai'i
Disney's Hilton Head Island Resort, in South Carolina.
Disney's Vero Beach Resort, in Florida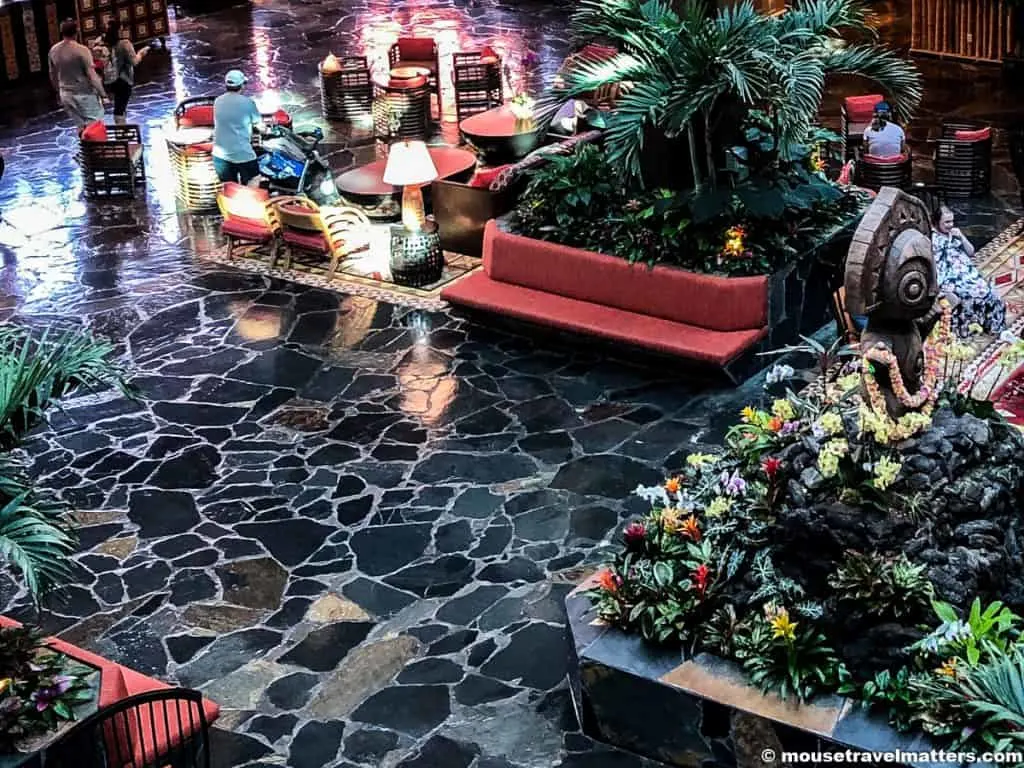 5. Savings Long-term
Purchasing a 50-year DVC membership provides great value for repeated guests of Walt Disney World. Essentially, you pre-pay for future vacations, meaning that you'll avoid some of the highest price increases over the years. Of course, DVC owners pay yearly maintenance fees, but these expenses are negligible compared to resort costs for regular guests.
Members also avoid the hefty 12.5% hotel tax since they are considered owners instead of visitors, and multiple guests can stay without incurring additional charges. In the long run, you'll save thousands of dollars for Disney vacations.
Typically if you want to get an idea of the savings now keep in mind that the resorts do range in price. You can stay for typically about the cost of the value resort or just a little bit more.
If you are a person who stays at a moderate or deluxe hotel when you go, you will be saving a significant amount of money. And you get the ultra-convenience of being walking distance to 1 or more parks and a short monorail ride away to others depending on where you are staying.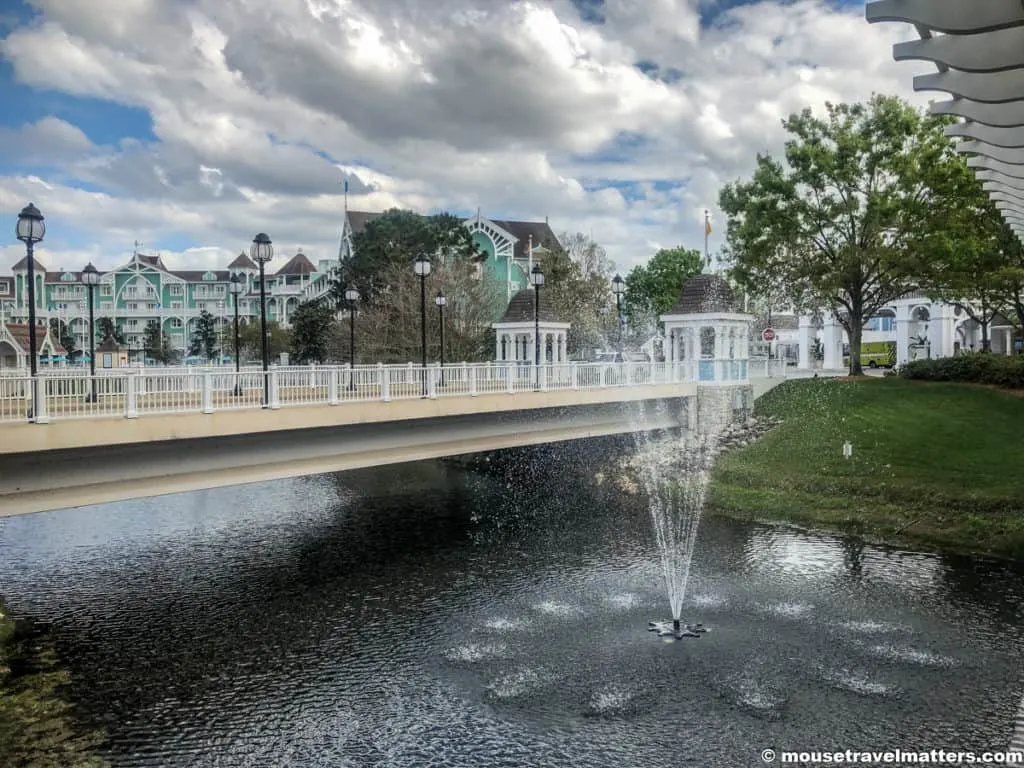 4. Disney Vacation Club Points: Gifting them to Your Children
Even if you tire of visiting Walt Disney World as you age and your children grow up, you'll find DVC useful in the future. For example, you can give vacations to your family and friends whenever you don't plan to use your DVC points before they expire.
Also, you can deed or will your ownership to your children when you've decided that you won't be using it anymore. Imagine the joy you'll one day bring to your grandchildren when they experience their dream vacation.
3. Better for Large Parties
DVC properties provide deluxe villas with plenty of room for large families. Some locations group studios and villas to host eight or nine guests comfortably, others provide similar accommodations in a single unit, and the grand villas sleep up to twelve. If you normally travel with large groups, then purchasing a lot of DVC points becomes necessary.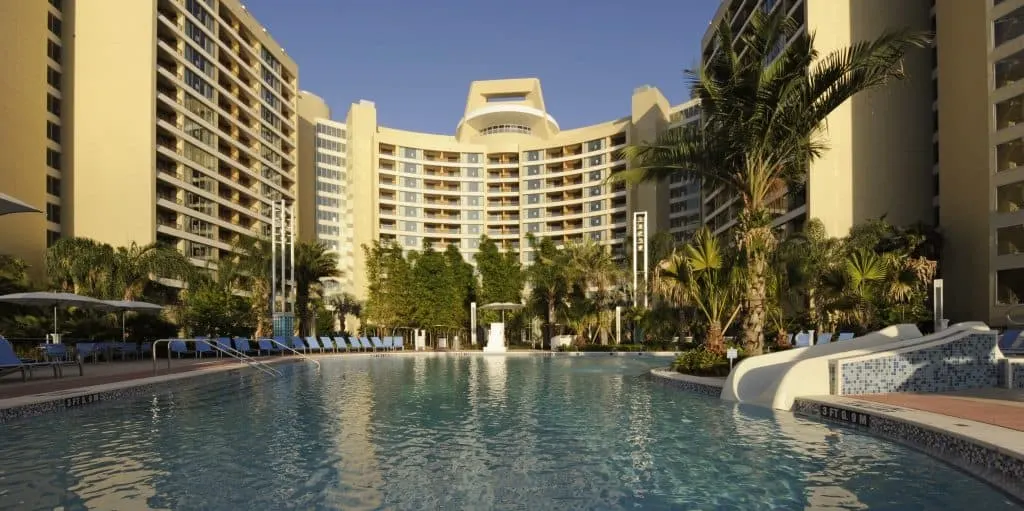 Otherwise, members may bank their points from the previous year, borrow from other members, or rent points from a retail outlet. DVC provides extra space and premium value that you won't find by reserving two or three rooms at other Disney resorts.
2. Membership Extras
Disney Vacation Club members received additional savings for select dining, spa treatments, recreational activities, merchandise, tours, and theme park tickets and annual passes. In addition, owners have access to special events, such as VIP tours, seasonal parties, tournaments, cruises, festival experiences, demonstrations, shows, movie screenings, and more.
Disney recently opened the first DVC Member Lounge at the Imagination Pavilion in Epcot, giving members a quiet place to relax, let the children play, recharge devices, use computers with printers, access free Wi-Fi, and receive complimentary soft drinks. To make DVC ownership more attractive, Disney constantly invents new benefits, so looking forward to the future can be exciting.
1. Disney Vacation Club Resale Markets
Unlike timeshares, DVC ownership retains value over the years. A handful of resorts have even appreciated for those who bought them early, though most will depreciate some. However, knowing that you can sell DVC membership in a vibrant market whenever you're finished with it provides an added layer of protection for your purchase.
Disney has attempted through the years to dissuade buyers from purchasing used properties; recently, they imposed a restriction of membership extras to those buying directly from them.
However, this policy hasn't hurt the resale market, since bargain pricing still attracts buyers. But even if you don't want to sell, but you can't vacation at Walt Disney World for a few years, you can still rent out your DVC points and put the money towards maintenance fees.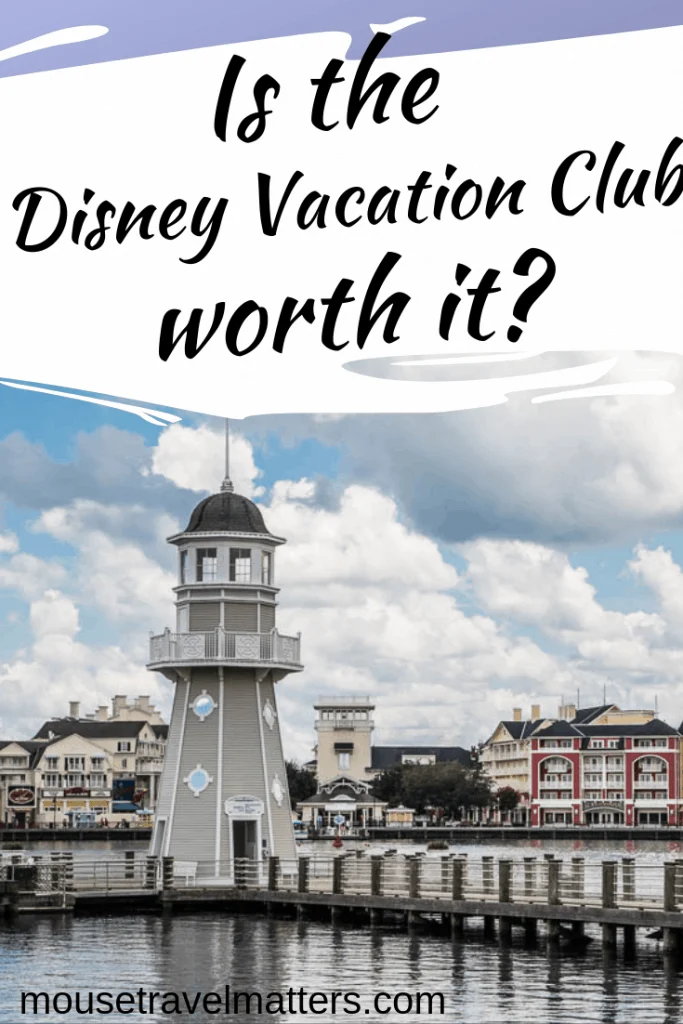 Should I Become a Disney Vacation Club Member? 5 Reasons Not to Buy
5. Infrequent Use
If you don't visit Walt Disney World at least once every two years, then avoid buying DVC. You'll save more money by simply booking rooms as you need them. Owning a membership only benefits repeat visitors, especially those who can't let a year pass without making the pilgrimage to see Mickey.
Disney's sales representatives will tout the flexibility of using DVC points to book Disney Cruises and Adventures by Disney or to exchange into the RCI system for alternative destinations. However, such plans use an excessive amount of points, thereby diminishing their value, so sporadic Disney World travellers should stay away.
Now however if you are willing to rent your ownership points out to one of the companies such as DVCpointsforrent.com then you can not only recoup your feet but you can actually end up making a little bit of money. So if one year you can't go or you just decide that you're not going you can rent out your points make a little bit of money and put it back for your vacation fun to have a more spectacular vacation next year.
4. Upfront and Annual Costs
Though savings add up over time with membership, upfront costs will climb above thirteen thousand dollars and skyrocket far above that for some home resorts and higher amounts of DVC points. You must purchase a minimum of 100 points when you sign up, and don't forget hundreds of dollars in annual maintenance fees. Disney offers financing options, but the interest you'll pay offsets your savings. In addition, consider how inflation will increase annual maintenance fees in the future to determine if you can afford ownership.
Unless you have a stash of disposable cash to pay the upfront costs and your budget can accommodate increasing fees, you shouldn't invest in a DVC property. You can always rent points of course til such time as you can purchase.
3. Cheaper Prices at Resale Outlets
Perhaps you want to enjoy the cost benefits of owning a DVC membership, but you aren't crazy about signing a 50-year contract or you can't afford the initial expenses. In this case, don't buy DVC directly from Disney, but check the resale markets.
These outlets purchase used memberships and resell them to prospective buyers. With only 40, 30 or 20 years left on a DVC contract, you'll pay significantly less; of course, yearly fees still apply. Realize, however, that those buying DVC secondhand won't receive the membership extras mentioned above since they require membership cards issued directly by Disney. Nevertheless, if getting a great bargain is your primary goal, then resale markets make perfect sense.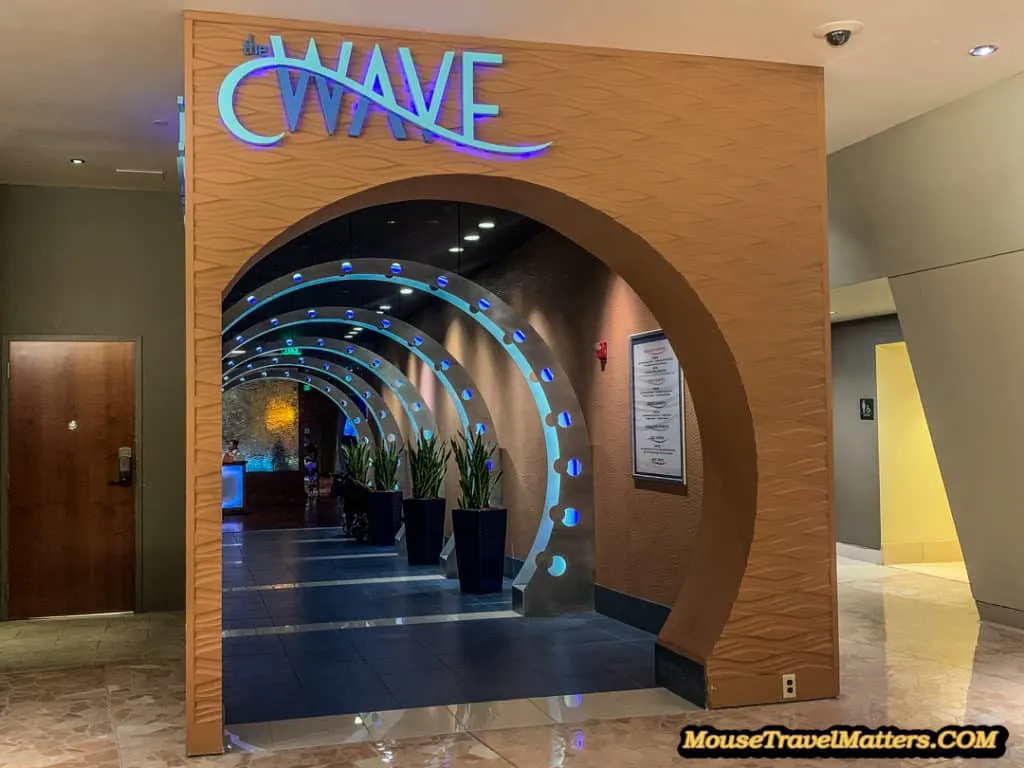 In fact, usually, you will save so much money buying on the resale market and sometimes you can save a great amount of money if you can find a great contract and can be patient looking for one as it times you will find the owners who have used their contract for years and they just don't go anymore for whatever reason and they are in need of getting rid of it and they want to get rid of it quickly.
2. Too Much Planning
Walt Disney World vacations already require a lot of planning to make the magic happen at its highest level. You need to choose your restaurants 180 days in advance if you're picking popular dining spots, Fastpass+ selections 60 days in advance for popular attractions, shows, and character meet-and-greets, and your daily theme park selections based upon the previous choices. Using Disney Vacation Club entails an additional level of planning that spontaneous travelers may find daunting.
To ensure that you reserve the rooms and resorts you want, you need to place your name on the waitlist seven months ahead of time. Otherwise, you're at the mercy of whatever is available. Impulsive Disney fans find this process frustrating and shouldn't buy DVC membership if planning ruins the magic.
This is true especially with the popular resorts like at the Boardwalk and the Beach Club, especially during food and wine festival and flower and Garden Festival you will find that these book up studios at 10 months in advance, with one and two bedrooms sometimes 5 to 6 months in advance.
Now, in the off-season, you don't see them book quite as fast and typically even at the beginning of summer while school is still in session. However, if you can plan ahead and can use some of the crowd calendars available through different websites online to determine when you'd like to go, you can save a tremendous amount of money and get a deluxe resort stay.
Again you can rent points until you are ready to buy, however, you will need to still plan and book early. Talk with a DVC rental rep about this.
1. Value and Moderate Shoppers
A preference for staying at deluxe level resorts at lower costs over the long-term remains the biggest draw for owning a DVC membership. You'll notice that value and moderate resorts don't even appear on the list. Frequent users of inexpensive accommodations, who don't mind sacrificing deluxe amenities and benefits, should avoid buying a membership.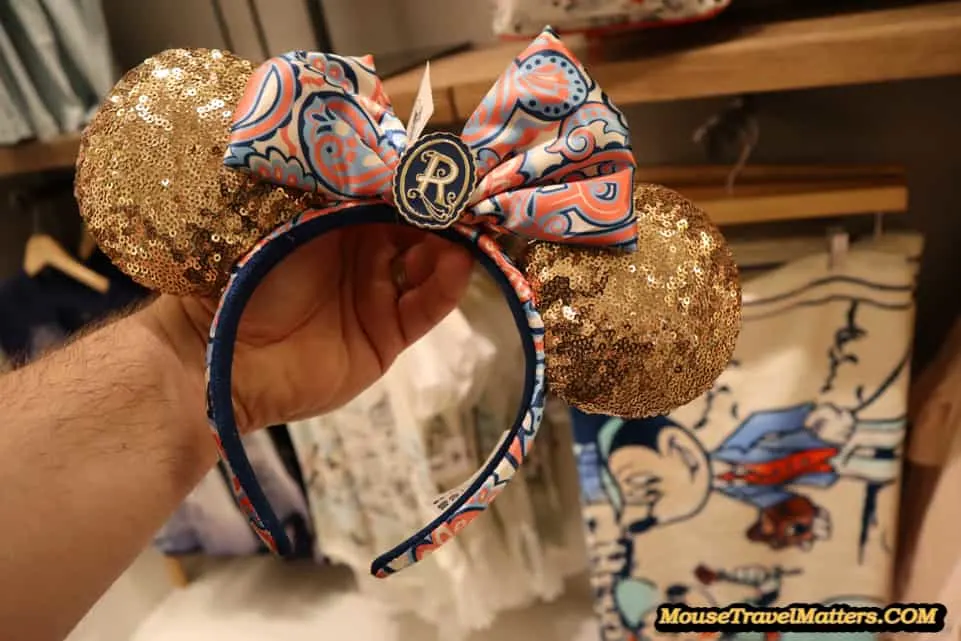 They can use their savings for theme park tickets and souvenirs. With many non-Disney hotels surrounding the area, choosing to stay off-property to save money on future vacations may even be the wiser choice, one that's impractical with DVC membership.
Your Thoughts...
Please share your thoughts in the comments or reach out on social media...We would love to hear from you.
Follow Mouse Travel Matters for Disney Parks news, the latest info and park insights, follow MTM on Twitter, Facebook, and Instagram.
You May Also Like…
Everything You Need to Know About Going to Disney World
10 Tips to Exponentially Improve Your Next Trip to Walt Disney World
How to Pack the Perfect Disney Park Bag Ever!
Top Ten Disney World Rides That Will Put You to Sleep
HOW TO EXPERIENCE DISNEY VACATION CLUB FOR LESS