Last Updated on August 2, 2020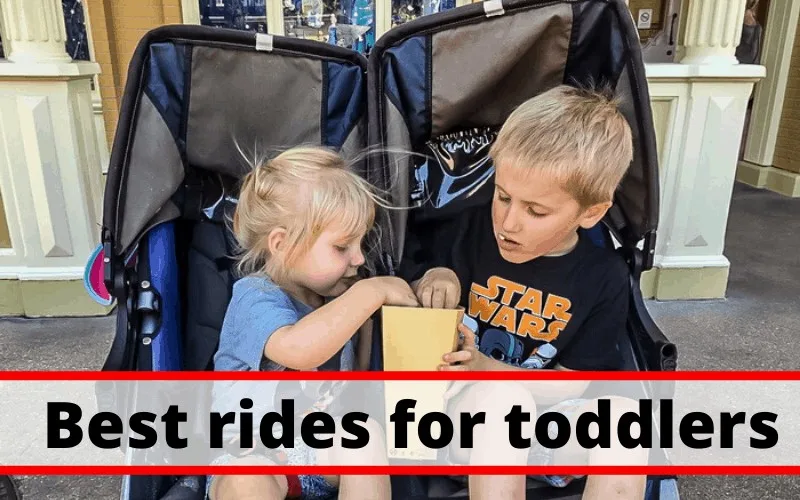 The best rides for toddlers at Walt Disney World? One of the many matters for parents to consider when planning a Disney Vacation. Here we answer this common question.
This post may contain affiliate links.
To which I earn a small commission, at zero cost to you!
Find more info in our
Privacy Policy
.
What rides fit your toddler?
To be clear, a toddler is any child between the ages of 2 and 3. A preschooler is also an accurate name for this particular age group. The average toddler isn't quite tall enough, even for the shortest of height restrictions.
Between 33.7″ (85.5 cm) and 37.0″ (94 cm), the most thrilling ride your toddler will have access to is The Barnstormer and Alien Swirling Saucers. This isn't to say that your toddler won't have a great time, because there is so much to see and do at Walt Disney World for little ones, just know that decisions will have to be made in the planning process; rider swap, single rider or skip it altogether?
12 of the Best Rides for Toddlers and Some Shows
Considering that the Magic Kingdom is the best park for toddlers, it goes without saying that the majority of these rides will be within Fantasyland, Magic Kingdom. Our list of best Disney rides for toddlers is presented in no particular order, as we have yet to rank them.
Buzz Lightyear's Space Ranger Spin
Children love to be included and doing Disney is no different. Instead of sitting back and watching the ride happen, they get to participate.
This is also a great ride for small families since you can easily fit two adults and a small child together.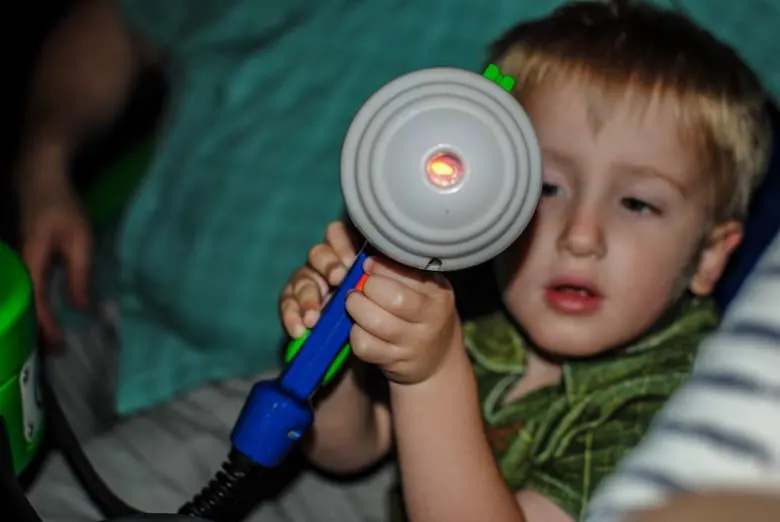 There are so many things in your "space ship" to touch, and that actually react – turning around and shooting at Zurg – that your kids won't even care that the ride is dark.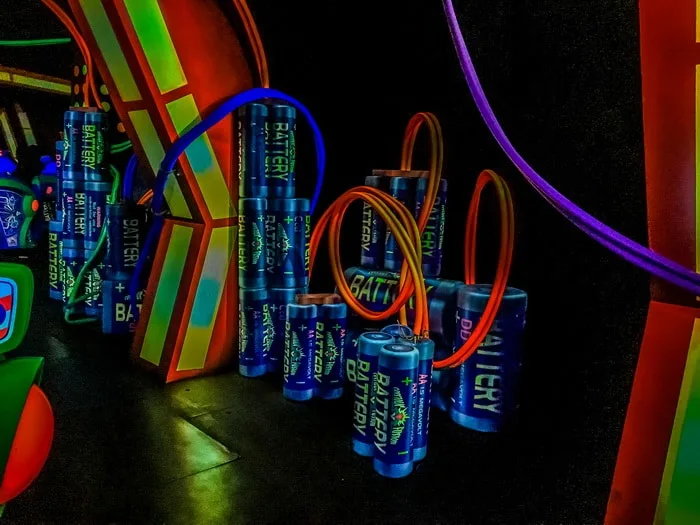 Walt Disney's Enchanted Tiki Room
The Tiki Room shows happens all around you, with birds, flowers and totems animating the ceiling and the walls. Animatronic birds sing from the rafters and the shows catchy tune will have them singing along in no time.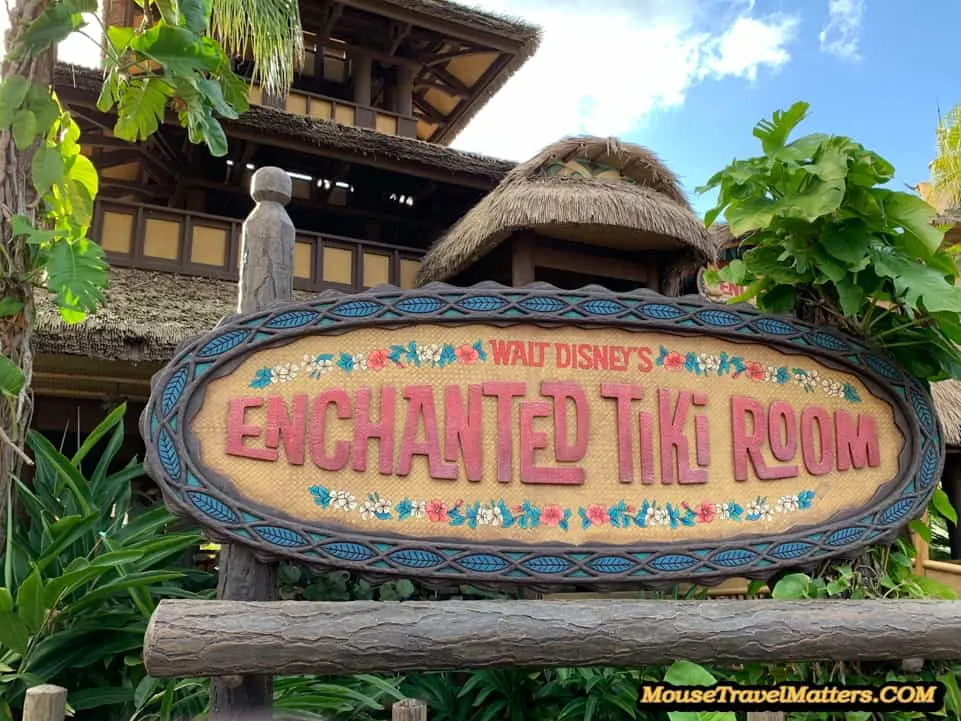 Dumbo the Flying Elephant
Another one of the best rides for toddlers has some participation, Dumbo the flying elephant allows your toddler to decide how high or low they want to ride, and how quickly they can go between the two.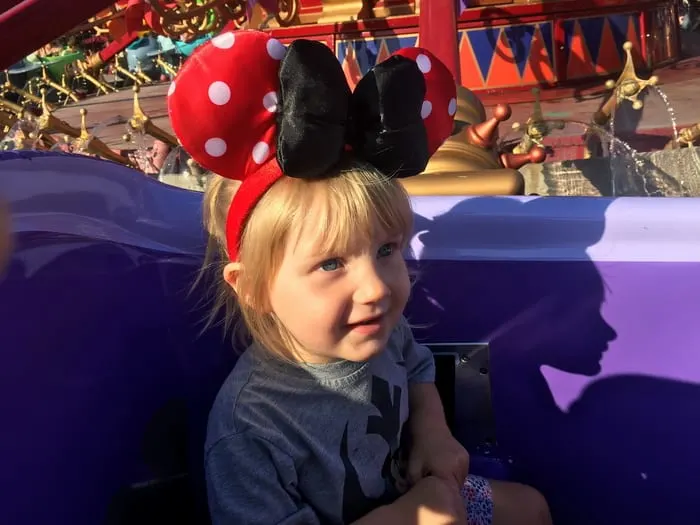 Dumbo is a gentle ride that children of all ages are able to enjoy and the views of the park are incredible. This is one of the best Disney rides for preschoolers.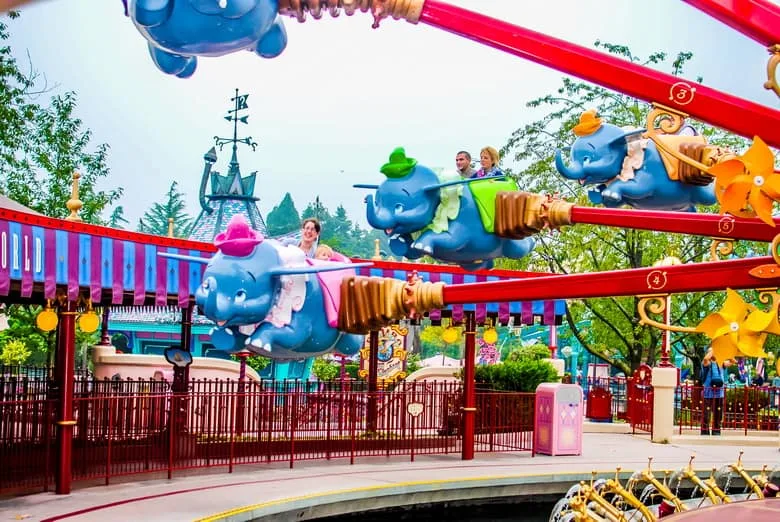 It's A Small World
This gentle boat ride is a surprising hit among the little ones. The catchy tune is easy to follow along and the bright colours really capture their attention. This makes Small World one of the best Disney rides for preschoolers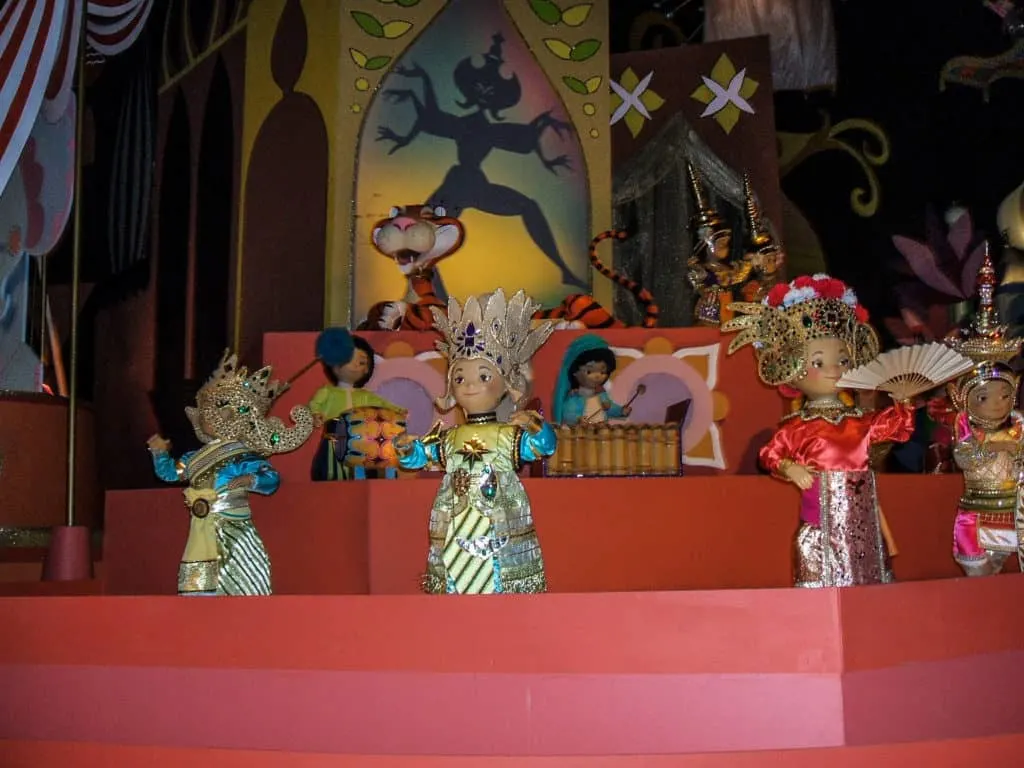 Mad Tea Party
There are so many rides that toddlers get to take the reigns and this is one that you wish you hadn't allowed them to. Spinning in small circles around this Mad Hatter's Tea Party, and watching parents get squeamish at the spin, it turns out to be one of the best rides for toddlers to experience.
This ride can easily hold a family of 4. The Mad Tea Party is a slow loading, short ride that attracts long lines for most of the day so we suggest making this one of your first stops during the day.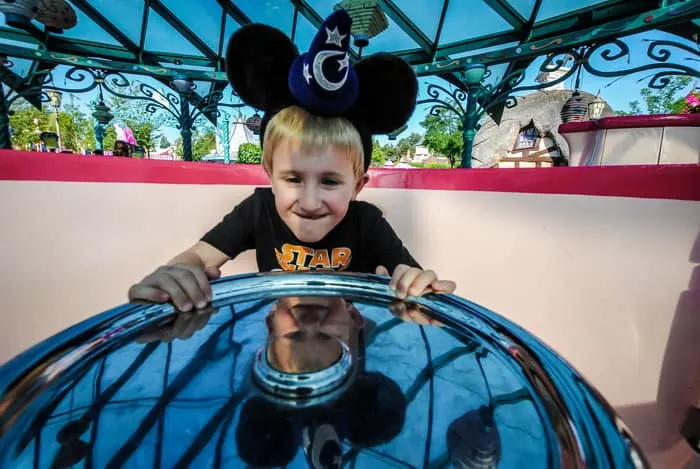 Tomorrowland Speedway
While there is technically a height restriction, the average 2-3-year-old is able to at least ride Tomorrowland Speedway as the passenger while mom or dad drive around this 5 min track.
Racers who are at least 54 inches (137 cm) tall can drive their own gas-powered race car. Guests who are at least 32 inches (81 cm) tall may also drive their own cars as long as they are accompanied by someone who is at least 54 inches (137 cm) tall.
Depending on the driving abilities of the driver in front of you, this ride may be slower and longer than anticipated. As long as it isn't at a standstill, the children will still be content knowing that they are driving their parents around the speedway instead of being driven.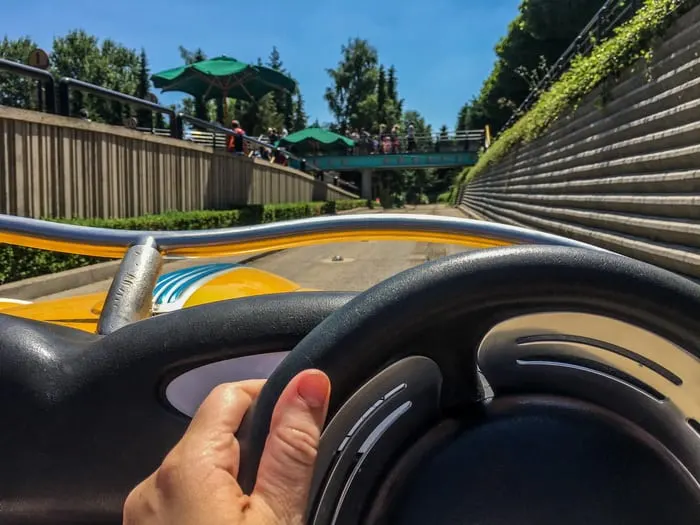 The Many Adventures of Winnie The Pooh
We couldn't decide between Winnie the Pooh or Peter Pan since both appear to have incredible popularity among the children and adults alike.
From personal experience with both of our children, one didn't appreciate the Huffalump scene in Winnie the Pooh and the other was afraid of being so high in the Jolly Roger while touring Neverland in Peter Pan's Flight.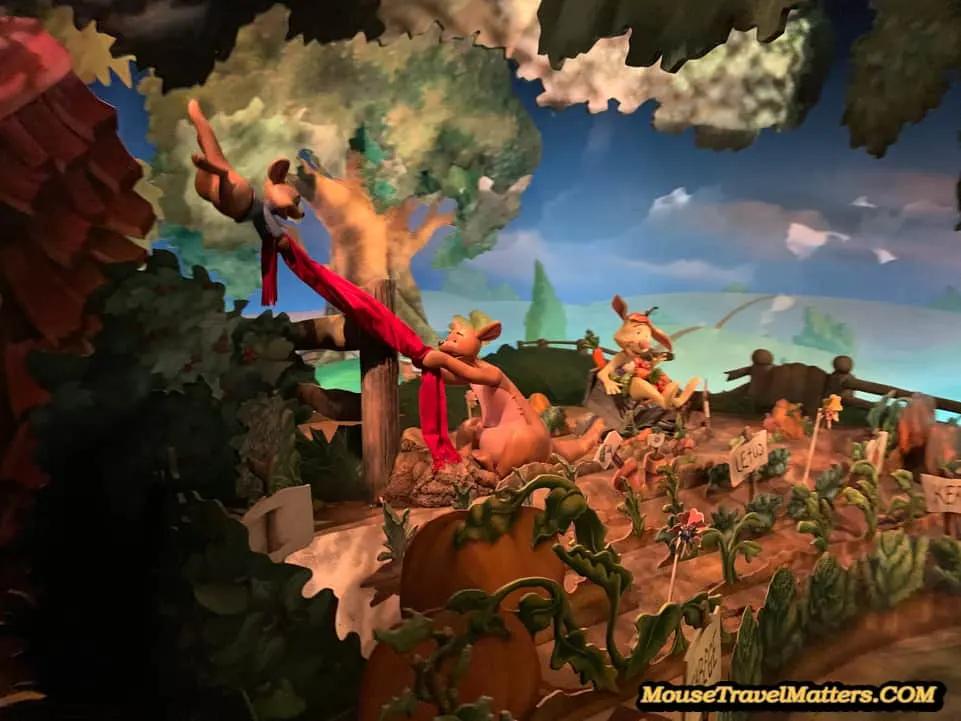 Personally, I love the lights of Neverland but the ride is faster than I expected from a children's ride. Winnie Pooh sings throughout and children love to sing along with recognizable songs.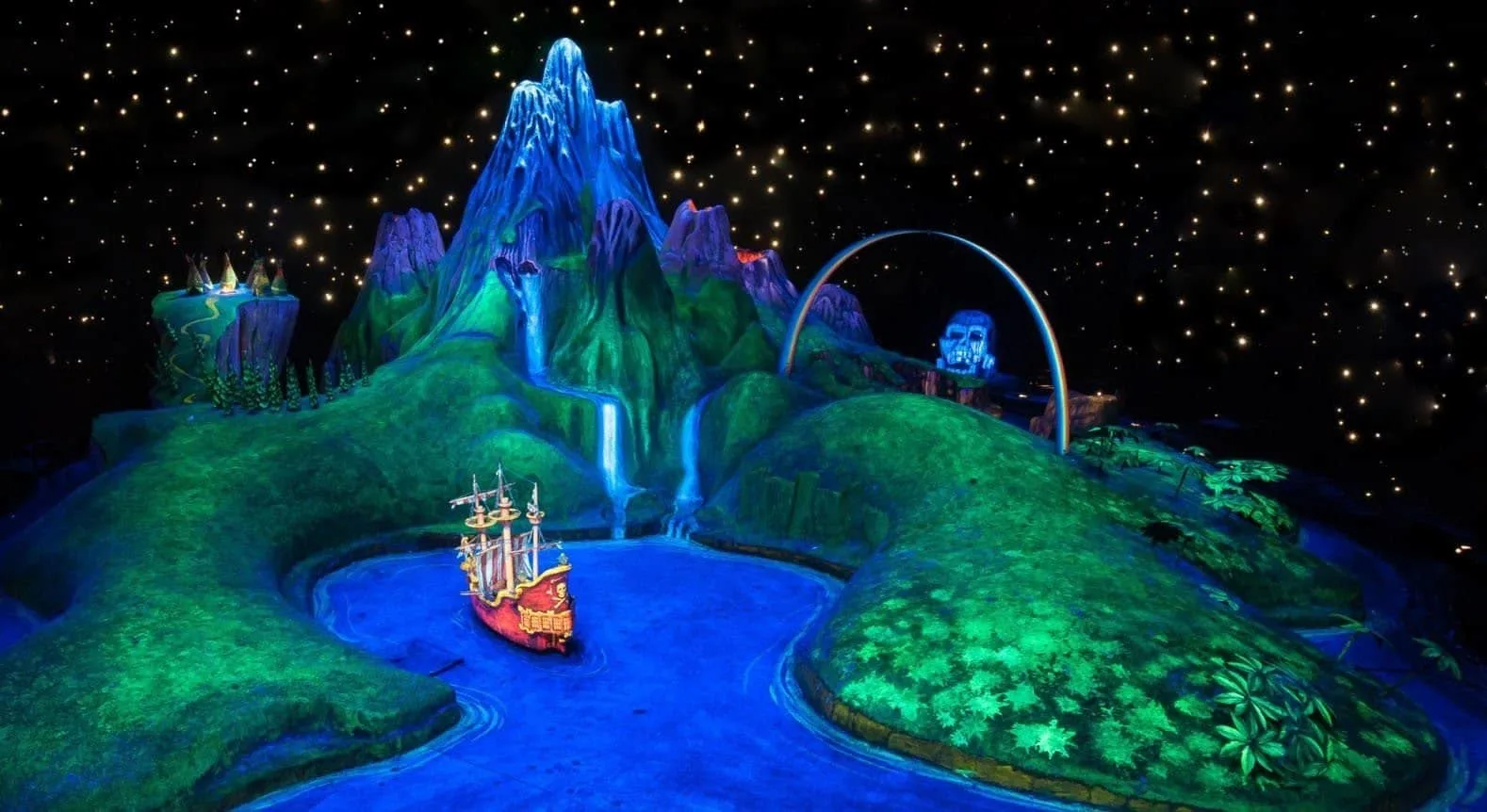 Prince Charming Regal Carousel
This is another underrated ride. Sure, a carrousel may not be unique in itself, but this is one of the most beautiful and intricate ones you'll ever ride. It's particularly gorgeous at night when the lights are turned on.
This really is one of the best Walt Disney World rides for babies & toddlers.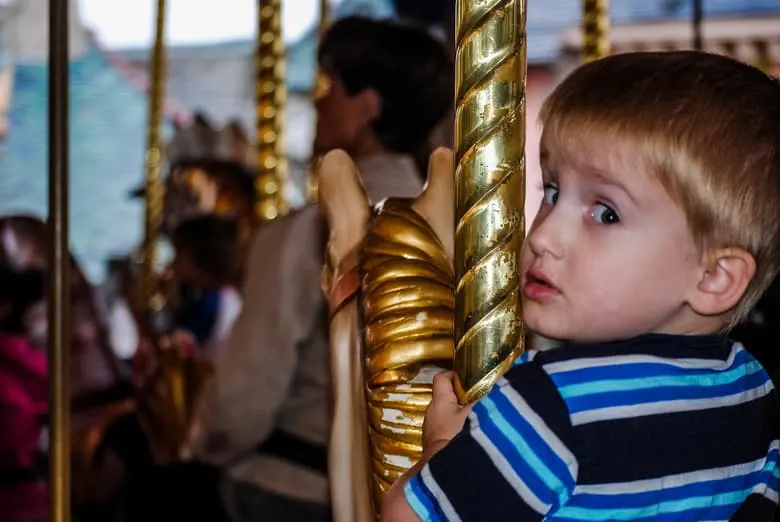 Under the Sea – Journey of the Little Mermaid
Set beside Ariels Grotto and Character meet and greet, Under the Sea – Journey of the Little Mermaid is a great starter ride. The queue is detailed and long enough to capture the attention of any toddler waiting patiently for their chance to ride under the sea and watch Ariel's story come to life.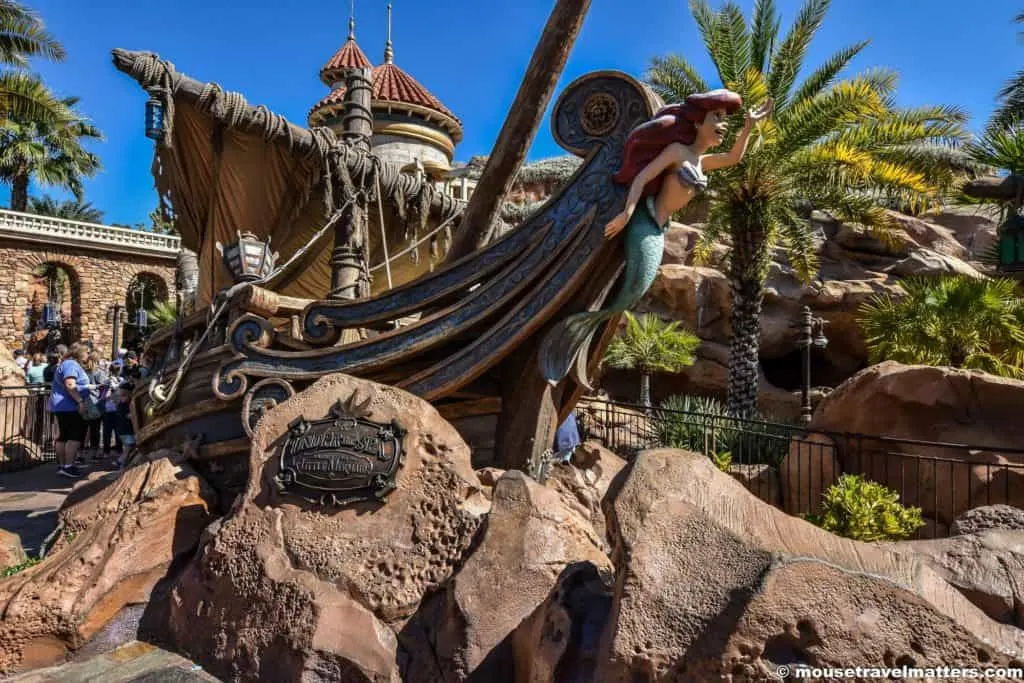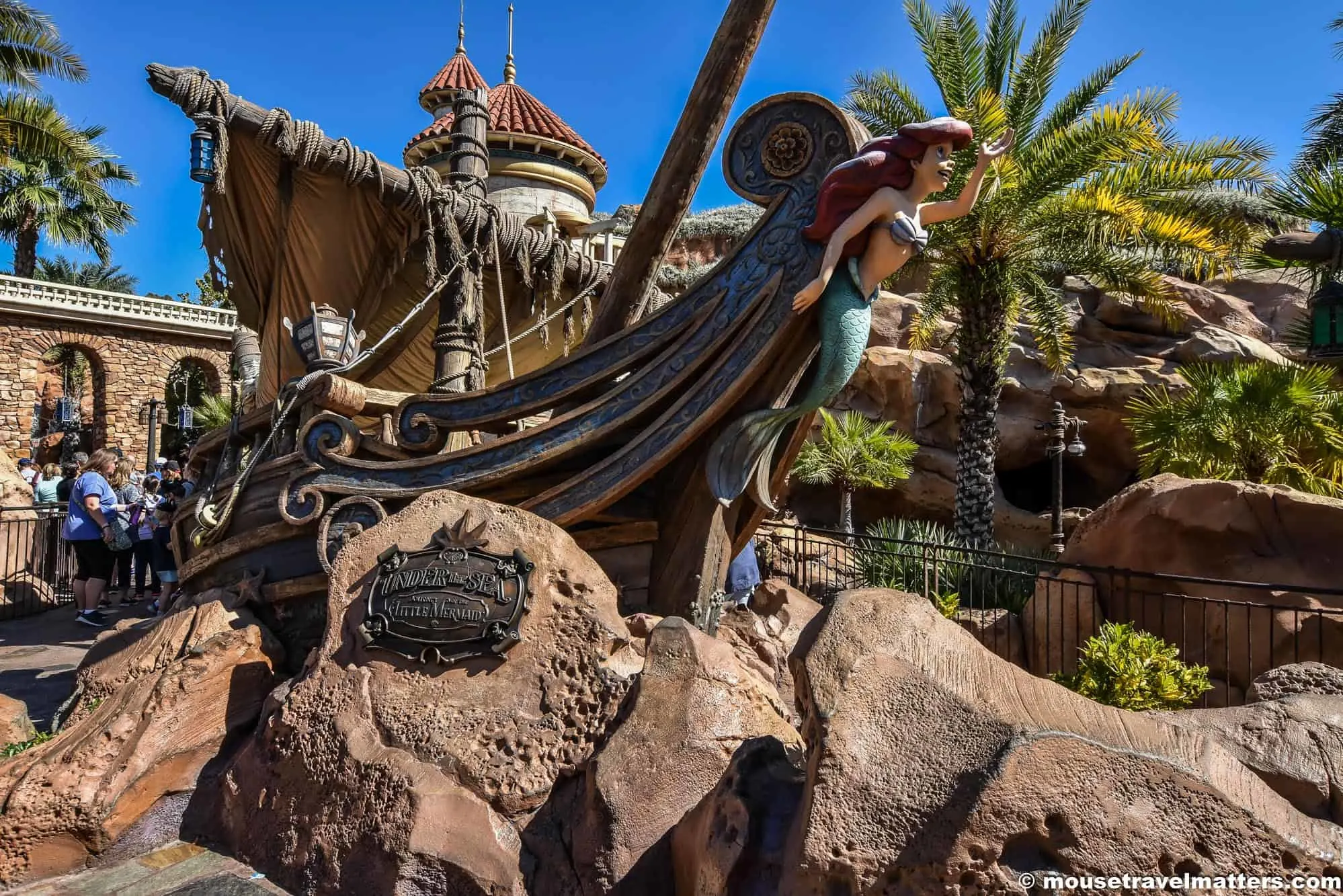 Alien Swirling Saucers
Similar to the Mad Tea Party in Fantasyland, Alien Swirling Saucers is a fairly new ride at Hollywood Studios, set at the edge of Toy Storyland. While the children can't maneuver the rocket to spin as fast or slow as they want, the queue is full of fun, oversized toys that they can touch and crank while they wait.
The queue is fairly long so we do suggest getting fast pass reservations for Alien Swirling Saucers, or visit later in the evening.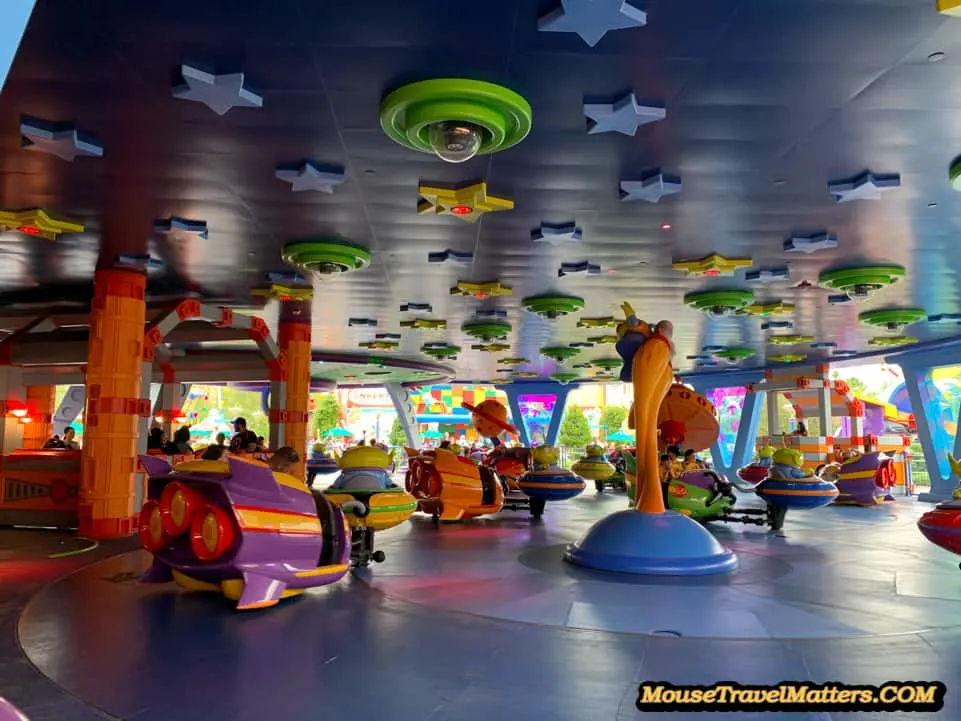 Toy Story Mania
Buzz and Woody send us throughout the game world to capture as many points as possible during this short but sweet ride. The kids may have a little trouble pulling the rope and aiming at the same time but it is one of the best rides for toddlers to interact with there surroundings.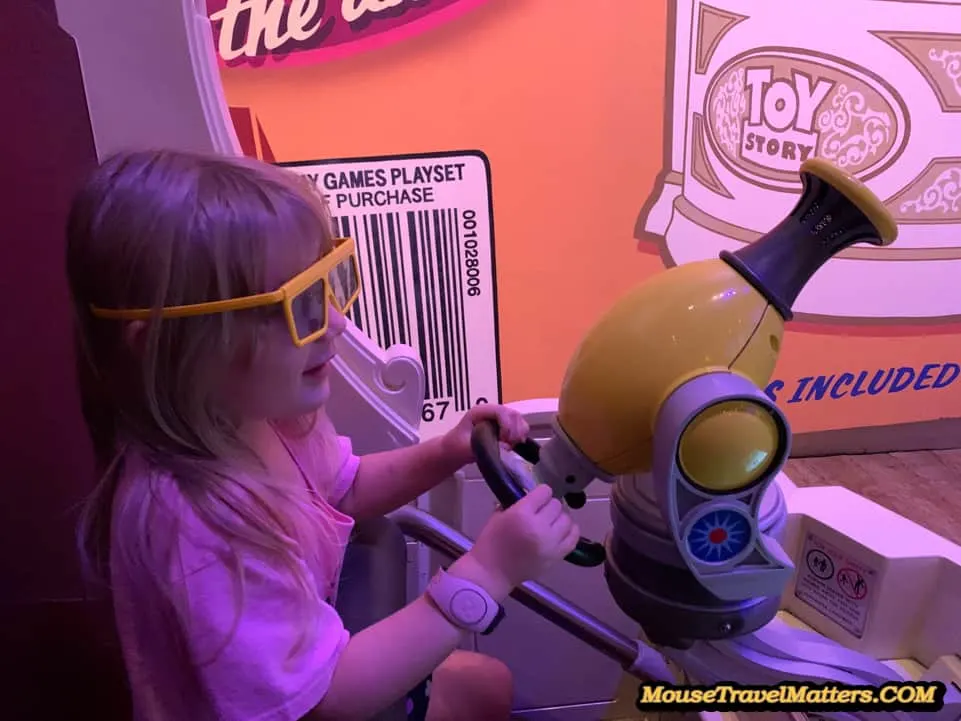 Frozen Ever After
While Fastpasses are definitely required to ride this attraction in a decent time frame, it is worth the wait regardless. The entire story of Anna and Elsa (sans Hans) is retold in this incredible boat ride.
There is a small dip after Marshmellow makes his appearance and it's fun for the little ones.
Be sure to ask your Cast Member to be seated nearer to the front of the boat, as the ride camera doesn't do the back row justice.
Using Walt Disney World's Rider Switch Service:
Rider Switch is also your friend. Full details on the Rider Switch process is here, but in a nutshell:
Tell the Cast Member at the entrance you'd like to do Rider Switch.
Your group will be given a Rider Switch Pass. Those riding second will wait in a designated area with the non-rider(s) with the pass, while those riding first go on.
After the ride, the Rider Switch Pass is given to the one waiting, while the person who just rode remains in the designated area with the non-rider(s).
The second rider gives the Rider Switch Pass to a Cast Member and goes on the ride. They don't have to wait in the queue again.
Two guests are allowed per Rider Switch Pass. So if you have an older child and a baby, each adult can bring the child on the ride while the other waits with the baby. My daughter loved this and was pretty disappointed when her brother was big enough to go on.
Your Thoughts...
Please share your thoughts in the comments or reach out on social media...We would love to hear from you.
Follow Mouse Travel Matters for Disney Parks news, the latest info and park insights, follow MTM on Twitter, Facebook, and Instagram.
You May Also Like…
Best Rides for toddlers at Hollywood Studios
Best Rides for Toddlers at the Magic Kingdom
Best Rides for toddlers at Epcot
Best Rides for toddlers at the Animal Kingdom
Height Requirements and Rider Swap at Walt Disney World