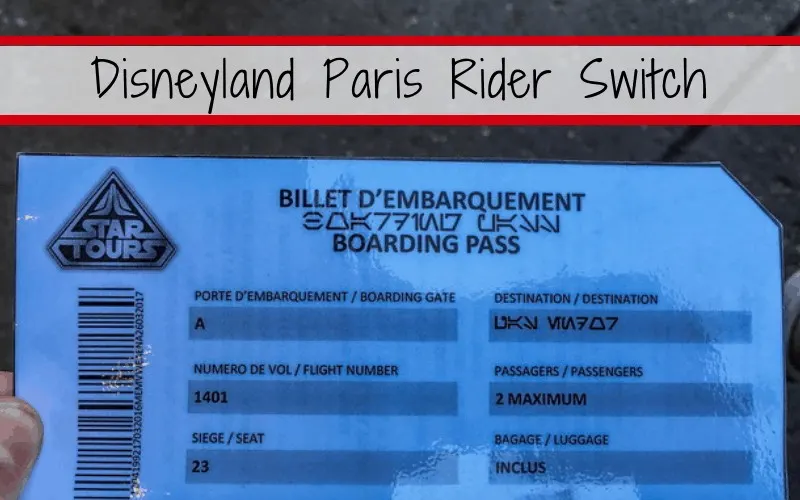 Due to height restrictions or medical conditions, there may be some rides that are a no-go for certain people. Rider Swap basically cuts out the need for people to queue more than once when one or more persons in the group do not, or can not, use the ride.
How to use baby switch?
Rider switch, or rider swap, or baby switch, whatever you want to call it, is as simple as asking. You ask the Cast Member at the entrance to rides if there are any restrictions or check out our handy Ride Restrictions page before you go and plan your trip.
They will then hand you a Rider switch return ticket; they look different and the terms are different based on each ride. Some are laminated forms and valid for 7 days, others are handwritten notes on FastPass paper and are valid until closing that night.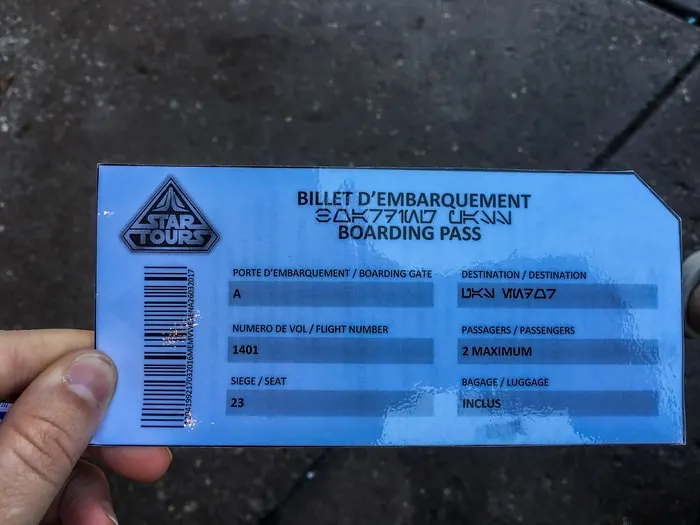 Rides which are popular with the Rider Swap service include:
Big Thunder Mountain
Tower of Terror
Indiana Jones
Rock'n' Rollercoaster
Hyperspace Mountain
Star Tours
Notice how these are the same rides that little ones are not tall enough to get in to.
Rider swap hack like a pro-star
We went to Disneyland Paris when Baby Girl was only 18 months old. Munchkin was so excited that he was finally tall enough to ride the Star Tours attraction, and it had just opened from refurbishment. What did we do? We Disney hacked (totally legit) the rider swap process.
Jump in the standard queue at rope drop. Grab a rider swap ticket when you reach the CM at the entrance.
Mum and baby wait patiently while hubby and child ride
Mum has everyone's tickets – because that's what mums are for – and grabs 2 Fastpass tickets for Star Tours
Mum also grabs 2 FP tickets for another ride that baby can't get into, like HyperSpace Mountain.
Hubby and child return, mum and child use the rider swap to get into Star Tours
Return window approaches for both FP rides, but they are 1 hour each. Just enough time to grab Rider swaps for both rides and go on once each (using the FP tickets).
Return during the middle of the day ( or tomorrow if the Rider swap tickets allow it) and use during peak standby time / while the baby is sleeping.
Rinse and repeat.
Alternative – Mum can grab 4 FP tickets for something for the whole family, like Buzz Lightyear Ranger Spin instead of two height restricted rides.
There. We grabbed FastPasses for everyone, the baby napped, and we never waited longer than 10 minutes for 2 of the most popular rides at Disneyland Park.
Your Thoughts...
Please share your thoughts in the comments or reach out on social media...We would love to hear from you.
Follow Mouse Travel Matters for Disney Parks news, the latest info and park insights, follow MTM on Twitter, Facebook, and Instagram.
You May Also Like…
Disneyland Paris Cancellation Policy
Disneyland Paris for Wimps: Scary Rides to Avoid
Disneyland Paris Price: How Much Does a Day Really Cost?