Last Updated on February 23, 2022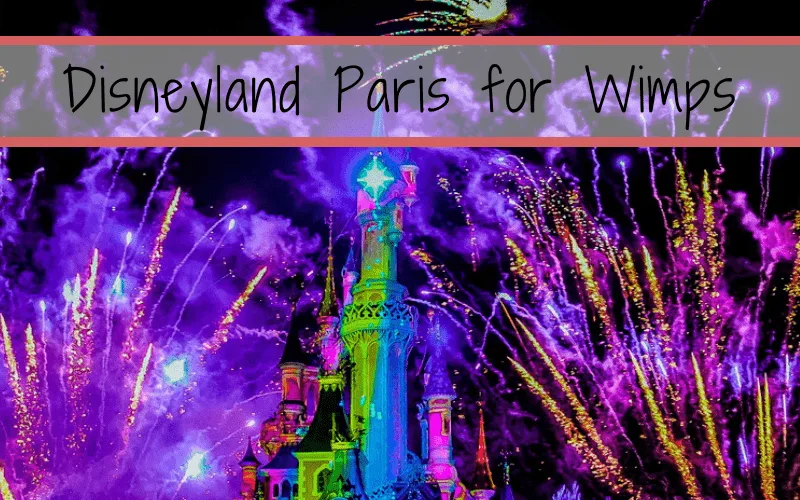 This one is for all those that are having second thoughts about some of the exciting thrill rides at Disneyland Paris (DLP).
What Scary Rides Should Wimps Avoid at Disneyland Paris?
If you are anything like me, you want to avoid roller coasters at all costs.
I love visiting Disneyland Paris with the kids. It gives me a great reason not to join hubby on those incredibly fast, stomach-turning, drop from high levels while I can see halfway to Paris (I'm looking at you Tower of Terror). Since the kids can't ride because they aren't tall enough, somebody has to stay with them.
This post may contain affiliate links.
To which I earn a small commission, at zero cost to you!
Find more info in our
Privacy Policy
.
I humbly volunteer each and every time. Sure, we could use Rider swap, but who has time for that. Not, I, that's for sure. I will happily take them to Dumbo for the 3rd time today if I can avoid Hyperspace mountain.
*** SPOILER ALERT ***
Detailed Wimp Reviews Below
Rides to (Probably) Avoid at Disneyland Paris Parks for Wimps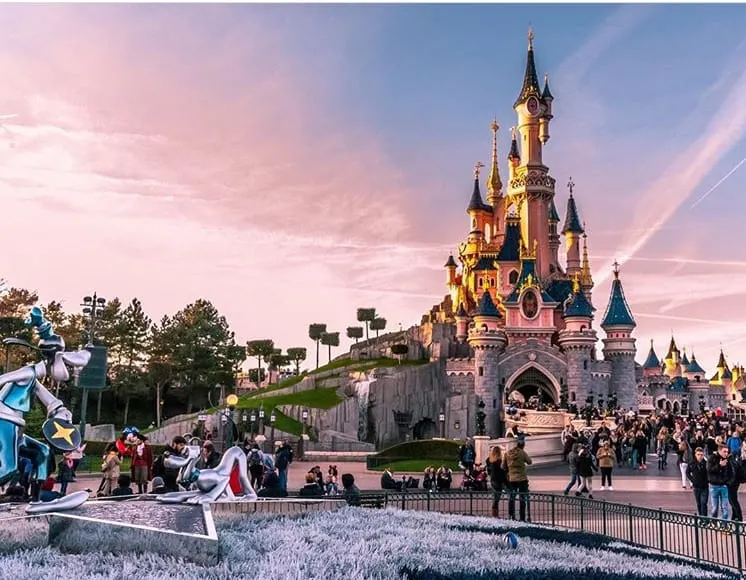 Big Thunder Mountain
Munchkin managed to convince me to ride with him and daddy could watch over the sleeping princess. I couldn't help myself but grab his arm near the beginning and didn't let go until the end. My 6-year-old was my rock, and he knew it.
Orbitron
I don't know if it is faster than Dumbo and Flying Carpets Over Agrabah, rides, but the rockets lean inwards which I don't like. They go higher than Dumbo and Flying Carpets Over Agrabah, but you control this yourself, so can just stay down low if you wish
Follow us on Instagram for realistic Disney inspiration
Hyperspace Mountain
Hyperspace Mountain is very intense and has inversions. Far more intense than the one in Disneyland. So probably best avoided if you don't like inversions
Rides to (Possibly) Give a Try at Disneyland Paris Parks for Wimps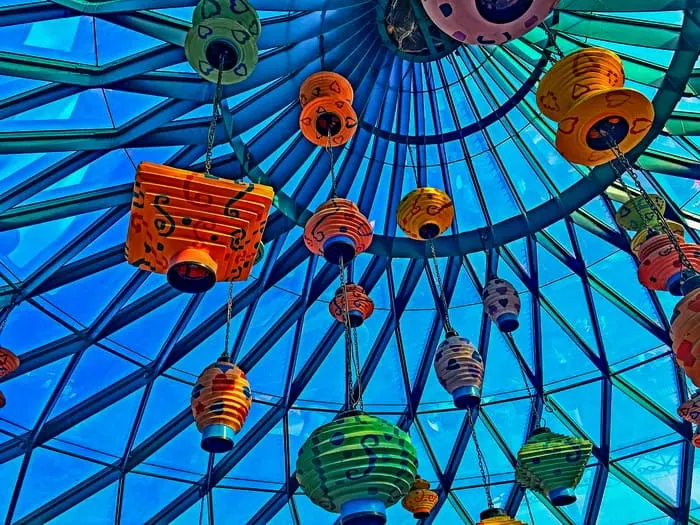 Pirates of the Carribean
Pirates Of The Caribbean is a gentle large capacity boat ride for the most part, but involves queueing in dark cave tunnels, and also involves two small drops during the ride. The ride itself comprises of 3 sections, ( separated by the drops ) and is quite dark. Could frighten some children. Unfortunately, many people take flash photos during the ride, which could also cause problems for some people.
Phantom Manor
indoor ride underground. Not suitable for those of nervous disposition or not comfortable in dark confined space. The main part of the attraction involves sitting in slowly moving Doom Buggy cars
Dumbo
Still, a high flyer and the kids can control how high to keep the elephant at. The jerking motion of going up and down wasn't helping either.
Support us by liking our Facebook page
Star Tours
There is a lot of rumbling and sharp "turns" within this ride. I didn't mind it, but I can see why others would.
Mad Hatters Teacups
You also control the spinning in the Mad Hatters Teacups by turning a central wheel, but there is still some turning movement in the ride even if you don't use the wheel at all.
Voyages de Pinocchio, Blanche Neige ( Snow White ) and Peter Pan's Flight
These rides are all quite dark and not suitable for children who scare easily or those who suffer from claustrophobia. Peter Pan's Flight does scare some children as it is quite dark, and gives the impression of flying quite high.
Casey Junior Train
This is a rollercoaster for children, but it's still a rollercoaster. The first time I went on it, I wasn't too pleased. With an empty queue, and at the behest of two begging children, we went on again, and again. After the 4th time, it becomes less scary and more… uncomfortably anxious.
Rides to (Probably) Avoid at Walt Disney Studios for Wimps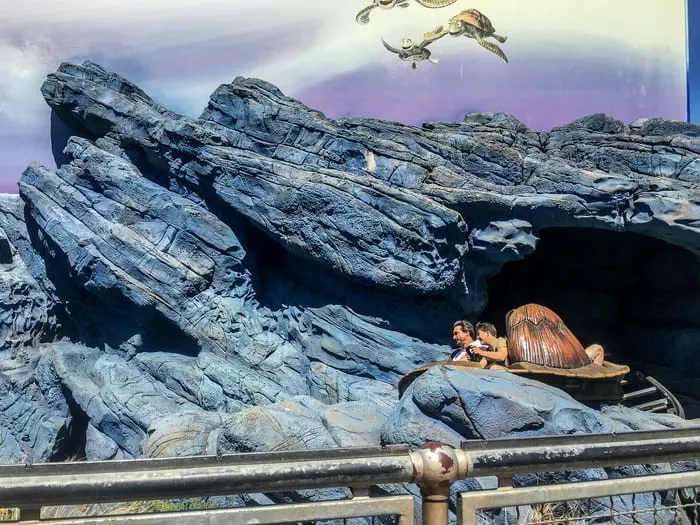 Crush Coaster
Starts smooth, then a big drop where you'll be backward, forwards or sideways. Kid loved it the first time, then had a few hours to dwell on it before lining up again. He didn't go back.
The Twilight Zone Tower of Terror
I'm sorry, but anything that makes elevators scarier than they already are is not a ride made for wimps. Pass.
Follow us on Pinterest – we share the best Disney content (not just ours)
RC Racer
Parachute Drop
Rock'n' Rollercoaster

Rides to (Possibly) Give a Try at Walt Disney Studios for Wimps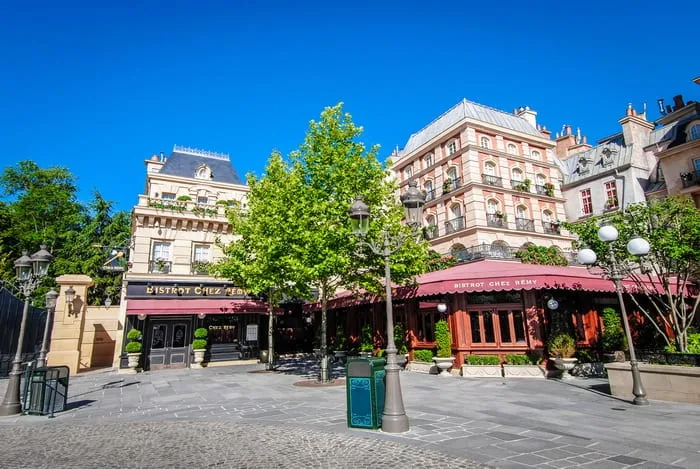 Ratatouille
The ride moves around fairly quickly between scenes, and watching a giant rat being chased with a broom larger than you are can be a little scary. My "no-fear" daughter didn't like it, understandably.
Slinky Dog
Another rollercoaster for children. This one isn't as scary as Casey Junior Train but it is still a fast-moving vehicle. I didn't see any adults wimping out but there were a fair number of children that didn't look impressed with the ride. Centrifugal force tends to push everyone towards the inside as well, I'm sure being squished by mom and dad didn't help either.
Cars Quatre Roues Rallye
Lots of spinning and near misses on this ride. Not a huge fan of fast-moving anything so this was ok the first time. Dad can take them again later if they want.
Les Tapis Volants – Flying Carpets Over Agrabah
What? No preggos allowed? Darn. Guess I'll have to sit this one out. Just like Dumbo, this ride goes up and down, round and round.
---
After writing Walt Disney World for Wimps, my 6-year-old insisted that he help me write a Disneyland Paris version for "my photoblog". Having been to Disneyland Paris 5 times in his short life, he is "an expert" on scary rides, so we don't scare his baby sister. Adorable.
Your Thoughts...
Please share your thoughts in the comments or reach out on social media...We would love to hear from you.
Follow Mouse Travel Matters for Disney Parks news, the latest info and park insights, follow MTM on Twitter, Facebook, and Instagram.
You May Also Like…
We'll share more Disney tips in our next posts. Subscribe to our newsletter to stay in the know.