Last Updated on March 16, 2020
In a Disney Operations Update, it has been announced that all Disney owned and operated Disney Stores, Walt Disney World Resort Hotels, Downtown Disney, Disney Springs, Disney's Vero Beach Resort will begin closures. In the wake of COVID-19.
In a statement from Disney Parks News on Twitter.
Disney Park News tweeted at 12:15 AM EST 16 March 2020 that closures of Disney stores across North America will begin March 17. They also stated that shopDisney.com will still be available.
Also, Disney continued that they will also be closing all of its owned and operated locations at Downtown Disney in Anaheim and Disney Springs in Orlando, beginning March 17.
Also See – Disney World Closure FAQ: Refunds, Cancellations, Annual Pass Extensions
Furthur Disney is closing owned and operated hotels at Walt Disney World Resort and Disney's Vero Beach Resort and will close at 5 p.m. on Friday, March 20. Disney stated 'This will give guests the ability to make other arrangments'.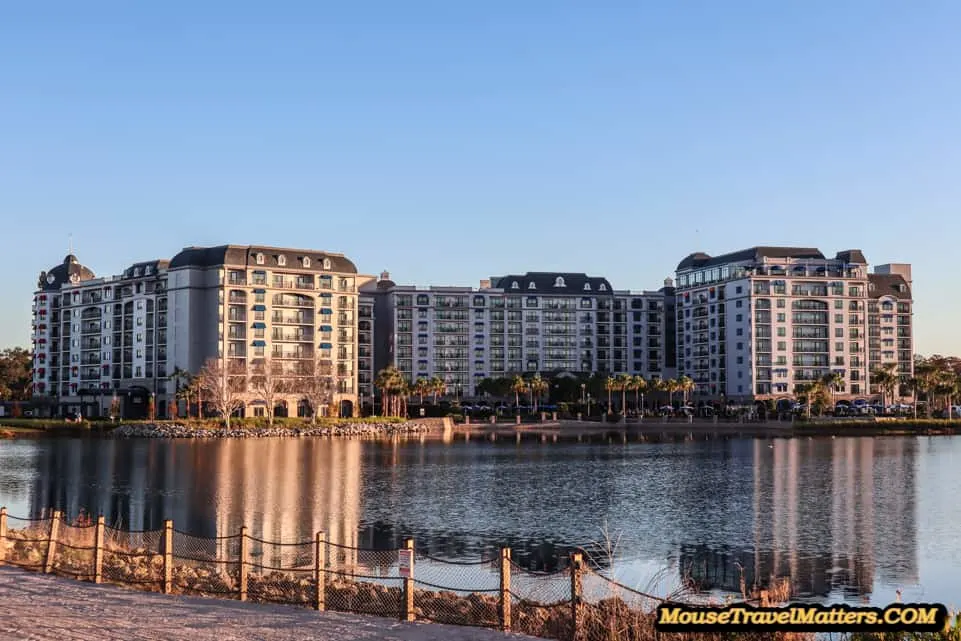 Official statement available below for clarity which is how we like it at Mouse Travel Matters.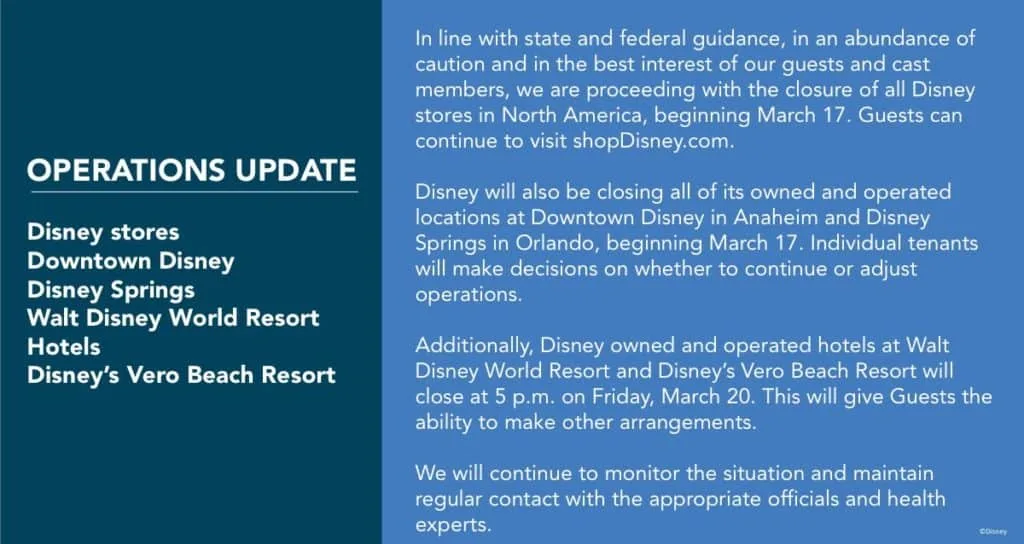 Stay Safe Everyone!
Your Thoughts...
Please share your thoughts in the comments or reach out on social media...We would love to hear from you.
Follow Mouse Travel Matters for Disney Parks news, the latest info and park insights, follow MTM on Twitter, Facebook, and Instagram.