Last Updated on May 15, 2021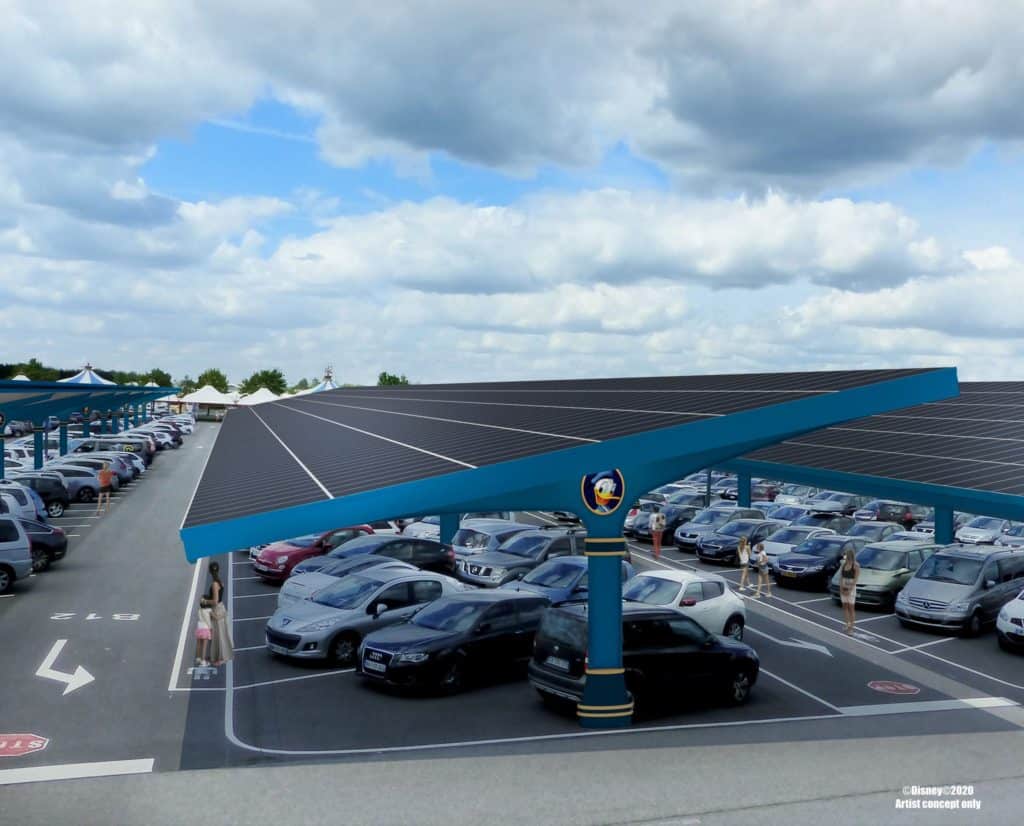 Disneyland Paris is set to receive its very own solar mickey in the form of a solar canopy in the parking lot. Check out the concept art from Disney.
SOLAR CANOPY
This 'ambitious' solar energy project is set to reduce Val d'Europe local area emissions of CO2 by 750 tons per year.
On World Energy Day, Disneyland Paris announced the phased development of one of the largest solar canopy plants in Europe – together through a co-investment with French company Urbasolar – as part of a continued commitment to environmental stewardship. Located at the resort's main guest parking lot, the project will contribute to the reduction of Val d'Europe local territory greenhouse gas (GHG) emissions by approximatively 750 tons of CO2 per year* while providing additional guest enhancements, including shade and shelter from direct sunlight, rain or snow. Construction began in July and is expected to be completed in 2023, with a first milestone for the first phase in spring 2021.

Disneyland Paris News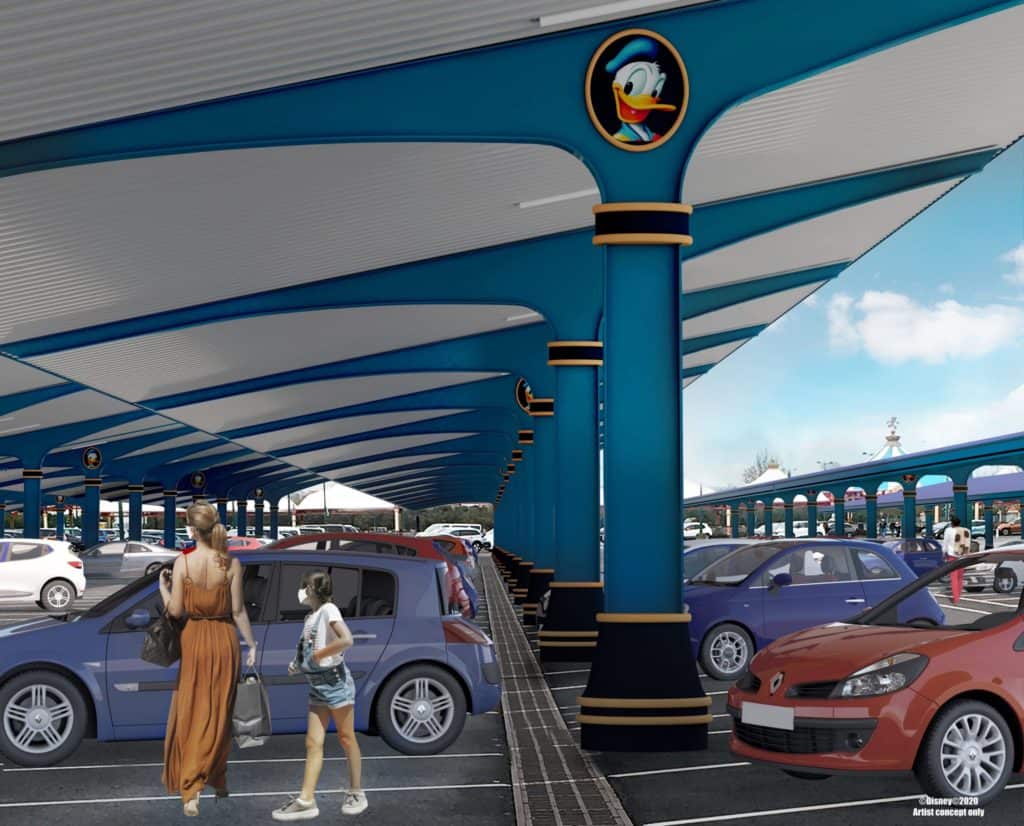 Geothermal Energy
This is just another forward-looking investment by Disney. Disneyland Paris Parks and the Disneyland Hotel are already fed by Geothermal energy for its heating needs.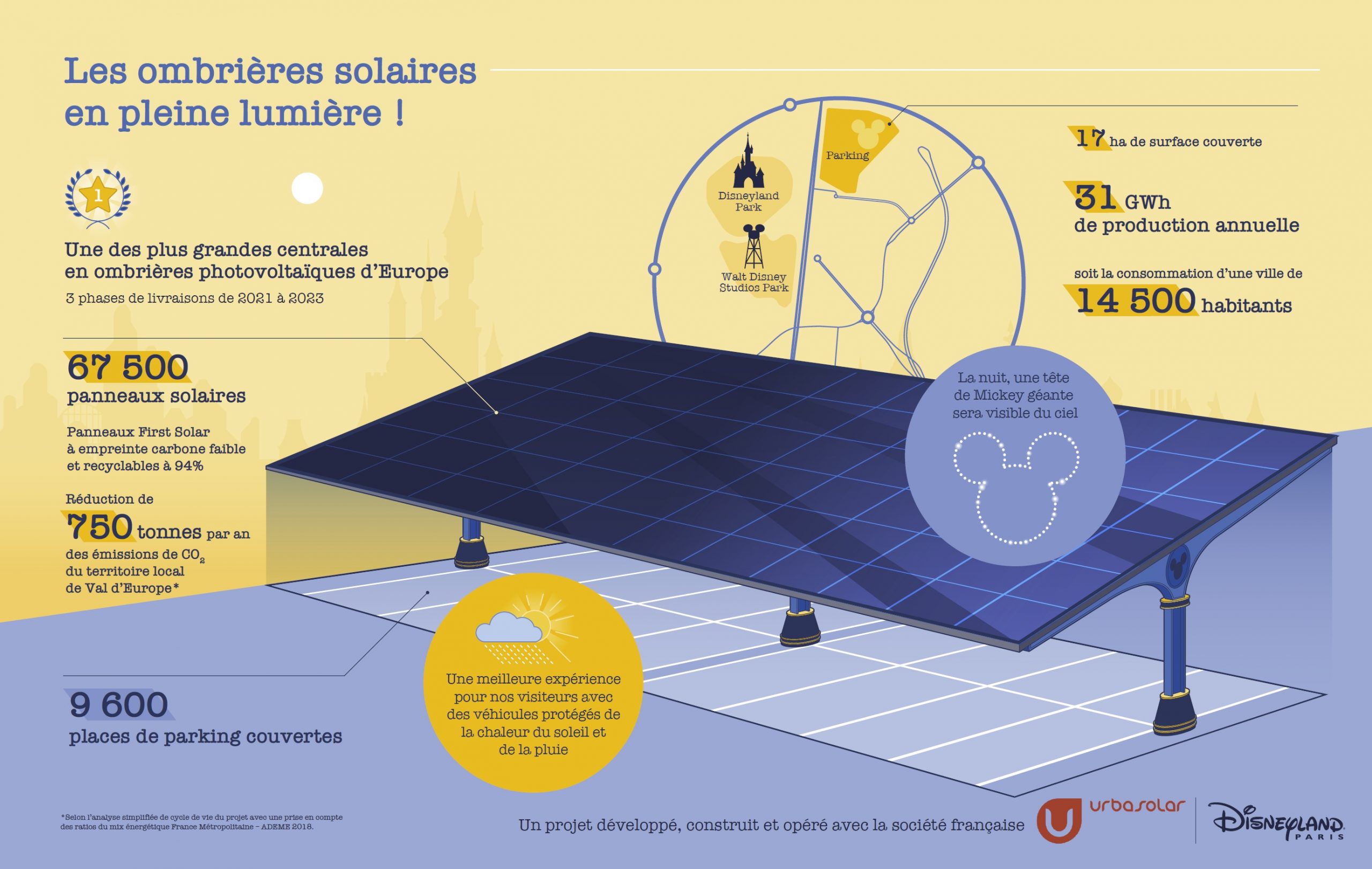 Disneyland Paris is working in collaboration with French company Urbasolar through a co-investment and will cover 42 acres (17 Hectares) with a solar canopy. A staggering 67,000 solar panels will generate 31 gigawatt-hours per year.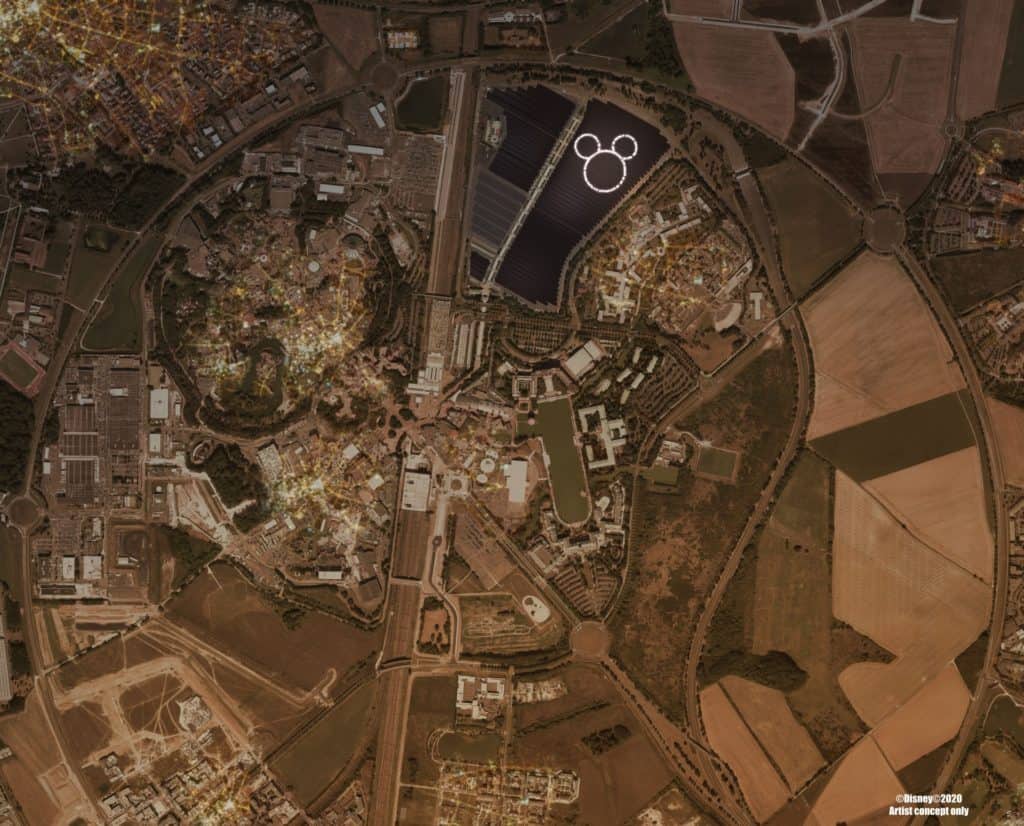 Your Thoughts...
Please share your thoughts in the comments or reach out on social media...We would love to hear from you.
Follow Mouse Travel Matters for Disney Parks news, the latest info and park insights, follow MTM on Twitter, Facebook, and Instagram.
You May Also Like…
7 Reasons Why We're Excited for Disney's 'Star Wars Experience'
How to Visit Disneyland Paris with Kids