Last Updated on March 23, 2020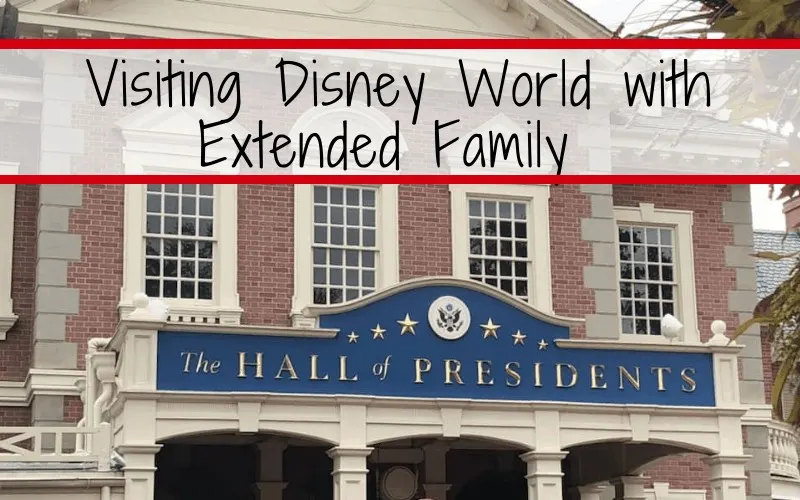 Visiting Disney World with Extended Family can be a tough nut to crack. Here are some tips & touring strategies to plan your family vacation and maybe have everyone in agreement.
There is no one right way to plan for Visiting Disney World with the extended family. There are, however, optimal ways for your group.
Below are a few of the ways we have managed to travel with the extended family. Each and every one of these strategies has a time and a place, and all are reasonable to expect from family members.
This post may contain affiliate links.
To which I earn a small commission, at zero cost to you!
Find more info in our
Privacy Policy
.
It is a matter of communicating your expectations of the vacation and letting them know which of these strategies you plan on employing while there.
This post may contain affiliate links.
To which I earn a small commission, at zero cost to you!
Find more info in our
Privacy Policy
.
6 Touring Plan Strategies for Extended Families
6.
My Way or the highway
As a paying member of this vacation group, I feel that my dollars are just as valuable as the next person. Just because we are travelling to the same place at the same time doesn't mean we need to spend every waking hour together. This is how I plan on touring the parks and you can join us gracefully or find your own strategy. I don't want to hear it.
5.
Compromise, like adults
Using open communication will lead the group to have a better idea of everyone's bucket list items. Taking everything into consideration, generate a touring plan that will appease almost everyone by checking off as many bucket list items as possible. This way, we can spend as much time together as possible.
4.
Roll over, good dog
As the worse negotiator in this family, everyone shouts their demands and you simply execute orders. Go where you are told and with a smile on your face. You will probably enjoy most of your vacation, it is Disney after all. But for the most part, this isn't your vacation.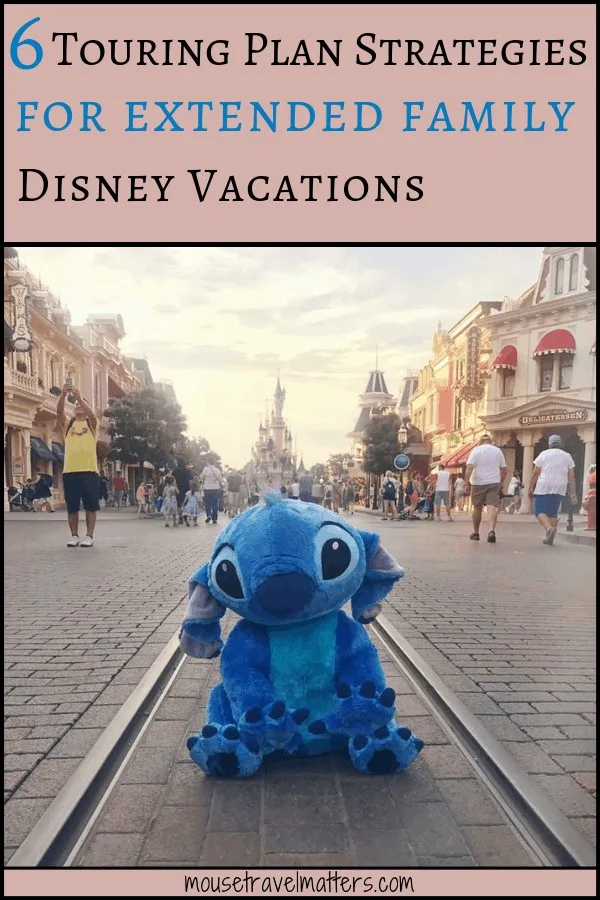 3.
Let's have dinner
Meeting every evening for dinner and a late-night show is a great way to bond as a family. We all do our own thing but have Advanced Dining Reservations for a nice place that we have all agreed to. We can talk about our day, show off some pictures, display all those souvenirs we didn't need to purchase, and everything is right with the world.
2.
I'll meet you there
Everyone has fast passes together, determined through communication and compromise, as well as dining reservations together, but that's about it. Everything in between is still up to each group.
1.
Mix and Match
Grandma isn't sold on the idea of visiting Disney without being by her grandbabies side all day, yet grandpa can't keep up with mum and dad. Divide into manageable groups based on what we all plan on achieving that day.
Especially if rides are a must for most of the family, little ones simply can't do thrill rides, and no one wants to wait around all day when they don't have to. Let the grandparents take the kids to Fantasyland while everyone else roams child-free through Adventure land.
Your Thoughts...
Please share your thoughts in the comments or reach out on social media...We would love to hear from you.
Follow Mouse Travel Matters for Disney Parks news, the latest info and park insights, follow MTM on Twitter, Facebook, and Instagram.
You May Also Like…
10 Tips and Secrets for Disney World that will Improve Your Next Trip to Disney
Hotel Rooms that Sleep 6 Guests: Walt Disney World
Finding a Hotel for a Family of 5 or More
How to Pack the Perfect Disney Park Bag Ever!