Last Updated on June 8, 2019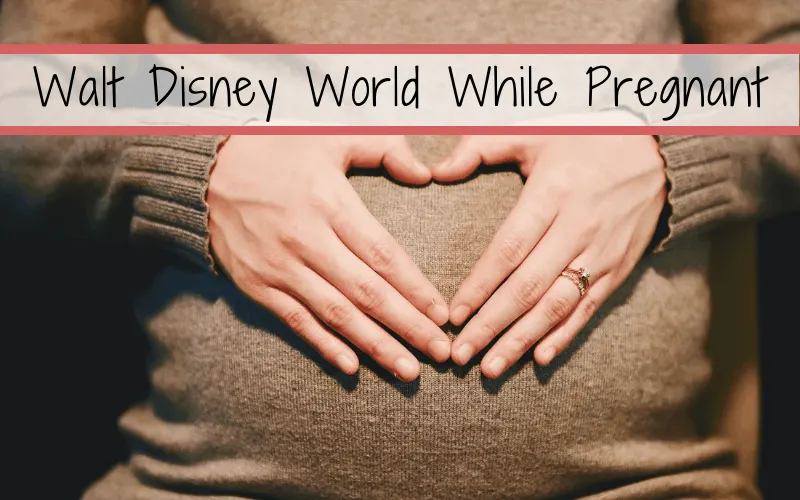 What to expect when you are expecting… at Walt Disney World
There is no reason to avoid Walt Disney World just because you are pregnant. There are still plenty of rides and activities to keep you busy and entertained. Knowing in advance what types of rides to avoid while pregnant will save walking time and disappointment.
Important! The tips below apply to most healthy pregnancies but you should always consult with your doctor about specific cautions relating to visiting the Disney theme parks during your pregnancy.
Why the restrictions?
As mentioned in my Disneyland Paris while Pregnant article, the Disney Company is concerned about the baby that mum is carrying and the types of complications that can arise from using their attractions.
This rigorous activity creates additional jarring forces within the uterus that may lead to premature separation of the placenta from the wall of the uterus, which is called placental abruption.
It also has to do with accessibility guidelines. We've all seen those videos of attractions breaking down while guests are riding them. Some rides, however, require guests to climb down on ladders and through narrow tunnels to get out of the attraction safely. While the ride itself may be perfectly suited for mum and her bundle of joy, the emergency exit is not.
Choosing the right rides – What to ride at Disney World when you're pregnant?
If it's safe for little ones, it is likely safe for you as well. That is to say, most rides without height restrictions are suitable for pregnant women.
There are some rides that say are not allowed for pregnant women but are suitable for toddlers. These are the types of rides that Disney fans would constitute "use at your own risk" rides. They are physically safe for both mum and baby, but pregnant women may not able to physically fit or get down to the ride. These are arguably suitable for those in the early months of their pregnancy. Again, consult a doctor and use your own judgment.
Walt Disney World rides to avoid during pregnancy
Rides all have signs posted near the entrance warning of any exclusions or limitations for physical considerations; these attractions will have a red triangle next to them on the Disney theme park map. This means
According to Disney themselves:
Walt Disney World Resort offers many shows and attractions that expectant mothers may not be able to experience. Be sure to consult the signage posted at each attraction—which includes height requirements, health and safety advisories, and accessibility guidelines.
Rides with height restrictions, any ride that has bumps, jerks, drops or high speeds and avoid rides where kids are in control ie Tomorrowland Speedway.
Since there are more rides that you can ride, than can't, here is are the official Walt Disney World Resort shows and attractions that expectant mothers may not be able to experience. Be sure to consult the signage posted at each attraction—which includes height requirements, health and safety advisories, and accessibility guidelines.
For information on attractions, entertainment and more that expectant mothers can enjoy at Walt Disney World Resort, please call (407) 939-5277.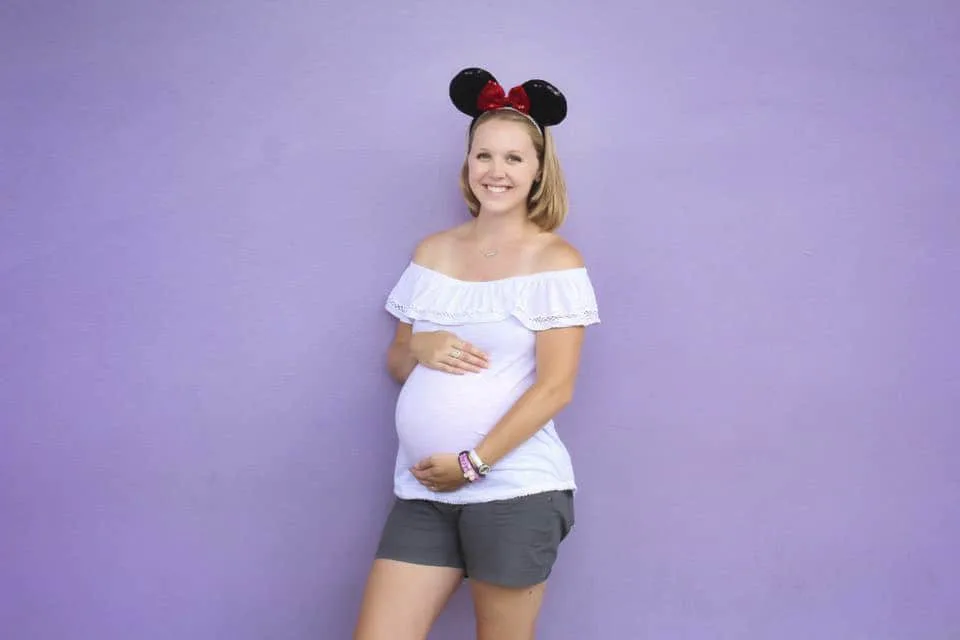 Tips for doing Walt Disney World while Pregnant
Disney Disability Access Pass doesn't affect pregnant women
Unlike Disneyland Paris, Walt Disney World does not consider pregnancy to be a "temporary disability or limitation". This means all pregnant women must wait in the traditional queue, regardless of the heat or length of the wait. Keep this in mind when making your touring plans and FastPass+ selections
Use the wait time to rest
While you can't bring a chair or stool into the parks, there are ways of waiting for rides without standing around all day. Depending on the length of the queue, we have a few suggestions.
Use Rider Swap to get access to the FastPass lines after our partner has to wait in the standby line. This requires you to have one or more children with you.
"Line jump". Some would consider this suggestion as line jumping, though I disagree. If partner and the family are all waiting in the standby line, while mum waits quietly on a park bench in the shade. When the family is close enough to the front, mum politely makes her way to the front. This requires everyone you are passing to accept your "jumping" and for there to be enough room in the queue for you to pass without bumping your bump.
There have been stories of Cast Members allowing expectant mothers to meet their family at the boarding area, after having walked up via Fastpass or Disability lane, while they use the standby queue. Similar to the "line jump" option, just without the unpleasant people passing. As long as everyone else has used the standby line, there shouldn't be a problem.
Again, these are just anecdotal suggestions and the final verdict comes down to the Cast Member in charge of the attraction entrance.
Visit during the offseason
This will help you to avoid crowds and the heat.
Follow the map
Even after months of planning, there is usually something that has been forgotten. Consult the map early and often to see the rides with height restrictions and pregnancy limitations.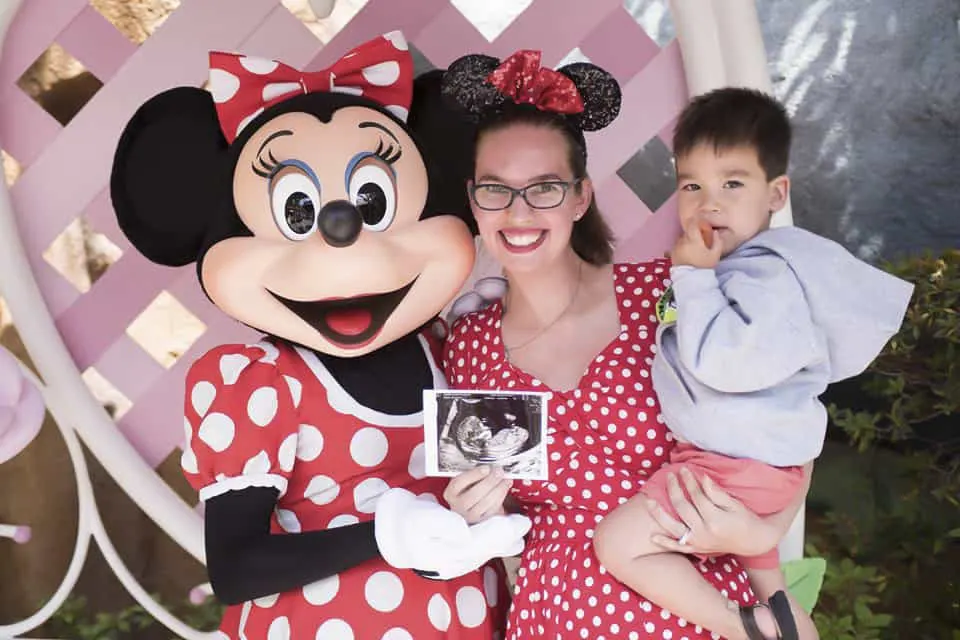 Consider deluxe resorts
Deluxe resorts offer more amenities within their hotel rooms, the locations are that much closer to two major Disney Parks and transit from these resorts tend to be less crowded. All good things when expecting.
Shoes
When pregnant at Walt Disney World, it is doubly important that expectant mothers have proper shoes. Your feet are already swollen and sore from the pregnancy, add to that the hard work of touring all day and you have a recipe for pain at bedtime. Check out our guide for the best shoes for touring Walt Disney World and get a few tips about foot care at the same time.
Snacks
Just like a toddler is always hungry, so will mum. Bring snacks and don't be afraid to bring them out whenever you are feeling a little hungry. It is important to keep your energy up.
Hydration
Hydration is another great way to keep the swelling down and energy up. Keep hydrated with these reusable water bottles and learn the signs and symptoms of dehydration to prevent any unforeseen complications while on vacation.
Know where the bathrooms are
Every expectant mother can attest to this tip. Know where the bathrooms are in relation to every ride and go whenever you get the chance. I'm not saying people will allow pregnant women to jump the queue for the loo but it has been known to happen, especially if she is doing the peepee dance.
Plan your rest stops
It is important to have breaks, especially during the summer months, to keep the strain off your feet and back. Plan for a few rides that you can't get on, in between the rides you can.
When this isn't possible, or you feel that a nap is warranted, try clumping all of the inaccessible rides together and make a plan to rejoin the family for dinner. Having a nap in the quiet, cool, hotel room is always better than 20 minutes breaks on a park bench twiddling your thumbs. This is when having a hotel near the Parks come in handy.
There is lots of walking involved in a Walt Disney World Resort vacation, so be sure to wear super comfy shoes, stay hydrated, and take breaks to rest. You may want to consider pampering yourself with a relaxing pregnancy massage at one of Disney's spas while you're here, too!
Don't forget to wear awesome maternity shirts like these.
Your Thoughts...
Please share your thoughts in the comments or reach out on social media...We would love to hear from you.
Follow Mouse Travel Matters for Disney Parks news, the latest info and park insights, follow MTM on Twitter, Facebook, and Instagram.
You May Also Like