Last Updated on April 26, 2021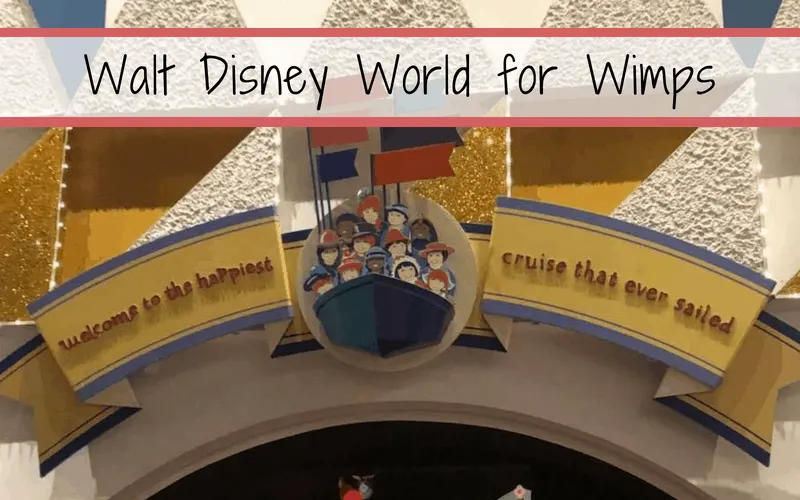 I am the family scary rides wimp, here is a look at all the Disney World theme parks and what rides to avoid and what to try at Magic Kingdom Park, EPCOT, Disney's Hollywood Studios, and Disney's Animal Kingdom.
Updated: 26 Apr 2021
What Scary Rides Should Wimps Avoid at WDW?
If you are anything like me the wife and family amusement park ride wimp, you want to avoid roller coasters at all costs.
Having the Kids with us well visiting Walt Disney World and Disneyland Paris gives me an out for those incredibly fast, stomach-turning, drop from high levels while I can see half of the city of Orlando (The Twilight Zone Tower of Terror). Since the kids can't ride as they aren't tall enough, somebody has to join them for there favourite rides.
I humbly volunteer each and every time. Sure, we could use rider swap, but it can be time-consuming. I will happily take them to Dumbo for the 3rd time today if I can avoid Hyperspace mountain.
This post may contain affiliate links.
To which I earn a small commission, at zero cost to you!
Find more info in our
Privacy Policy
.
*** SPOILER ALERT ***
Detailed Wimp Reviews Below
The Wimps Guide to the Magic Kingdom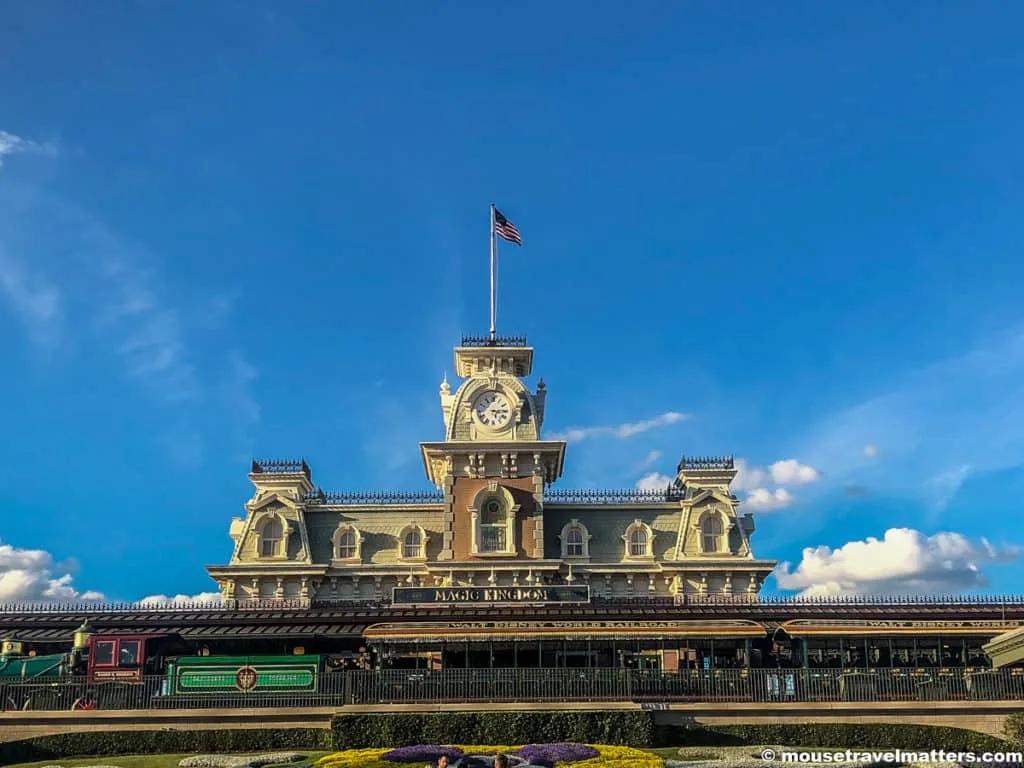 Magic Kingdom Rides to (Probably) Avoid
In general, it's likely you wouldn't want to head to the mountains. In Disney terms, that means you should stay away from the big four rides that form the park's "mountain range":
Splash Mountain
I've done this one once. It was ok. I survived. Not gonna lie, it's a good thing those characters are cute because I did not appreciate that last drop.
Space Mountain
Nope Nope Nope, with a side of Nope. Not only do we have to sit one in front of the other (which means I can't hold someone's hand for safety and security), it is dark and fast. No thank you.
Big Thunder Mountain Railroad
This is the ride that my 6-year-old convinced me to go on with him while hubby watched the sleeping baby. I held his hand so tightly; "don't worry mummy, I'll keep you safe". My 1st grader has more guts than I do. That's terrific.
Seven Dwarfs Mine Train
TRON Lightcycle Run (Tentatively Scary)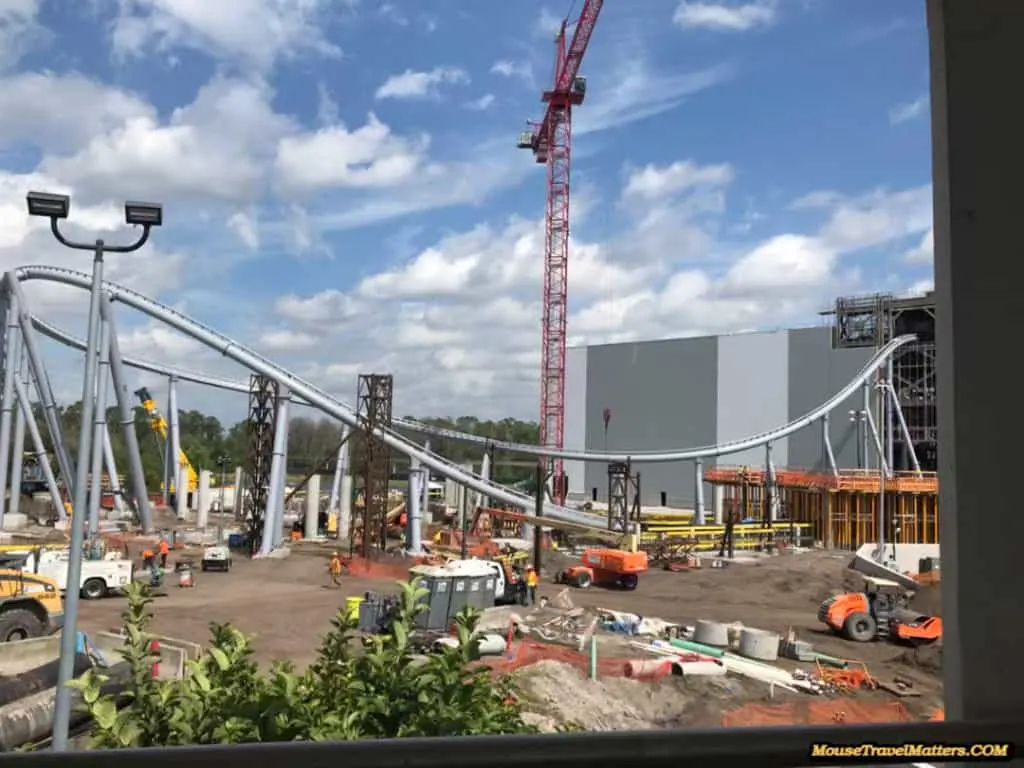 Rides to Give a Try at the Magic Kingdom
The Barnstormer
It's A Small World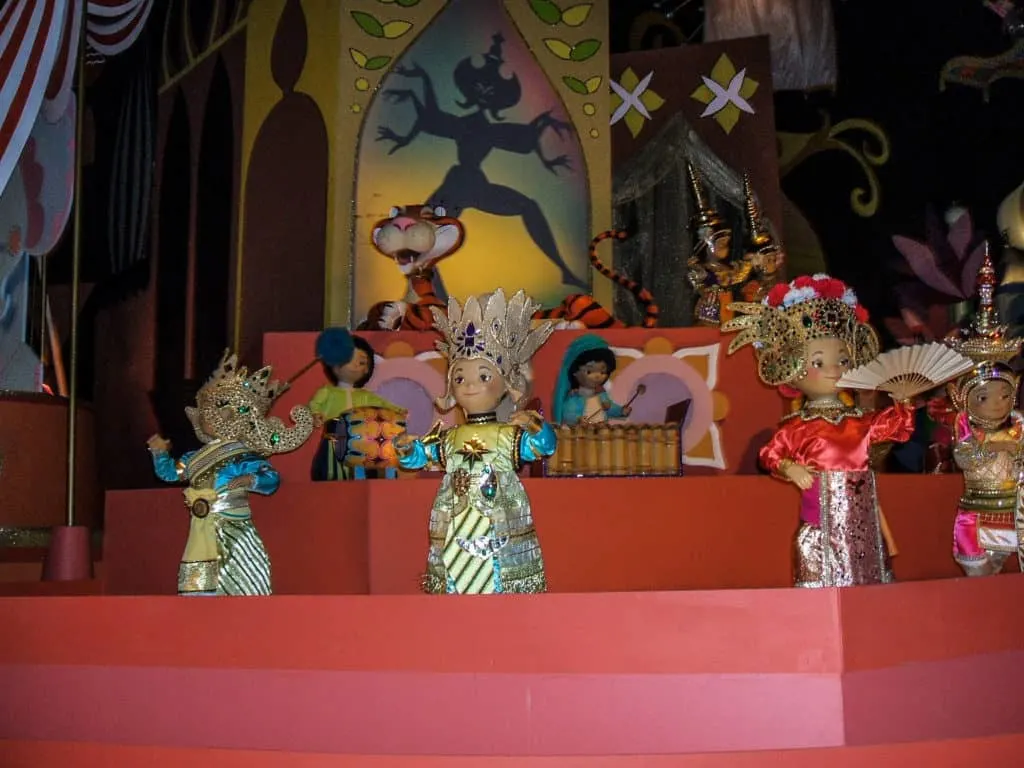 Tomorrowland Transit Authority PeopleMover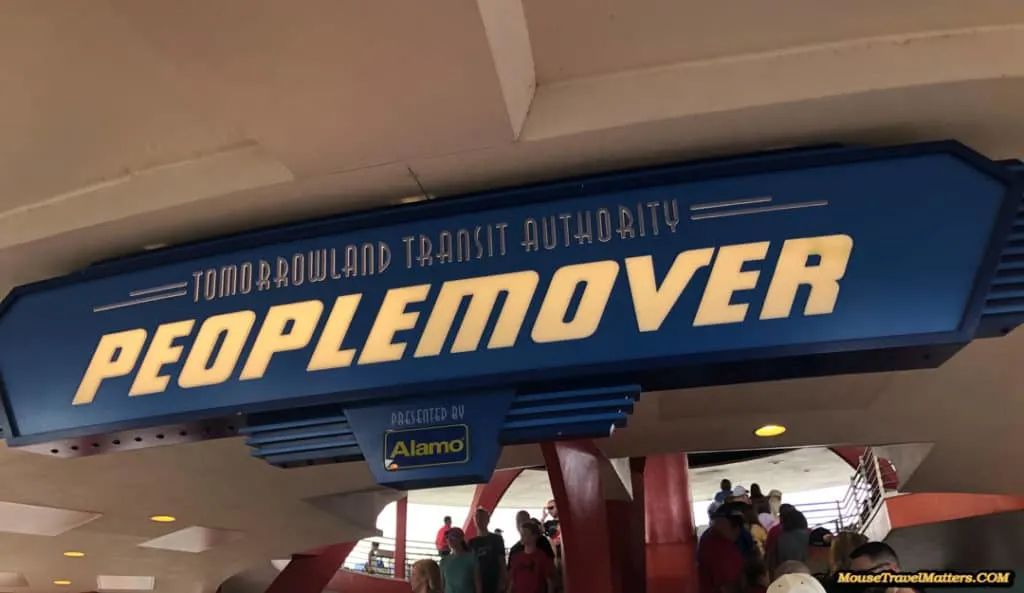 This gentle ride takes guests on a "grand-circle tour" of Tomorrowland and enters into the show buildings of some of the attractions.
The Haunted Mansion
Pirates of the Caribbean
This one seems perfectly chill at first, but be warned. There is a drop near the middle. It isn't that big, but it exists
Rides Safe for Wimps at the Magic Kingdom
There are plenty of other great rides, shows, and attractions available, including the nightly fireworks show, Peter Pan's Flight, Walt Disney's Carousel of Progress, and Buzz Lightyear's – Space Ranger Spin.
EPCOT for Wimps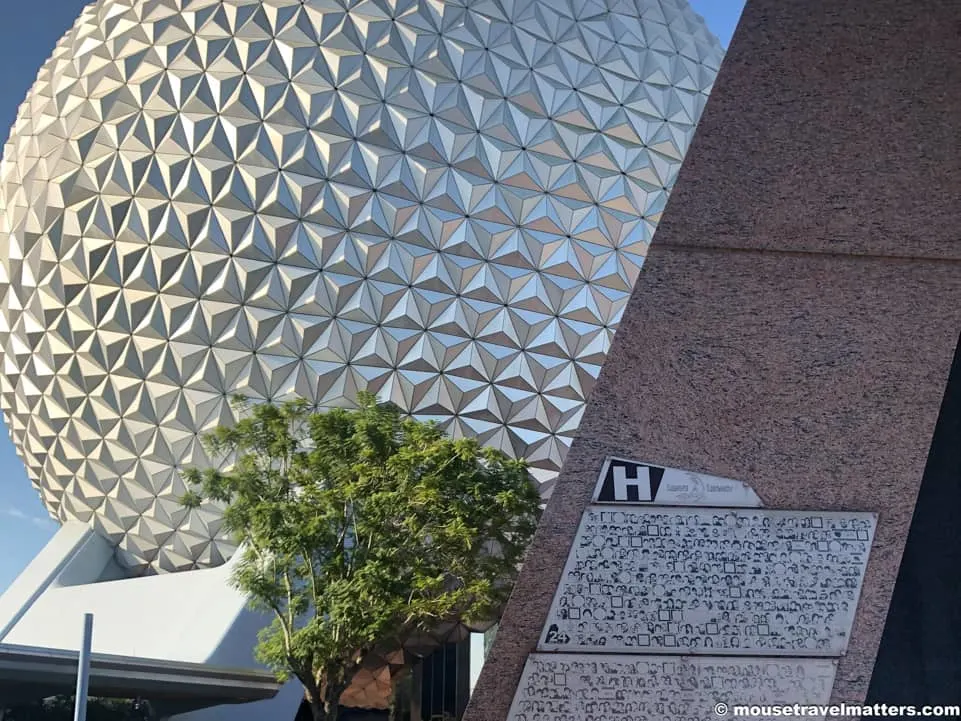 EPCOT Rides to (Probably) Avoid
Mission: SPACE
Another nope ride here. This wild attraction uses an enclosed capsule in a rapidly spinning centrifuge to simulate space travel. To make matters worse, you are at the mercy of your fellow guests to press their launch buttons at the right time.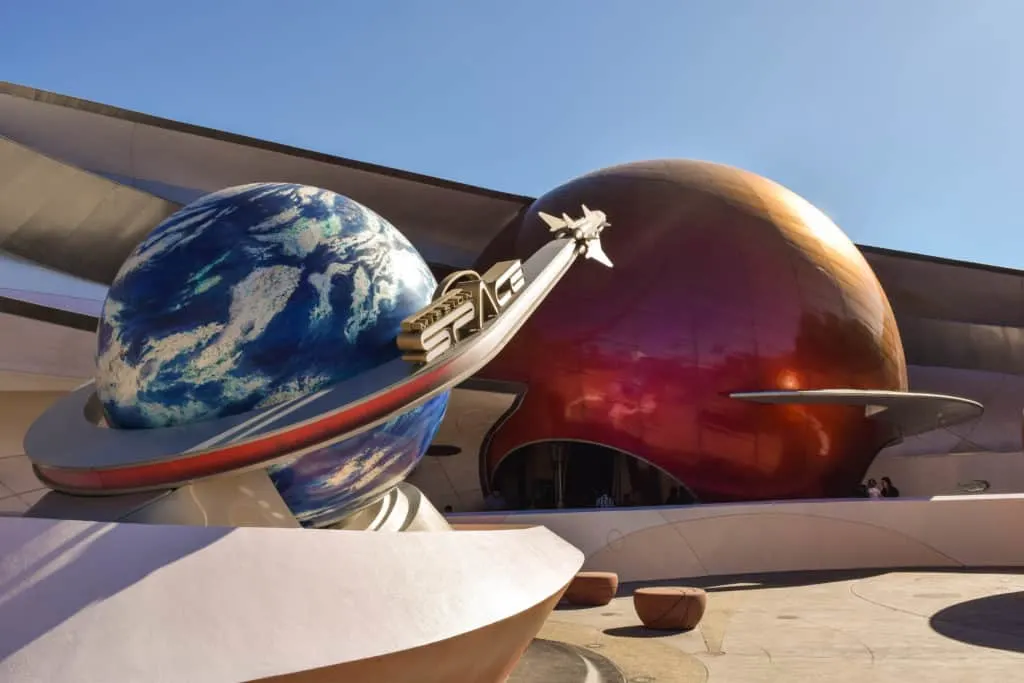 If they don't understand what is going on (language barrier) or just don't care, you are in for one heck of a ride. Hubby convinced me to ride a second time and I wimped out just before boarding. He had a rough launch the second time and was squeamish for the rest of the day.
Test Track
I'm already not a huge fan of riding fast in cars. This did not help my fear.
EPCOT Rides to Give a Try
Frozen Ever After
We haven't done this ride since it was changed from Maelstrom. As memory serves me, the drops weren't crazy. About as tame as Pirates of the Caribean over in the Magic Kingdom. Totally doable, but again, the drops exist.
Soarin'
If you haven't ridden in Soarin' yet, take a look at the video below. You are strapped into a harness that simulates being in a paraglider, sure. But you really aren't more than a few feet off the ground. If you really are that scared, ask for the row at the bottom, the CM will know which one to sit you in. Also, the screen wraps all the way around so your peripherals are fooled into thinking you are actually soaring over Mount Everest.
If it gets too much, physically move your head to the left or right and lock your eyes on the mechanics, or onto the floor. This will help stabilize your body and remind your brain that you are indeed only 3 feet above the ground.
You should do fine with just about everything else at Epcot, including Spaceship Earth, The Seas with Nemo and Friends Ride, the nighttime Illuminations show, and The American Adventure.
The Wimps Guide to Disney's Animal Kingdom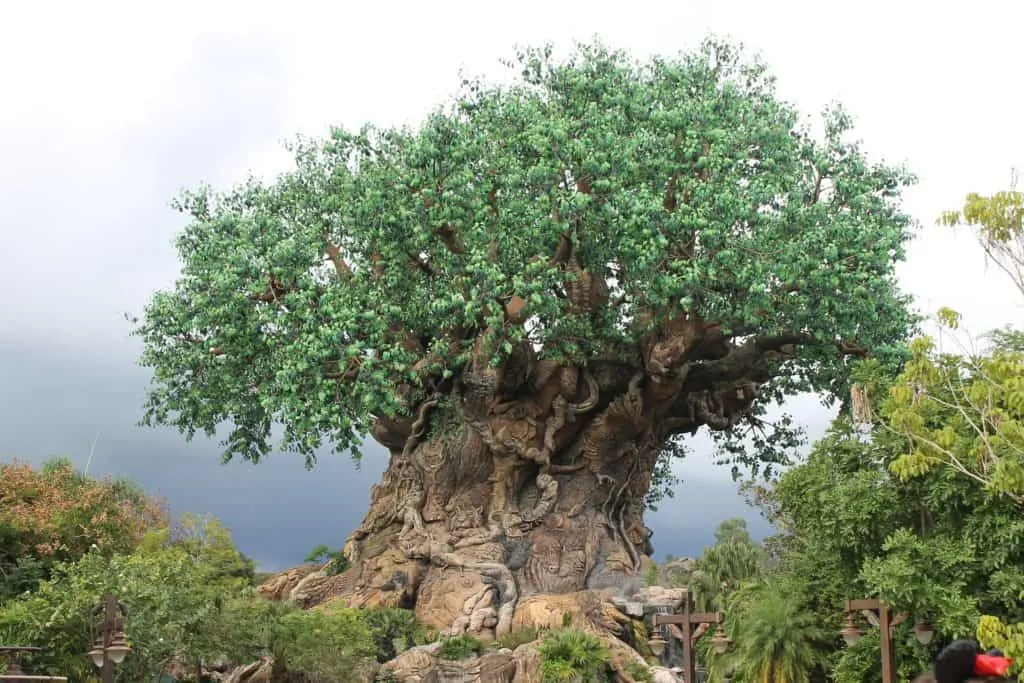 It's mostly a zoo. A piece of cake, right? Wrong. There are some rides at Disney's Animal Kingdom that'd rattle the cage of many wimps.
Disney's Animal Kingdom Rides to (Probably) Avoid
Expedition Everest
Everest is another one of those rides that I didn't know what I was getting myself into. Hubby has a way with words and managed to convince me to try each ride, just once. Starting off on the wrong foot, the ride goes straight up a hill and you are face to face with a broken track and they threaten to send you over the edge. Obviously, they won't but still, my brain doesn't know that.
Primeval Whirl
Since I could see from the ground what was going to happen if I got into that roller coaster, there wasn't a fighting chance of me joining that queue.
Rides to Give a Try Disney's Animal Kingdom
Avatar Flight of Passage
We haven't been since Pandora opened, but we have heard a few stories. It's like riding a motorcycle, many have said, and others say it is very real to the movie. Both of these make me nervous, so this may be a 'need to try it once' type ride, but if I can't secure FastPasses for the whole family on this one, I won't be disappointed.
Kali River Rapids
Kali River Rapids wasn't as scary as I had imagined. I heard a lot of screaming while waiting in the queue. Turns out, it's the cold water soaking everyone that got them going, not the dips. For being afraid of water, this wasn't too bad.
Dinosaur
I don't recall this ride being scary in terms of drops and fast motion. There are a lot of dark spots and dinosaurs coming out of nowhere, which I am ok with. Odd.
All of the other attractions, including Na'vi River Journey, Kilimanjaro Safaris, It's Tough to Be a Bug, and Finding Nemo- The Musical (which is not to be missed), as well as consorting with the animals, are quite wimp-friendly.
The Wimps Guide to Disney's Hollywood Studios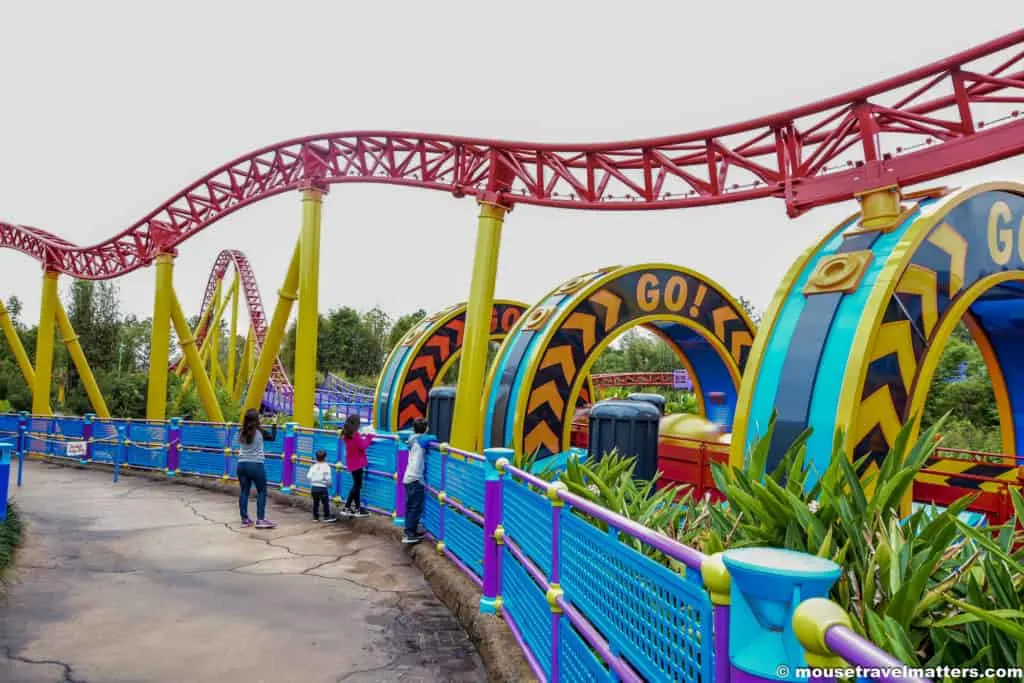 Disney's Hollywood Studios Rides to (Probably) Avoid
Rock 'n' Roller Coaster
Another dark and fast ride, this time with loud music. It reminds me of Space Mountain, so it is another Nope on my list
Twilight Zone Tower of Terror
I had to do it once. I screamed the entire time; partly in anticipation of jolts and jumping ghosts, and partly because we were falling 40meters while staring out the window. The teenagers around me were not impressed with my vocal range.
Rides to Give a Try at Disney's Hollywood Studios
Star Tours
It is fully immersive and the screen shows a lot of explosions. It's clearly not real and you are in no way in danger (not that you are on Tower of Terror, but you could be, and that's what paranoid minds like us wimps think about).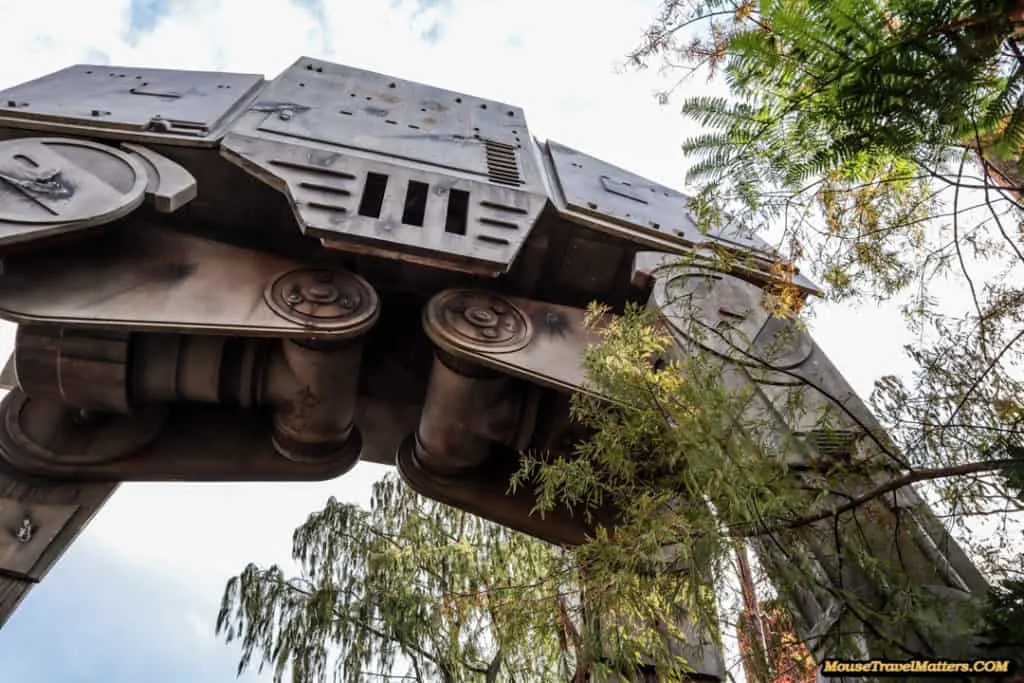 Toy Story Mania!
Not sure why some people put this on their list as possibly scary but since they mentioned it, I imagine there are people out there that this may bother. The spinning and jumping aliens may not appeal to everyone.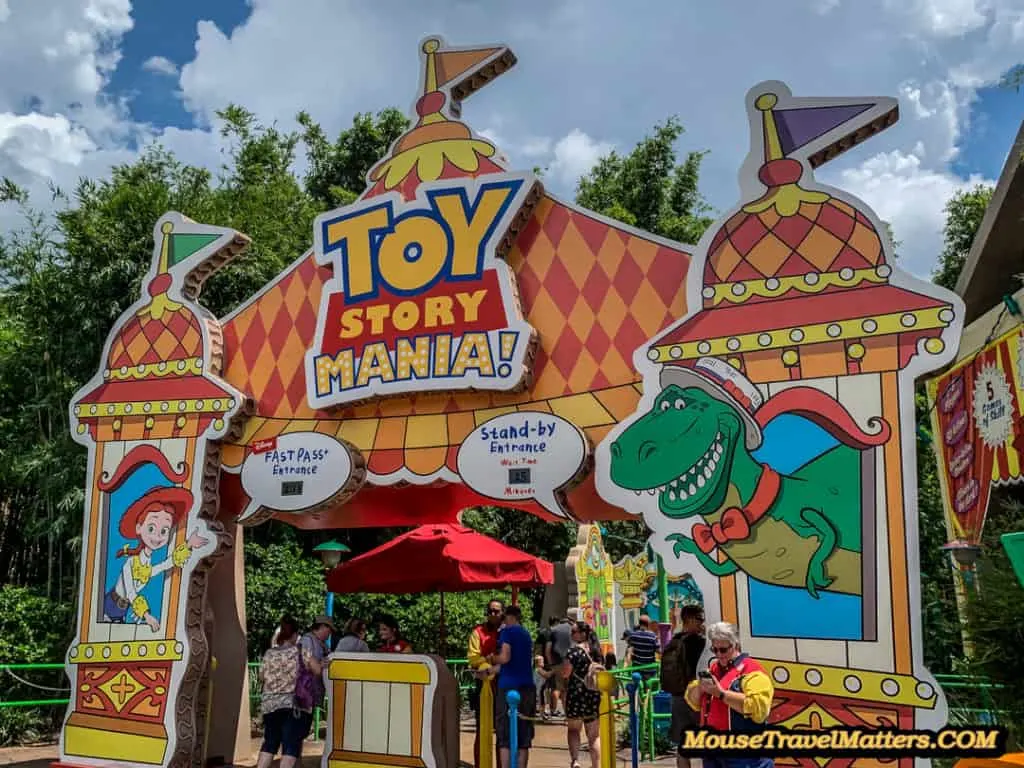 Alien Swirling Saucers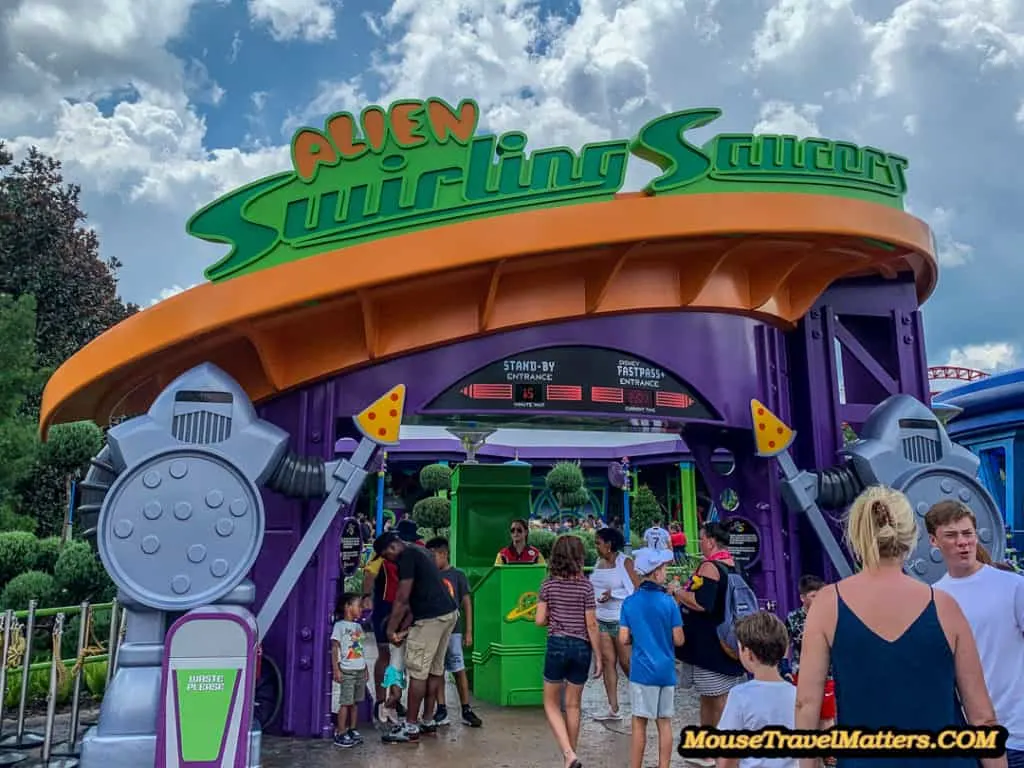 Your Thoughts...
Please share your thoughts in the comments or reach out on social media...We would love to hear from you.
Follow Mouse Travel Matters for Disney Parks news, the latest info and park insights, follow MTM on Twitter, Facebook, and Instagram.
You May Also Like…
Top Disney's Hollywood Studios Thrill Rides
Top Fastest Rides at Walt Disney World
These Are Disney World's 10 Most Thrilling Rides
10 Tips for Rainy Days at Walt Disney World
Best Water Bottles for Disney & Theme Parks