Last Updated on October 16, 2019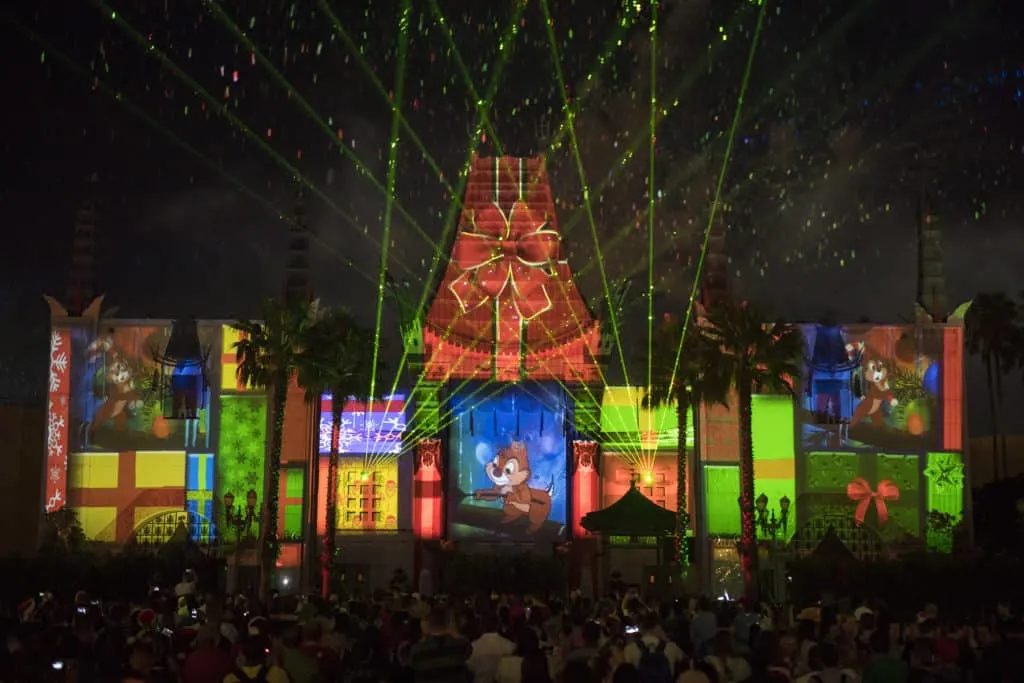 As part of this year's Flurry of Fun at Disney's Hollywood Studios, the spectacular nighttime holiday fireworks show, "Jingle Bell, Jingle BAM!" is returning once again, and with it comes the popular "Jingle Bell, Jingle BAM!" Dessert Party!
Jingle Bell, Jingle BAM! Dessert Party overview.
The Jingle Bell, Jingle BAM! Nighttime Spectacular shows us the Prep & Landing crews' search for Santa—to rescue him and save Christmas!
In terms of the projections, films represented include Mickey's Christmas Carol, Pluto's Christmas Tree, Bambi, Beauty and the Beast, The Nightmare Before Christmas, Inside Out, Up, and virtually every princess and prince (in a brief romance montage).
How to book it
Booking the Jingle Bell, Jingle BAM! Dessert Party is easy. You can book online or by calling (407) WDW-DINE.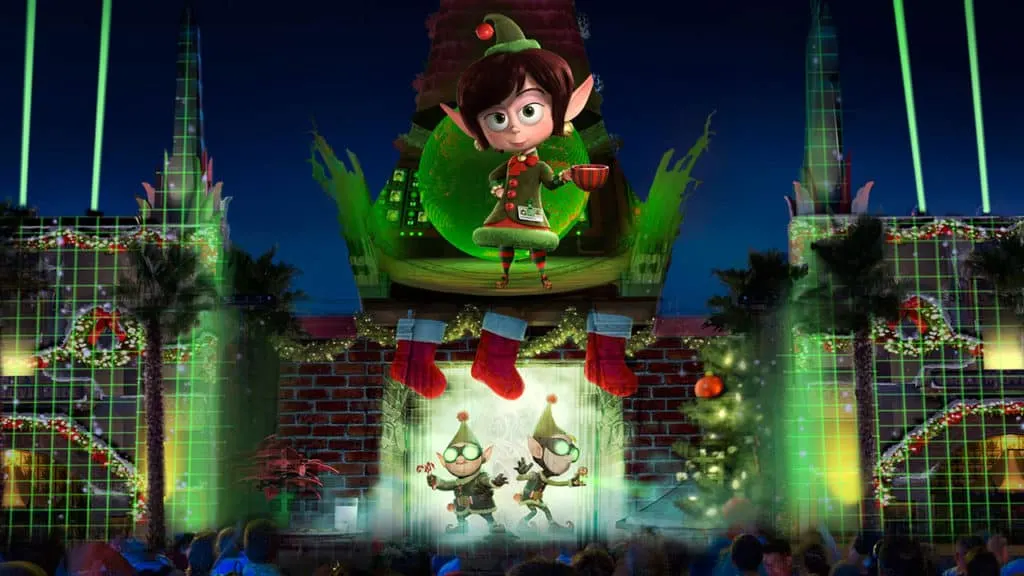 Cost
November 6 – December 22:
Adult $79.00/ Child $45.00
December 23 – January 1:
Adult $89.00/ Child $49.00
January 2 – January 6:
Adult $79.00/ Child $45.00
Location
Check-in takes place at Grauman's Chinese Theatre in Hollywood Studios 15 minutes prior to the party's start time.
The Jingle Bell, Jingle BAM! Dessert Party is typically held outdoors here in front of the future Mickey & Minnie's Runaway Railway building.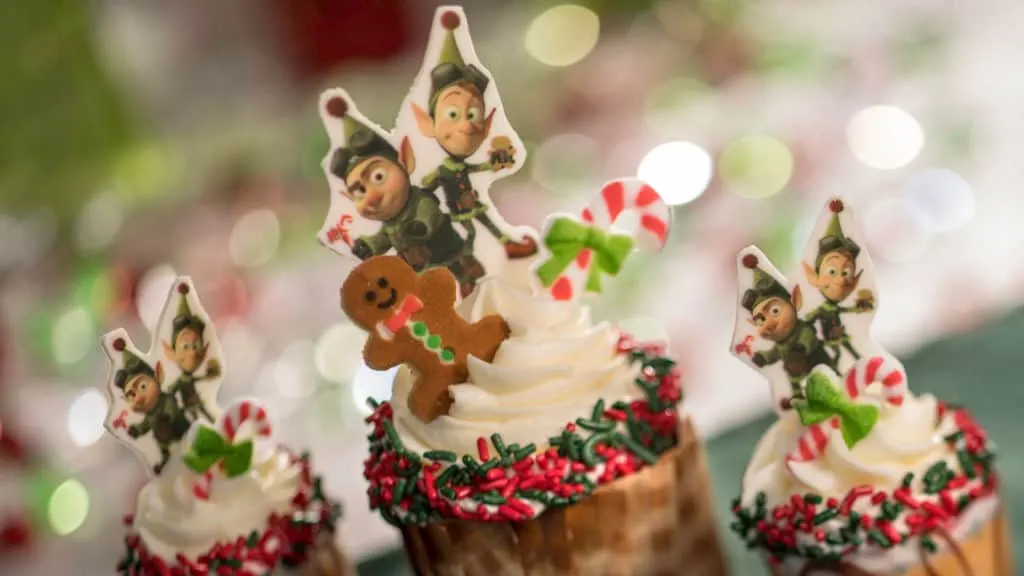 Check-in
Check-in for the event is located to the right of the courtyard in front of the Chinese Theater as early as about an hour before the event is scheduled to begin. Upon check-in, you'll receive a lanyard that will identify you as a dessert party guest and be told to return to the area around 6:40 pm with the official 7 pm start of the party.
Menu offerings
chocolate cupcake with mint frosting and peppermint bark
gingerbread cookies
lemon meringue tart
crispy rice treats
holiday antipasto
kale, collard and pomegranate onion slaw
meatballs
spinach dip
warm salted caramel cottage pudding
warm chocolate torte with cream cheese glaze and candy cane dust
winter spiced party mix
Drinks
Coffee, Decaffeinated Coffee, Hot Water, and Hot Chocolate accompanied by Half and Half.
Elf Juice is the signature non-alcoholic drink with Lemonade, Granny Smith Apple Syrup, and Sprite.
The Jingle Bell Holiday Punch was Raspberry Lemonade and Bacardi Limon Rum
The Gingerbread Martini with Smirnoff Whipped Cream Vodka and Gingerbread Flavored Cream
Apple Cinnamon Cocktail
Fun extras
There are a handful of fun extras that guests get when reserving a spot at Jingle Bell, Jingle BAM! Holiday Dessert Party
Meeting Santa Goofy
Jingle Bell, Jingle BAM! ornament
Reserved seating for Disney Movie Magic; the projection show that begins 20 minutes before Jingle Bell.
How is the view of the show?
The best place to view the show is in the Center Stage area at the end of Hollywood Boulevard, right in front of The Great Movie Ride's reproduction of Gruman's Chinese Theater.
We recommend that you position yourself in front of the lighting booths and trees in this area so that you have a direct view of the show which will be projected on the theater.
Additional Information
Admission into Hollywood Studios is required, and not included.
The dessert party is held outdoors. In the event of inclement weather, a covered location will be provided for the dining portion of the party. A Cast Member will be available at Grauman's Chinese Theatre an hour prior to the party with up-to-date information.
Guests 21-and-older will be required to show identification to drink alcoholic beverage options.
To Book
Book online or call (407) WDW-DINE.
NOTE: Prices and inclusions are subject to change. Please visit the Disney World Jingle Bell, Jingle BAM! Holiday Dessert Party Page to confirm information prior to booking.