Last Updated on November 13, 2019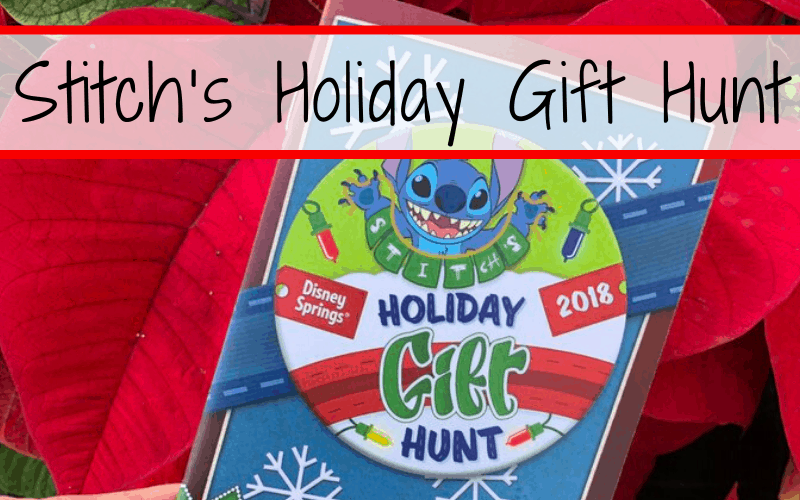 Embark on a very merry mission to find the items on Stitch's lost list and earn a surprise even Santa would love. There is a brand new, seasonal scavenger hunt taking place at Disney Springs this holiday season and Stitch is the host! Here's what you need to know.
This post may contain affiliate links.
To which I earn a small commission, at zero cost to you!
Find more info in our
Privacy Policy
.
First, you'll need to stop by one of the following locations at Disney Springs to pick up a location map and gift stickers.
Once Upon a Toy
Super Hero Headquarters
Welcome Center
World of Disney Information Desk
Now that you have your supplies in-hand, visit each of the stores listed below to find a hidden Stitch holding a "bow-topped planetary present." Next, you need to match the correct gift sticker to its corresponding location on your map. I must warn you to be careful though, Experiment 626 is quite the trickster!
There are only a few redemption location sites for your prize (marked in the booklet map in red), so you might want to plan your shopping and hunting route accordingly. There are also a few coupons in the booklet, including a discount at Wolfgang Puck® Express. You might consider eating there for lunch or dinner and utilizing the coupon.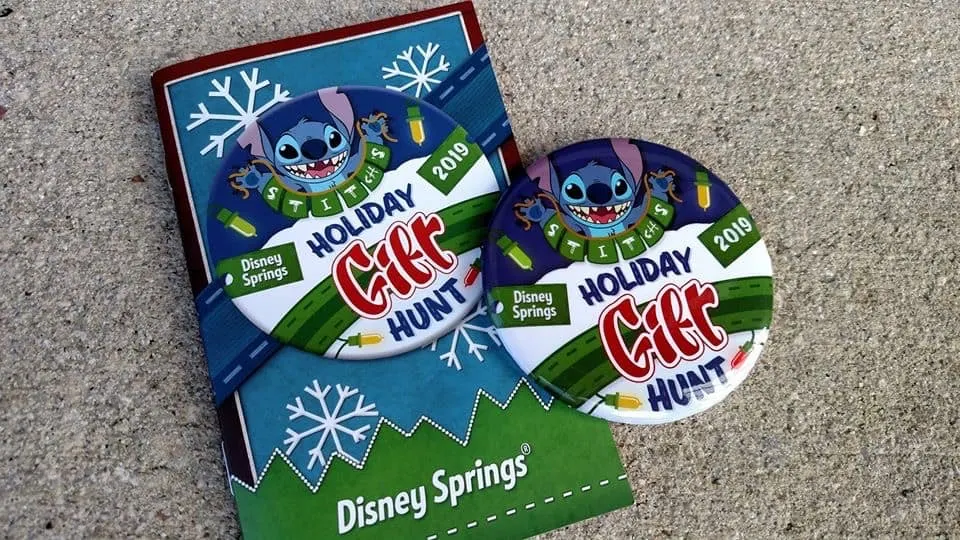 Stitch's Holiday Gift Hunt Stops:
Amorette's Patisserie
Basin
Christmas Tree Trail (Mickey & Minnie tree)
The Ganachery
MAC Cosmetics
Marketplace Co-Op
Once Upon a Toy
Rainforest Cafe® at Disney Springs Marketplace
Sperry
Star Wars™ Galactic Outpost
UNIQLO
Wolfgang Puck® Express at Disney Springs Marketplace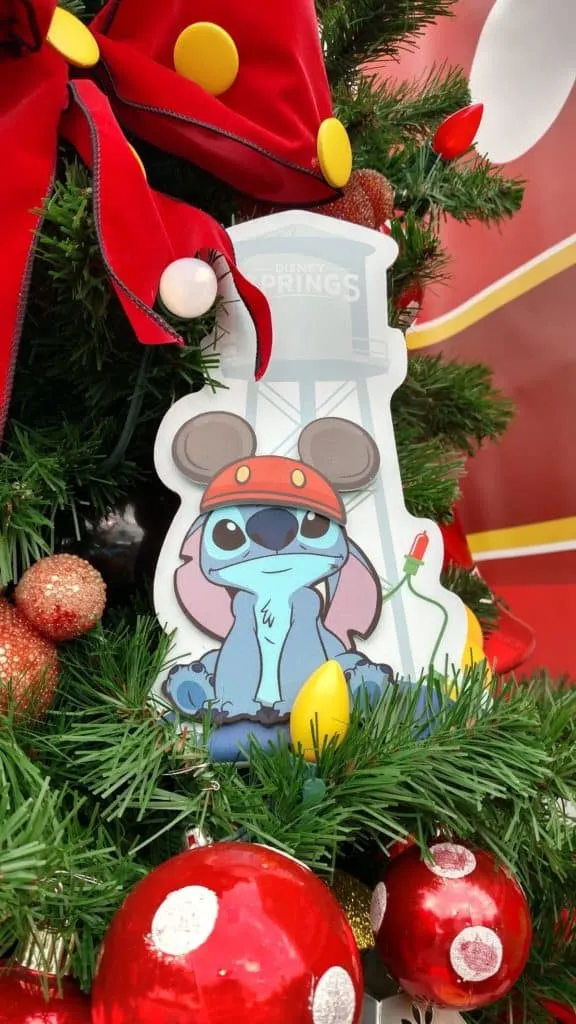 Prize Redemption Locations:
Amorette's Patisserie
Christmas Tree Trail (Mickey & Minnie tree)
Marketplace Co-Op
Once Upon a Toy
Star Wars™ Galactic Outpost
The Ganachery

You will be looking for these images of Stitch about 8-12 inches tall. They are almost all placed where you can not touch them.
Once you have completed the hunt and placed all of the stickers in the correct locations, you can show your booklet to one of the cashiers at a redemption location and collect your prize.
We'd love to see photos of your completed maps and happy faces once you pick up your surprise!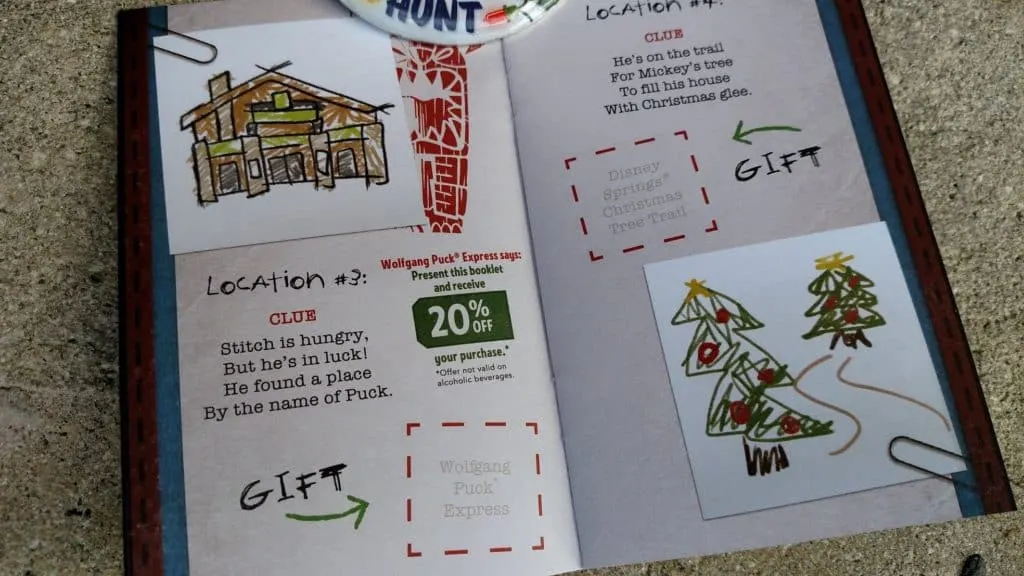 Your Thoughts...
Please share your thoughts in the comments or reach out on social media...We would love to hear from you.
Follow Mouse Travel Matters for Disney Parks news, the latest info and park insights, follow MTM on Twitter, Facebook, and Instagram.
You May Also Like