Last Updated on May 15, 2021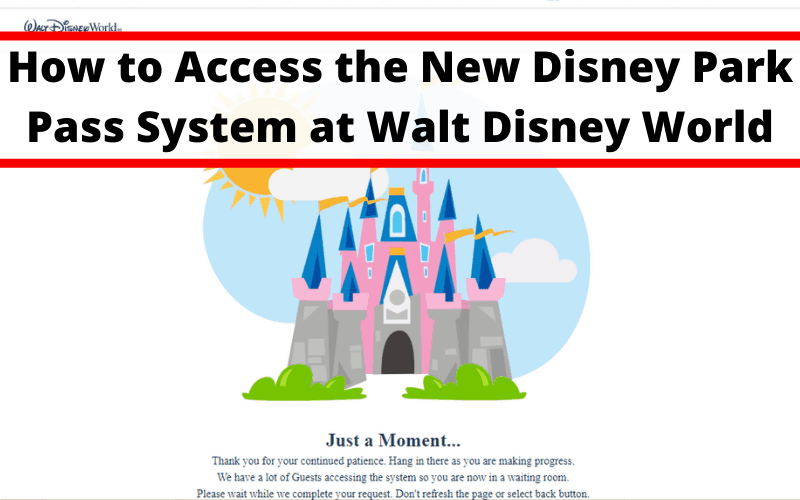 Like most things Disney, the instructions were vague and the load time was slow. But we managed to get our Disney Park Pass Reservations and are here to show you how to do it too.
For all guests with confirmed Disney Resort hotel reservations, today marks the day you can make theme park reservations. Do note that you require valid park admission in order to proceed with the reservation process.
Monday saw the now regular IT glitches being reported and website instability due to high traffic load.
Beginning June 26, Annual Passholders without a Resort stay booked can begin to make reservations, and on June 28, all other existing ticket holders can start booking reservations.
Step-by-Step Video Walt Disney World Resort Park Pass System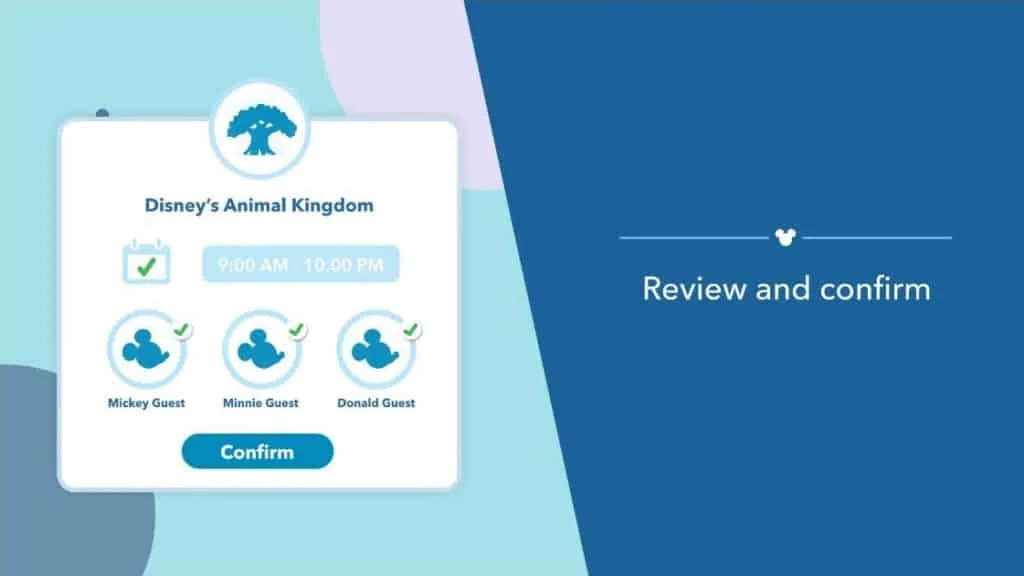 A Step-by-Step video for the Walt Disney World Resort has been released with a how to on creating passes on the new Park Pass system
Step 1: Sign in to your My Disney Experience
You are going to start by signing into your My Disney Experience from your computer. You will not be able to do this through the My Disney Experience App.
Instead of going to My Plans, access the drop down menu and find Disney Park Pass Systems.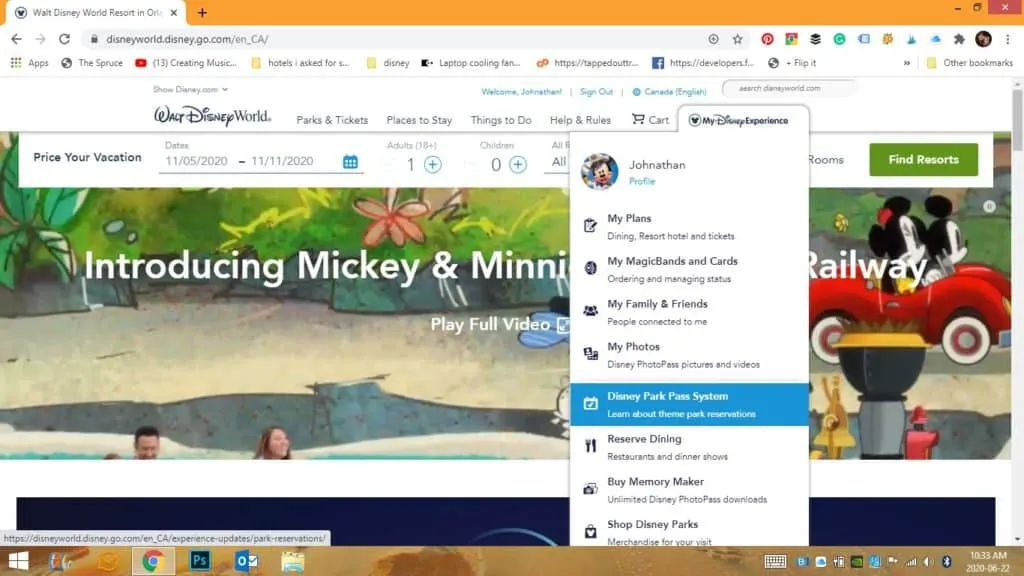 From here, you will be given an overview of the Disney Park Pass System, how it works and why you need them. Click the Make a Disney Park Pass Reservation button to continue.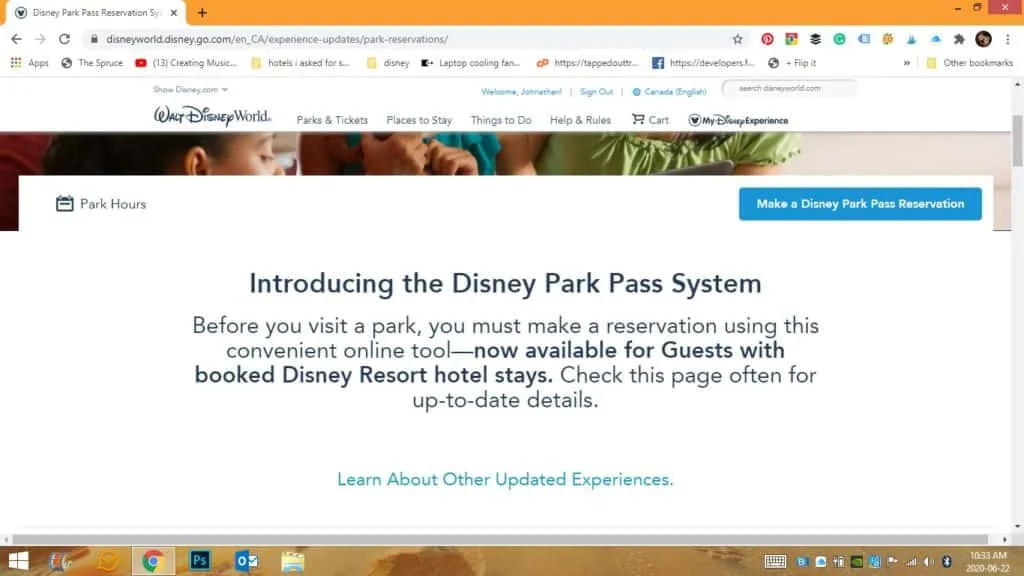 You May also be given this message when you sign in… click View Availability to see the Availability calendar

You can also access the availability calendar by clicking here. Calendars can be filtered by Theme Park Resort Guests, Disney Resort Guests, and Annual Passholders.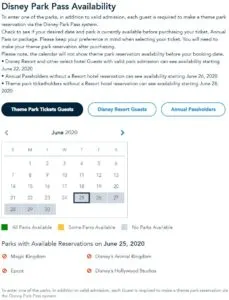 Grab a coffee and pull up a chair because you will need to wait at this point.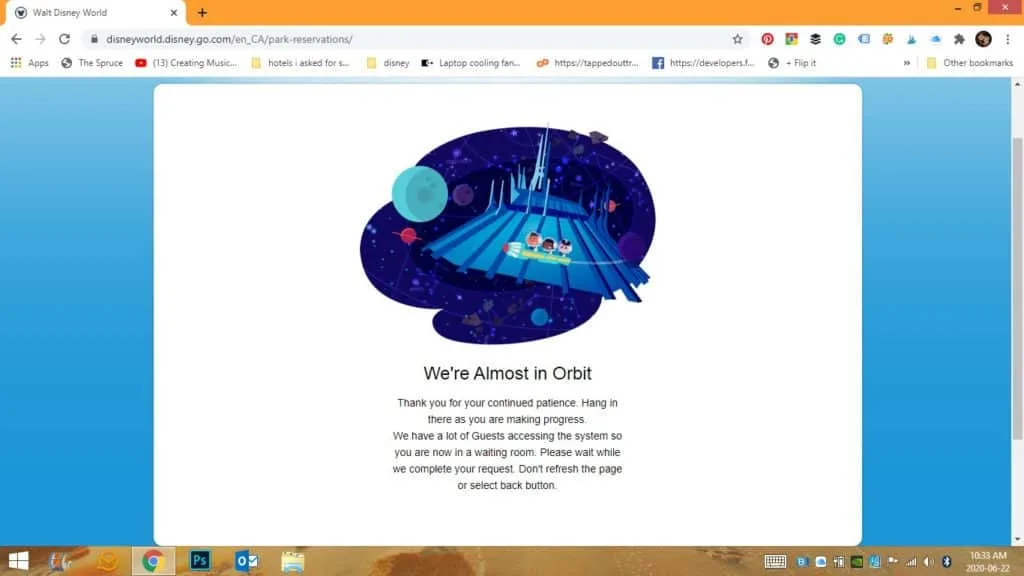 And wait some more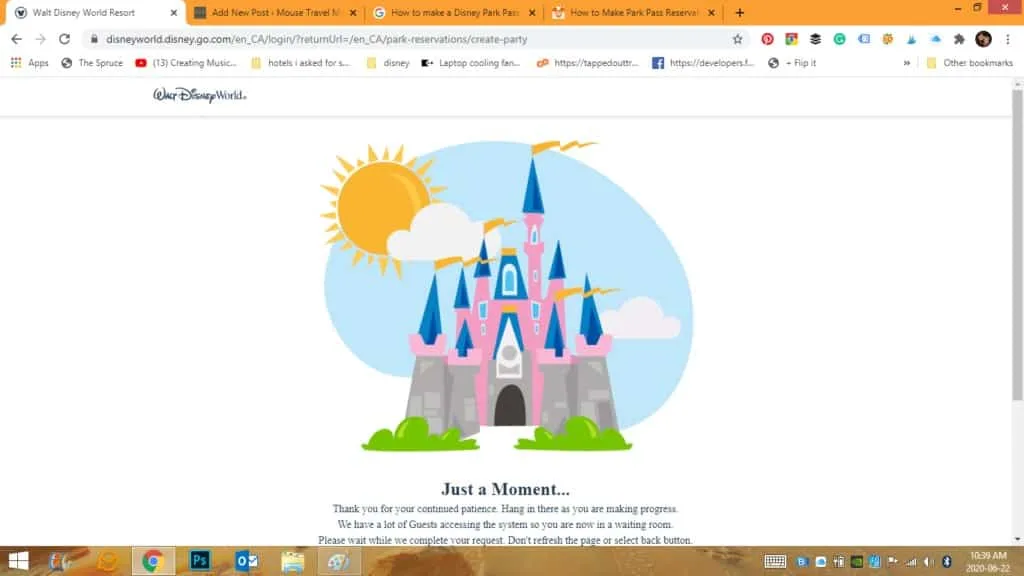 Step 2: Create Your Party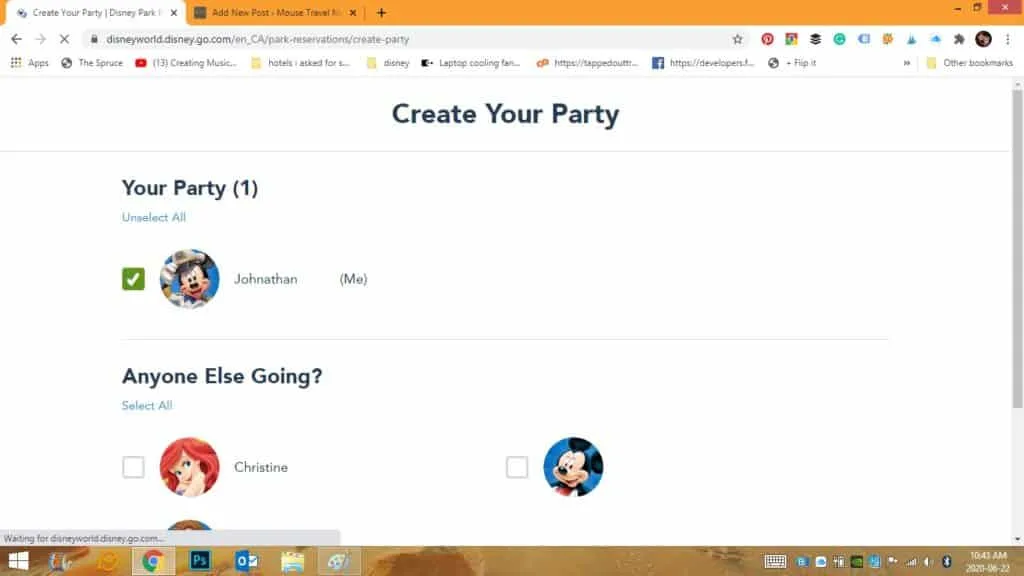 Step 3: Select a Date and Park
Choose the date and the theme park that you'd like to visit from the available reservations. Please note that dates and theme park selections are limited and subject to availability.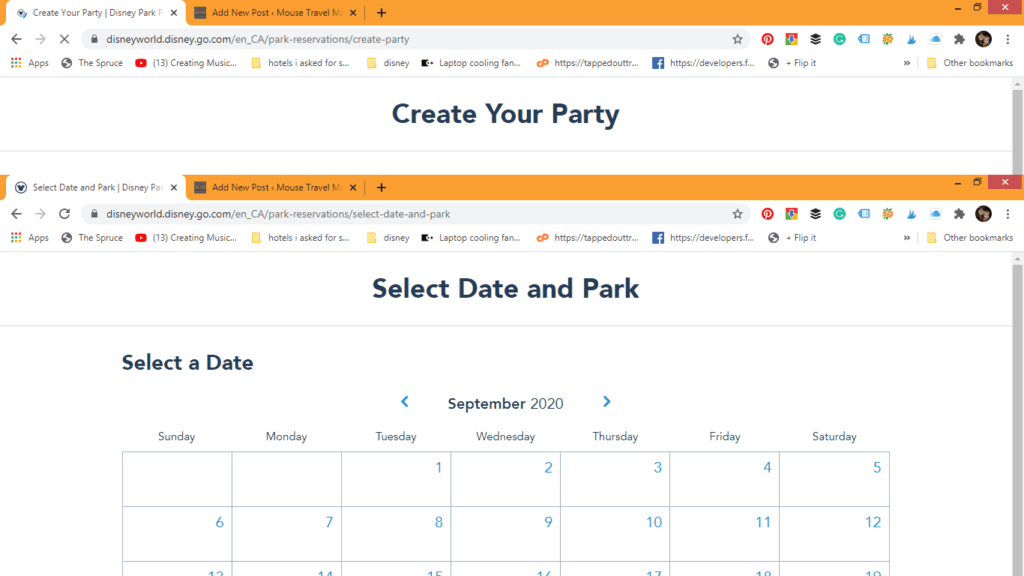 Select a Park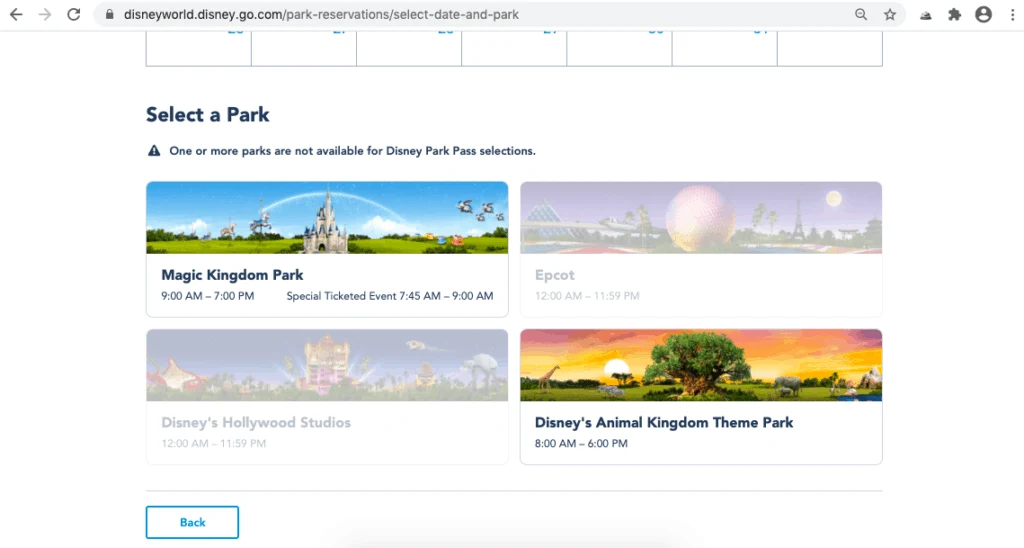 Select a time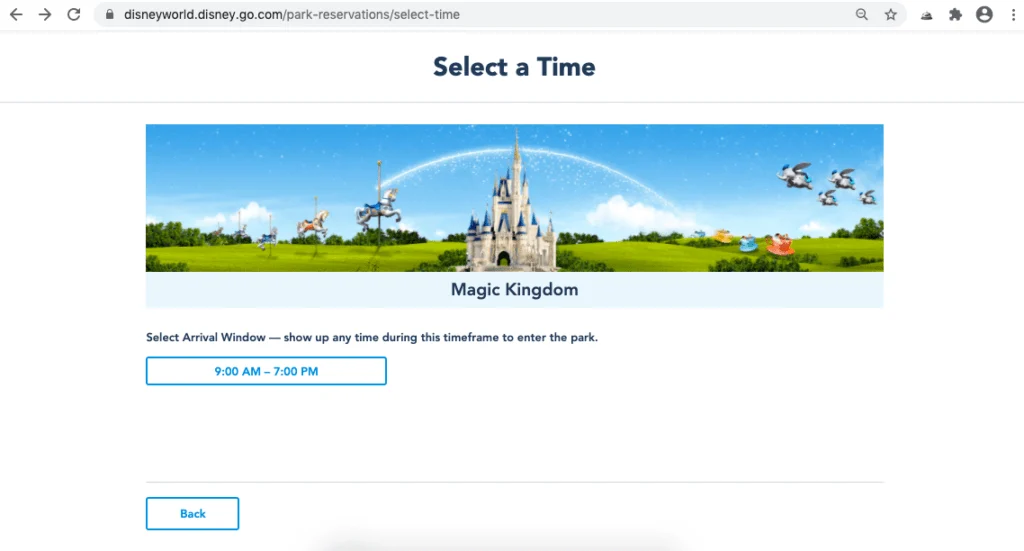 Step 4: Review and Confirm Your Plans
Before confirming, you'll need to agree to the Terms & Conditions, including the COVID-19 liability waiver. Then, select "Confirm" to complete your park reservation. Once confirmed, your reservation will appear in My Plans.
Want to make another park reservation? Select "Make Another Reservation" to continue planning. As a reminder, if you have a multi-day ticket, you will be required to make a park reservation for each date of your visit.
If you need to cancel a reservation, view your daily itinerary in My Plans, then select "Reservation Details".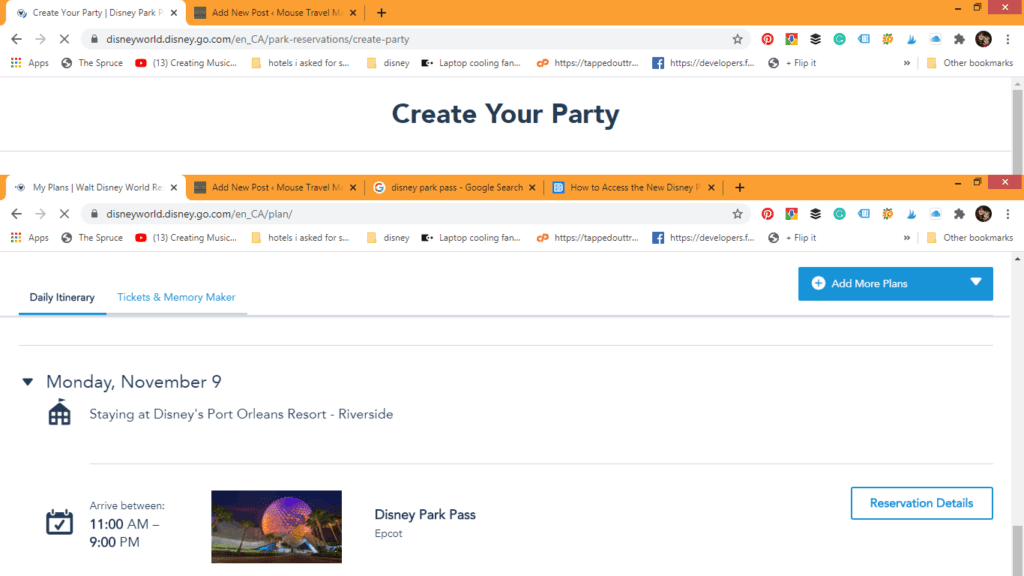 Enjoy
Now that you have made your Disney Park Pass Reservations, kindly log out and allow others to make their reservations.