Last Updated on March 16, 2020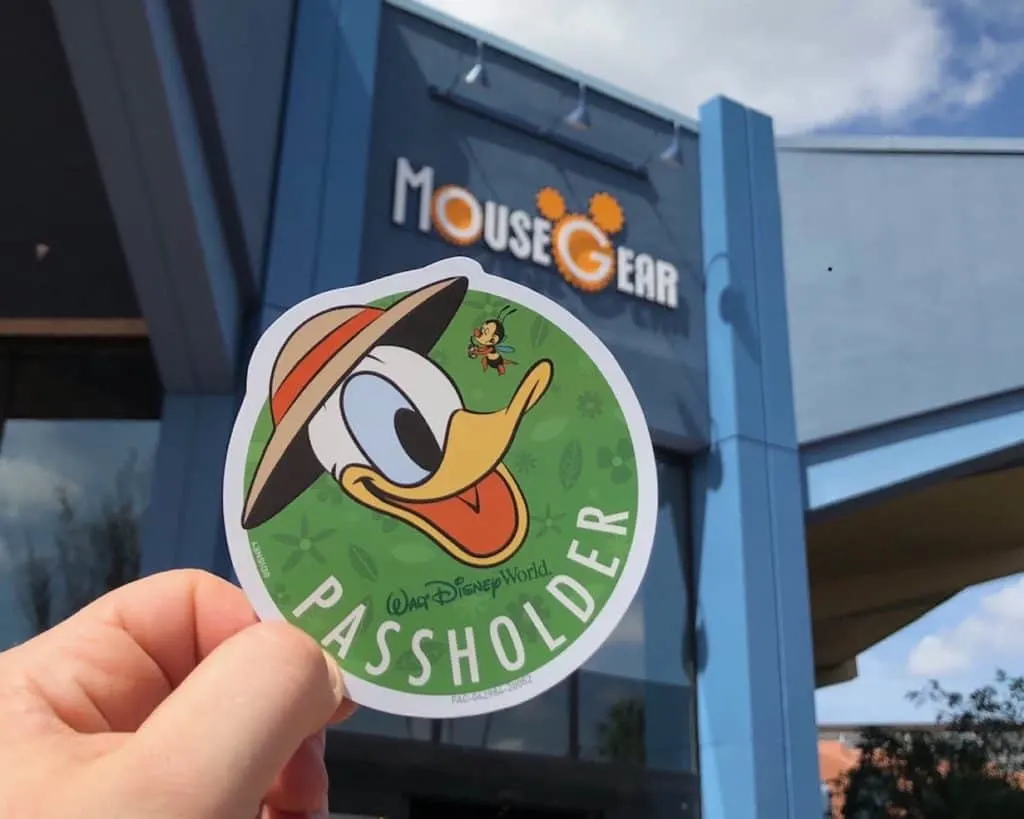 Passholders will get extension due to closure, Disney says.
Disney World announced Thursday it is closing Walt Disney World, Disneyland, and Disneyland Paris this weekend due to the spread of the coronavirus.
The Parks will be closed until the end of March, at the earliest, they are saying.
However, Disney World resorts and Disney Springs will remain opening during this time.
Many pass holders are wondering how their Annual Passes will be affected by this closure since they will not be able to use them at the theme parks for the next 16 days or so.
According to Disney, Annual Passes will be extended by the number of days the parks are closed, starting March 16, 2020.
Guests that have purchased Disney After Hours, Disney Villians After Hours and Disney Early Morning Magic during the closure dates will receive a full refund.
What about standard tickets?
Disney hasn't forgotten about their day to day guests either.
Guests with unexpired multi-day them park tickets with unused days or date-specific theme park tickers with a start date on or before March 31, 2020 will automatically be extended to use any date through December 15, 2020
Should guests not be able to visit by December 15, 2020, they may apply the value of the wholly unused ticket toward the purchase of a ticket for a future date.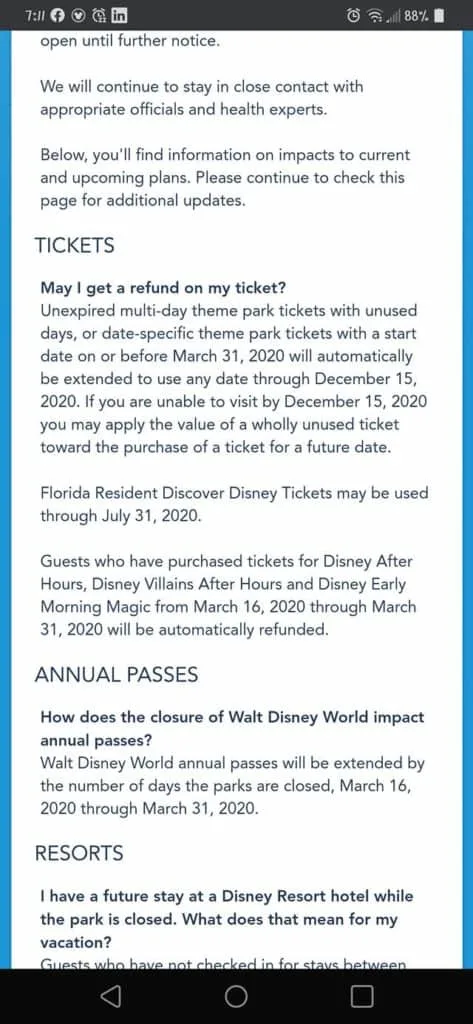 Canceling Disney Vacation Packages
Disney has also agreed to waive all change and cancelation fees up to the date of checking through June 30, 2020
For stays between March 16 and March 31, 2020, that have yet to check in, can modify or cancel their resort package reservation up to their original check-in date. If guests fail to call or can't get through, Disney will automatically process a refund on the original form of payment within seven days of the original check-in date.
You May Also Like…