Last Updated on February 23, 2022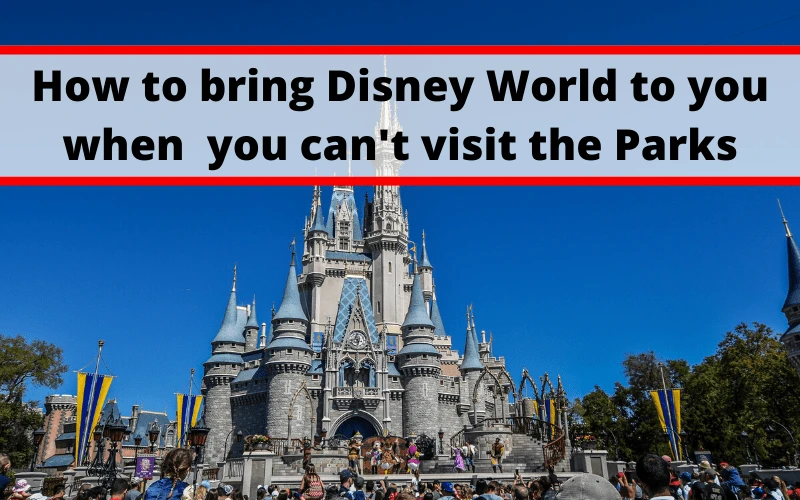 Bring the Disney Magic with the lockdown continuing well into the summer, the Canadian border is closed and public parking near Provincial Parks are shut down to give locals a chance to smell the sweet outdoors.
This leaves very little chance of true entertainment for those living in small houses and far from green spaces.
To that end, we don't live near a Disney Park so the idea of bringing Disney into our home isn't a new concept. And yet, knowing that we CAN'T visit a park if we choose to still brings a little sadness in our hearts.
This post may contain affiliate links.
To which I earn a small commission, at zero cost to you!
Find more info in our
Privacy Policy
.
How to bring Disney World to you when you can't visit the Parks
Disney Parks are closed! Now What? Here are 13 Ways To Bring Disney World To You From listening to Disney music to binge-watching Disney Plus, there are fun ways to cure our Disney World blues.
Play Disney trivia
On the Disney Play app, you will find a whole host of fun games and trivia waiting for you. You don't have to be in the parks to play some of these, which is great, cause the parks are closed.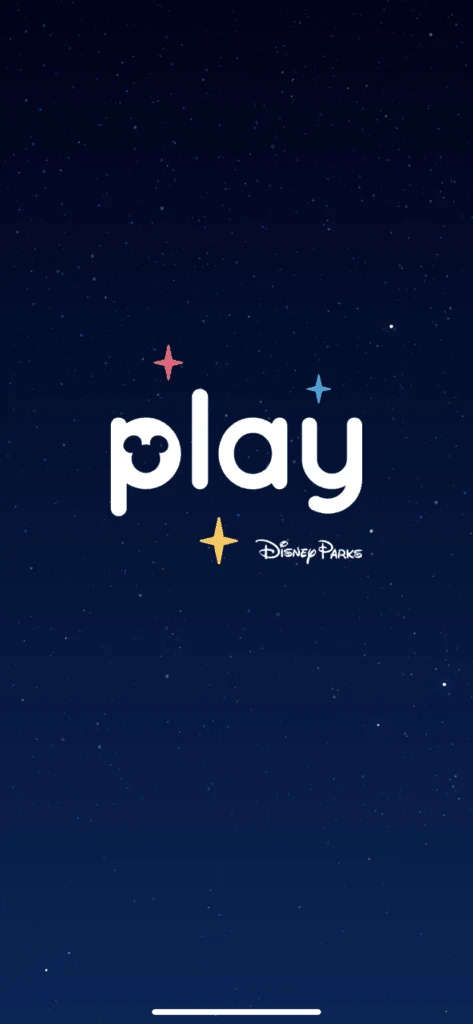 Listen to Park music
The Disney Play app also has great playlists that you can download to your Apple Music. They are full of Park exclusive music, like Main St USA, and Disney movie soundtracks. Lately, we have been doing Disney Dance Parties between movies, and keeping the kids' attention during our long walks around the neighbourhood.
Check out my favorite playlist of all, the Disney Road Trip. Over 2 hours of Disney hits.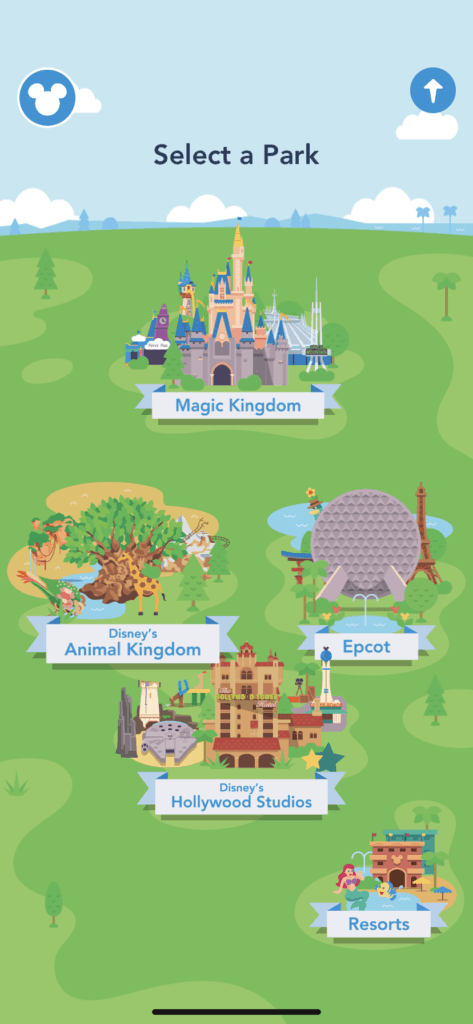 Watch a Disney movie or two
Disney just announced that they are releasing Frozen 2 on Disney+ 3 months in advance, to help us all cope with Corvid-19 and the park closures. Also, the latest Star Wars movie, The Rise of Skywalker, is being released on digital months in advance as well.
If this isn't reason enough to subscribe to Disney+ (assuming there are people in this world that don't have Disney+), then I don't know what to tell you.
There are so many Disney movies out on Disney+, and in the universe in general, that you can easily watch 1 per day, if not 2, and still not be done the catalog by the time the kids go back to school. Here is our list of movies you need to watch in order to visit the Disney parks.
Show off your Disney shirts
You know how the old adage goes, dress for the job you want not the job you have. Well, we are taking it to a whole new level and just wearing Disney gear for the next 3 weeks.
Just because I can't wear my new custom shirts in the parks doesn't mean they will be collecting dust in the bottom of my suitcase until our next chance at Disney World.
We have created a fan-favourite list of incredible Disney t-shirts from Etsy, just in case you need a few more. Because who can't use a few more Disney shirts.
Disney recipes
I may not be the world's greatest baker but I know how to follow instructions. Give me a Disney recipe and we have a cooking-craft set up for this afternoon.
Many of these recipes are your standard baked good in the shape of a mickey head so a good cookie-cutter is all you need to win the children over on this one.
I would argue, however, that I make the best chocolate chip cookies ever and you seriously need to give them a try. More fun recipes to come as we battle this school shut-down together.
Disney photo album
Even after a single Disney vacation, the backlog of photo editing and photo-album creation can take its toll. Spend this time reminiscing about your last holiday, see what photos you have already taken and which ones you want to recreate (this is where Instagram and Pinterest come into play)
Sign up with Shutterfly and get a free 8×8 photo book as your welcome gift.
Shutterfly makes great custom puzzles, coasters, wall calendars, and more. You better believe I have one of everything showing off our endless Disney holidays.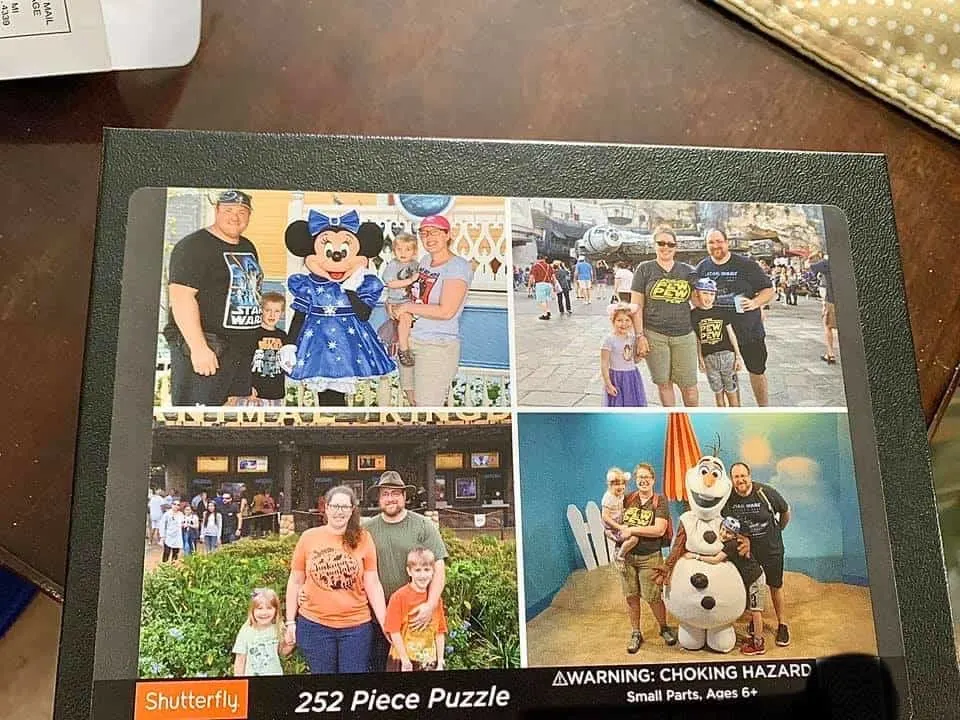 Do a Puzzle
We have a box full of puzzles in the closet upstairs and the majority of them are Disney related. Some are from my childhood that my parents so graciously kept safe until I had kids of my own, others are Dollar-store princess puzzles from my daughter's birthday.
We did manage to buy a handful of puzzles from the Disney Parks when we were there last and lock down seemed like a great opportunity to pull them out and complete them as a family. This puzzle took a week to finish.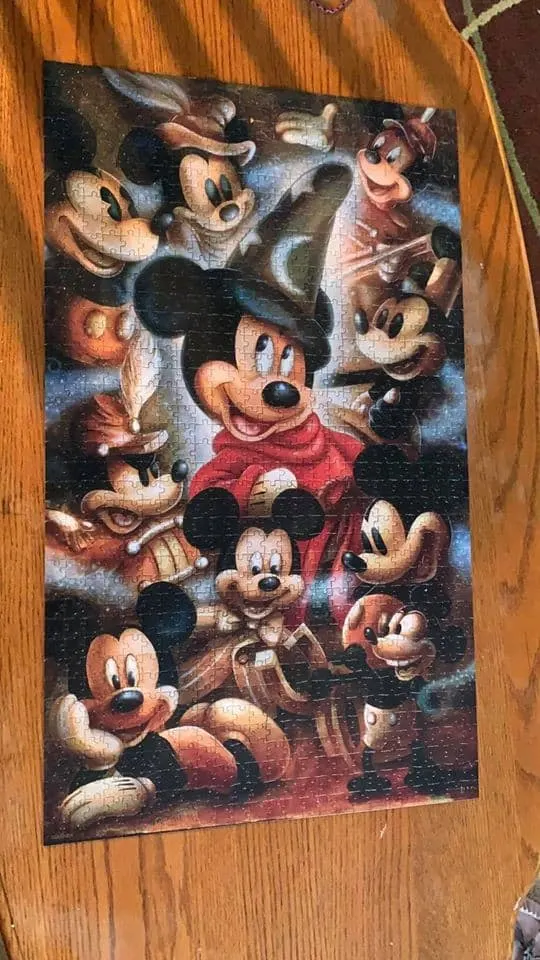 Plan your next Disney Vacation
While you might think rescheduling your March vacation to May is the best way to cure your Disney blues, May guests have been planning this vacation for months as well. Fastpasses are coming up and Dining Reservations have already begun.
Starting fresh may sound like a lot of work but it's actually a lot less work. You have already created an amazing touring plan, either by yourself or with a Travel Agent. Make it that much easier on everyone by booking your next Disney vacation with the same touring plan in mind. Rebook for 6+ months in advance and aim for the same reservation timings. It's better than dealing with what's left in May.
Disney Crafts
My kids love doing crafts. Personally, I prefer more self-guided activities but they are 4 & 8, there is only so much I can expect from them.
The Dollar store is a great place to visit and stock up on craft supplies, including paint supplies. While they cut and draw and do whatever, I made these two paintings, inspired by my favorite images on Pinterest, for the kids to hang in their rooms. I can't make one every day, because we don't have that much wall space, but a nice painting on cardstock will look great in a scrapbook or even in a binder as a cover photo.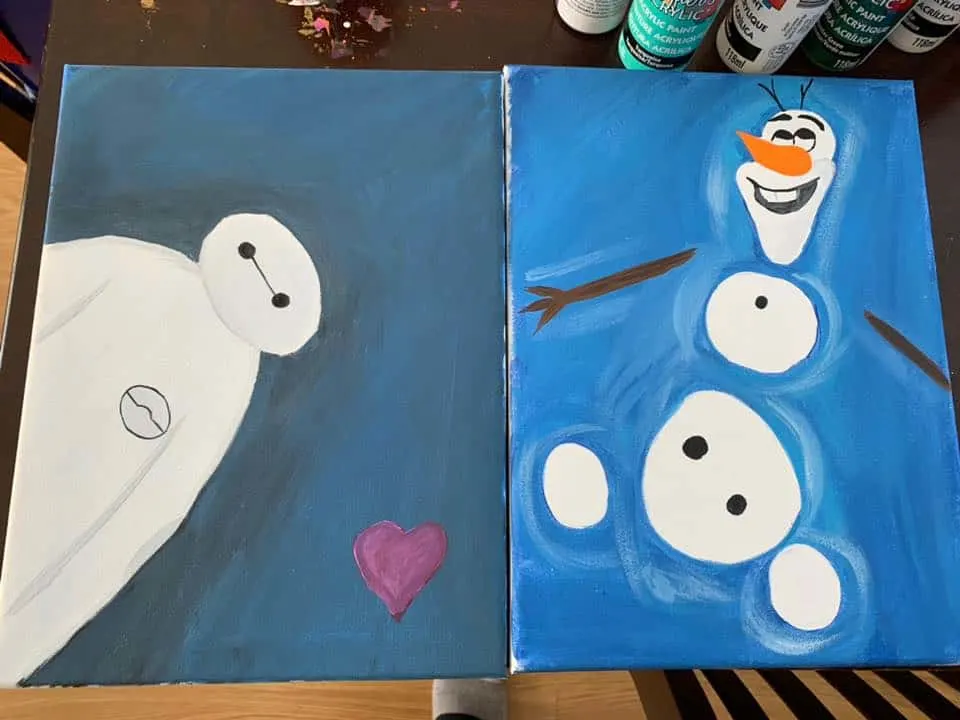 Animation Studio "How to Draw"
Not only do we do Disney paintings and crafts, but we follow along the Disney Parks YouTube channel called "How to Draw".
Read a New Book Series
I am still knee deep in Outlander and The Witcher series so I am not about to start a new series at the moment, but the kids are another story. They don't have access to libraries anymore so we are digging deep and finding books they would like at the local grocery store book aisle and Amazon online.
Save and Splurge
Now that everything worth spending money on locally is closed, this is a great time to save a few more dollars on your Disney vacation and treat yourself when you finally do arrive.
You have worked twice as hard on planning this vacation and have been riddled with doubt, uncertainties and public fear. Spoil the family and treat them to a little something extra; VIP tour, spa day, Character meal. Something to congratulate the team on a job well done.
You May Also Like…