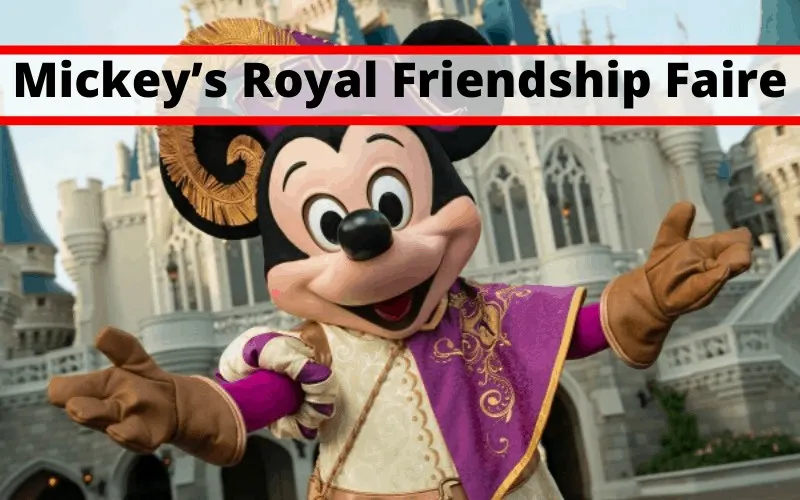 It takes a whole enchanted kingdom to put on this show—and you're cordially invited. Look for Tiana and friends from The Princess and the Frog and Rapunzel and Flynn from Tangled. Mickey even recruits Olaf, Anna and Elsa from Frozen to join in! This post features photos of the show and my review of it.
This incredible show plays several times a day, so there is no rush; 10:30 AM, 12:00 PM, 1:00 PM, 3:15 PM, and 4:15 PM.
Shortly after the first and last show of the day, the Move It! Shake It! MousekeDance It! Street Party (11:30 AM, 4:40 PM ) will start so if you plan on making it to either of those parade timings, find a great spot to watch both and show up a little early because everyone else is doing it too.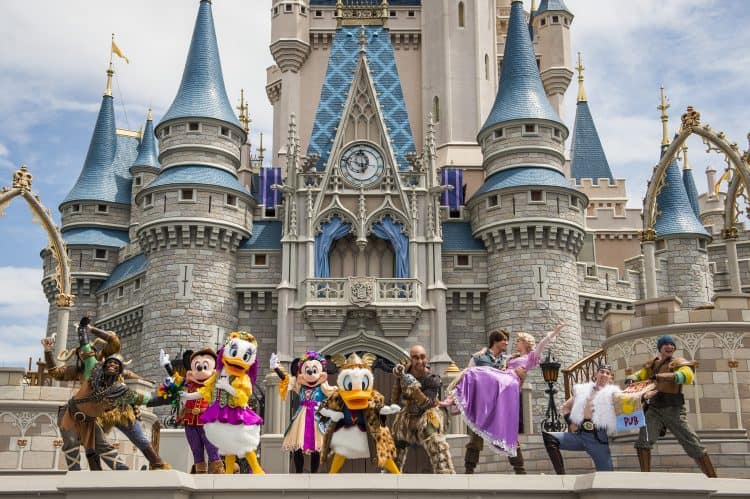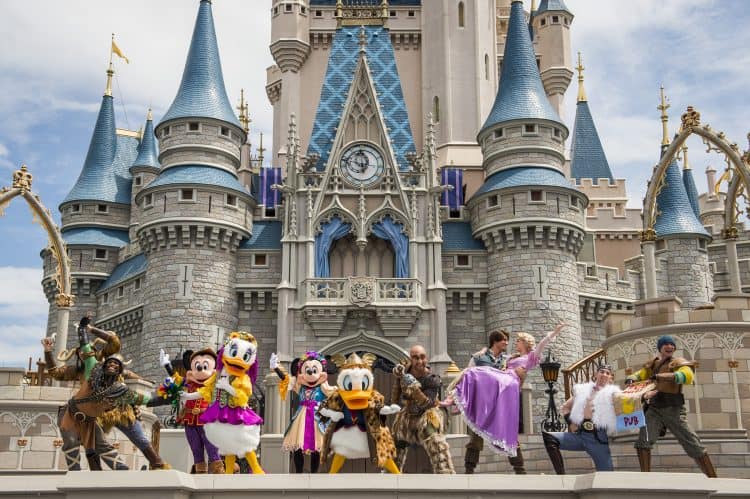 There are 15 Disney Characters Featured In The Show
In 'Mickey's Royal Friendship Faire,' 15 Disney characters from different stories come together to showcase how diversity and the discoveries you make through friendships shape who you are.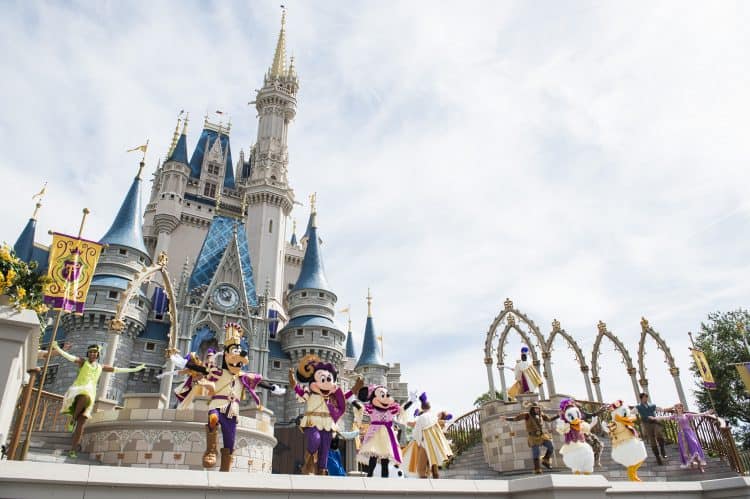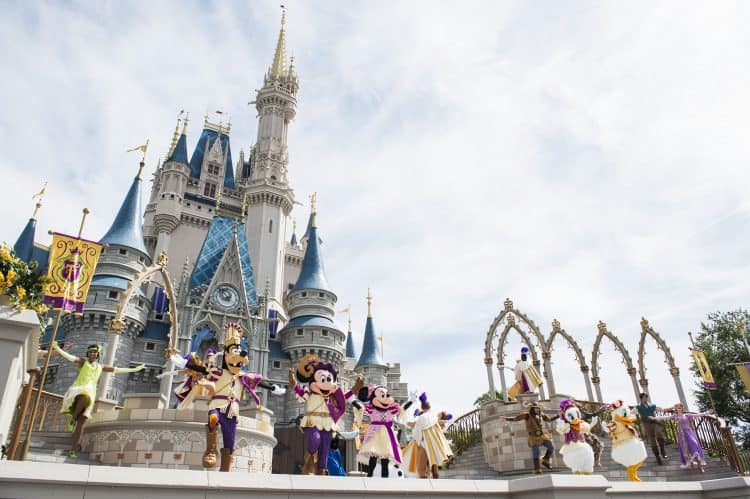 Mickey's Royal Friendship Faire is a 23 Minutes Show
You don't have to arrive far in advance to secure a good view for Mickey's Royal Friendship Faire
One of the biggest challenges in viewing Mickey's Royal Friendship Faire is that there is absolutely no shade in the prime viewing area.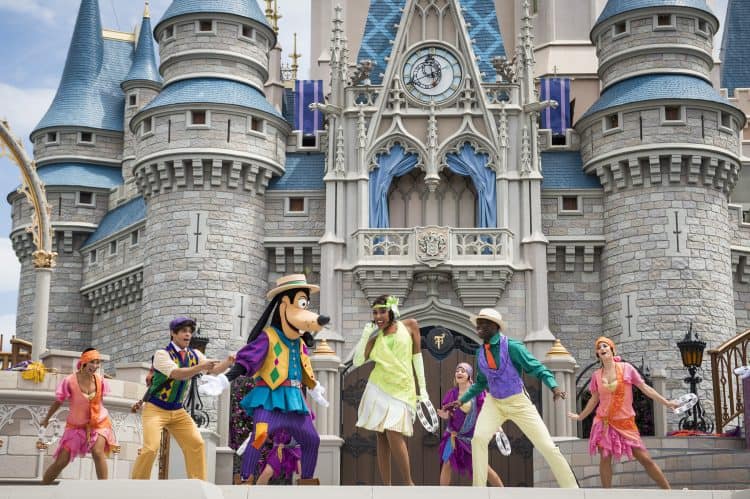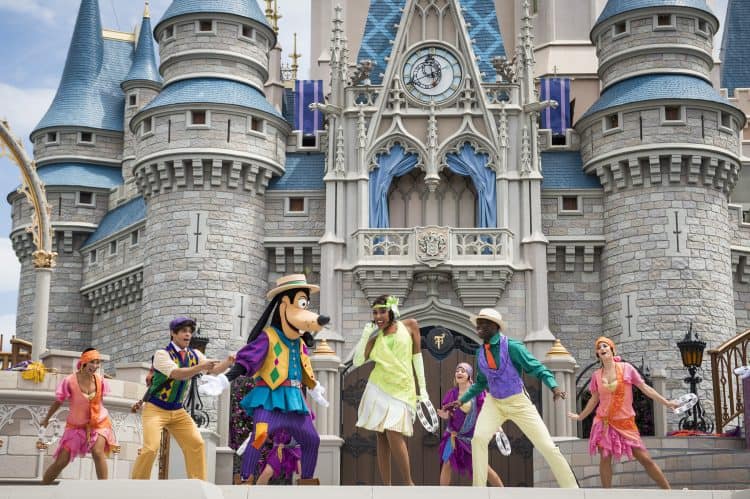 If you're a parent with small children, you'd be remiss if you didn't watch Mickey's Royal Friendship Faire.