Last Updated on January 2, 2020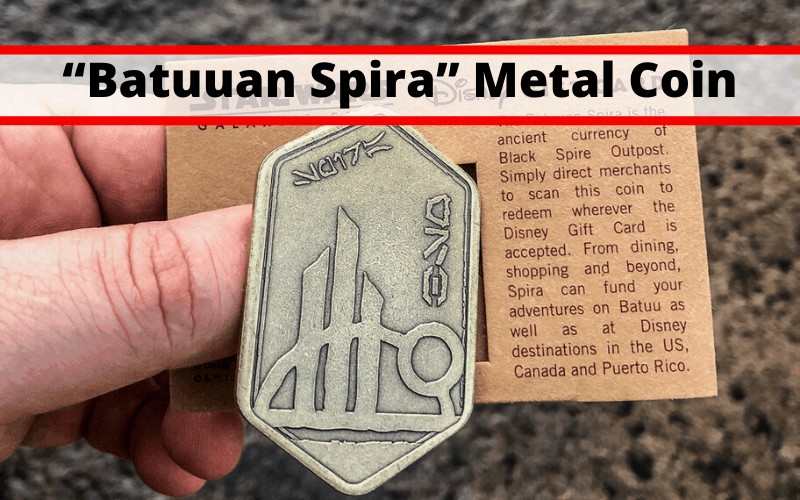 The most coveted pieces of merchandise in Star Wars: Galaxy's Edge is free! The Batuuan Spira Disney Gift Card is the exclusive metal coin for spending credits in Batuu.
Well, sorta free. It is free with a minimum load of $100. But given that you're going to spend at least $100 in the land between food, beverage, and merchandise, this is a must-have item for anyone looking to add even more immersion to their experience in Batuu.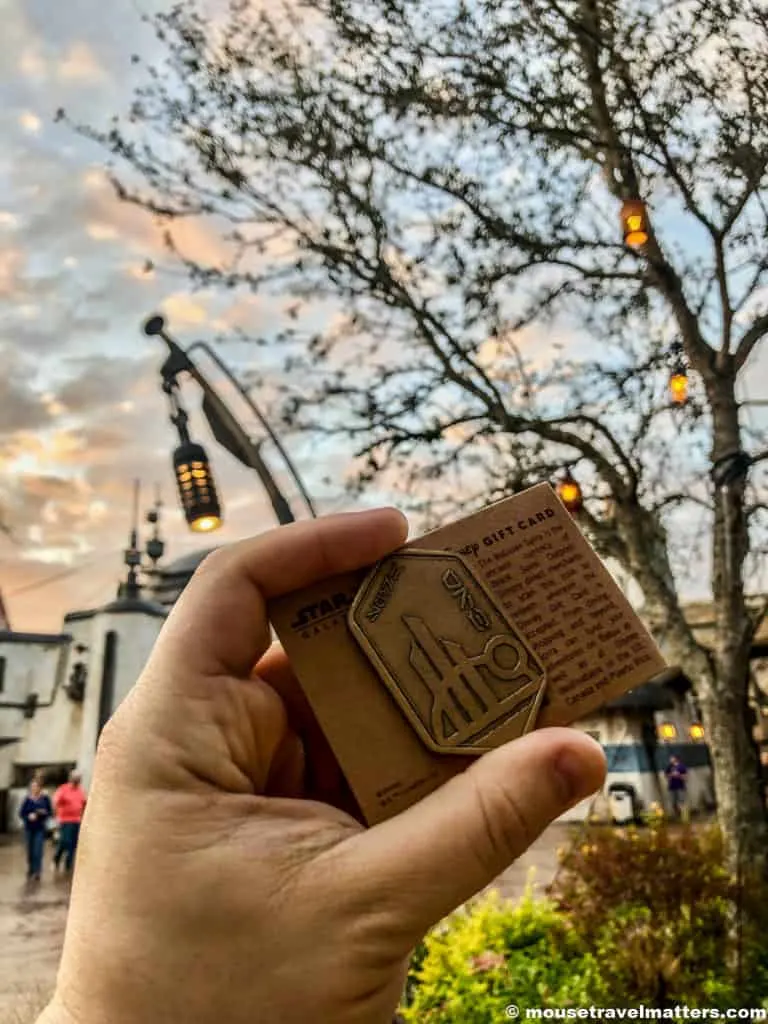 The Batuuan Spira Disney Gift Card
The hexagonal coin features a Black Spire logo and the words in "BSO" (for Black Spire Outpost) and "Spira" in Aurebesh. The weathered antique gold coin looks like it's been traded around the galaxy and back, but now it can be yours by just loading it with a balance of $100 in gift card credit.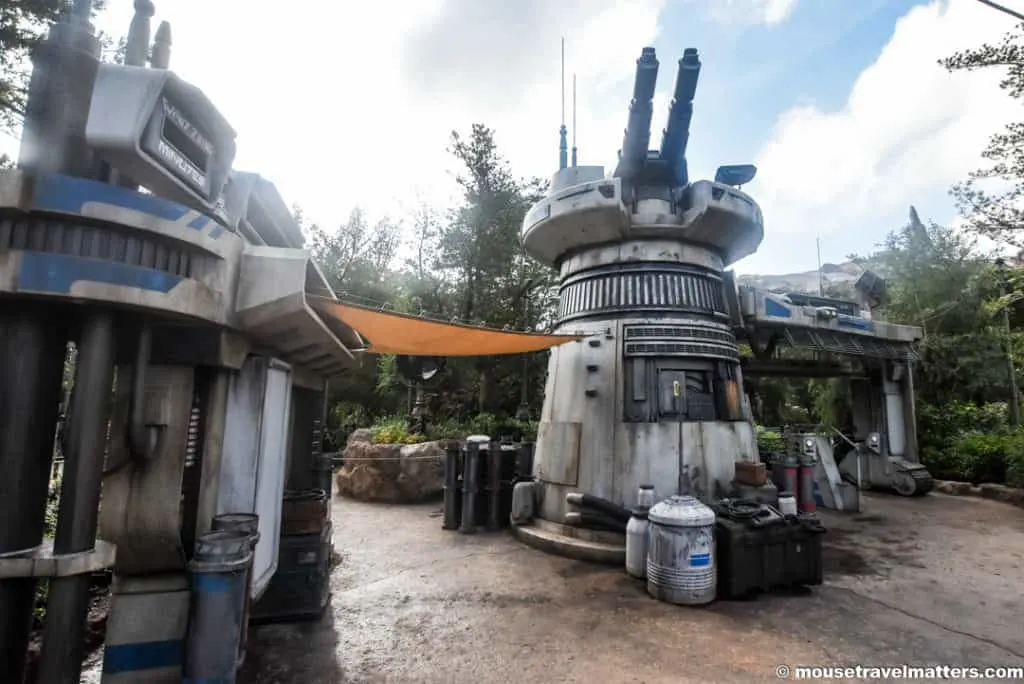 The Batuuan Spira is accepted at all Disney destinations that accept Disney Gift Cards throughout the United States, Canada, and Puerto Rico. This is amazing if you don't spend it all at Disney (is that even possible) or forget it in your pocket (this is more likely).
Plus, you can reload your Spira coin like a regular gift card on the Disney Gift Card website!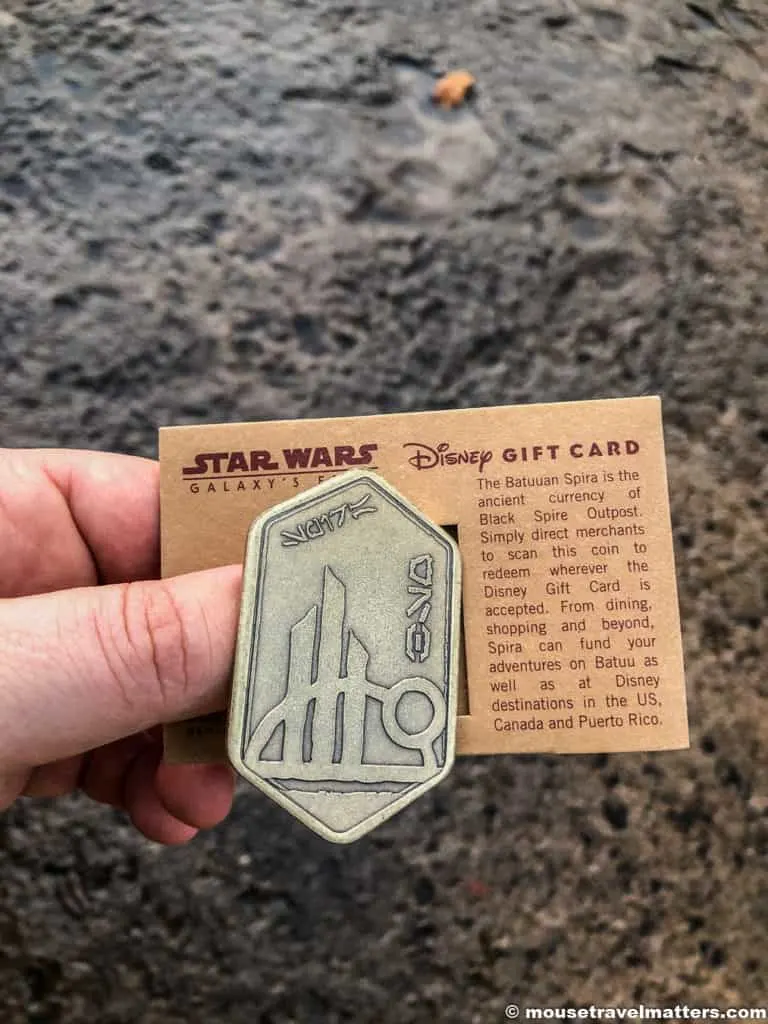 The last time we checked, they had lifted the "one per customer" policy, given that we have had words with many guests buying upwards of 10 Batuuan Spira Disney Gift Cards in a single day.
They planned on paying off their room-charges with gift cards and being left with 10 incredible souvenirs to bring home.
All I have to say is, why didn't we think of that first?!
You May Also Like…