Last Updated on April 5, 2020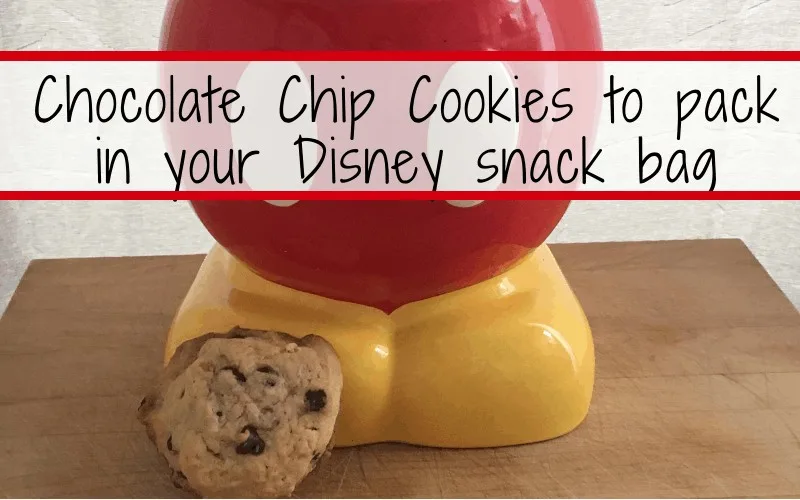 Growing up, I knew that my mom made THE BEST cookies. These are the chocolate chip cookies we put in our Disney snack bag! Ultra thick, soft, classic chocolate chip cookies!
It was just a fact. Forget that she hates cooking dinner, mainly because you slave for hours in the kitchen and everyone scarfs it down in a matter of minutes, baking is where she excelled.
This post may contain affiliate links.
To which I earn a small commission, at zero cost to you!
Find more info in our
Privacy Policy
.
And now, I have her recipes and get to make them for my kids. When I visit, and my sister stops by, it's an unwritten rule that I do 3 things; let her care for the babies (her choice, not mine), stay for as long as humanly possible, and bake.
The one thing that I remember fondly, going on all those road trips as a child, isn't reading in the car or being bored while spending 17 hours straight trying to get to my uncle's house before dinner time, or even fighting with my sister. It was asking my mom if I could have a cookie yet. Considering we got in the car before 6 am, the answer was almost always no, but I still asked: "Can I have a cookie yet?". But the wait was worth it.

I've been asked by friends at the school bake sale if I would try modifying my recipe for some reason or another; maybe to add white chocolate chips, maybe to have less sugar, or they thought they weren't soft enough – honestly, cookies need a little crunch to them, or they are just brownies.
That, for sure, was always a no. Half the reason I love these so much is the memories I formed while making them, eating them, and inevitably, dreaming of the next time I would make them… I really do love baking treats that much.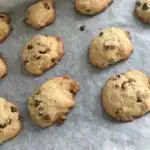 Print Recipe
Chocolate Chip Cookies
Ingredients
1/2

cup

Butter

Margarine is ok, but it doesn't come out as fluffy

2/3

cup

Brown Sugar

1

Egg

1/2

tsp

Vanilla

1

cup

Chocolate Chips

Some say this is a little too much. Try 2/3 cup and go from there

1

cup

Flour

1/2

tsp

Salt

1/2

tsp

Baking Powder
Instructions
Mix Flour, salt, and baking powder together. Set aside

Cream butter; add brown sugar gradually, beating until creamy

Gradually add dry ingredients, mixing well.

Drop by tsp's into greased or lined cookie sheet
While you are thinking of your Disney snack packs and what you will take to pass the time in transit, think if homemade treats. Not only are they less expensive, but they have far less packaging, and they are also healthier for you – that's right, I said it. Even junky chocolate snacks can be healthier when they are homemade.
Do you have any idea what ingredients they put in that stuff to make it shelf stable for so long? I don't and I'm pretty sure I don't want to know.
Here are the world's best chocolate chip cookies for a road trip or touring Disney, so says the least bias person ever.
Your Thoughts...
Please share your thoughts in the comments or reach out on social media...We would love to hear from you.
Follow Mouse Travel Matters for Disney Parks news, the latest info and park insights, follow MTM on Twitter, Facebook, and Instagram.
You May Also Like…
Ralph Breaks the Internet Fluffy Pancakes