Last Updated on May 11, 2022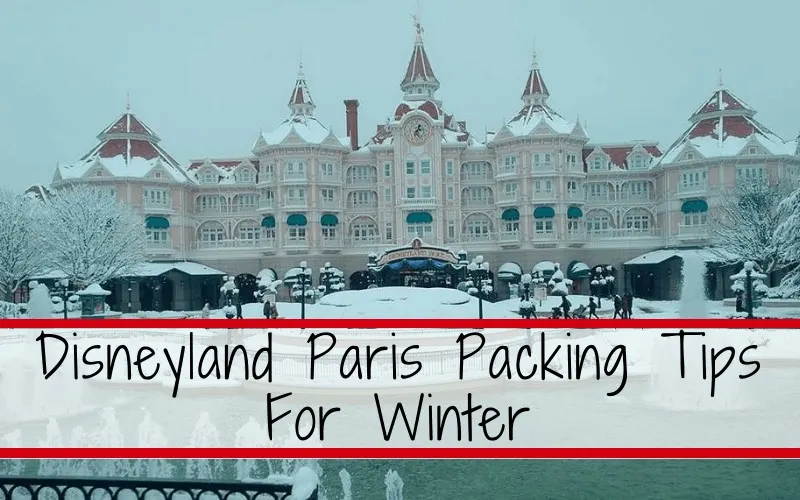 We present here some Disneyland Paris packing tips for winter with an essential overview of items for exploring Paris, France and Europe's busiest theme park during the cold/winter months.
The meteorologist does there best to predict what the weather will be from one day to the next, as do the locals. All we know for sure is to expect the unexpected. One day it can rain, another it can snow, and on the third day we have to break out the sunscreen.
This post may contain affiliate links.
To which I earn a small commission, at zero cost to you!
Find more info in our
Privacy Policy
.
Get Winter Ready for Disneyland Paris
Pack for layers and warm waterproofs; that doesn't mean wear your nicest pair of wellies (rain boots). Pack warm, lined, cold weather items that also have a waterproof rating.
Touchscreens
Would you enjoy continuing to take photos with your camera or smartphone without removing your gloves? Here is the low down.
More and more inexpensive gloves are coming out with touchscreen capable fingertips. Not interested in buying them? Why not make them?!
Capacitive screens use electricity to sense your fingertips on the screen, forming a connection. Insulating gloves don't pass electricity, thus blocking the connection. Stitch connective thread on your gloves' fingertips – where your fingers touch the glove, which can differ from person to person.
As a DIY crafting project the sky is the limit with touchscreen gloves.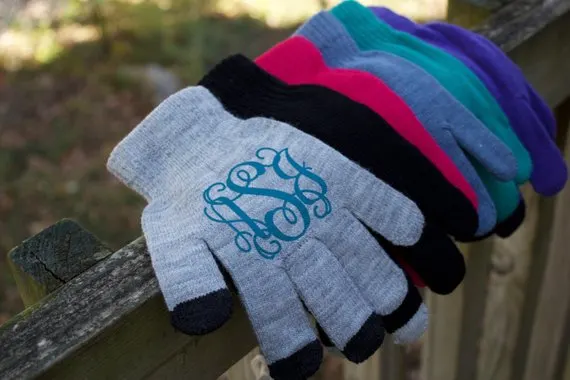 You can also use AnyGlove, this is a liquid – similar to nail polish – that you spread on the fingertips and turn your fabric or leather gloves into touchscreen gloves.
Certain types of screen protectors and waterproof cases will block touchscreen glove technology, including AnyGlove.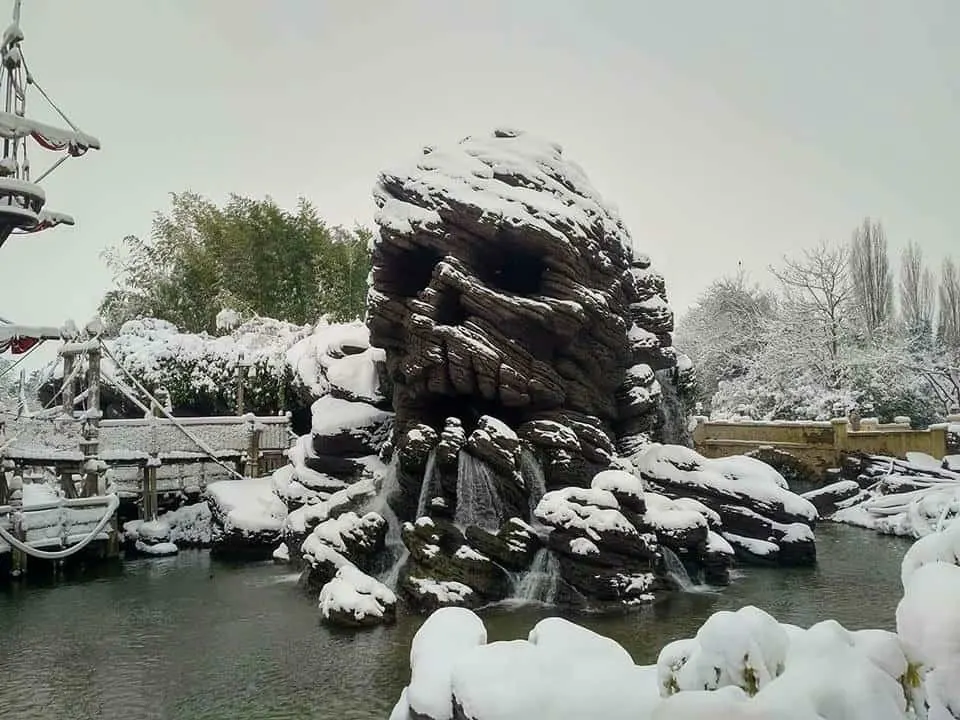 Hand warmers
As Canadians, we used these well walking to school in the middle of the harsh Canadian winter. They are great for generating heat within your gloves, socks or even inside your jacket.
If you are not used to the cold weather, or simply can't stand it, grab a box and make sure to always have a few pairs on your person if you plan on spending a long time outside; when waiting for parade or fireworks.
Microfleece Travel Blankets
Another great add-on for parades and fireworks; A microfleece blanket will keep you nice and warm, and tends to take up less room than a traditional cotton blanket.
If you really need extra warmth, we suggest a camping-level thermal blanket. With the coated backside, you can use this blanket to sit on the cold pavement while waiting as well.
Mickey Mouse Winter Hat Option
You need to wear a good winter hat ( called a Tuque in Canada) so why not make it Disney themed. You could grab some amazing ears and add them to your existing hat but I wouldn't want to see them ruined.
Results may vary with the fabric and other elements of personalized ears with regards to there waterproofing.
Thermal Shirt Basics
Thermal layers are definitely for mid-winter guests and those unaccustomed to cold climates. As an international destination, there is bound to be a significant number of visitors that are unaware of the French weather or how to deal with large amounts of snow.
Thermals are great because they are lightweight and can keep you warm without adding an outside layer – always thinking of those Disney pictures.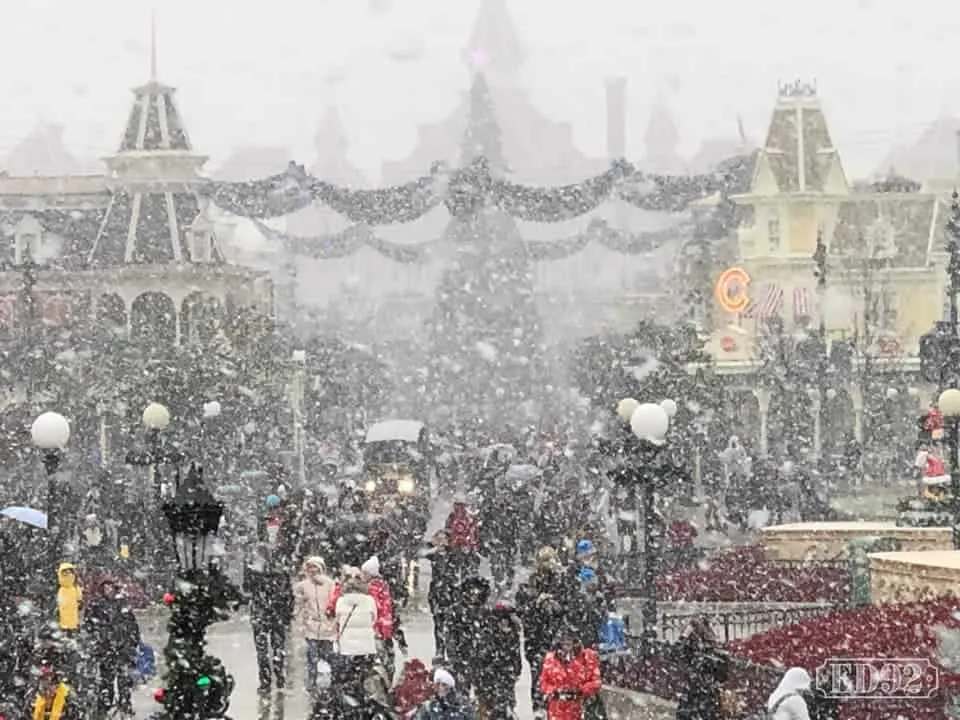 This is one of my favorite layers. Your coat is the largest piece of your winter kit and the focus of most pictures. If you don't want to stand out like a tourist, it is important to get something that is both functional and fashionable.
Down Coat – Comfort
A down coat may be just the right winter gear for your whole adventure. Disneyland Paris will likely not be your only stop in Europe in the winter!?
The fluffy hood will keep you warm when the winds start to blow and the pockets are great for holding your wallet and cell phone.

Snowboard Ski Pants
Personally, I prefer to dress the kids in ski pants instead of thermal layers. They tend to be less careful where they are walking and want to play in the snow. I wouldn't want their jeans or trousers to get wet.
If you purchase a pair with removable shoulder straps, like the ones from Amazon above, it makes toilet time much, much easier.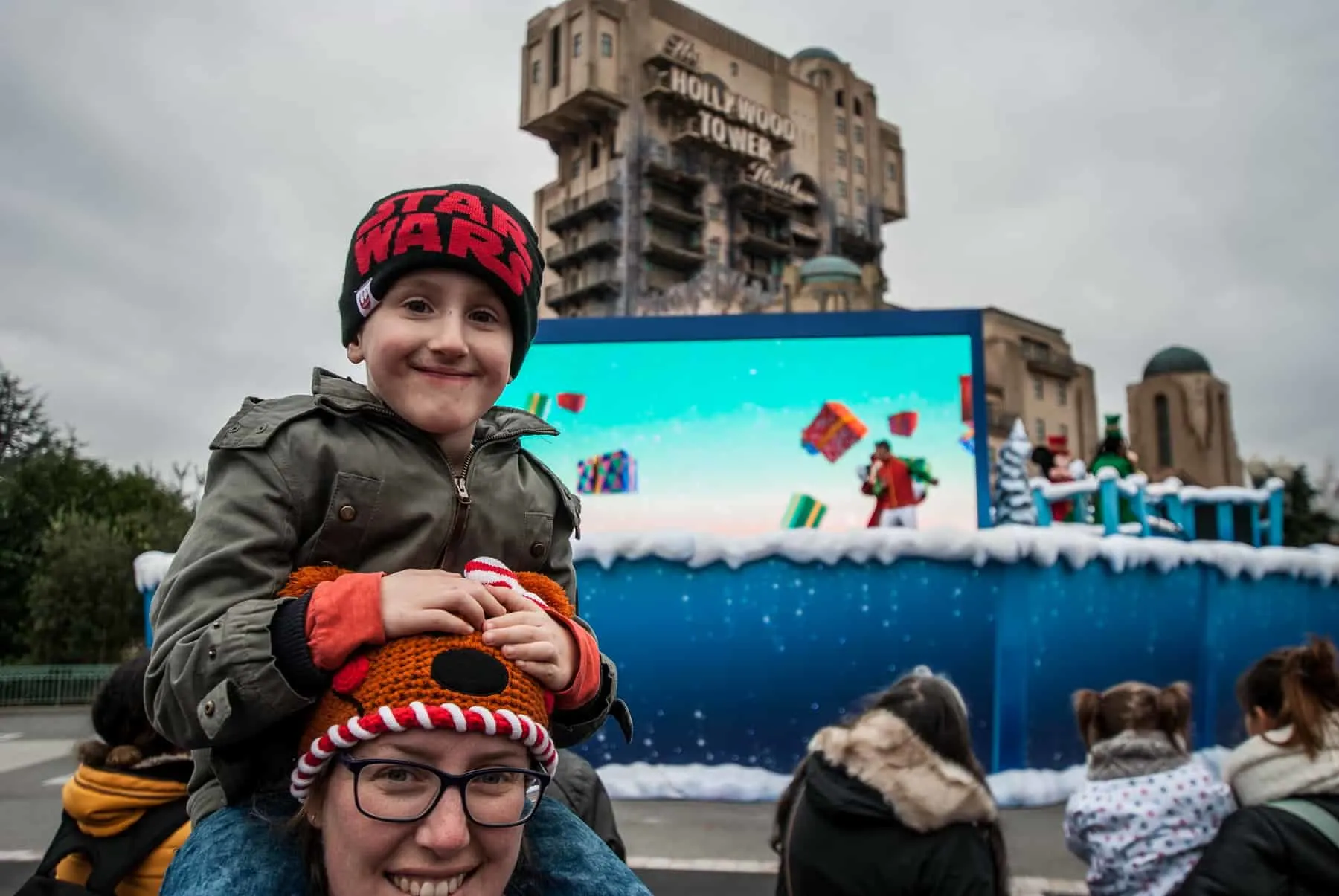 Waterproof Shoes
Waterproof shoes don't have to mean rain boots, though that would work great with a solid pair of wool socks. Grab a pair of great looking, cost-effective, waterproof winter boots – if you search snow boots, you will most likely get hiking boots or ski boots.
Winter boots are great for walking around town and looking amazing while on holiday.
These will keep your toes warm, and dry and prevent the majority of slips and falls due to black ice.
Christmas Accessories
There will be a handful of occasions when you will get to take off your jacket. This includes inside during character meet and greets, well dining, and souvenir shopping. If you start in the arcades, you won't even need to go outside to access the next store.
During these times, it's great to show off your Christmas spirit with a few well-positioned accessories. Some great options include necklaces, scarves, and novelty Christmas sweaters.
Your Thoughts...
Please share your thoughts in the comments or reach out on social media...We would love to hear from you.
Follow Mouse Travel Matters for Disney Parks news, the latest info and park insights, follow MTM on Twitter, Facebook, and Instagram.
You May Also Like…