Last Updated on July 14, 2023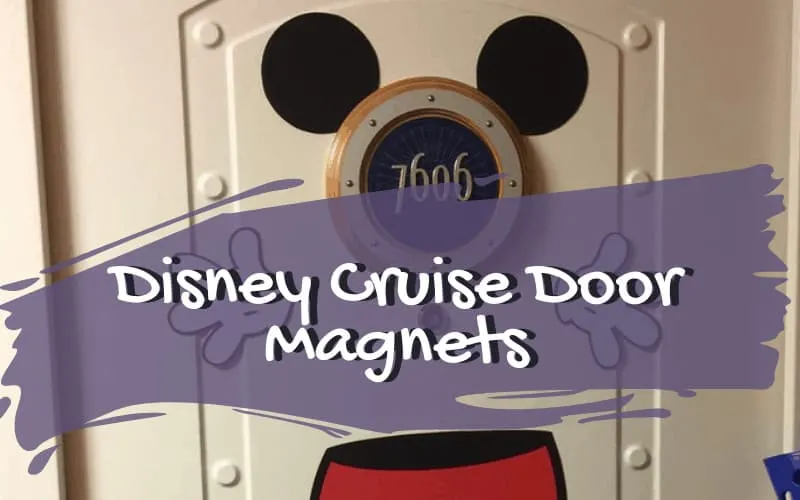 Having been on few cruises but am ready to embrace the stateroom door magnet on Disney Cruise. Are you ready to go full Disney cruise decorating for your stateroom? We are doing our stateroom door magnet and fish extender from now on.
Decorating Your Stateroom Door With Magnets
Lacking organization and being concerned about the possibility of items going missing, I had never thought of the Disney Cruise stateroom Door Magnets as something I would be interested in. But we have 430 days to plan our next cruise and the kids will be old enough to realize that I am the reason their door isn't nearly as cool as the other doors they have seen on the ship. My luck, we will be surrounded by Disney fans and I'll still stick out but at least it will be decorated.
Considering the stateroom doors are metal, Disney Cruise Line has zero issues with fans decorating. As long as they do not mark or damage the door, in any shape or form.
This post may contain affiliate links.
To which I earn a small commission, at zero cost to you!
Find more info in our
Privacy Policy
.
Amazon has a handful of starter Disney magnets that will go with just about any theme you want to convey with your door. There are even people who will change their theme nightly to match the day's theme or just out of pure joy. I won't be going that route on our next trip.
Disney Cruise Stateroom Door Magnets Via Etsy
There are 101 different ways to decorate your Disney cruise door with custom magnets.. I don't recommend getting them personalized with your first names, for security reasons, but family names and holidays; go for it!
The biggest reason I love buying off of Etsy is that you are supporting a small business. The second reason I love Etsy is that everything is customizable! You have a direct link with the creator and can literally ask them to modify anything! (within reason, of course, but where's the fun in that). I love that the Ears are specifically made to go around the door number.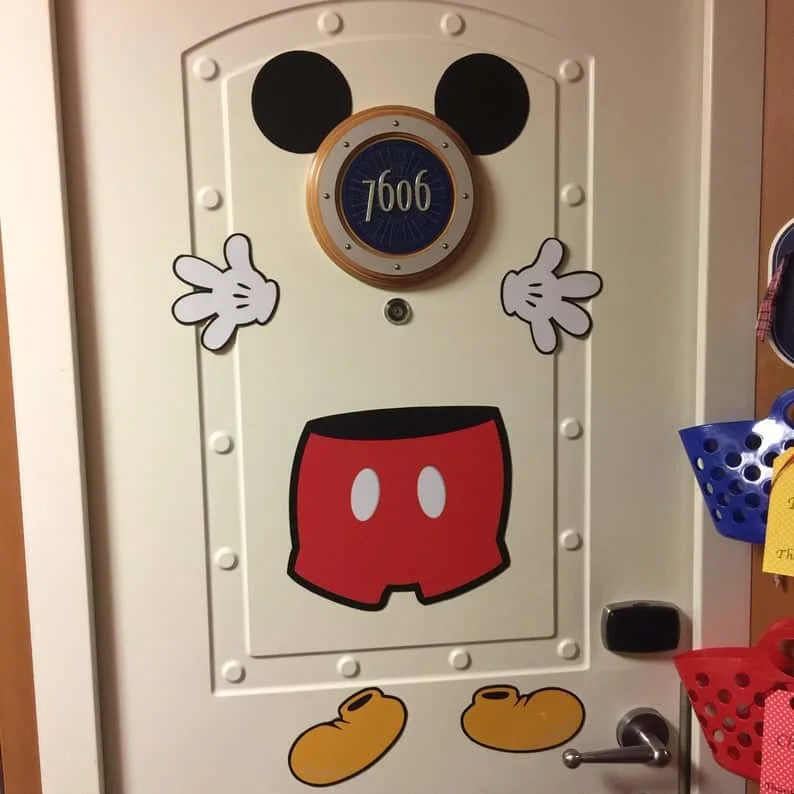 While you are decorating your door, don't forget to sign up for Fish extenders and attach that to your growing display outside your stateroom.
Your Thoughts...
Please share your thoughts in the comments or reach out on social media...We would love to hear from you.
Follow Mouse Travel Matters for Disney Parks news, the latest info and park insights, follow MTM on Twitter, Facebook, and Instagram.
You May Also Like…