Last Updated on May 18, 2021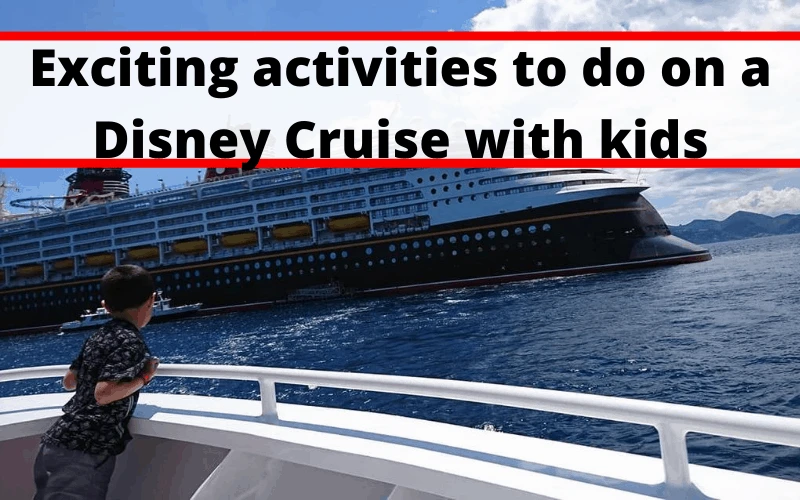 Planning a family vacation with small children can be exhausting. But when your vacation includes an All-Inclusive Disney Cruise, there is very little to plan for and a lot to look forward to. Knowing what is available for your children takes the stress off of holiday planning and makes the whole process that much more enjoyable. Today's blog post is discussing the exciting activities to do on a Disney Cruise with kids.
Character Experiences
Your Daily Navigator will tell you which characters will be available today, where you can find them, and when. When we last cruised, the characters were spread out across the main lobby and appeared 30 minutes apart. This meant I lined up early for the 1st character, and by the time I was finished with them, I was first to line up for the next character, appearing in a few minutes.
This post may contain affiliate links.
To which I earn a small commission, at zero cost to you!
Find more info in our
Privacy Policy
.
There are so many characters to see throughout the ship, and some appear out of nowhere and just wander the halls looking for kids to hug and play with.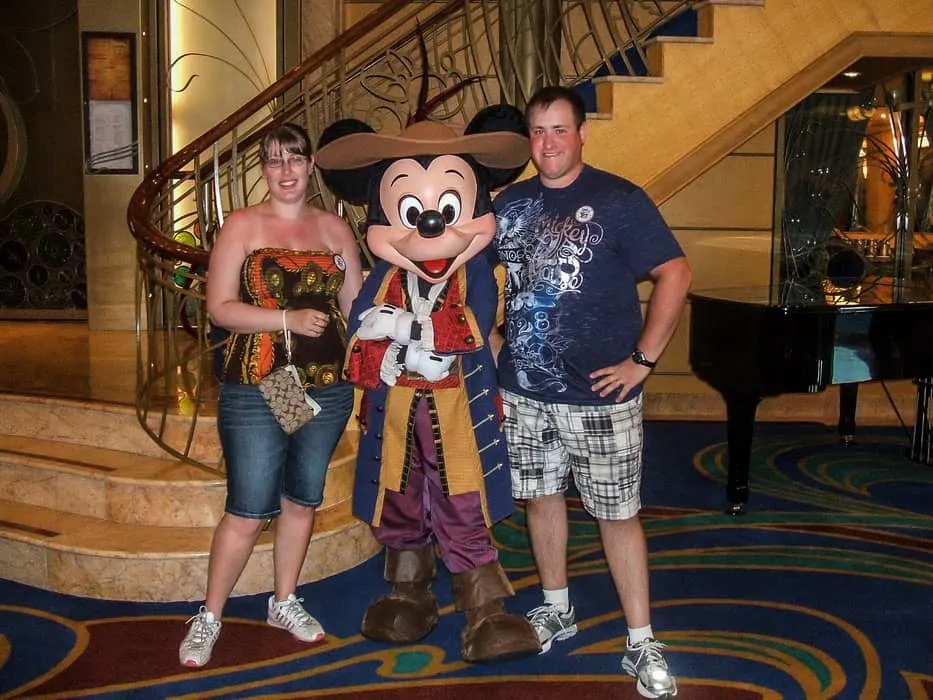 Live Shows
There are up to 3 Broadway-style live musicals per Disney Cruise Itinerary that are specially scheduled so that everyone has a chance to experience it. Revolving around the dinner seating, guests can experience a Live Show before or after their meal, and there is more than enough seating for everyone on board.
The children will love the music and all shows are based on the Disney's famous stories.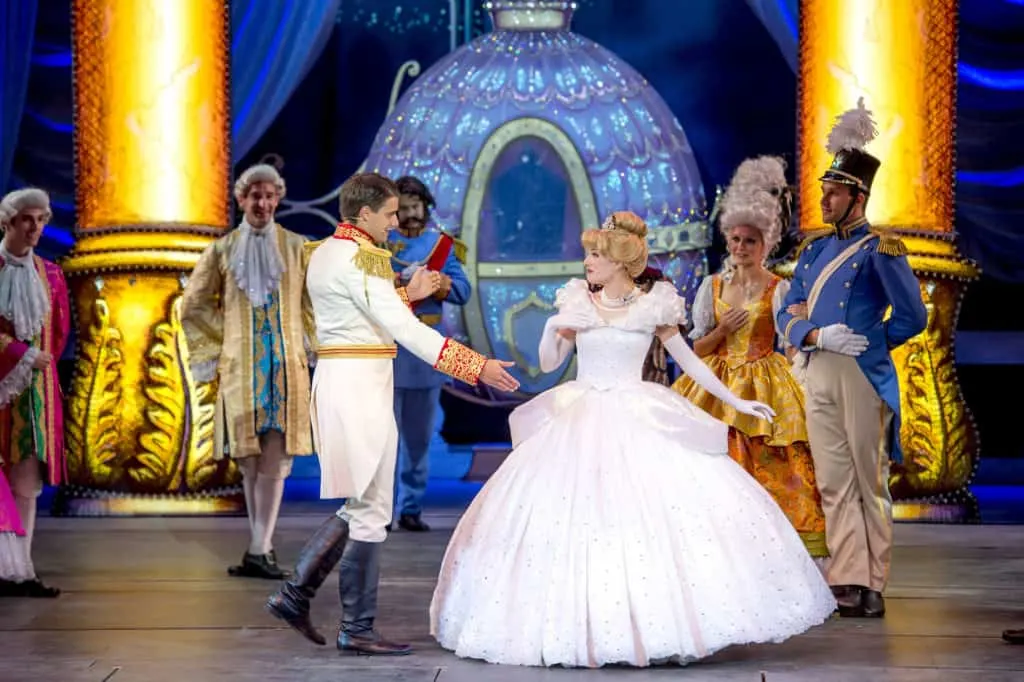 Deck Parties
Start your Disney cruise vacation on an upbeat note during a high-energy Sail-Away Celebration, or party like a pirate during a scallywag-themed dinner and buccaneer bash on Pirate Night.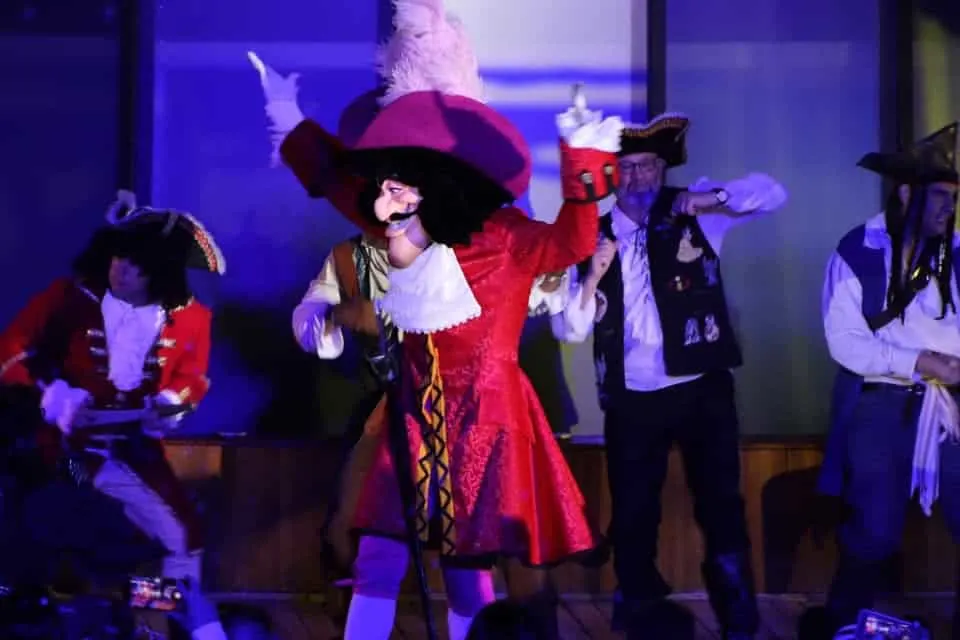 First-Run Movies
Watch the latest Disney motion pictures releases—some in digital 3D—inside the Buena Vista Theatre, a luxurious movie palace inspired by Hollywood's Golden Age, or catch a Disney classic out on deck under the stars. Some movies, you will see on opening day.
Poolside fun
NEMO'S REEF
Kids cool down at this whimsical water play area, home to pop jets, bubblers and fountains—starring characters from the hit Disney·Pixar film, Finding Nemo.
NEPHEWS' SPLASH ZONE
Wacky water experiments, leaky pipes and geysers galore! Be immersed in soggy spills at this 500-square-foot water play area within the AquaLab pool area for kids created by Donald Duck's mischievous nephews, Huey, Dewey and Louie.
MICKEY'S SPLASH ZONE
Watery fun awaits little ones at this aqua play area located next to Mickey's Pool, featuring a deluge of geysers and Mickey's storied sorcerer hat.
Youth Club
There are youth clubs for children of all ages, and it is all included in the price of your cruise. Sit back and enjoy your family holiday, knowing that there is something for everyone and the kids are being taken care of by world class Disney Child Care experts and making new friends along the way.
Oceaneer Club and Oceaneer Lab (ages 3-12)
Children must be independently potty trained, as counsellors will not accompany children to the bathrooms or remind them to take toilet breaks.
Lunch and Dinner are even offered to the children if you and your partner want to have a relaxing meal for two at Remy's.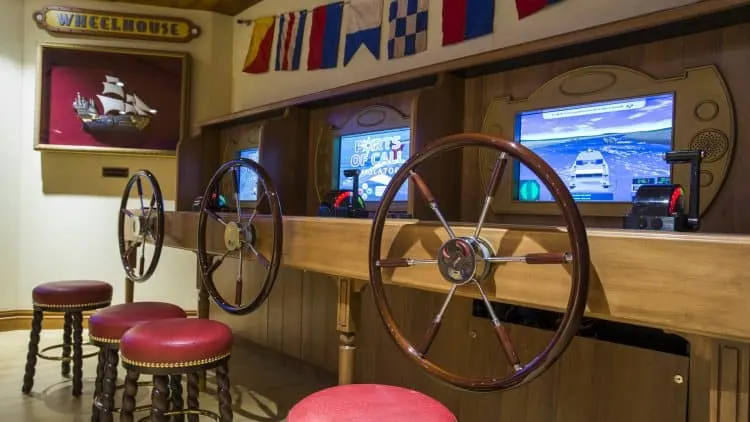 Edge (ages 11-14)
Here, children can enjoy video games and computers to their hearts content.
Vibe (14-17)
Teens will enjoy dance parties, can chill on the pool deck or enjoy a "coffee" bar all inclusive.
Royal Court Royal Tea – All ships
The Royal Tea is designed for children aged between 3 and 12. All adults must be accompanied by a child! The cost is $210 for children and $69 for adults.
The Royal Tea is all about the interaction with the Disney Princesses. The Royal Tea is by far the best Disney Princess interaction you will get anywhere on a Disney cruise.
Disney Fantasy: 7-night itineraries
Disney Dream: 3 & 4-night itineraries
Disney Wonder: All sailings
Disney Magic: All sailings
Midship Detective Agency – Disney Dream and Disney Fantasy
The Midship Detective Agency is an interactive attraction located on the Disney Dream and Disney Fantasy of the Disney Cruise Line. The game revolves around Mickey Mouse, Donald Duck and Goofy helping Disney characters solve different cases.
Bibbidi Bobbidi Boutique or The Pirate's League – All ships
Bibbidi Bobbidi Boutique is for guests between the ages of 3 and 12. In all, there are six packages available ranging from $55 to $595. Includes all of the Coach Package with nail polish.
Note that all Pirates League packages are available on Pirate Party Nights only. These range from $44.95 to $99.95 and are available for kids 3+, including adults.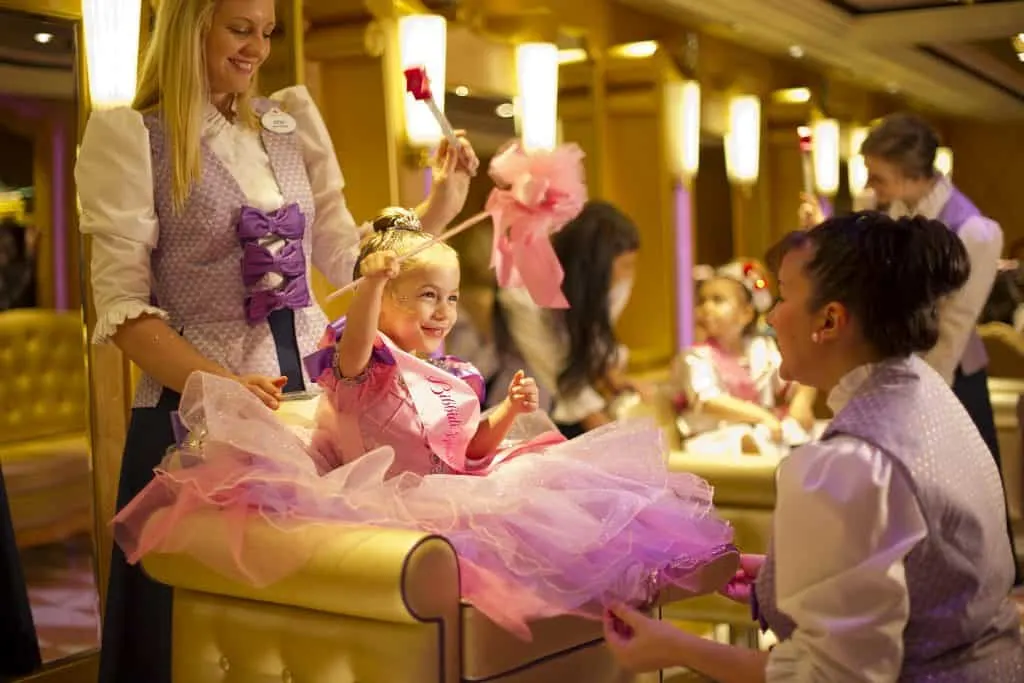 My Disney Cruise Adventure Booklet
Designed for younger cruisers, this complimentary, printable booklet is a fun way your kids can prepare for and participate in their Disney cruise vacation.
Featuring over 30 pages, the My Disney Cruise Adventure booklet includes valuable vacation tips and fun activities children can do before and during their Disney cruise to help them make the most of their adventure on the high seas.
Parents will also find useful tips to help prepare their family for their adventure on the high seas.
Download the My Disney Cruise Adventure Booklet in English
Fish Extender
Notice that fish beside everyone's cabin door? The one where Disney Cast members leave official messages for guests. Disney Guests have taken it upon themselves to create a fun activity amongst themselves and started the Fish Extender program.
On Facebook, find the Disney Cruise group for your sailing and a handful of guests will organize a fish extender list. Guests are asked to create fun gifts for each other and deliver them to each other's staterooms throughout the cruise. The extender part comes in when guests create holders for these gifts, hanging around the Fish at their door. Fish Extender. Kinda neat.
Decorate the door with magnets
Along with various other ways to personalize your stateroom in the few short days you will be staying aboard a Disney Cruise, stateroom doors all look the same. Guests have started using magnets to decorate their doors a s a way to stand out and showcase their personality to others around them.
Disney only allows magnets to be used on their doors. Anything else will be removed and confiscated.
If you're going on a Disney Cruise or considering one, make sure to check out all of the posts in my Cruise series.
Your Thoughts...
Please share your thoughts in the comments or reach out on social media...We would love to hear from you.
Follow Mouse Travel Matters for Disney Parks news, the latest info and park insights, follow MTM on Twitter, Facebook, and Instagram.
You May Also Like…