Last Updated on June 1, 2021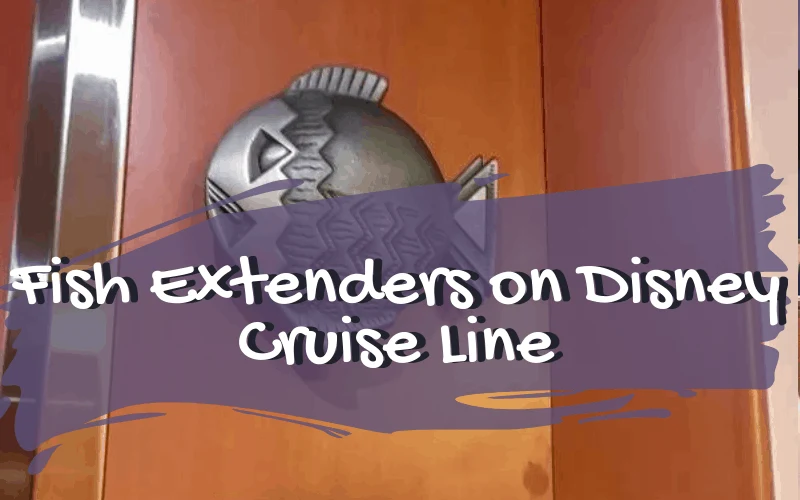 If you are going on a Disney Cruise anytime soon, you may have heard about Disney Cruise Line fish extenders. Disney Cruise FE gifts are a fun way to share SWAPS with other cruisers – especially when traveling with kids. They are totally optional, but lots of fun when you are cruising with kids! Here's everything you need to know about fish extenders.
What is a Fish Extender?
It's called a "fish extender" because it's hung on the signature fishes that are outside each stateroom on Disney ships.
This post may contain affiliate links.
To which I earn a small commission, at zero cost to you!
Find more info in our
Privacy Policy
.
How can I participate in the fish extender fun?
It is surprisingly easy to join a Fish extender group. Disney fans generally start a new Facebook group for each sailing once dates have been announced. Anyone can start these groups and most search FB before creating their own so that only one group exists per sailing (no sense in having multiple). From there, the admin or a super switched on participant will suggest starting a document to get Fish extender families organized and set up. It's really that easy.
Once everyone is placed in groups, specific information will be passed out to all group members; name, age and gender of each participating family member and stateroom number. Some groups like to give a little gift each night of the cruise, and others simply say 1 gift per cruise. Be sure to have your Fish Extender and gifts ready for that first night.
Rules about price point and possible theme will be hashed out within your specific group.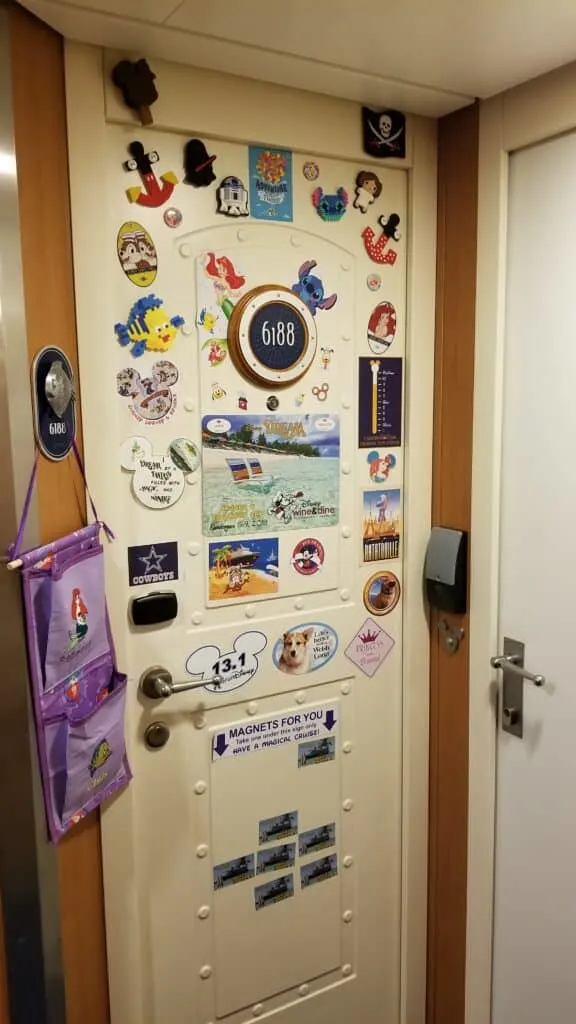 Where do I get a Fish Extender?
You can use any sort of organizer that measures about 8-12 inches wide, and not longer than 4 feet long. If you get any larger than these measurements, it might get in the way of your door opening and closing properly. Etsy, Amazon, or Pinterest will have a wealth of information on how to make your own or purchase a super cute set for your family. Personally, I have very little crafting skills or desire to improve on those skills so I will be getting mine on Etsy. You can also super DIY it and attach a few Disney fabric bags together and vinyl the family name to the top bag.
This nursery organizer is is a great starting point for the crafting-deficient. Add a few ribbons and Mickey silhouettes and bam, you have yourself one beautiful Fish extender. Remember, this is meant to hang off the Fish and not the door (also because Disney no longer allows door-hanging items), simply replace the hooks with sturdy rope or ribbon.
What goes in a Fish Extender?
Disney Cruise Fish Extender Gift Ideas. While many say there is no such thing as a bad gift, I disagree. Especially when you have never met the recipient and don't know much about them. It is best to assume that your group-mates will already have packed all of their required items for the cruise, including but not limited to autograph books and pirate gear.
The theme, dollar value and how many participants will depend on the group that is organizing the Fish extender program for your cruise Facebook group. After you sign up for a group, you'll see the names and ages of everyone who is participating. You can make a gift for each person or make one gift for everyone in the stateroom, like a family photo frame. The average amount people spend on each cabin is about $10
Pirate night accessories (ones that little hands may break before the end of the night, like an extra eye patch, or some doubloons)
key chains
things from your hometown
Disney cruise door magnets
Hair clips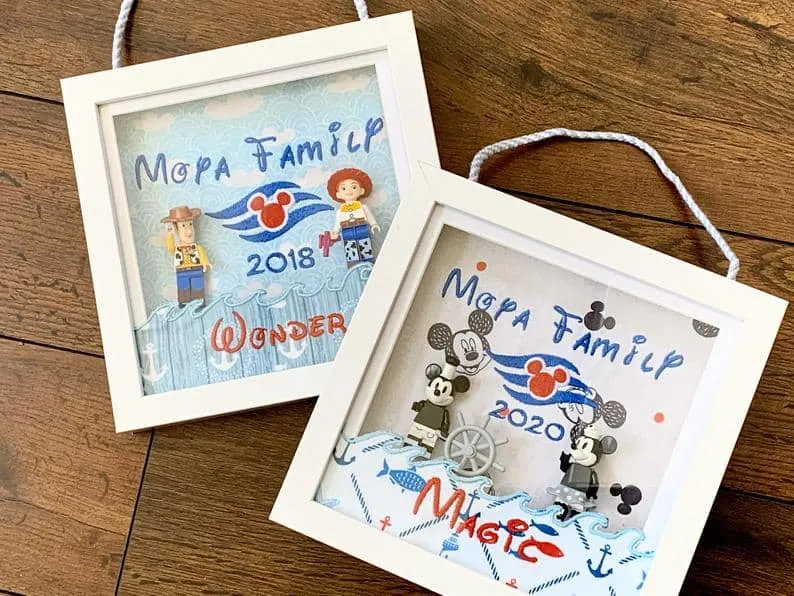 Why should you participate?
Not that you need to spend more money on your cruise than absolutely necessary, this is a fun way to get the kid involved and have a little something extra arrive at your stateroom door without having to spend Disney-loads of money. Fish Extenders are a great way to create some family time, both making the the gifts before the cruise and sharing in the fun during the cruise. There's always room in the suitcase for our Fish Extender!
I'm going on my first cruise, is this right for me?
There are plenty of first-timers that participate in a Fish Extender group! Keep in mind that you will have to deliver the gifts to all of the other people who are participating in your group, and that will take time away from other activities, character meets and greets, etc. so you may want to wait if you're only sailing for a couple of nights.
Your Thoughts...
Please share your thoughts in the comments or reach out on social media...We would love to hear from you.
Follow Mouse Travel Matters for Disney Parks news, the latest info and park insights, follow MTM on Twitter, Facebook, and Instagram.
You May Also Like…