Last Updated on April 1, 2020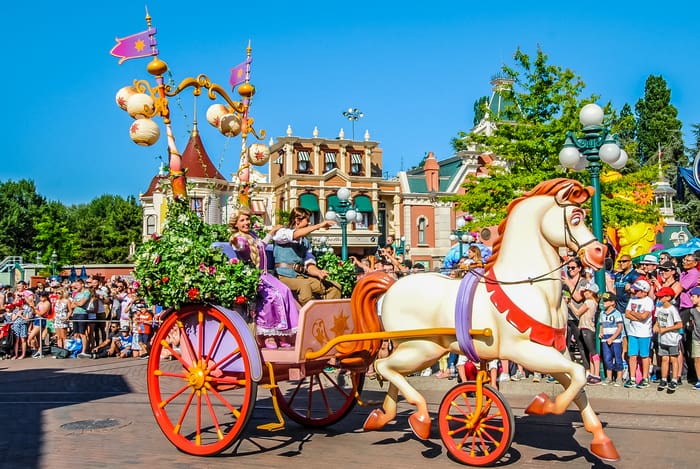 We are looking for the best bang for our buck at table service restaurants in Walt Disney World. Here we present our plan for the best Dining at Disney's table-service restaurants with your children.
It's been a year since we've taken the kids to Disney and their preferences have changed A LOT.
Best Bang-for-your-Buck
When it came time to book Advanced Dining Reservations for our next Disney trip, the real question wasn't "Where are we going to eat?", but more along the lines of "Which characters are appearing at each restaurant and will the kids like them?".
I am not about to use my hard-earned Table Service credits on restaurants that the kids don't care for, be it the menu options or the characters available.
Our kids are 7 and 4 years old. He loves all things action and not a whole lot of story right now. He also enjoys the princess movies if his sister picks them. He enjoys the music of all the movies and is a big fan of Captain Marvel, and less a fan of Snow White. She loves all things princess, new and classic. She also loves anything her big brother loves. Pixar movies are often a family affair, enjoyed by all.
Looking at the menu options and the character list, we have come up with our Top 10 Table Service restaurants at Walt Disney World that are gender-neutral enough that they should appeal to every member of the family.
Top 10 Table Service Restaurants at Walt Disney World for Families
10. Story Book Dining at Artist Point with Snow White
Featuring Snow White, Dopey, Grumpy and the Evil Queen, this restaurant is sure to appeal to everyone. Even if he claims to be "too old" for princesses, Dopey and Grumpy acting up at our table are sure to bring a smile to someone's face.
The menu options look pretty kid-friendly as well; Roast, Chicken or Pasta. Pretty much looks like what I cook at home… only way better because it's Disney.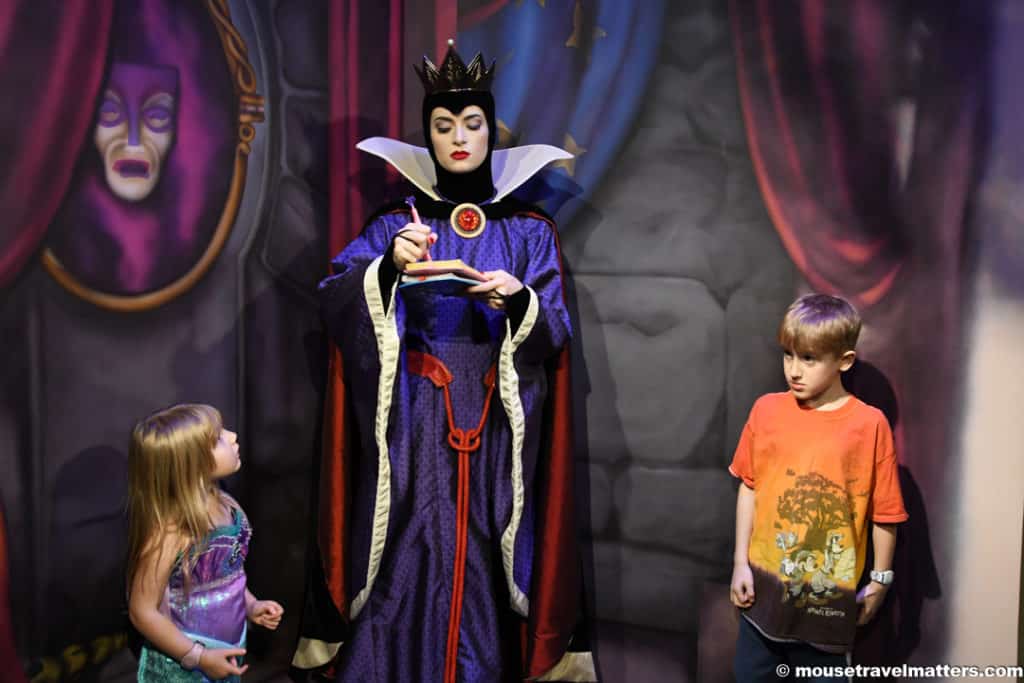 An incredible celebration of the Jungle Cruise, this restaurant is not a character experience, so that will keep the cost per meal significantly lower than a few of the others on this list but it's still a great experience.
We can't have characters at every meal, that would be spoiling them (as if they aren't already spoiled enough; mum and dad took them to Disney for Christmas). They also tend to get distracted while looking around for the characters so this is a nice change of pace.
The menu has great variety, it's not just seafood. There are some red meat options as well. The kids' menu is also fussy-kid-friendly, as one would expect. Mine aren't super into trying new things, I also have no intention of paying for a meal that I can't guarantee they will eat; they can try new things out of my plate.
8. Hollywood & Vine
This little gem has a lot going for it. They are offering Minnie's Seasonal Dining (dinner only) which allows for different themes throughout the various holidays and spring/summer season. For breakfast and lunch, they offer Disney Junior Play 'n Dine.
Breakfast is your standard buffet layout, and lunch looks pretty great too. Nothing about the menu or the restaurant decor is anything to write home about but the character selections are amazing; Sofia the First, Roadster Racer Goofy, Vampirina, Doc McStuffins, Jake (from Jake and the Neverland Pirates) and Fancy Nancy – subject to change without notice of course.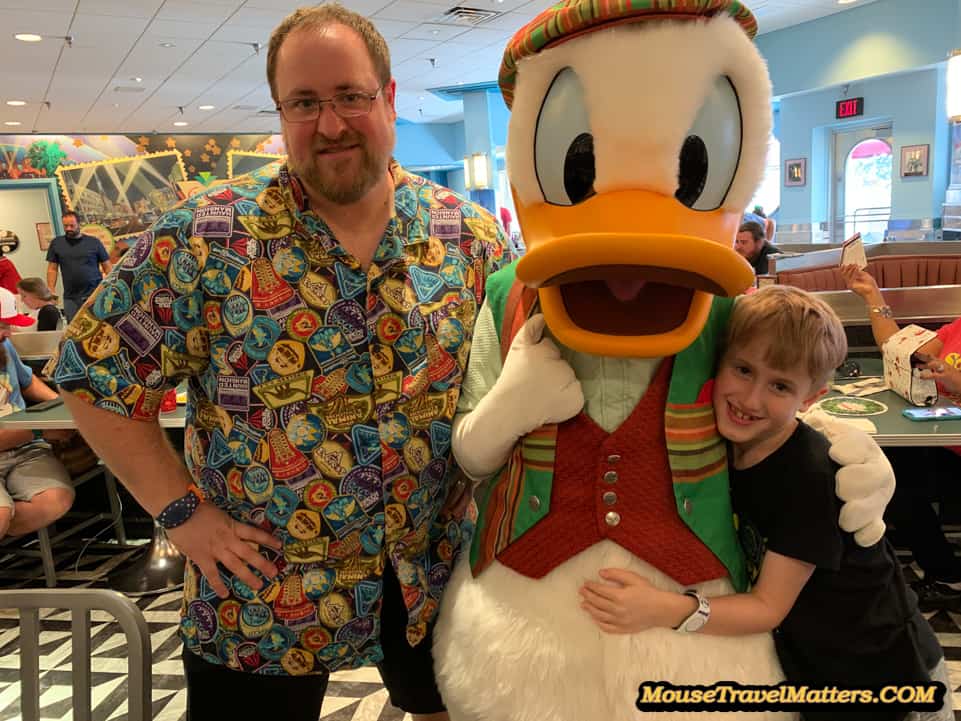 Some of these characters are only available through this character breakfasts, and others do sometimes make an appearance at Animation Courtyard, complete with their special backdrops. That said one of the benefits of character meals is avoiding queues.
One more great reason to eat here, there are only 3 restaurants at Hollywood Studios that offer the Fantasmic Dining Package; The Hollywood Brown Derby, Hollywood & Vine and Mama Melrose's Ristorante Italiano. When making your dining selection, be sure to choose the dining package, not just the restaurant's name.
They are two separate style reservations and can not be changed at the restaurant itself (they tend to sell out of tickets). If you have the standard dining plan, the dining package does not cost extra – still only 1 credit. Snagging a Dining package really is your best use of a Table Service credit at Disney World.