Last Updated on May 18, 2021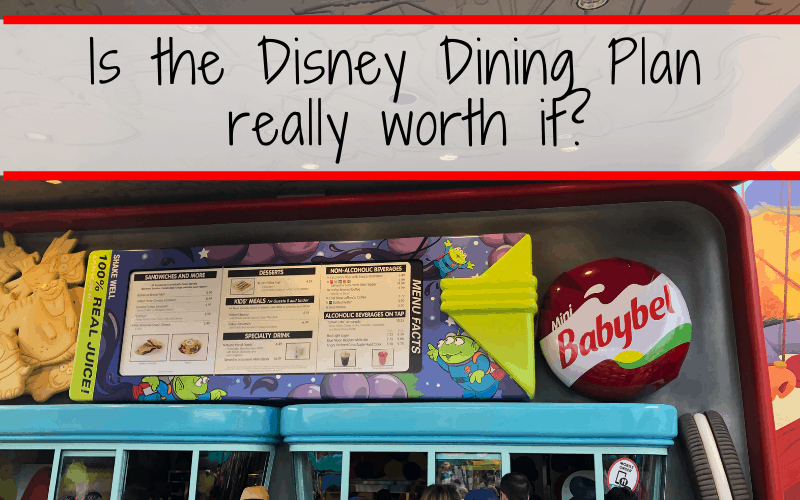 I've read several articles demonstrating the Disney Dining Plan never really saving money.
These articles assert that to break-even you need to intentionally order the most expensive items on the menu every time, and
always order a soda instead of getting water;
stick to a strict credit limit per day.
Yes and No.
Many use the offer of convenience and flexibility of prepaid dining at over 200 locations throughout Wat Disney World Resort as a savings metric.
While just tapping your Magicband(s) and checking your dining receipt for remaining entitlements is awesome, we have discovered that is not the whole culinary story.
And while being prepaid freed us from having to check the prices, one still needs to track remaining credits.
Walt Disney World Trip 2019
My Husband recently travelled to Walt Disney World for Epcot's International Flower & Garden Festival; essentially buying whatever he wanted; snacks, drinks, meals. Anything that looked good, which is everything, lol.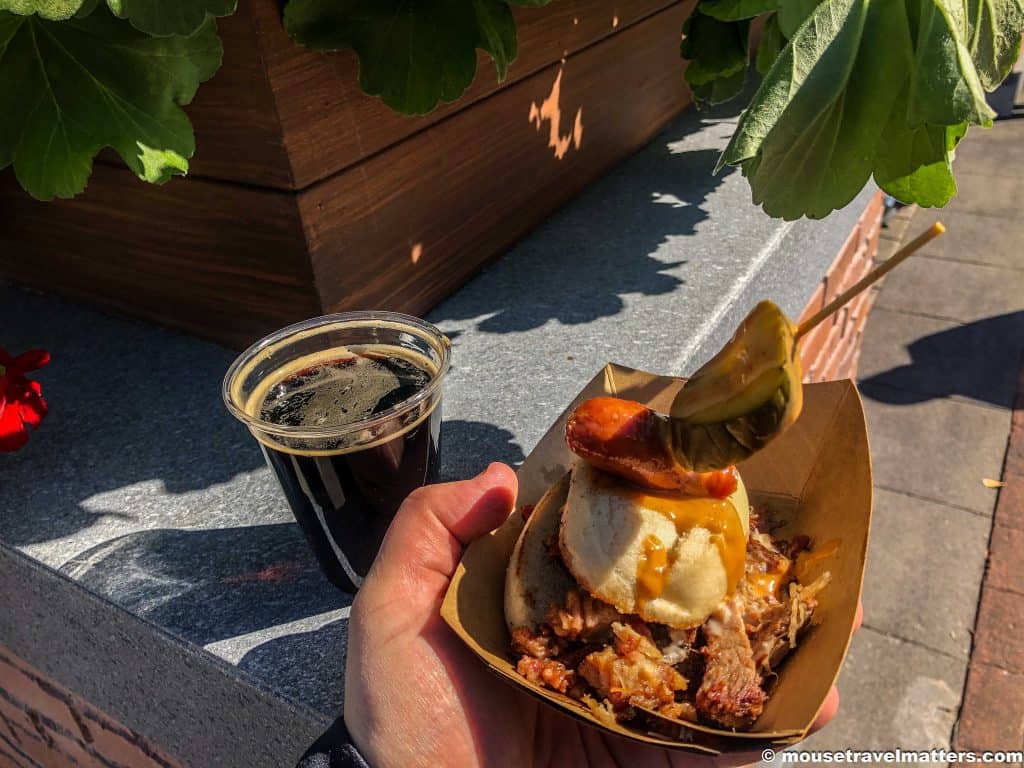 Dining Breakdown Cash vs. Disney Dining Plan
I am here to show that the Disney dining plan is comparable to paying cash for meals, without discounts. No Annual Pass discounts, no free Dining Plan offers and no discounted Gift Cards. Just Cash for Cash.
A quick reminder, this is how much the dining plans cost.
How does that price compare to the other Disney Dining Plans?
Quick Service Dining Plan – $55 per adult, per night, $26 per child, per night
Standard Disney Dining Plan – $78 per adult, per night, $30.50 per child, per night
Disney Dining Plan Plus – $95 per adult, per night, $34 per child, per night
Deluxe Dining Plan – $119 per adult, per night, $47.50 per child, per night
Meals Consumed During WDW Visit
Cash Trip
Sunday | Arrival Day
All-Star Movie Resort World Premier Food Court – Secret Menu Item. 19.87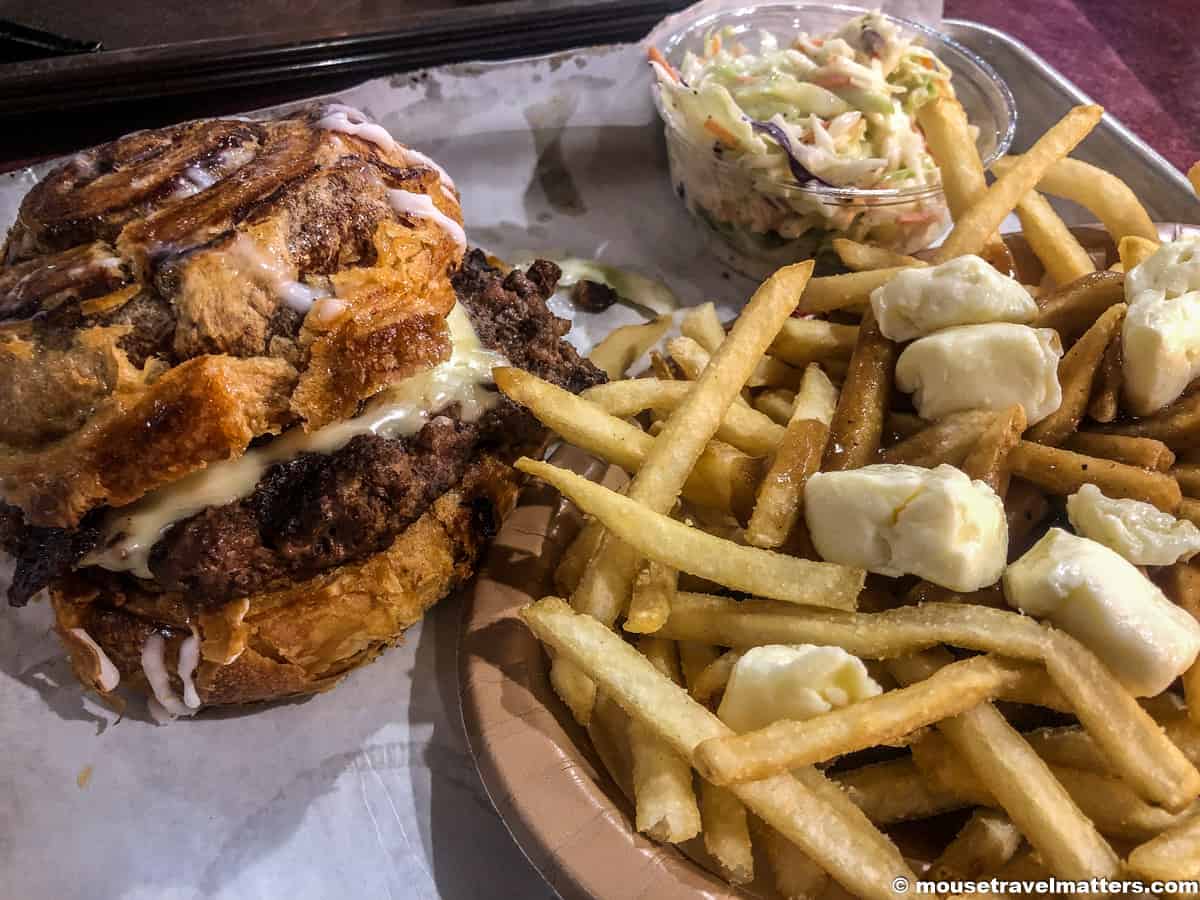 Monday | Epcot Day
All-Star Movies Resort World Premier Food Court – Breakfast and refill mug – 32.56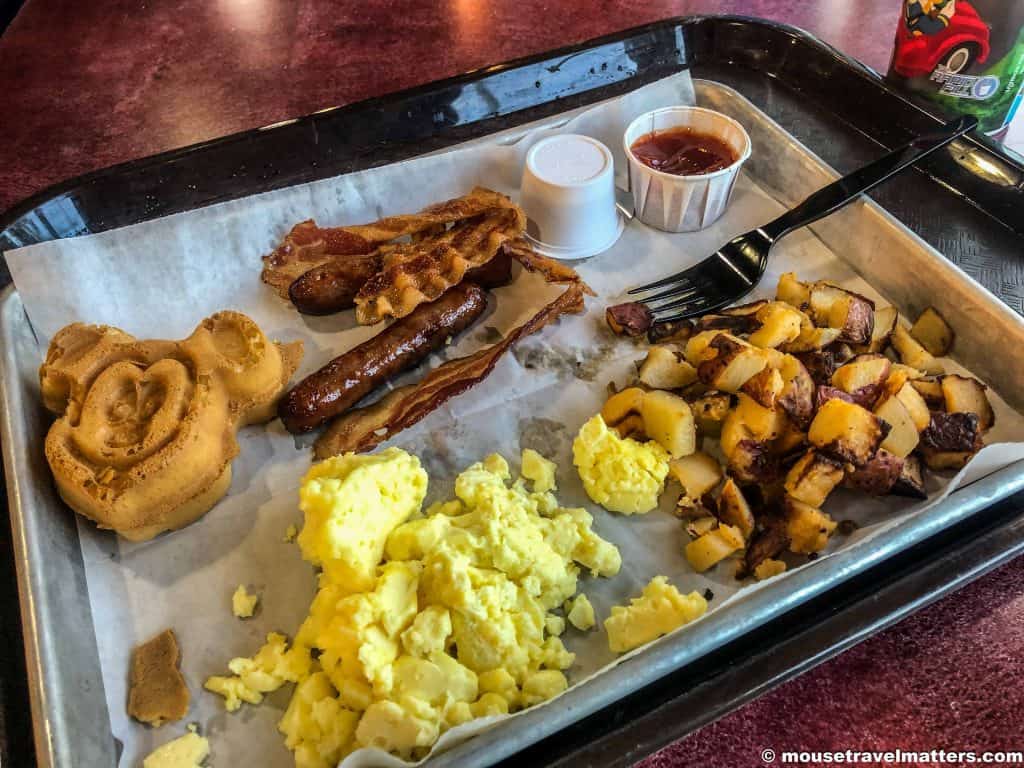 Joffrey's Coffee and Cinnamon Twist 9.04
Margarita Kiosk 11.45
La Cantina – Lunch 18.58
Patina Cart #2 snack 9.59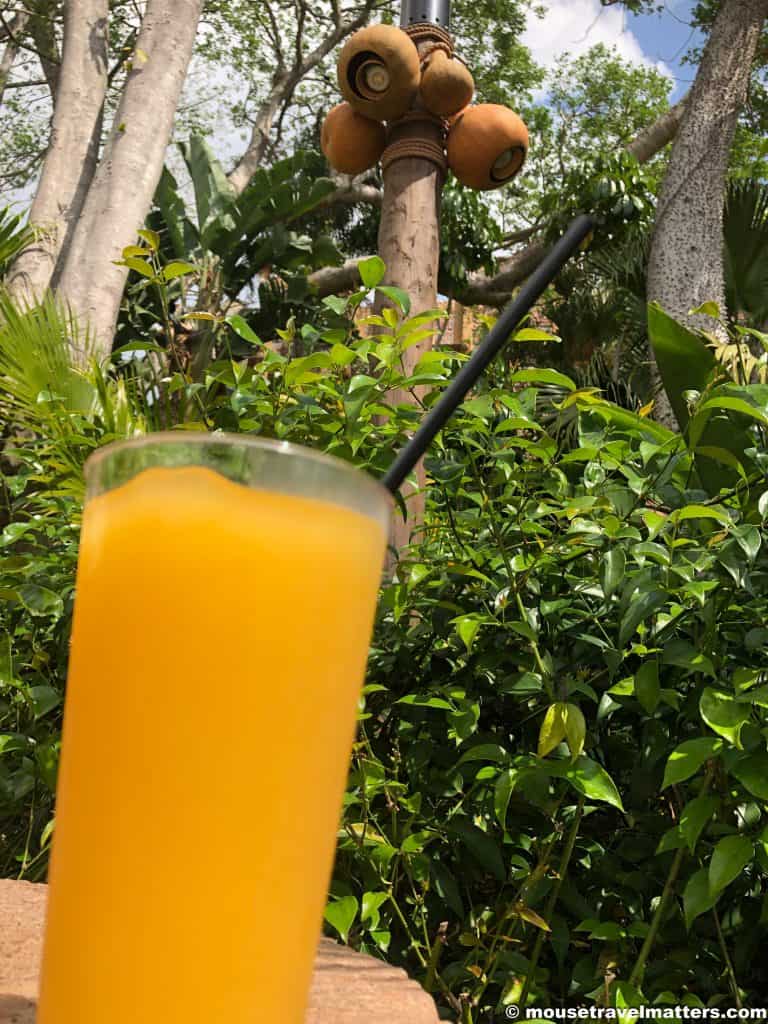 Artisan Des Glaces Snack 7.73
France Boulangerie Patisserie snack 6.13
Biergarten Restaurant – dinner 69.64
Rose & Crown drink 11.39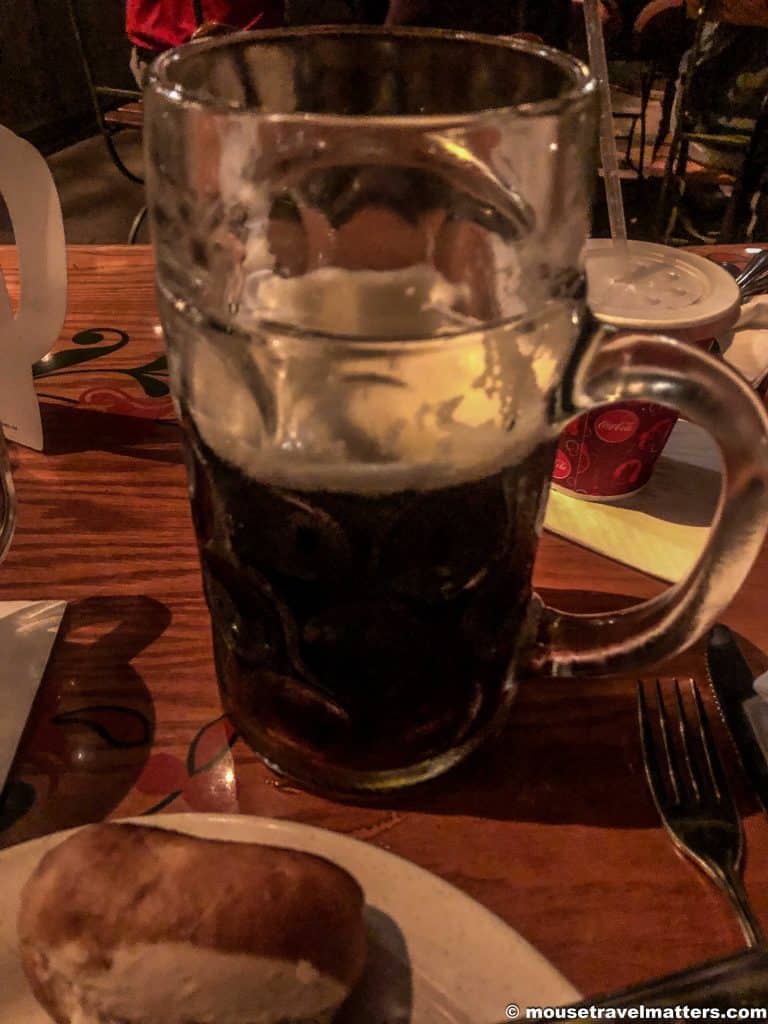 Tuesday | Hollywood Studios
All Star Movies Resort World Premier Food Court – Breakfast 14.82
Woody's Lunch Box – lunch 17.83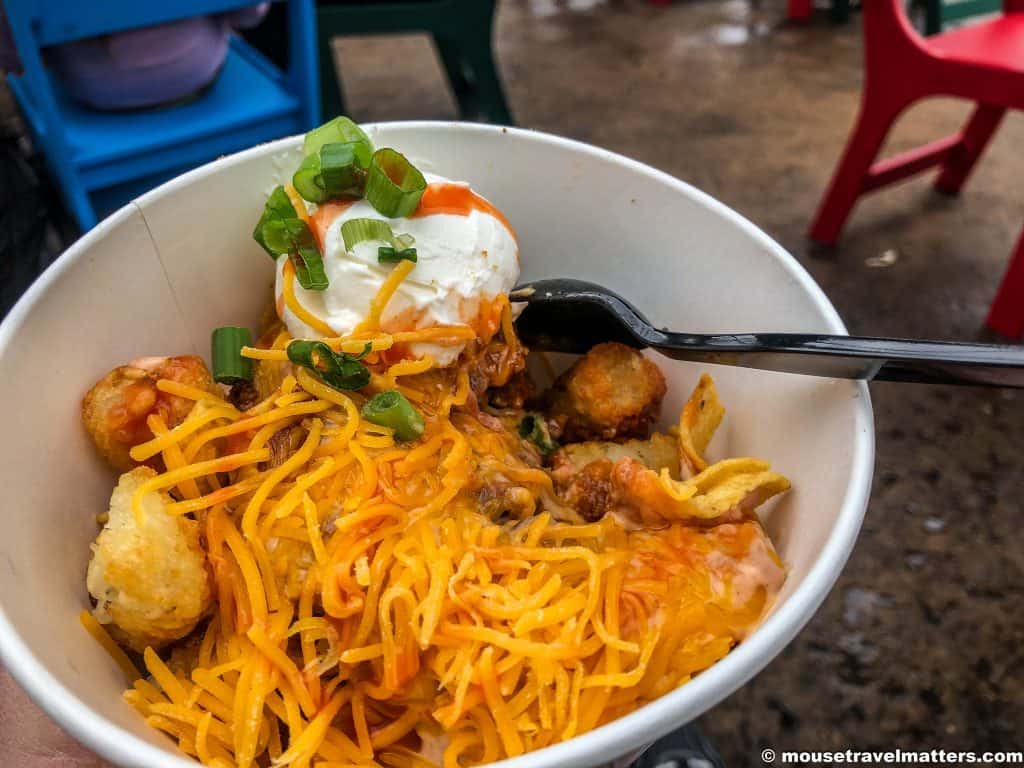 Neighborhood Bakery – snack 5.00
Nut Wagon – snack 5.75
Rosie's Cafe – Dinner 15.21
Wednesday | Epcot Festival
Joffrey's Main Entrance snack and coffee 9.04
Fountain Ice Cream Cart 10.00
The Smokehouse snack and drink 12.00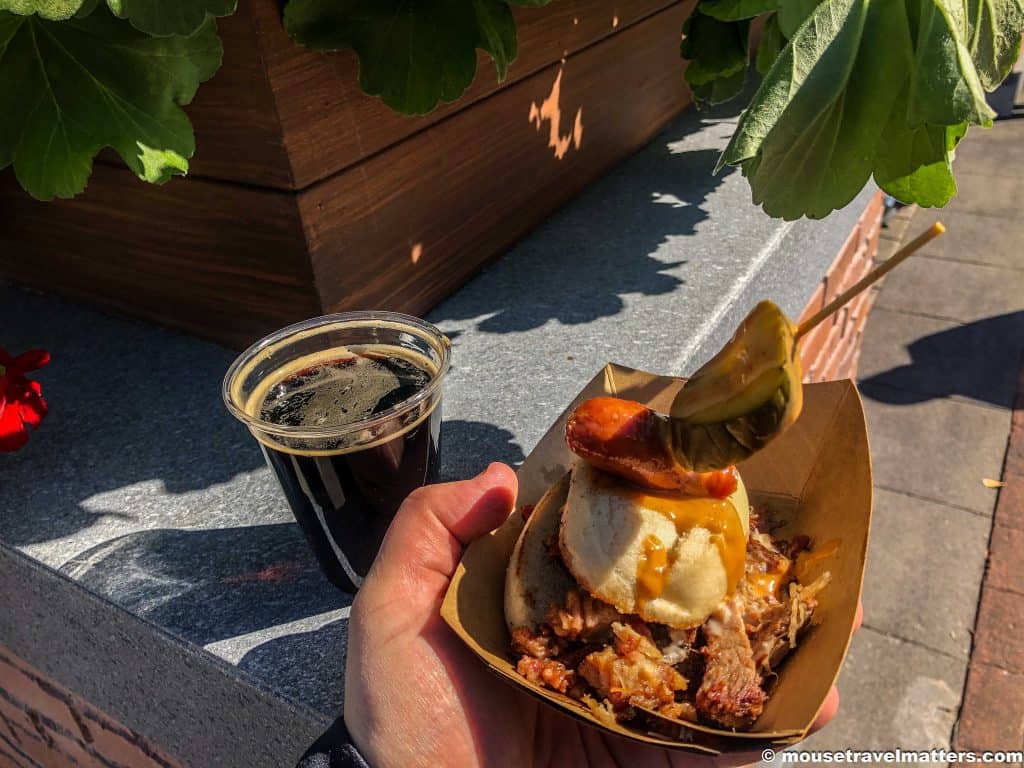 Fife & Drum Tavern 2.00
Italy kitchen 18.00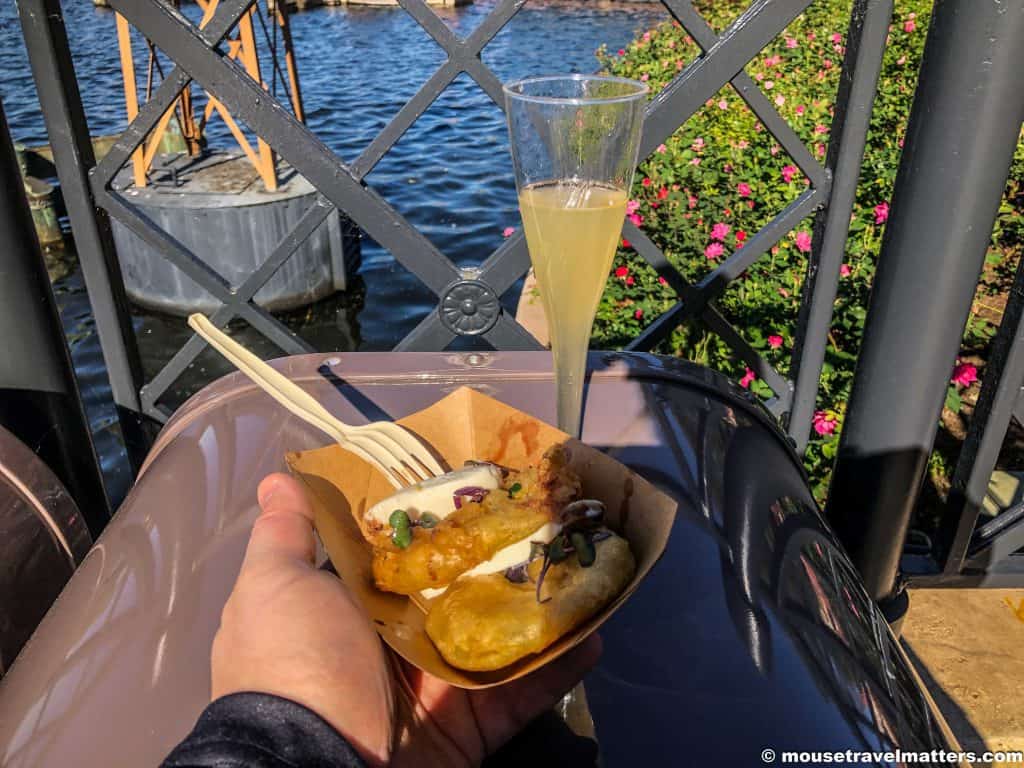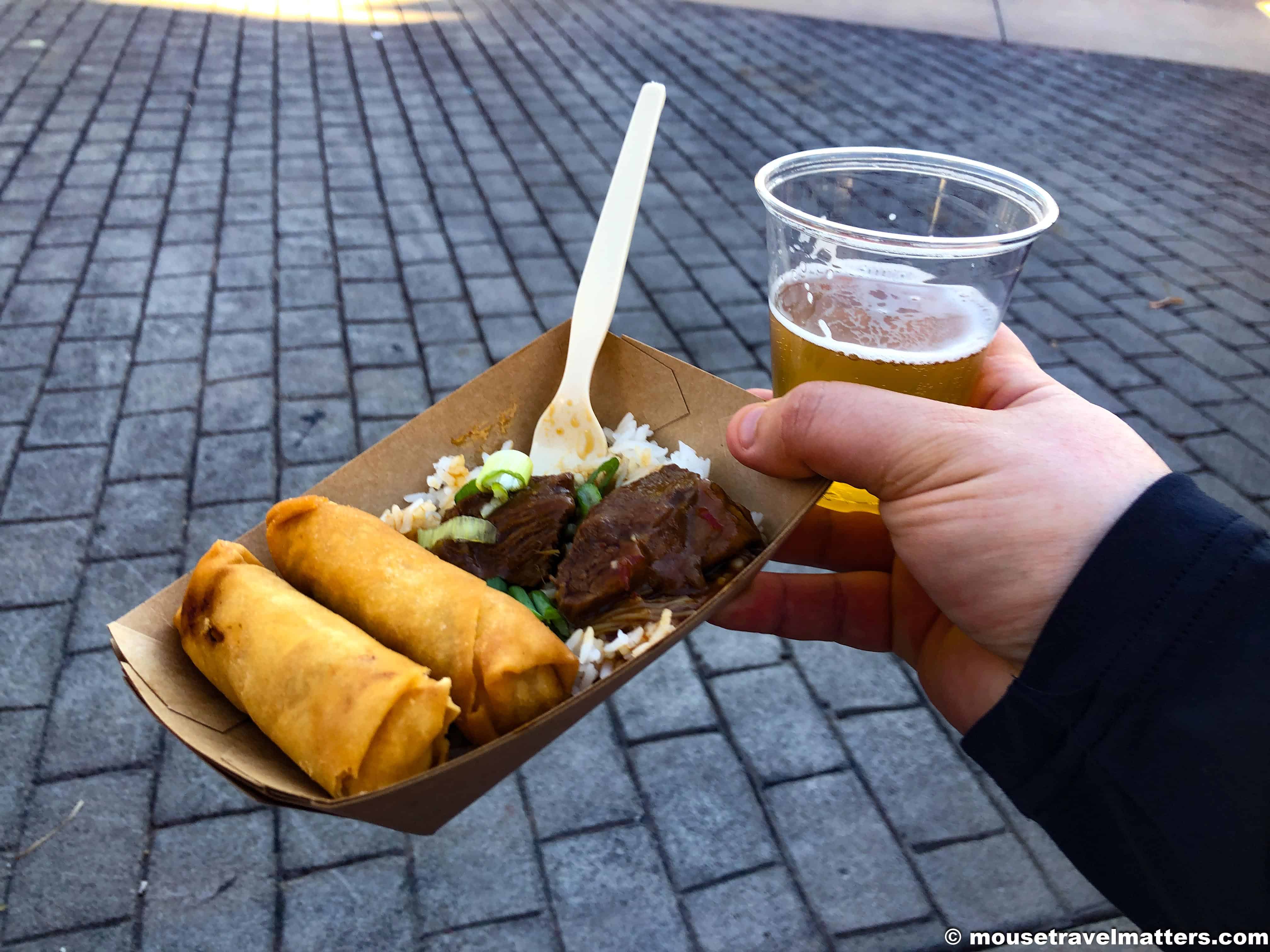 Margarita kiosk 23.17
La Cantina 14.65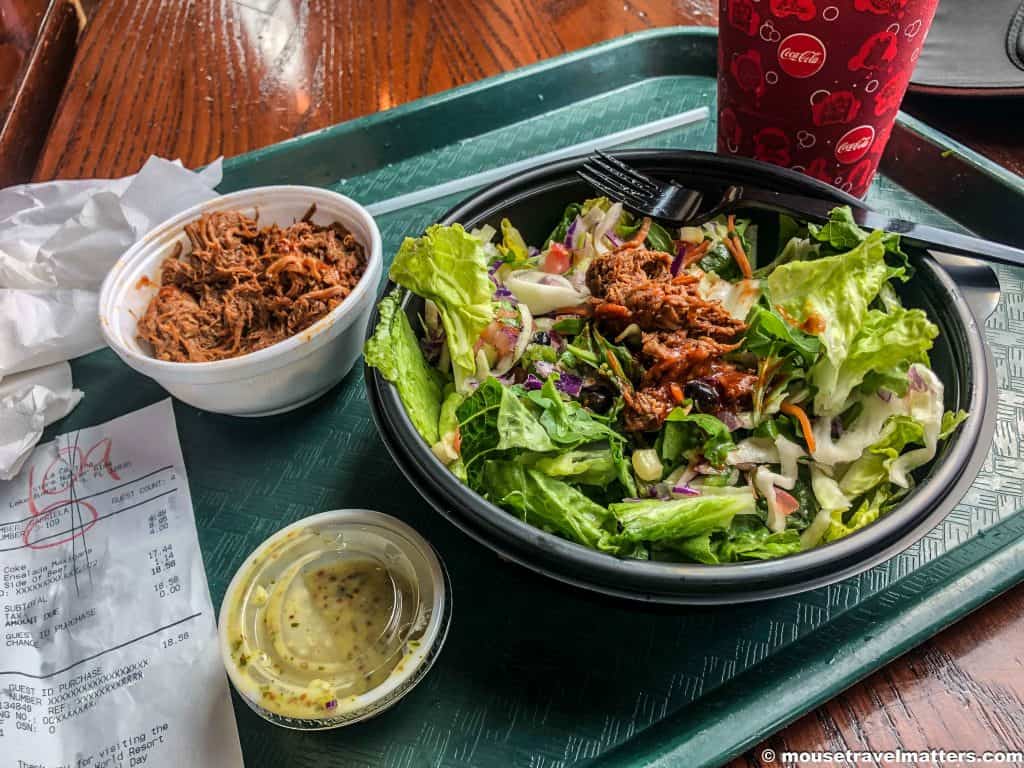 Joffrey's Test Track 3.72
Thursday | Magic Kingdom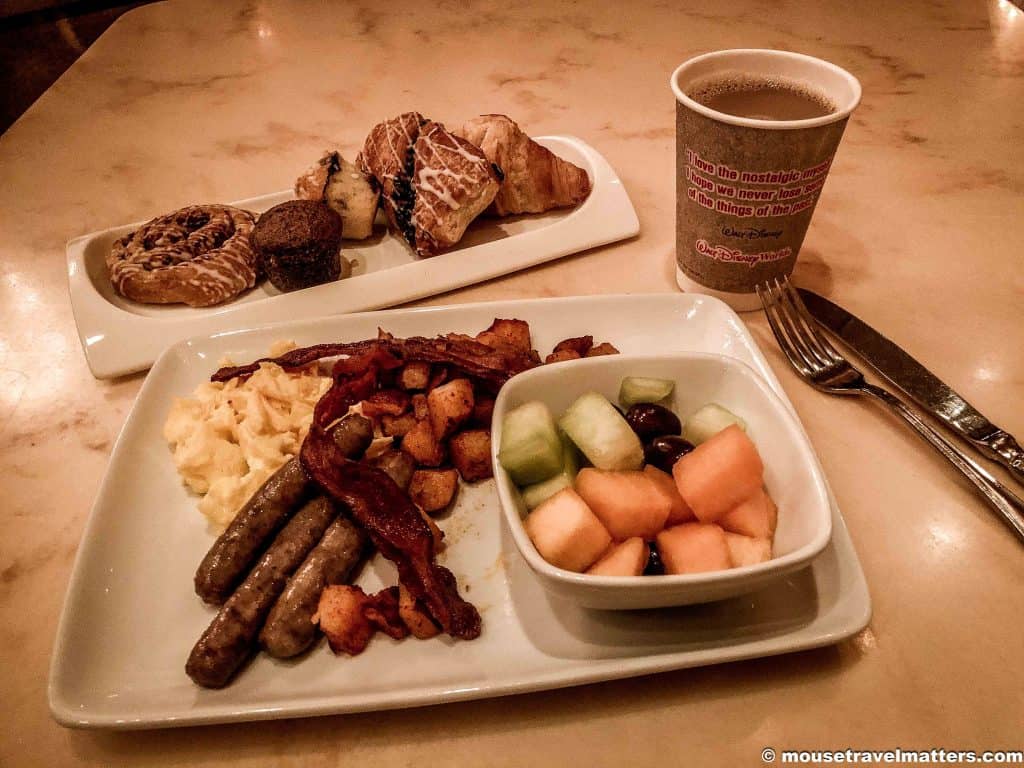 Turnstile Popcorn Cart 5.75
Cosmic Ray's Starlight Cafe – Lunch 17.02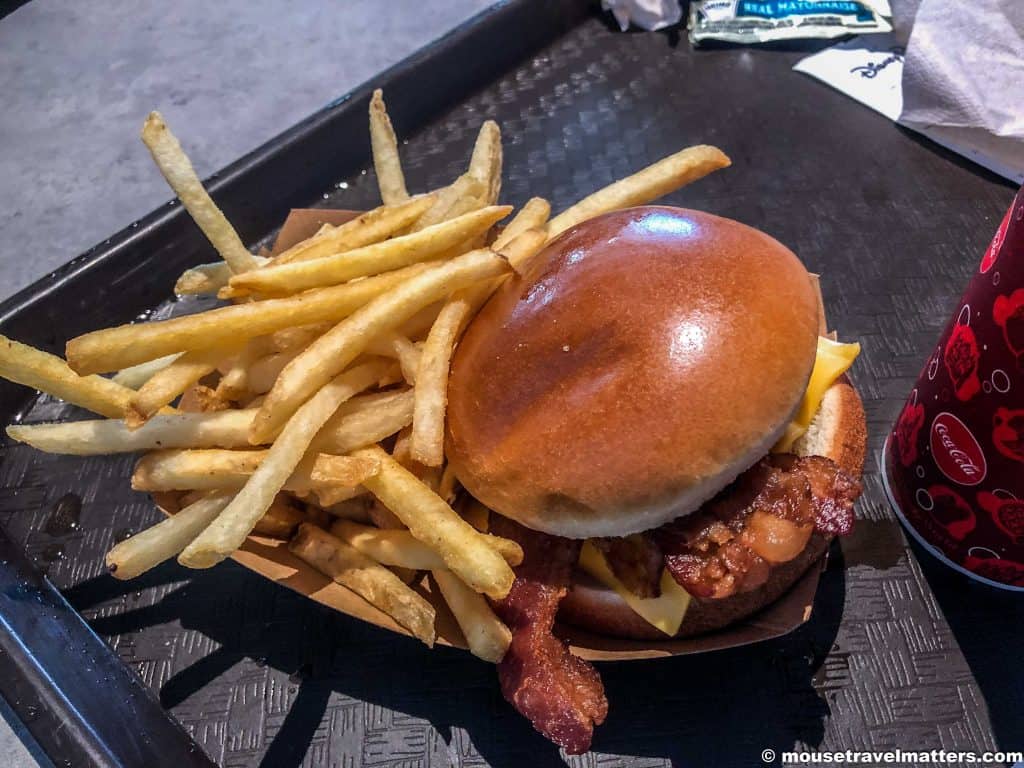 Expo Ice Cream Cart 5.75
Aloha Isle 6.38
Sunshine Tree Terrace – snack 5.11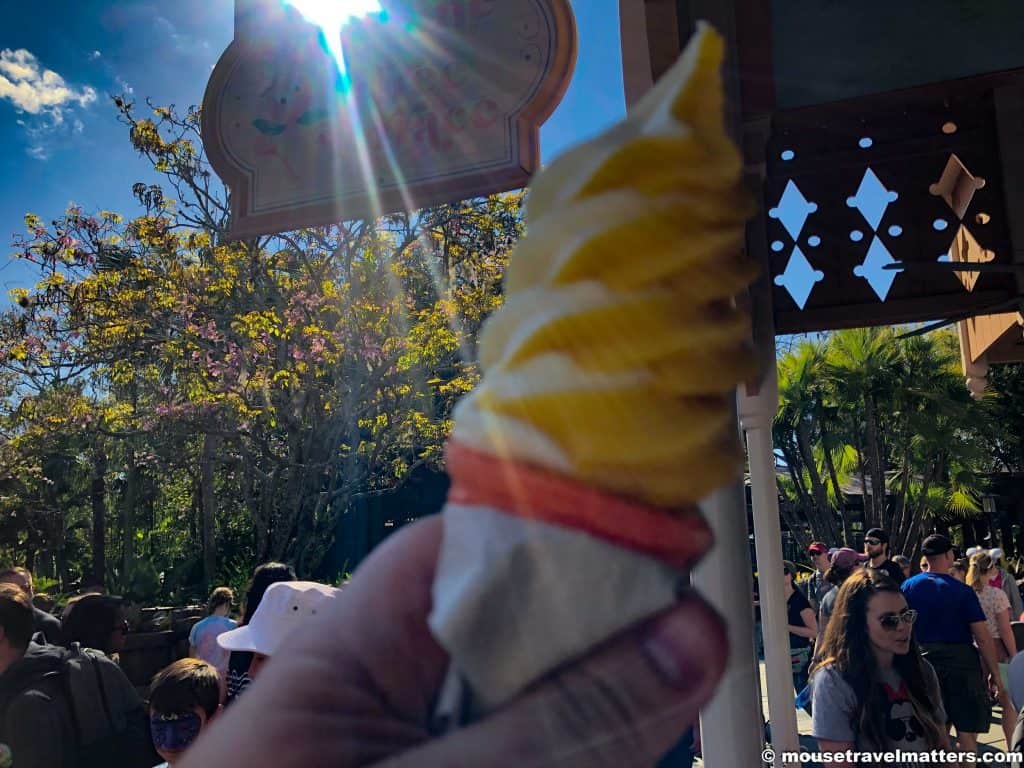 Friar's Nook – dinner 22.34
Main Street Starbucks – coffee and snack 17.56
Friday | Animal Kingdom
Bakery Shop – breakfast snack 11.49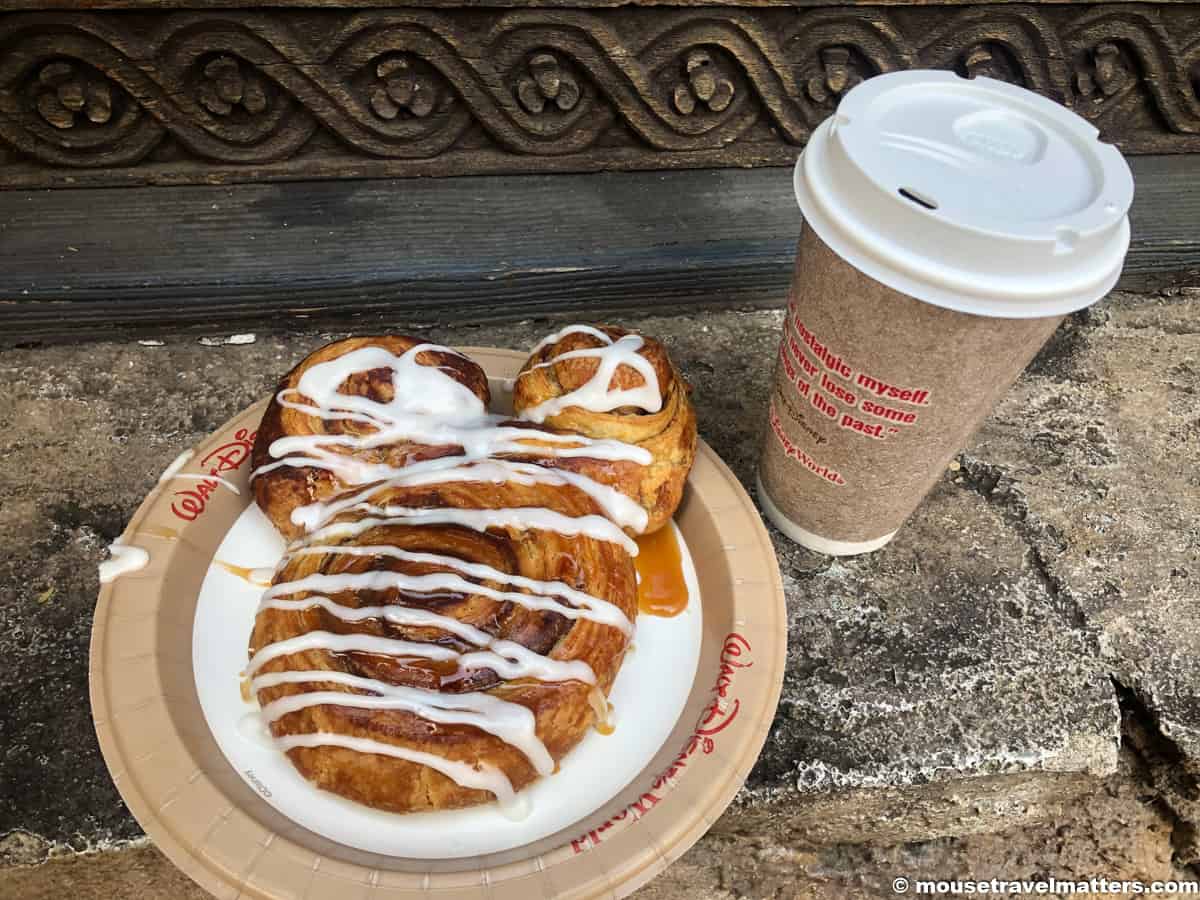 Harambe Market Place – lunch 24.79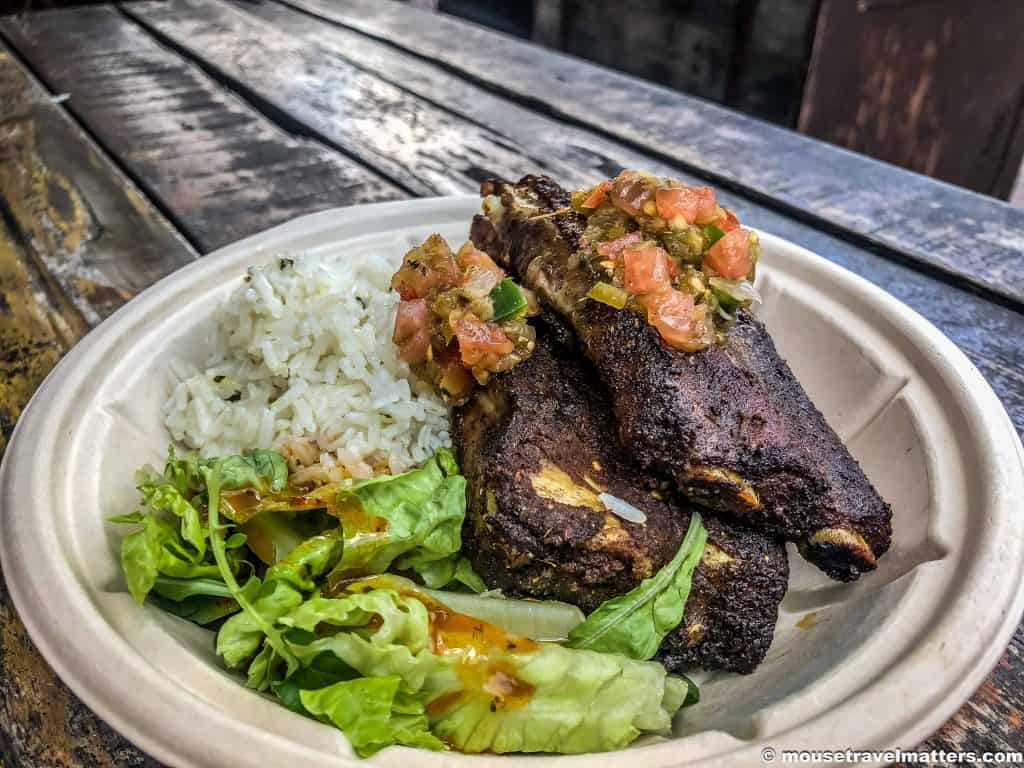 Coffee Kiosk 5.32
Flame Tree Barbecue – Dinner 25.84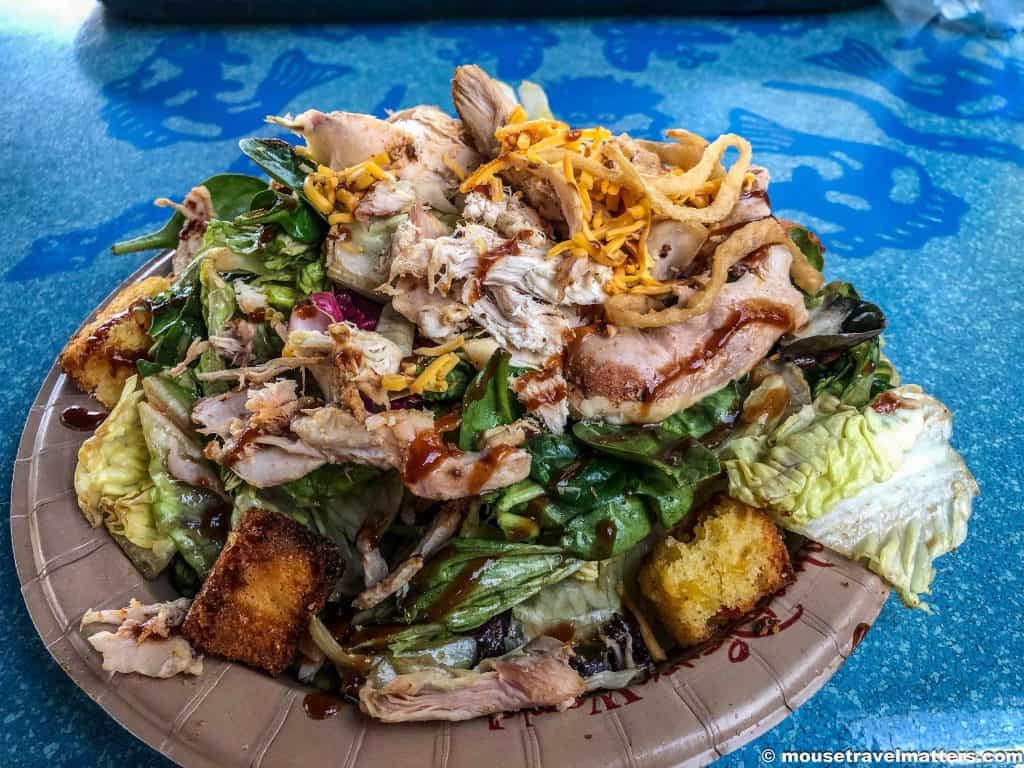 Pizzafari Ice Cream Cart 5.75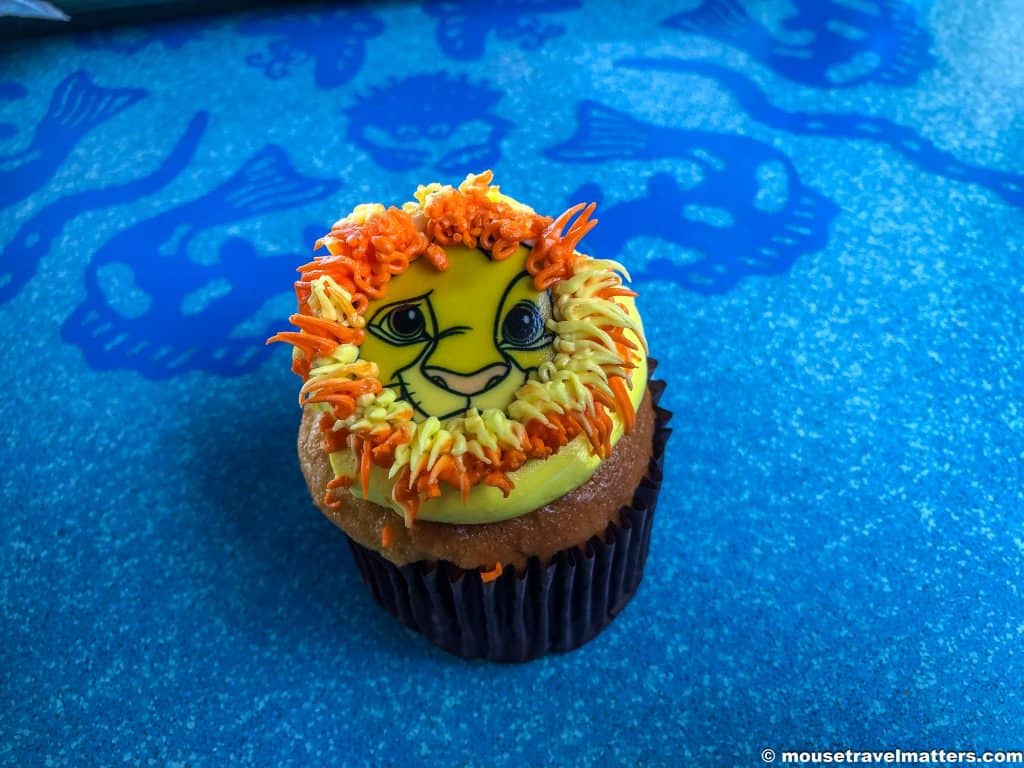 Total cash spent $561.44 plus Grocery delivery cost $92 (this included a case of water) = $653.44
If he had used the Disney Quick Service Dining Plan (utilizing averages for each restaurant)

I've read several articles demonstrating the Disney Dining Plan never really saving money. This is how we made it work and you can too, with very little effort.
Adjusting for specific menu items vs. restaurant averages, I had to add $37.26 to the calculators total. + 7 drinks, which average $9.75 each, so let's say $68.25 that can not be added to the calculator. And the Grocery delivery cost of $92.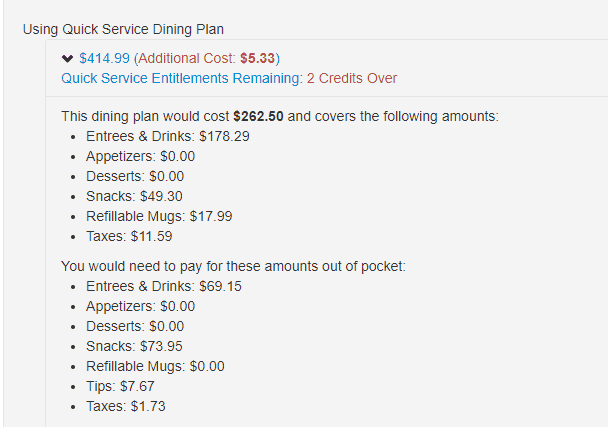 $612.50 in park cash and Quick Service Dining Plan investment.
That's a total savings of $41 with the Quick Service dining plan
Is the Disney Dining Plan really worth it? "Only if you plan very carefully".
On a few of the mornings, especially Epcot and Animal Kingdom morning, my husband had a few breakfast snacks in his room before grabbing a breakfast snack treat in the Parks.
As you can see, he made it work even without knowing;
The convenience of prepaying isn't really there since he had to pay for at least half of it out of pocket. He definitely didn't check the prices.
Keeping track of credits doesn't apply here since it's after the fact, but the calculator simply took credits as a first come first serve allocation of credits and everything else was cash.
We would have saved more money if he hadn't done a Table Service restaurant but this isn't practical, as many families will want to visit a Table Service or character dinner at least once on their holiday.
When does cash win out over the Disney Quick-Service Dining Plan?
When you have access to discounted food in cash, getting a dining plan that only saves $40 at the end of 5 days hardly seems worth it. Disney's MagicBand system certainly saves the most time.
According to Disney, an Annual Passholder can save around 10% on most, if not all, Table Service restaurants. This specific discount doesn't apply to the Quick Service Dining Plan since Table Service restaurants are not included.
Discounted Gift Cards
These discounted gift cards can save you 10% off the purchase price of your Disney Gift Card (in the United States). Our specific scenario is so close, that a 10% gift card savings would bring it just over the edge to $20 cheaper if paying cash. Although, if we are going to be buying gift cards, why not use the gift card to pay for the dining plan as well. ( I think I just talked myself out of that cash savings)
So when does paying cash pay off? I can't think of a scenario that would make Disney Dining look bad. If he had stayed away from the snacks and drinks that would have reduced the cost of Cash as well. Of course, with no snacks, there are no photos.
The whole point is to do what you want and have the plan work for you, not the other way around.
I'm going to have to call it; Disney wins this round. DisneyQuick Service Dining Plan is worth it.
Next, I am going to attempt to compare out-of-pocket Table Service Dining plans to our families' 8 day holiday in December. We are going to get the plan, see how much we are predicted to save and see how much we actually saved when we get back.
Stay Tuned to Mouse Travel Matters for our results in December 2019.
Your Thoughts...
Please share your thoughts in the comments or reach out on social media...We would love to hear from you.
Follow Mouse Travel Matters for Disney Parks news, the latest info and park insights, follow MTM on Twitter, Facebook, and Instagram.
You May Also Like…