Last Updated on June 26, 2019
The International Flower and Garden Festival has been one of my favourite festivals held at Epcot.
This year's event takes place from March 6 – June 3, 2019, which makes it even longer than ever! Here is a listing of the current gluten-free menu items based on information from Disney's website.
2019 Epcot Flower and Garden Festival Index
2019 Ultimate Guide Epcot International Flower & Garden Festival
2019 Epcot Flower and Garden Festival Booths and Menus
2019 Epcot Flower and Garden Festival For Kids
2019 Epcot Flower and Garden Festival Topiaries
2019 Epcot Flower and Garden Festival English Tea Garden Tour
2019 Epcot Flower and Garden Festival Food Review
2019 Epcot Flower and Garden Festival Gluten-Free Offerings
2019 Epcot Flower and Garden Festival Keto Offerings
2019 Epcot Flower and Garden Festival Trip Report
Arbor at The Gardeners Terrace (New in 2019)
Mixed Berry Buttermilk Cake, served with Apple Cider Sorbet– Gluten Free, Vegetarian
Flavor Full Kitchen Hosted by AdventHealth (New in 2019)
Citrus-poached Salmon with Ancient Grain Salad, Roasted Vegetables, Citrus Greens – Gluten Free, Dairy Free
From the Garden: Roasted Beets, Cashew Cheese and Micro Herbs with Lemon-oil Dressing – Gluten Free, Dairy Free, Vegetarian, Vegan
The Citrus Blossom (New in 2019)
Lobster Tail with Meyer Lemon Emulsion and Grilled Lemon– Gluten Free
Crispy Citrus Chicken with Orange Aïoli and Baby Greens – Gluten Free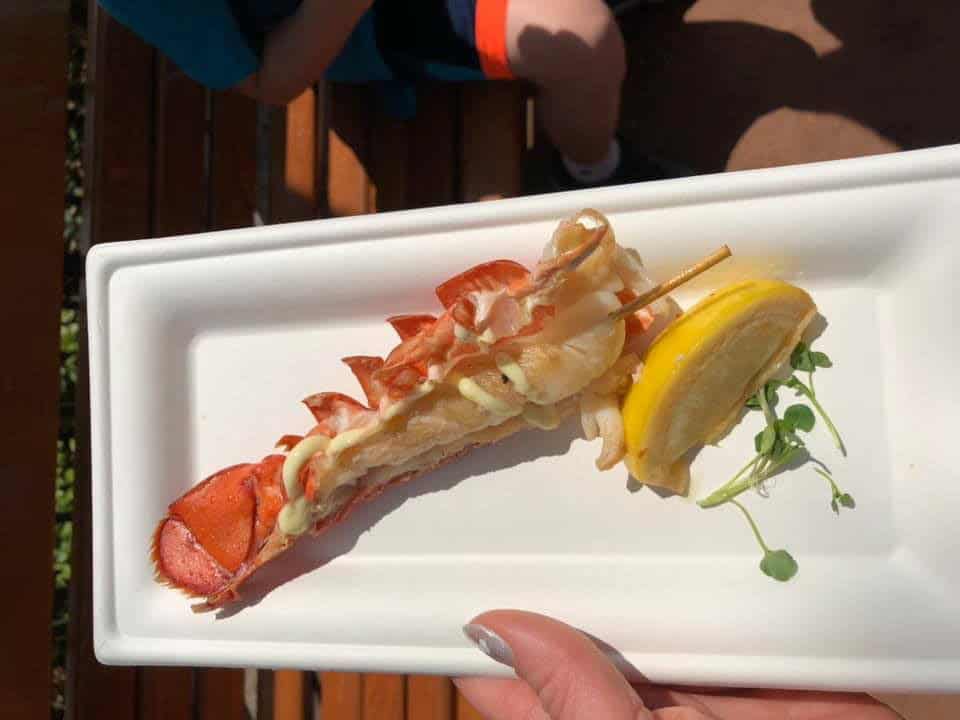 Fleur de Lys
Vichyssoise aux Concombres: Chilled Cucumber Soup – Gluten Free
Macaron au Chocolat en Sucette: Large Chocolate Macaron Lollipop – Gluten Free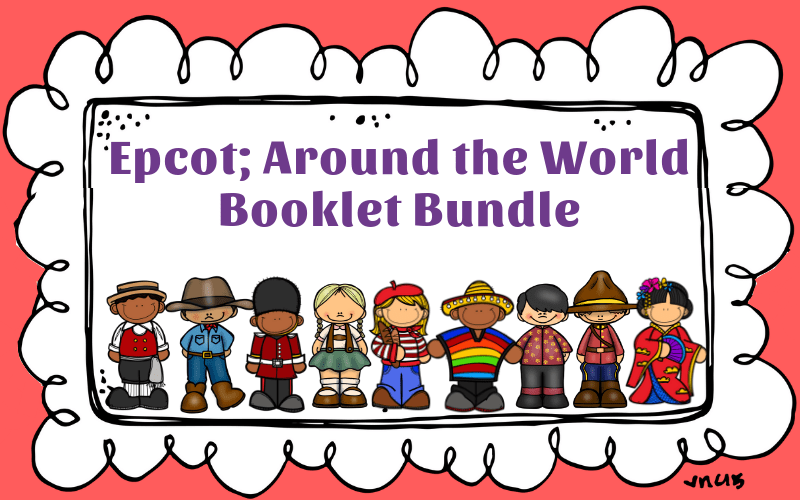 Hanami
Frushi: Fresh Pineapple, Strawberry and Melon rolled with Coconut Rice garnished with Whipped Cream, Berry Sauce Drizzle and Toasted Coconut – Gluten Free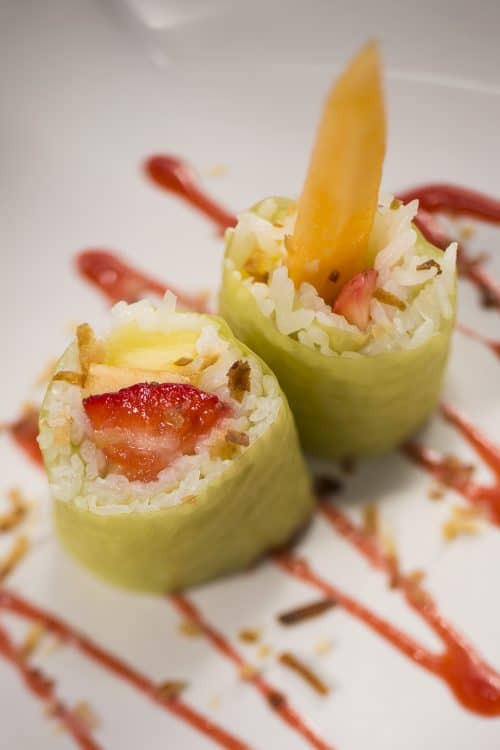 Northern Bloom
Seared Scallops with French Green Beans, Butter Potatoes, Brown Butter Vinaigrette and Apple-wood Smoked Bacon – Gluten Free
The Honey Bee-stro Hosted by National Honey Board™
Roasted Cauliflower with Buckwheat Honey Carrot Puree, Wild Rice Pilaf, Asparagus, Honey Blistered Grapes and Sunflower Brittle – Gluten Free, Vegetarian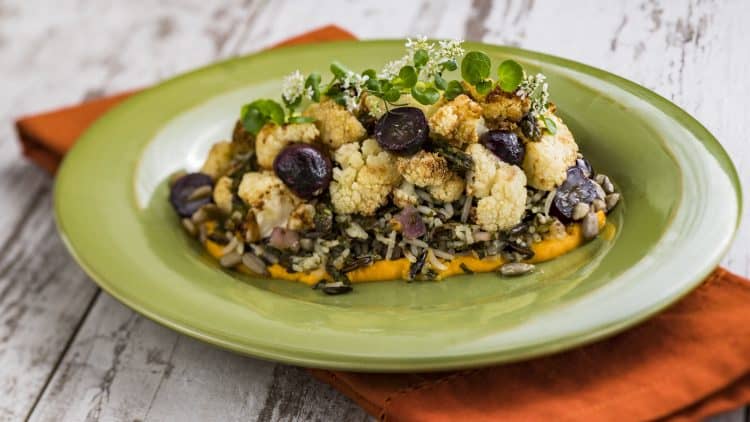 Trowel & Trellis hosted by
IMPOSSIBLE™ Foods (New in 2019)
Grilled Street Corn on the Cob with Savory Garlic Spread – Gluten Free, Dairy Free, Vegetarian, Vegan
Chocolate Pudding Terrarium with Avocado Cream, Matcha Crumb, Pomegranate and Baby Herbs – Gluten Free, Dairy Free, Vegetarian, Vegan
Return to the 2019 Epcot Flower and Garden Festival Booths and Menus Page
Return to the Main 2019 Epcot Flower and Garden Festival Page