Last Updated on July 26, 2020
Le Cellier Steakhouse offers signature dining in EPCOT World Showcases' Canada Pavilion. Enjoy fabulous steaks, filet mignon, and other favourites such as the much-hyped cheddar cheese soup.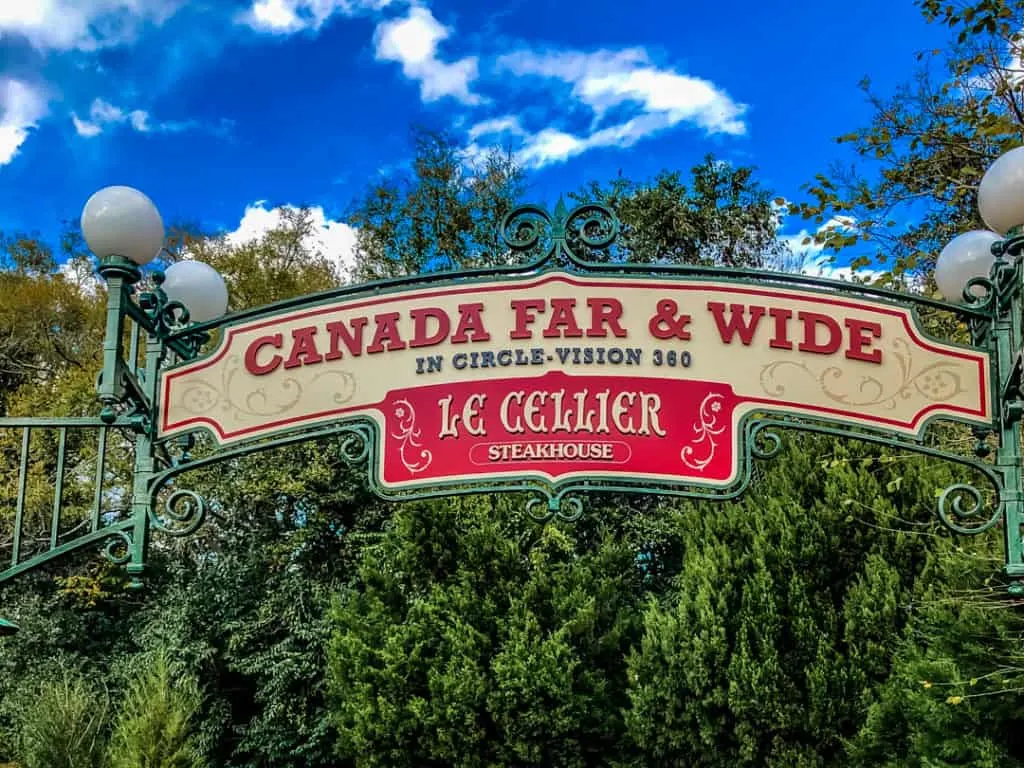 Mouse Travel Matters' very own @BlackSpireJedi visited Le Cellier Steakhouse during the EPCOT International Festival of the Arts.
During check-in for my reservation, there was a large queue for the 4 pm seating. A great recommendation a Cast Member made to an early arriving guest with kids was to check out the 15-minute show Canada Far and Wide in Circle-Vision 360 playing every 20 minutes.
Why is Le Cellier so popular? Getting a reservation was tough on short notice. I found myself booking this place for 4 in the afternoon just to see what all the hype was about. And wow Le Cellier has the smallest restaurant lobby I have ever crammed myself into.
There are so many positive reviews about this Canadian place I just had to find out what was going on in this cellar.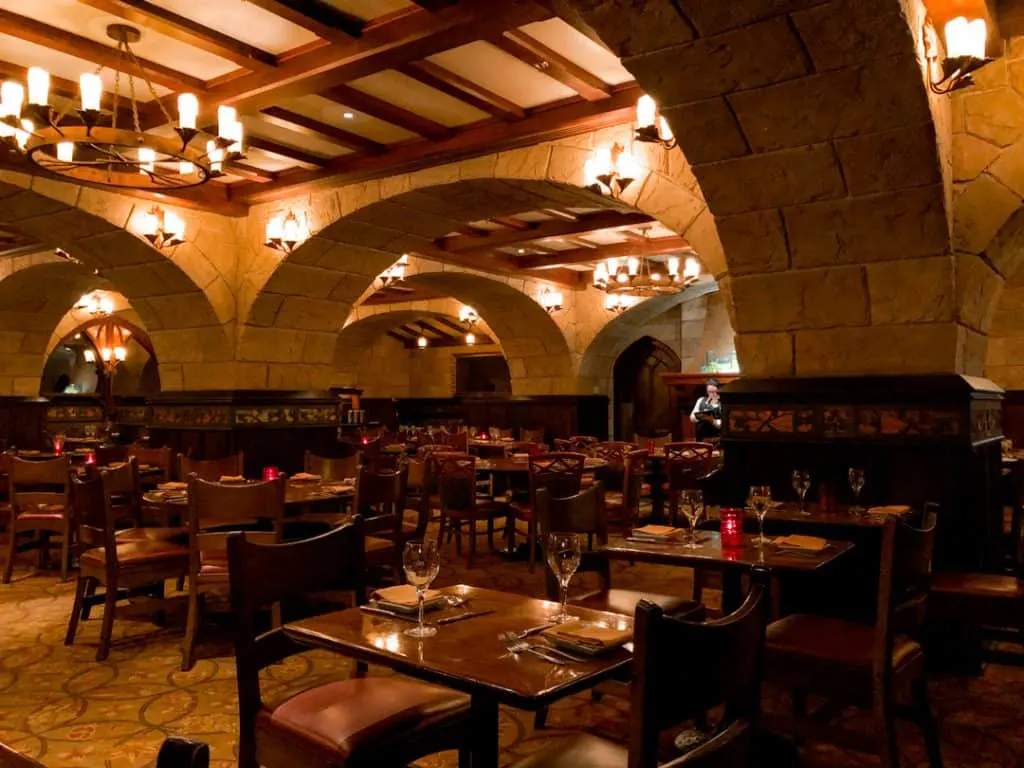 Online I found that main forums are filled with nostalgia for this one of many restaurants around EPCOT's World Showcase. That said I did my best to experience those things that main have heralded as seemingly cure-alls.
I'll start off by saying I definitely enjoyed the idea of a dark wine cellar to hideout from the Florida heat, and inversely the rain. I missed the rainstorm that day inside Le Cellier, I didn't even hear it.
I visited Le Cellier in February 2020 and have to say the steak is good, and the cheddar cheese soup was amazing and CREAMY. The potatoes were well seasoned, and the fried onions were crisp. Also, the steak is prepared for the guests' specifications.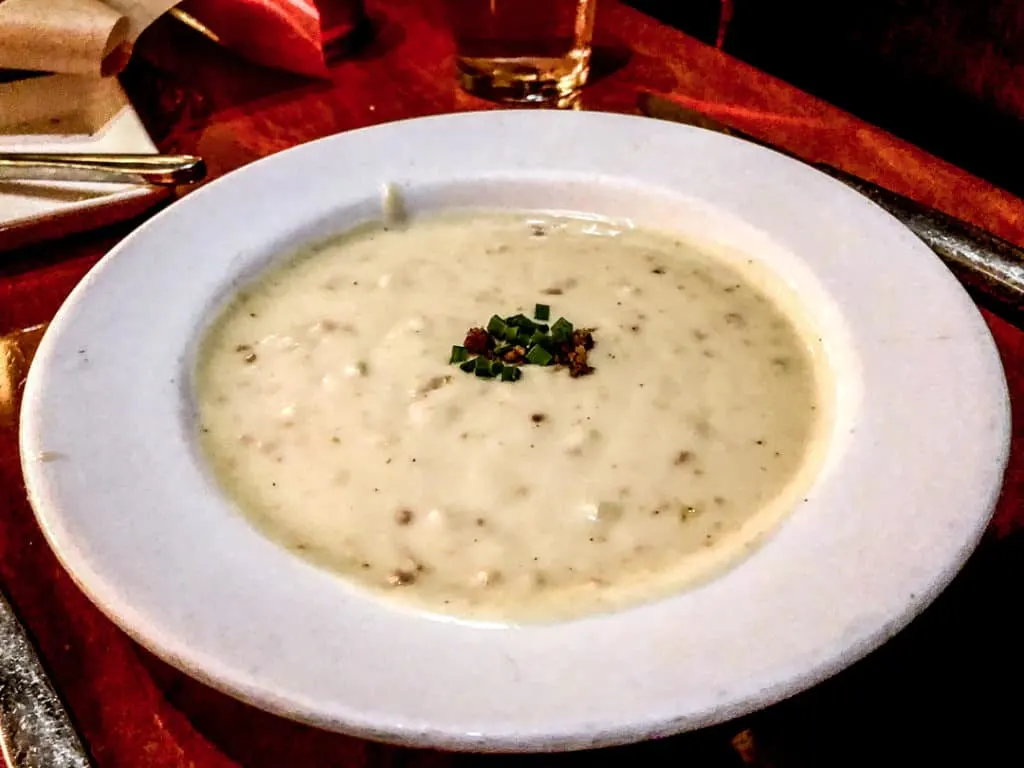 This steakhouse is definitely a meat and potatoes kind of place. Which probably owes to its popularity. I imagine this restaurant is a safe bet for many tourists and residents as it has familiar options to many Americans and Canadians alike, not everyone is going to be looking to step into the unknown on holiday.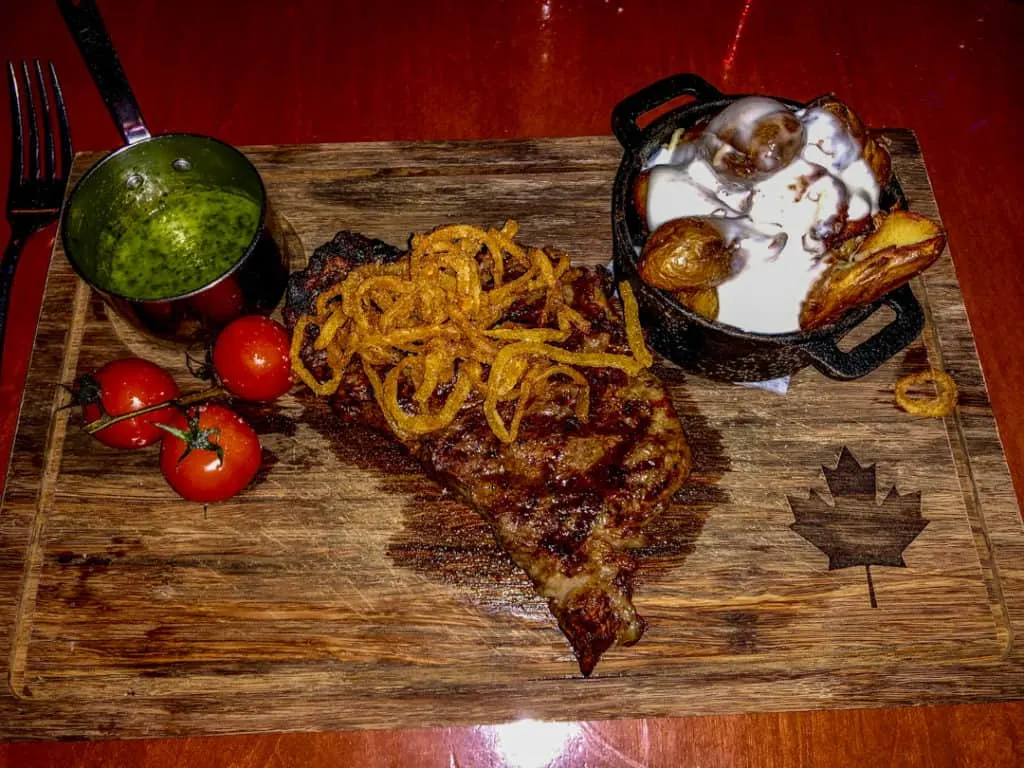 I would say a big reason for the popularity of Le Cellier is its inclusion on the Disney Dining Plan. Even if it is not worth it in some cases, I have seen guests drop 8 dining credits on this restaurant.
My afternoon at Le Cellier saw excellent fast friendly serves and some very good steak. I even had to skip dessert as the cheddar cheese soup and large steak left me very full. I got a look at the dessert menu and Duke Caboom's Favorite Chocolate Nanaimo looked very good, maybe next time, because there will be a next time!
Your Thoughts...
Please share your thoughts in the comments or reach out on social media...We would love to hear from you.
Follow Mouse Travel Matters for Disney Parks news, the latest info and park insights, follow MTM on Twitter, Facebook, and Instagram.
You May Also Like…
Takumi-Tei Restaurant in Epcot's World Showcase