Last Updated on July 26, 2020
Topolino's Terrace is a signature table-service restaurant at Walt Disney World that I have visited and will review here. This dining experience offers 'Flavors of the Riviera'. Topolino is the Italian name for Mickey Mouse and the new, signature table-service restaurant on the rooftop of Disney's Riviera Resort.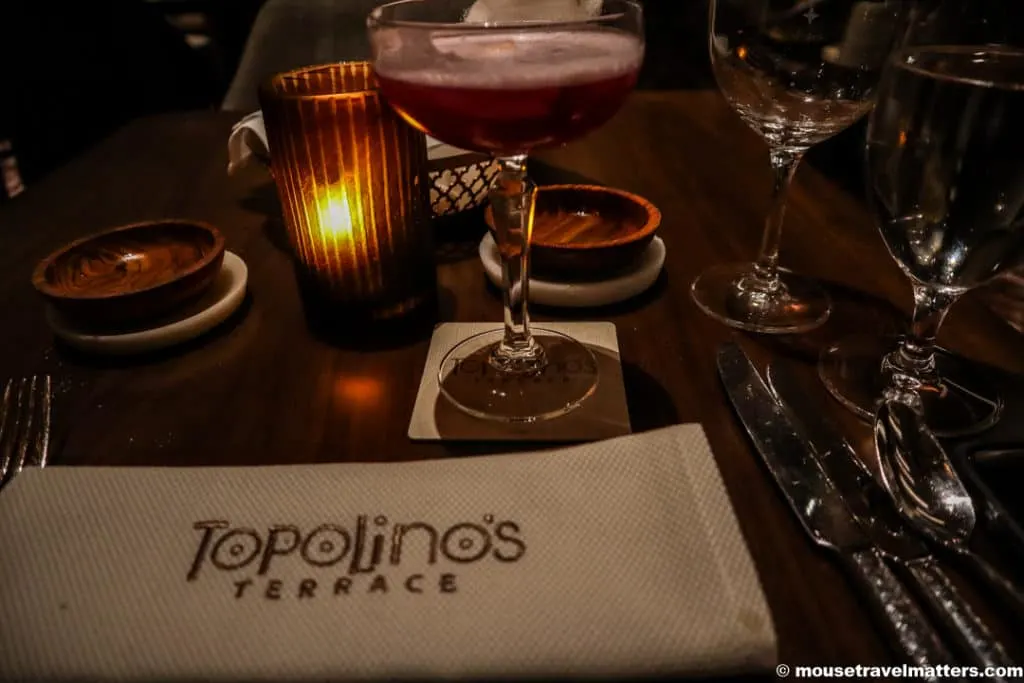 I was really excited to experience the new restaurant Topolino's Terrace: Flavors of the Riviera at Disney's Riveria Resort. Having lived for several years in Europe and several weeks on the Riviera I had high expectations.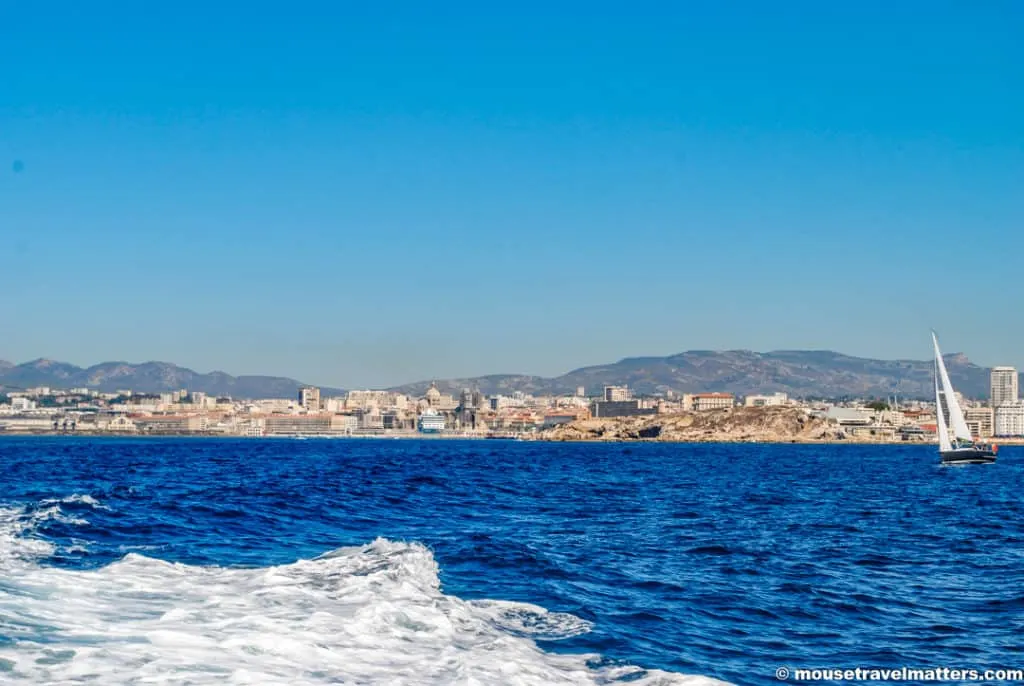 After a quick flight from Canada, I set off for shopping in Disney's Hollywood Studio then a Skyliner ride to EPCOT. Had to work up an appetite for this review, it turn out to be the right thing to do.
Disclaimer: I paid full price for this meal I was not compensated in any way. I am just a regular guest like anyone else.
Review
I have to start by saying my arrival at Disney's Riviera Resort was very relaxed. Be sure to check the vents on the Skyliner at night mine were closed, likely by Floridians, love you but I'm from Canada so 15°C (59°F) is comfortable.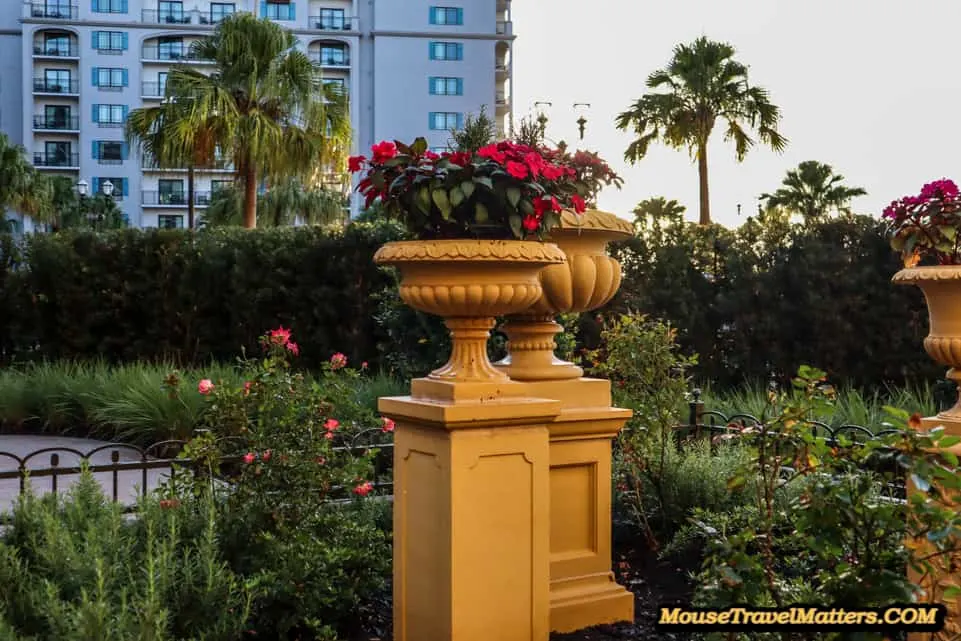 Being a brand new Disney Resort the hotel and restaurant itself is immaculate. There is a blend of wood, glass and metal giving it a modern feel. Topolino's Terrace is perched atop Disney's Riviera Resort on the 10th floor in fact.
This restaurant has views of major fireworks spectaculars including Disney's Hollywood Studios, and EPCOT.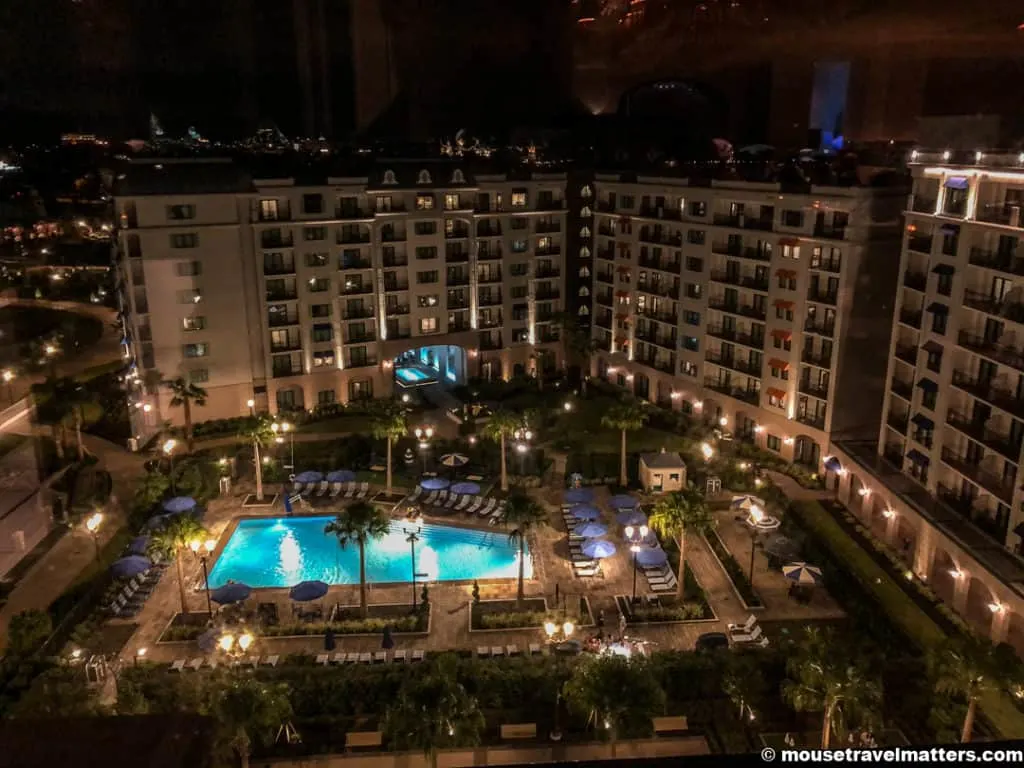 I arrived at Topolino's with time to spare. I wanted to explore the hotel gift shop and get a good look around plus with all the artwork and Voyageurs Lounge there is much to see on your way to the 10th floor.
After being seated by the friendly staff, and looking around at this very large open restaurant I got right into the menu.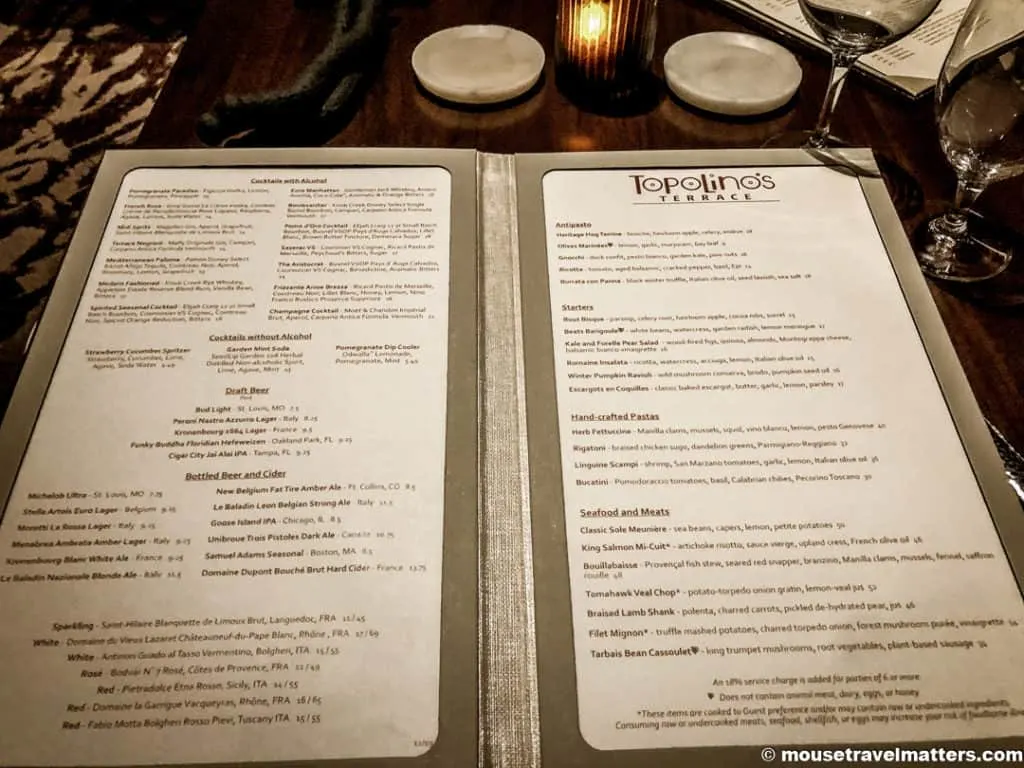 As per the gallery below and in that order I completed 4 courses of some of the most scrumptious food I have ever reviewed. The cocktail was spot on the Gnocchi was delicate but didn't come apart until it was in your mouth.
The french bread was very much in a Riviera style reminiscent of a few weeks spent on the French Riviera with the kids.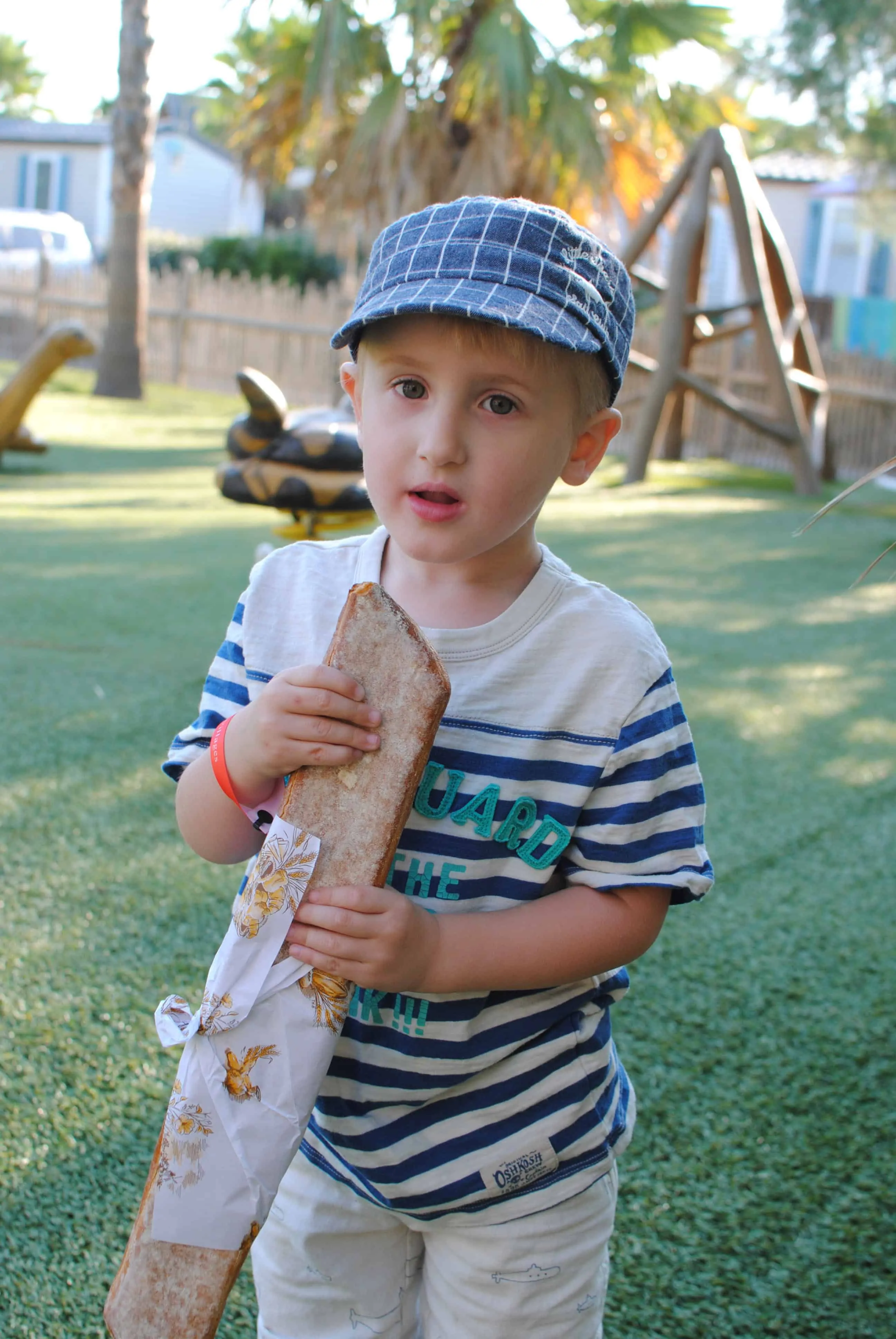 Topolino's Romaine Insalata is, in my opinion, an architectural piece, as for using your hands or using a fork? I tried both and using your hands is definitely more efficient.
For the main course, I had the Braised Lamb Shank, the flavours and even the setup are beautiful. The lamb arrives at your table on a cast iron dinner plate which keeps your dinner warm. The Braised lamb I had at Topolino's was fall off the bone and was hard to keep on the fork. During this time the firework had started outside and the server even offers to coordinate your courses around the fireworks. With the lamb, I had the Fabio Motta Bolgheri Rosso Pievi, Tuscany, Italy wine it was very smooth and the perfect temperature.
At this point, dessert may not have been a great idea as the portion sizes are good. But continue, I did. I finished the evening with the Warm Valrhona Chocolate Cake – Caramel Center, Chantilly, Raspberries and a Cappuccino.
The cake is a must try it is very chocolate! And Cappuccino at Topolino's Terrace is very good.
This is one of the longest meal services I have undertaken I definitely enjoyed the great atmosphere a Topolino's and the terrace view is awesome. I highly recommend this table service restaurant to everyone, solo, couples, and families with kids. It is a pricey restaurant but the foodservice and quality speak for itself. Enjoy!
Your Thoughts...
Please share your thoughts in the comments or reach out on social media...We would love to hear from you.
Follow Mouse Travel Matters for Disney Parks news, the latest info and park insights, follow MTM on Twitter, Facebook, and Instagram.
You May Also Like…
Disney's Riviera Resort – Disney Vacation Club
Disney Skyliner Gondola Transportation System