Last Updated on August 25, 2021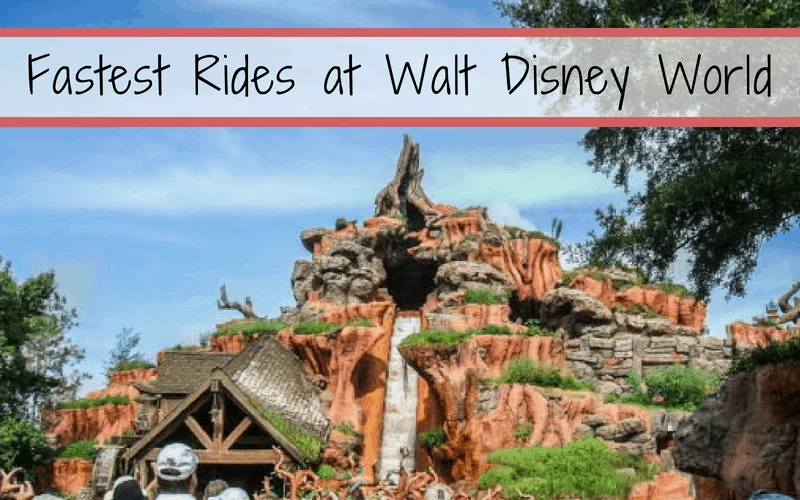 Looking for thrills at Walt Disney World? These are the fastest rides at Walt Disney World. Here at Mouse Travel Matters when we first looked at this rundown we were amazed to find that many of this rides are just not that fast, from a speed perspective.
Well many love and ride some of the fastest rides with no problem, the slower speed rides with there visual effects propel the mind even more. It's not the speed that counts here it is the perception of speed.
It's all a matter of perspective and a little bit of Disney Magic. Because really number 12 will surprise you. These are the fastest rides at Walt Disney World for the thrill seeker!
1. Test Track – 65 mph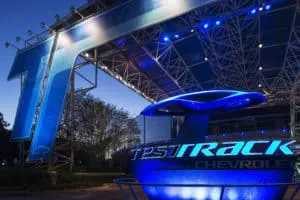 The rates of acceleration combined with the effects provide thrill-seekers with an instant rush.
2. Summit Plummet – 65 mph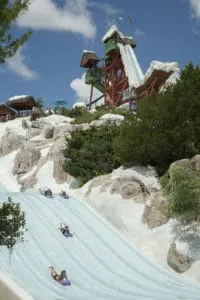 Summit Plummet is one of the world's tallest, and more importantly, fastest waterslides at heights up at 120 feet and speeds up to 60 mph!
3. Rock 'N' Roller Coaster Starring Aerosmith – 60 mph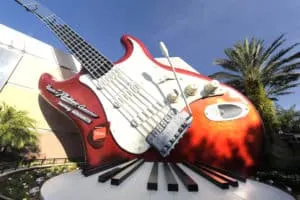 As if the rockin' jams weren't enough, the 0-57 mph launch is sure to catch your attention on this coaster which takes you up, down and all around on a darkened freeway while nestled up in a "limousine" train.
Top Disney's Hollywood Studios Thrill Rides
4. Expedition Everest – 50 mph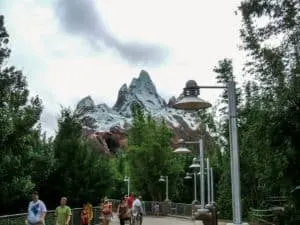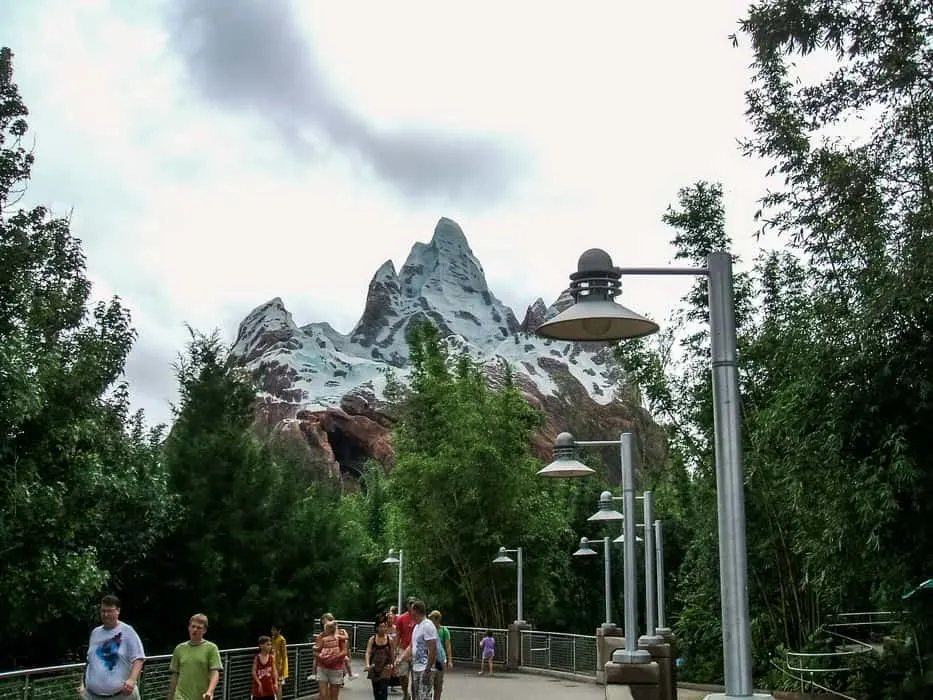 This coaster climbs to the peak where you come face-to-face with the Abominable Snowman. From here the train plunges down a steep drop and speed backwards and forwards through canyons and dark caverns at speeds of up to 50 mph.
5. Monorail – 45mph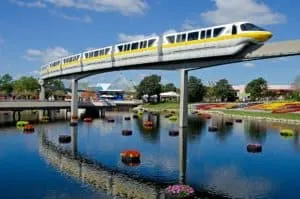 The Monorail's top speed is 55 MPH and its average speed is 40 MPH. It sure doesn't feel like it's going that fast because it's a very smooth ride.
6. Splash Mountain – 40 mph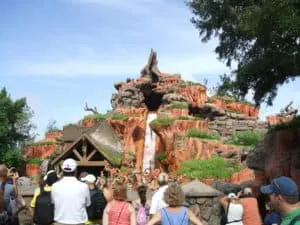 Your log winds through caves, swamps and creeks, then fall down three different drops before climaxing with a steep 52-foot-high plunge.
7. Tower Of Terror – 39 mph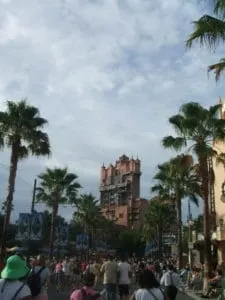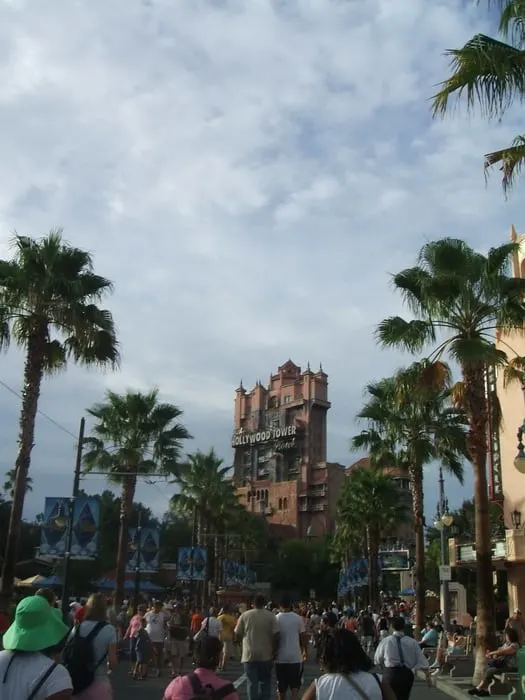 To start, you launch upwards into total darkness, then the creaky elevator doors open to expose the ghostly goings-on of the 13th-floor hallway. The elevator suddenly drops down the lift shaft and plummets up and down over and over again with the sound of cables snapping and metal clanging overhead.
8. Humunga Cowabunga – 39mph
While this drop is nothing less than intense it is only a little more than half the speed of Summit Plummet
9. Big Thunder Mountain Railroad – 35mph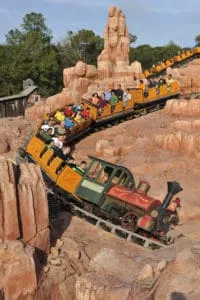 Expect to encounter plenty of sudden turns and drops along the mountain before descending into an abandoned mine shaft that's 'rumored' to be haunted.
10. Primeval Whirl – 29 mph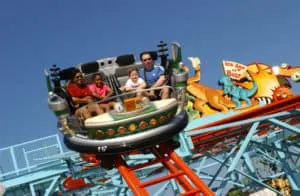 An innocent dinosaur kiddie ride? Hardly! Boasting higher (albeit shorter) spurts of g-forces than Mission: SPACE, Primeval Whirl tops out at 29 mph
11. Seven Dwarfs Mine Train – 34 mph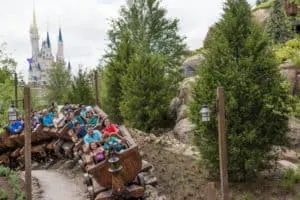 Seven Dwarfs Mine Train, which joined the Magic Kingdom roller coaster team in 2014, came out with a top speed of 34 mph which is 1 mph less than Big Thunder Mountain Railroad. Disney did a wonderful job of mixing a thrill ride with their slow-moving storytelling attractions.
12. Space Mountain – 25mph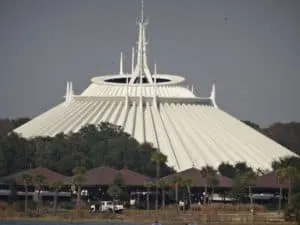 Surprisingly Space Mountain is the slowest on our list. It feels like it goes fast when you are on it. Must be because the ride is mostly in the dark that throws you off.
Your Thoughts...
Please share your thoughts in the comments or reach out on social media...We would love to hear from you.
Follow Mouse Travel Matters for Disney Parks news, the latest info and park insights, follow MTM on Twitter, Facebook, and Instagram.
You May Also Like…
These Are Disney World's 10 Most Thrilling Rides
Epcot vs Reality | Morocco Edition
Best Shoes for Disney & Theme Parks 2018